A newcomer joins politics
June 15, 2020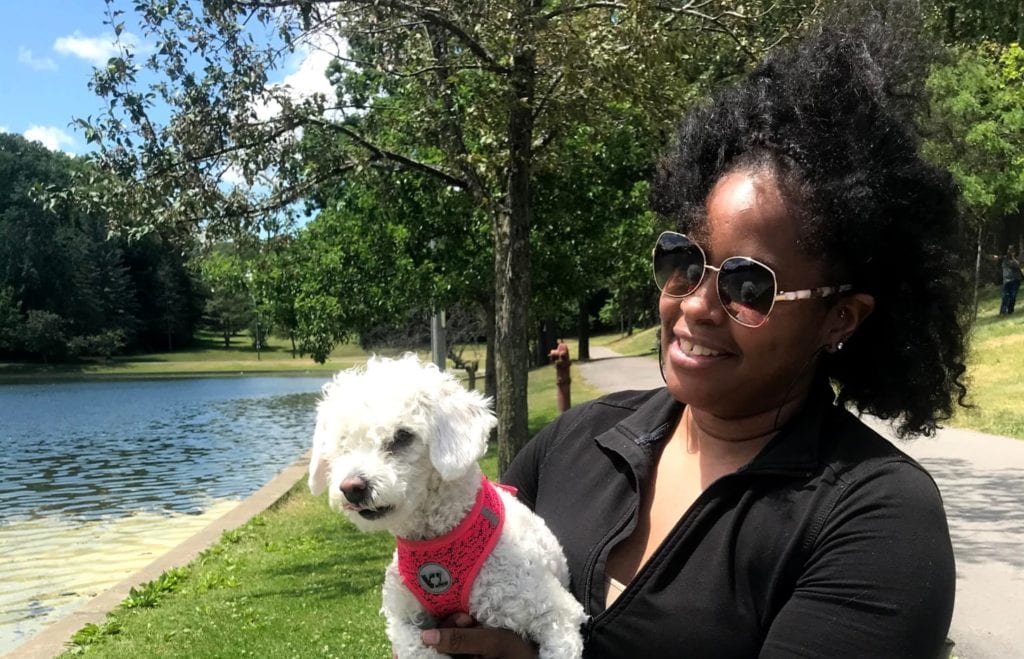 This article originally appeared on Them+Us Media
Nohelani Etienne interrupts our conversation to draw attention to the three young women in graduation robes emerging from the parking lot.
"Oh, that's awesome," she says, sighing, sounding every inch the parent that she is. "I'm not sure if they're Schenectady or Niskayuna. Schenectady girls wear red, but it's red and silver in Niskayuna," she says, her hand shielding her eyes as she peers at the three girls, their hair waving in the gentle breeze.
"My daughter doesn't get her cap and gown until Monday or Tuesday," she says.
We're in Schenectady's Central Park, sitting on a bench close to the lake, as socially distanced as we can possibly be. Etienne is a first time candidate for public office, and she is running for the Schenectady School Board along with her slate member and incumbent Katherine Stephens. The Stephens and Etienne slate faces down a slate of three incumbents, Bernice Rivera, Dharam "Junior" Hitlall, and one new candidate, Princella Leary. Also running is Sam Rose.
She faces an uphill challenge, as a newcomer to the race in a district that has had historically low turnout for local elections, and in an election cycle that has been defined by confusion about how, where, and went to vote.
But Etienne has four children, and, if elected, will be the only candidate with children who are currently enrolled the Schenectady school district. She believes that gives her an advantage over the other candidates.
"I think that the one distinct difference is that when you have kids in the district, you're pushing for what it is that they need. I think if there's anything that makes me different, it would be that," she said.
Stephens, Etienne's slate-mate, agrees.
"Nohelani, her children being in the schools as long as they have, that gives her great insight," Stephens told me over the phone. "There might be parents who are comfortable talking to another parents with students in the district than other people who don't."
Etienne's experience of motherhood hasn't been easy.
"I guess I would be what people would consider stereotypical, to some extent, but I do think I broke the mold," she says. "I had my son my senior year of high school, but I didn't allow that to stop me." Etienne went to SUNY Albany immediately after her graduation at Schenectady High School, where she pursued a degree in Sociology with a minor in Africana Studies.
When she graduated (in four years, she is quick to tell me,) her son walked with her in the ceremony.
"He actually wore a cap and gown with me, because it was like he was going to school the whole time with me, which was amazing. He was super cute," she tells me, laughing.
Her son, her eldest, recently turned 22 and is attending classes at Hudson Valley Community College. Her daughters are 17, 16, and 10.
Between working full-time at Liberty Mutual as a claims manager and juggling the extracurricular activities of her four children, she hasn't had a lot of time to get involved in community affairs — although she did do stints on the Board of Directors for the YWCA of Northeastern New York. She's supported community initiatives — like Miracle on Craig Street, which aims to bring a community center back to Hamilton Hill — to the best of her abilities, but now that her second oldest is graduating next year, she thinks it's time she got more involved.
"This is really my first time jumping out there and saying, okay, I'm ready to get back to it," she says.
Etienne was motivated to run for school board after a raucous school board meeting she attended earlier this year, on the topic of school safety. Schenectady schools, especially the high school, have struggled to provide a safe learning environment free from disruptive violence and fighting.
"There were very different opinions on what we should do to protect our kids. It was that moment that sparked my interest," she said.
Some parents at the meeting urged the use of school resource officers (typically a police officer placed in a school) and metal detectors to deter violence, but others, including Etienne, were horrified at the notion of further criminalizing a largely Black and brown student population.
With carceral solutions, Etienne says that "you are essentially getting people to believe that this district needs that kind of thing. That that's the type of students and kids we have in our community. And it's not. And I don't think it's fair for our kids to be labeled that way, that they need a police presence or that they need to have metal detectors to keep people safe."
As someone who has been unfairly stereotyped in her life, as someone who pushed through "the mold," as she puts it, to achieve great things in her life, Etienne wants the same for Schenectady's children.
"It's also important to see that our kids are held to high standards," she says. It's something she's been passionate about since she herself was a student at Schenectady High, when she advocated for more minority students achieving a Regent's diploma — which was, at the time, the highest level diploma a Schenectady student could obtain — in front of the Schenectady School Board.
"To get our students where we want them to be, we want them to get these higher degrees and hold them to these higher standards. It's going to require work, and if the parent can't do it, the community has to step up," she says.
Etienne wants to be part of the village that it will take to raise Schenectady's children. "We, as a community, need to step up and support our kids and support them anyway we can. There's so much of this community that people can offer that would be amazing to give to these kids," she says.
Etienne has some important community supporters, in Schenectady. She can boast the endorsement of Damonni Farley, former candidate for city council and parent coordinator in Schenectady Public Schools.
Will Rivas, founder of Save Our Streets Schenectady and prominent community activist, has known Etienne his whole life.
"I have known her since I was a kid, and I know where she stands. She has no political aspirations, she really just wants what is best for our youth," he told me in a text message.
And it's true that Etienne doesn't seem like a typical seeker of public office. She is self-deprecating in a way that more experienced politicians are not. She claims she "hasn't done that much," but upon being pressed, she defends her record as a full-time manager at an insurance agency and as a full-time mother of four. She has to be pushed to differentiate from her competitors, admitting that everyone running for office all care for the children of Schenectady, and everyone is mostly on the same page when it comes to school safety — they are largely against criminalizing and traumatizing schoolchildren with a police presence at school.
Part of her difficulty in differentiating herself from her competitors, is that each candidate running brings something real to the table. Rivera brings her experience as a former paraprofessional and teacher in the Schenectady public schools, and currently works for NYSUT, the teacher's union. Hitlall is running on a platform of diversifying the leadership in Schenectady schools, emphasizing the importance of people of color in leadership roles.
But of course, anti-incumbent sentiment is heightened in Schenectady, amongst those who have been paying attention to the Larry Spring scandal. Spring, who had been Schenectady's superintendent for nearly a decade, resigned in March, after details of his alleged sexual harassment of his subordinates came to the School Board's knowledge. The Board kept the details of Spring's resignation quiet, according to the Times Union.
Amongst the newcomers to the race, other than Etienne, are Leary and Rose. Leary, who is running along Hitlall and Rivera on the same slate, is a former educator who wants more of a voice for parents in decision-making. Rose, who is running on the Green Party's ticket, cares about democratic control over the school board, increased transparency in decision making, and decreasing drop-out rates.
There is increased interest in the newcomers amongst voters and on social media, as there is a perception, amongst some, that the incumbents of the school board is complicit in a cover-up.
Still, the policy differences between the candidates are rather minute in nature.
The main disagreement between the Rivera, Hitlall, and Leary slate and the Stephens and Etienne slate, is that the first favor a completely transparent selection process for the new superintendent, whereas Stephens and Etienne believe in a search that is hybrid in nature; where candidates are first vetted by the board and the finalists are then vetted by the community.
"People who are currently happy in their jobs but see an opportunity in Schenectady don't necessarily want their boss to know they're leaving, because that could damage their relationship with their board," says Stephens.
Etienne, rather than picking apart her differences with other candidates, is more interested in seeing Schenectady students reach their full potential.
"Being a product of the high school, it does amazing things," she says, growing serious. "They can do amazing things at that school, and they do amazing things every day at that school."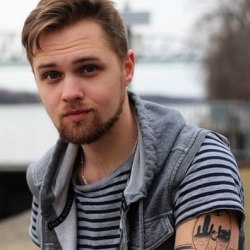 Latest posts by Tyler A. McNeil
(see all)