Albany releases report on concealed police badges
When Albany police officers stormed an encampment of Black Lives Matter activists outside South Station last year, multiple officers were seen with duct tape covering their badge numbers.
It was a clear violation of the department's General Orders and widely condemned at the time by local civil rights organizations, including the Center for Law and Justice and the New York Civil Liberties Union.
Now, 10 months later, a promised investigation into the matter has finally been made public. The report found two violations of departmental policy but only recommended additional training for one. The 50-page report was conducted by the Albany Police Department's own Office of Professional Standards.
A summary by Chief Eric Hawkins claims that officers were "confused" and "there was no nefarious intent involved." He placed blame on the communication of guidance he issued that said officers could remove their name tags during specific incidents involving protesters.
The Chief wrote that the violation was the result of a "disappointing lack of communication from supervisory personnel and claimed that the incident commander that directed officers to conceal their badges "no longer works for the Albany Police Department." It was not immediately clear who exactly that person was or under what terms they left the department. The Times Union is reporting that he retired.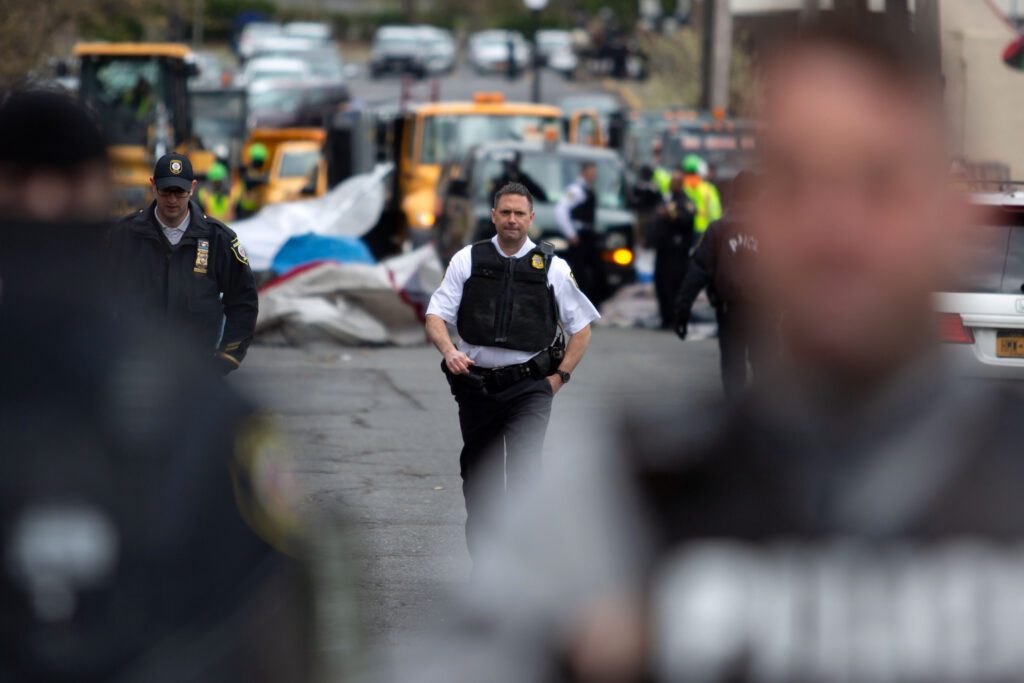 Commander Joseph McDade, who had been with the department for 27 years, said he served as incident commander but did not speak during the operational briefing. According to his interview, McDade stated that Lt. Josiah Jones briefed officers prior to leaving the station and "said they can cover their name tags, but would have to activate their BWC (body-worn camera) upon exiting the garage." He later says that Jones "100% did not say cover your badges."
Jones, who is still with the department, is the president of the Albany Police Supervisors Association.
Through interviews conducted with officers over the course of three months last year, many seemed to be unclear who the ranking supervisor was. Multiple commanders, sergeants, and lieutenants were part of the operation and Chief Hawkins reportedly made an appearance at the briefing inside the garage. Despite this, no one interviewed said they clearly saw badges being concealed.
The report also states that Lt. Jones was not wearing a body-worn camera in violation of departmental policy. It references a policy that personnel who require the use of a pacemaker must notify the department to receive a nonmagnetic mount for body-worn cameras, and that Lt. Jones had "failed to do so." Information redacted did not make clear if pre-existing medical issues were a reason given by Jones for not wearing the camera.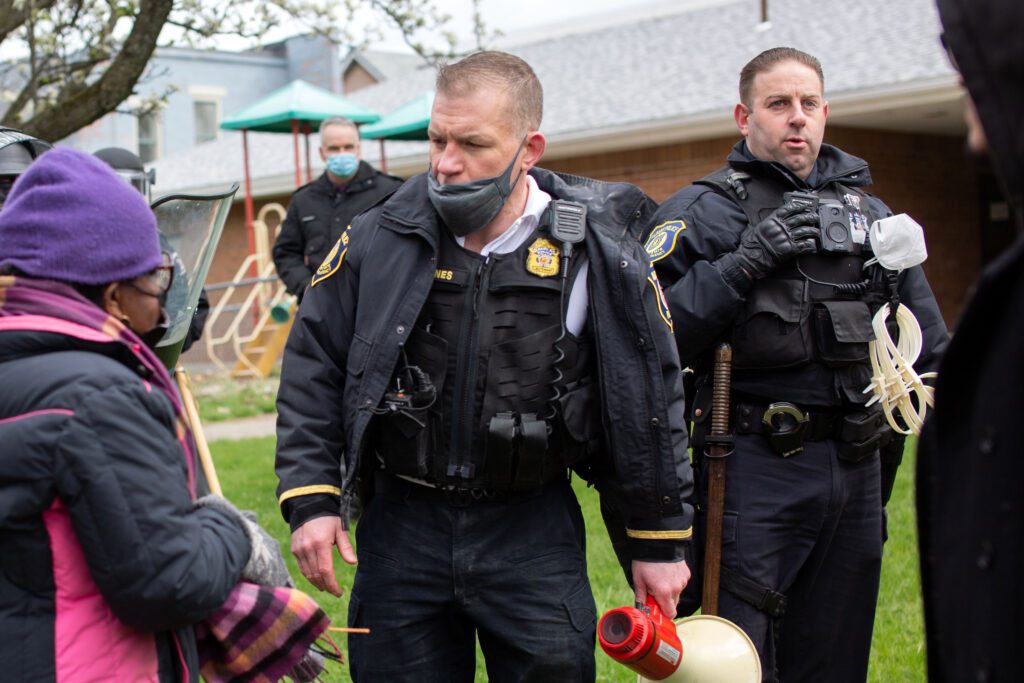 The report states that another officer, Michael Adams, was "shadowing" Lt. Jones that day with a body-worn camera. Adams was among the officers with duct-tape covering their badges. Despite this, Jones told investigators he wasn't aware of badges being covered because he "never witnessed anyone doing so."
Interviews during the course of the investigation also shed light on the arrests that took place during the incident, with one sergeant comparing the scene to 'The Walking Dead' zombie apocalypse television series.
"As to why (protesters) were specifically arrested, I don't know, they were just taken down arrested in front of me and taken to an arrest team and handed off to the detectives for processing," McDade said.
"I think considering the fact we don't have much practice in large crowd control measures I think they did pretty good," Commander Darryl Gipson said.
Officers reportedly had concerns over protesters identifying and harassing them and their families online. Many of them repeated these concerns during their interviews, with most admitting they had heard it from other officers.
"I heard it happened to Lt. Anderson, I'm just going (by) word of mouth," Lt. Jones said regarding alleged 'doxing'. "I don't have any direct knowledge of it." An officer tasked with gathering intel reported to investigators that one person had made Facebook posts about going to Lt. Anderson's house, but he had no knowledge that that person posted a full address.
"I don't think I'm aware of anyone else this happening to," Sgt. Eric Zimmer said.
The report, as a whole, supported the police response to the Black Lives Matter protesters. The Chief agreed with investigators that "reasonable force" and "appropriate correction action" was taken. The investigation included an incident that first sparked the protest encampment, with Lt. Anderson stating that they forced protesters off the ramp in front of the station because an FBI informant had intel that they were going to "try to throw a molotov cocktail inside the building."
He described the moment that he forcefully ripped a megaphone from a protester as "like kicking a hornet's nest, all hell broke loose."
He spoke about the "unnerving" feeling of being 'doxed'. He said he was shown threatening social media posts, but only heard from others that his address was posted online. He said no one showed up at his house to carry out threats.
He seemed to blame "false accusations" on the media, saying "all the news stations were running their stories which were all bullshit."
Anderson then said he went to the union that represents Albany police lieutenants and requested that they ask command staff for permission to conceal their personal identification when dealing with "these riotous crowds."
Chief Hawkins then reportedly gave the green light to remove name plates a week before the protest camp was cleared. The department has not released any information on the scope of that guidance or if it is still in effect.
According to the Times Union, who reported on the long delay in releasing the report this week, city hall has refused to comment:
"Sheehan and her office have not responded to the Times Union's inquiries on any issue facing city residents since November, except for in-person questions at news conferences."
Read the entire report below: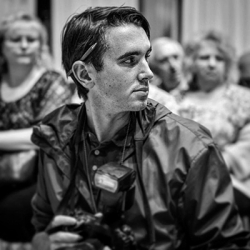 Latest posts by Patrick Dodson
(see all)