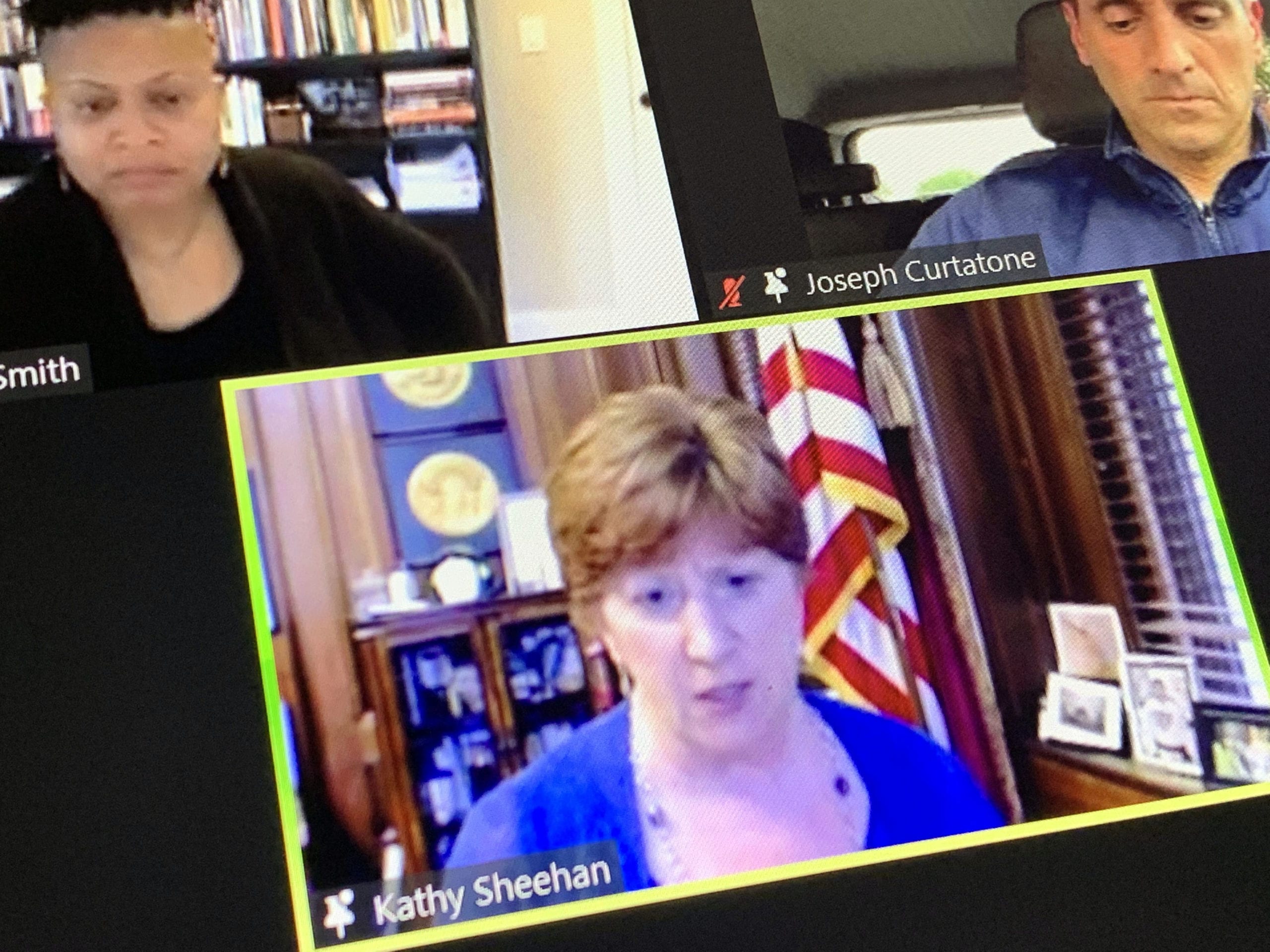 Albany's plan to improve police community relations? Consultants, more meetings, and 'dialogue'.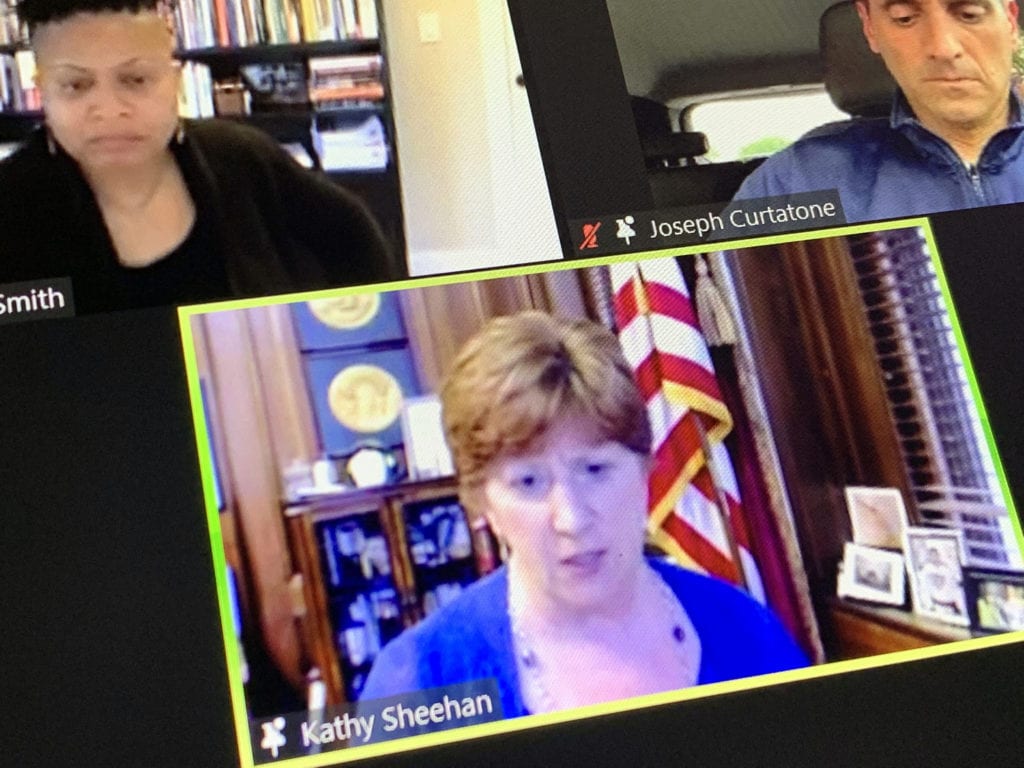 More of the same.
That appears to be among the first solutions presented by Albany Mayor Sheehan and Chief Hawkins in two separate virtual meetings Wednesday evening, nearly a week after the city's police department forcibly razed an ongoing Black Lives Matter protest encampment in front of the South Station.
In an interview with WAMC, Sheehan revealed that the city will be posting a request for proposals, or "RFP", to hire an outside consultant to assist the city in community engagement around policing issues.
This RFP is on top of another already sought for a consultant to look at each general order in the Albany Police Department's Standard Operating Procedures and General Orders — while considering recommendations made by a Reform and Reinvention Collaborative working group that did the same last year.
Sheehan was asked if this meant the reform collaboration didn't work:
"We spent thousands of hours and we had a diverse group of people from the community as well as those who represented the entities the governor required," she said. "I believe we had the most comprehensive plan in the state."
Sheehan says that in-person dialogue must now begin in order to see the plan take shape.
"It's incumbent upon us in city leadership, including me and the chief, to get out into the community," she told WAMC.
The mayor has been criticized for her refusal to meet with Black Lives Matter protesters and a key community liaison says she was cut out of mediation with the city just prior to violent escalation last week. Throughout the working groups last year, community organizations and activists also took issue with being left out of the reform process — many held their own conversations in protest.
On Wednesday Sheehan also participated in a virtual event with Harvard's Malcolm Wiener Center for Social Policy for a panel discussion about police re-imagining and "what efforts are underfoot in their cities to affect the kind of change needed in this moment."
"We're really looking at what the needs are that drive many of the concerns we have in our community," she said in response to a question on what alternatives to policing the city is considering. The discussion at times got heated towards Sheehan and she periodically appeared uneasy on video.
When pressed by a listener to address police officers concealing their identity prior to the raid, Sheehan pointed to her previous statements and said "I think we covered it."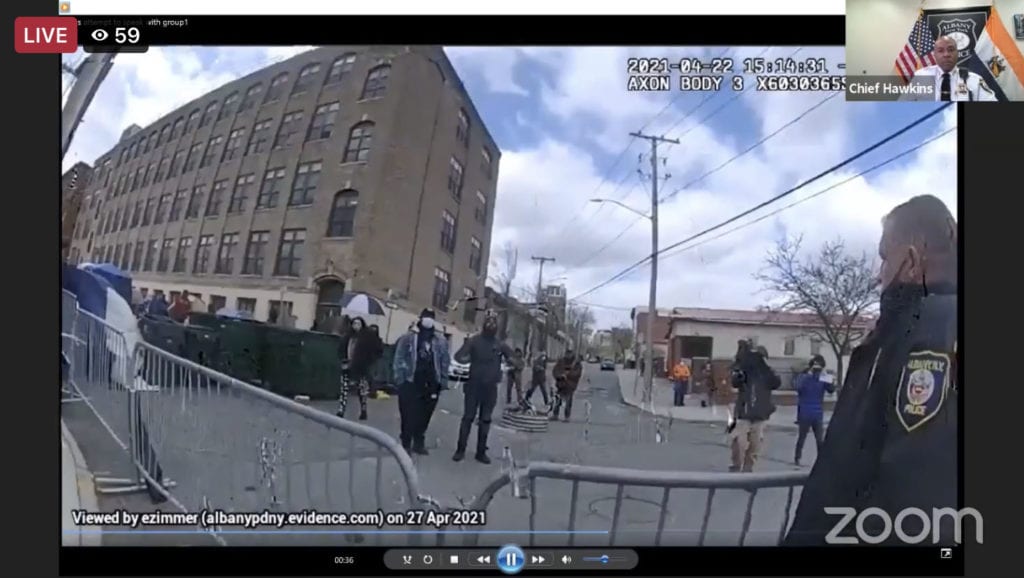 Meanwhile, as Sheehan was taking part in the Harvard event, Chief Eric Hawkins began reading a prepared statement to members of the Albany Common Council to explain last week's disbursement order. He reiterated that officers who covered their badge numbers in violation of departmental policy, which he said he did not see despite being at the station for the raid, will be investigated and disciplined — but he cautioned the council that officers had been receiving threats, without providing evidence of any.
A request for APD to provide further comment on the accusation of threats went unanswered Wednesday night.
Councilmember Derek Johnson, who represents the South Ward, led off questions by asking Chief Hawkins a hypothetical — if roles were reversed and a protester knocked a megaphone away from a police officer, what would have happened? Hawkins at first said that there would be consequences for assaulting an officer, then walked back his response.
At multiple times during the meeting Hawkins suggested the need for "dialogue", however protesters say that no member of the department attempted it with them.
Hawkins revealed for the first time that a "legal space" was provided down the street for protesters to continue their occupation, but that word had not made it to the protesters. He blamed this on an unwillingness for them to speak with the riot police who gave a 15 minute warning before returning to the station.
When asked by Councilmember Owusu Anane if he had considered speaking to the protesters himself — he flatly said no. Anane described that as problematic. "With the things going on in our nation this is not going to stop," he said.
"I'm always willing to dialogue even if they have opposing points of view," Hawkins later said. "I have no reluctance whatsoever to have a dialogue with people in this community."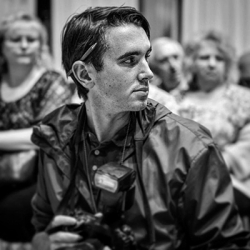 Latest posts by Patrick Dodson
(see all)