County Exec. Steve McLaughlin claims 'paid agitators' were in Troy
September 29, 2020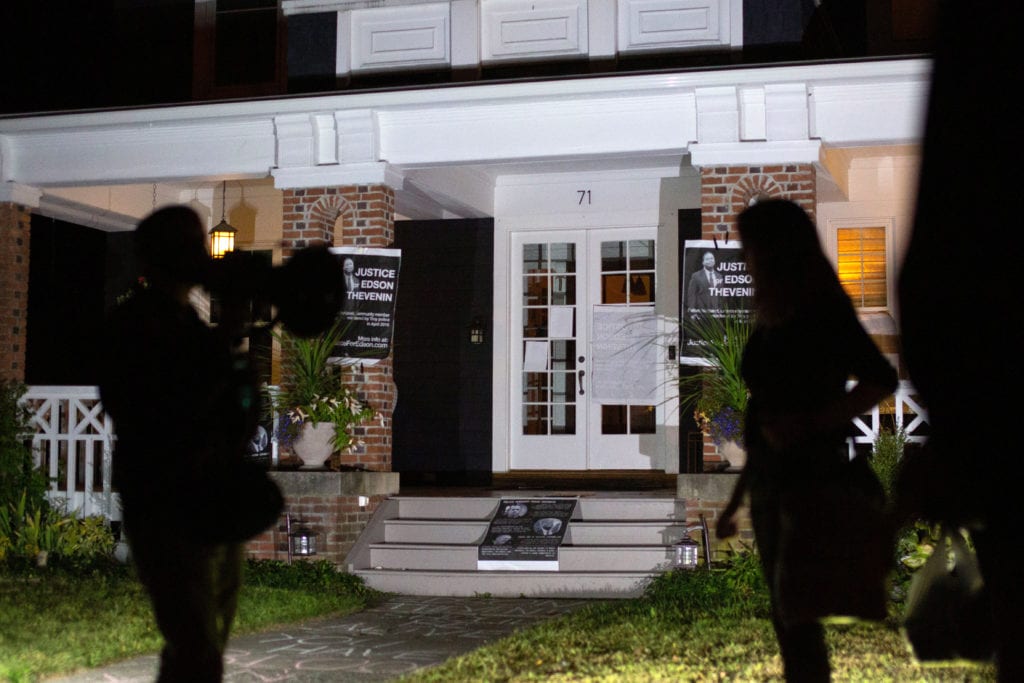 This article originally appeared on Them+Us Media
In an interview with radio reporter Darrell Camp, Rensselaer County Executive Steve McLaughlin, without evidence, alleged that protesters outside Mayor Patrick Madden's residence on Thursday were compensated for their actions.
McLaughlin characterized members of the crowd to TALK 1300 as angry, ignorant, "screaming banshees" and guessed that "probably 80 to 90 percent of them were not even from Troy or from Rensselaer County."
"So, they're paid agitators," McLaughlin continued. "And they just want to be angry at absolutely everything and they just figured, 'oh, we'll just walk up to the mayor's house and harass him and his neighbors for the better part of the evening into the early morning hours.'"
Equality for Troy spontaneously organized the protest in front of Madden's residence. A small group of activists from Troy 4 Black Lives, Community Matters, and Schenectady's All of Us participated.
They weren't paid, Equality for Troy reported.
It's unclear if anyone harassed neighbors based on footage from the incident. Much of the noise, including a barrage of inflammatory barbs, was launched at law enforcement.
McLaughlin claimed that the protesters were "basically harassing law-abiding citizens" as late as 2:30 a.m. The protest ceased around midnight after a nearly hour-long standoff with police.
Protesters marched from the Rensselaer County Courthouse to the mayor's home earlier that evening after ex-District Attorney Joel Abelove was acquitted of misconduct and perjury charges related to the investigation of a fatal police-involved shooting from 2016.
Camp called the decision to demonstrate outside Madden's residence seemingly arbitrary to the Abelove decision.
"That's where the reporter had it wrong when Mayor Madden explicitly had 100 percent to do with this," said Ken Zeoli, an organizer and administrative director for Equality for Troy.
Madden wasn't directly involved in Abelove's nearly two-week-long trial. However, the mayor has repeatedly stood by French's innocence via Abelove and police, even after the State Attorney General's Office, witness reports, and a later-leaked internal affairs memo of the shooting refuted the official narrative.
Tensions surrounding the Thevenin case have mounted since the killing of George Floyd by Minneapolis police in May created a wave of momentum in the Black Lives Matter movement.
Social justice demonstrations within city limits typically haven't strayed far from Downtown Troy. Chanting and siren noises stick out in Madden's cozy suburban Pawling Avenue neighborhood near the castle-like Emma Willard boarding school.
"The east side of Troy has not faced the pressures of the Black Lives Matter movement or the pressures of the community itself to face what we're facing down here," Zeoli said. "Shots don't ring out on the east side of Troy and there are no stabbings outside of the mayor's house."
Protesters pinned Thevenin posters to Madden's front porch and across his lawn. They chalked and spray-painted reproachful messages alongside his walk-way. They repeatedly asked Madden to come outside. He didn't.
Police quickly blocked off the intersection of Pawling Avenue and Maple Avenue. Tensions mounted from about 10:30 p.m. to midnight when officers lined up in front of Madden's house while protesters were leaving. They jeered at officers refusing to leave, allegedly covering badge numbers, and holding batons.
McLaughlin told Camp that he would've reprimanded protesters for blocking roads, allegedly breaking ordinances, and disturbing the peace if he had control over the police.
"Listen, no problem with the protests, but you're not gonna occupy the streets," McLaughlin said. "I think that's completely wrong. Go occupy the sidewalks."
When Camp asked, "what's going on with violence in the city?" McLaughlin quickly claimed that "paid agitators" seeking anarchy are amok. He then hypothesized that people feel emboldened to wreak havoc as a result of legislation upending much of the state's judiciary bail system last year.
Zeoli attacked the County Executive as an "alt-right" extremist that aligns with the Grace Baptist Church and "mentally ill" President Donald Trump. As a former Assemblyman, McLaughlin supported the fundamental Lansingburgh GBC's first AR-15 giveaway in 2014, but has since been publicly distant from the congregation.
McLaughlin is known for lobbing opponents with bullish tactics, attacking Gov. Andrew Cuomo unremittingly, and carrying hardline right-wing views.
Cuomo and Attorney General Letitia James, McLaughlin claimed, conspired to prosecute Abelove in a "politically motivated" attack.
"I feel like that is absolutely a disgusting, gross, negligent view of that trial because McLaughlin obviously didn't recognize that Madden covered up secret reports," Zeoli said. "[Madden] continues to stay silent and complicit before and after the verdict of Abelove."
Despite the verdict, Madden still faces pending civil litigation from Thevenin's widow, Cinthia.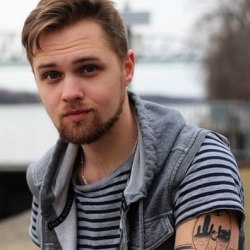 Latest posts by Tyler A. McNeil
(see all)