Diverging plans on how to implement police reform emerge in Albany
May 19, 2021
Albany Common Council President Corey Ellis unveiled a plan today to establish a public safety commission tasked with implementing reforms conceptualized by the Police Reform Collaborative.
Ellis imagines a civilian-staffed commission acting as a buffer between police and the community and overseeing a group of "neighborhood peacekeepers" who could respond to non-emergency and quality-of-life calls police typically receive; like noise complaints, or a slashed tire. These peacekeepers could also be deployed at city events like Tulip Fest or Lark Fest instead of police officers, Ellis says.
"If you look at all the calls police officers get, a lot of them aren't law enforcement issues. So we can remove the strain there and reduce their interactions," said Ellis.
The plan is backed by The Center for Law and Justice, Albany NAACP and the Albany County Central Labor Federation. The only other council person present at the meeting was Tom Hoey who was tear gassed by the Albany Police Department during protests last summer.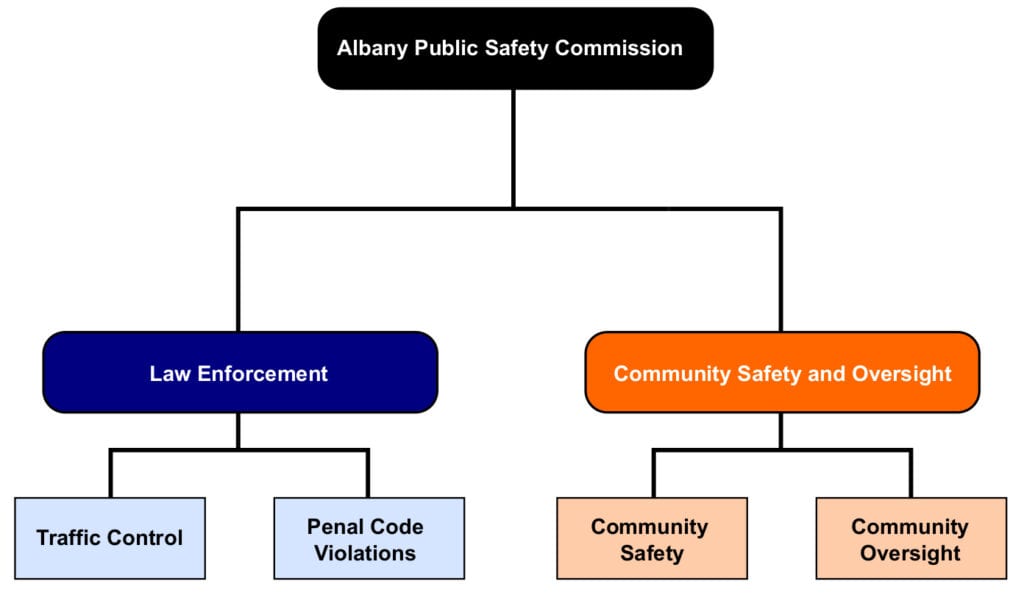 The accompanying press release makes clear the plan is in response to criticism that the Reform Collaborative did not include enough community voices and interaction. "There was not enough community engagement and certain groups were excluded and felt the community did not have a voice in the project," reads the release. 
The plan, which would have to be formulated and adopted by the Common Council, would need to come to a public referendum. Ellis says he wants to get it on the ballot by November. That could be a challenge given that the council has been slow to move on major police reform issues this year and has been tangled in an acrimonious debate over a bill that would ban the APD from using tear gas.
Ellis says the council will hash out details like how commission members will be appointed, what its role will be and how it is funded. Ellis says he would like to see federal funds used given federal funds have gone toward militarizing police forces across the country.
The plan's supporters also want to undertake a series of community discussions and education sessions around the current structure of the police department and how their plan would change it.
Sheehan aide Brian Shea appeared to take offense to the framing of the announcement, sub tweeting a Times Union reporter to point out the Collaborative's plan adopted by the Council includes a public safety commission.
"I've said it before and I'll say it again:" Tweeted Shea. "Albany has the most detailed and actionable plan in New York State. The implementation work is already underway."
Ellis' plan appears in some ways to be a challenge to the Sheehan administration. Sheehan, who has been under fire for her administration's response to a peaceful protest encampment that led to a violent police raid where protesters were beaten and arrested, announced last month that her administration was issuing an RFP to hire consultants to organize community discussion around police reform issues.
The administration also has issued an RFP for a consultant to analyze the APD's Standing Operating Procedures and General Orders. Ellis' plan would put those tasks in the hands of the civilian-run Public Safety Commission.
Asked if his plan interfered with Sheehan's, Ellis first scoffed at the idea of using consultants to organize community discussions. Then he responded "Well, that's what we're going to be doing. We're not being consultants, that's what we're going to be doing. We'll be adding to that dialogue," Ellis said chuckling.
"I just want to add that we talk to people every day," Dr. Alice Green of the Center for Law and Justice added. "We've been talking to them for 35 years. I don't see a need for consultants to come in, but if they come in and add something, that's fine. We're also planning an educational program to go out into the community to educate them about this structure, but also to get their input. And I mean, that's the whole thing, the collaborative did not do that."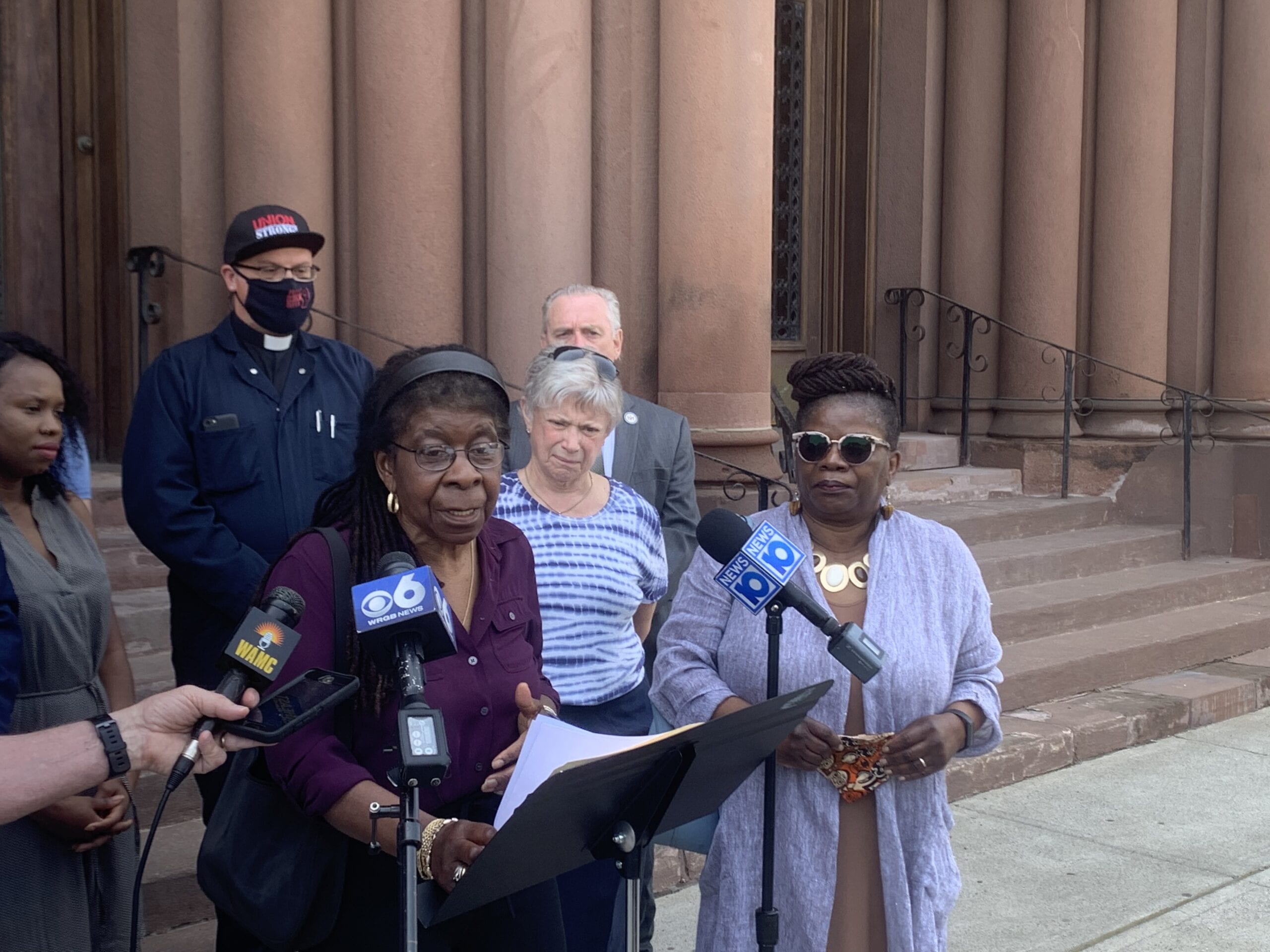 The week after the APD's raid on protesters Green held a press conference where she said the APD and the mayor set back her group's work by decades, said she hadn't heard from the mayor and said that she and her fellow community leaders had put their trust in Ellis in as far as police reform was concerned. 
Asked if she'd spoken to the mayor since then Green responded, "No," and laughed. "Not since we did our survey."

The survey she's referring to was released in August 2019 and found that out of the 250 Albany residents surveyed 46 percent of Black respondents strongly disagreed that the APD practiced effective community policing. The survey found significant distrust in the community toward the APD and District Attorney David Soares.
Sheehan did not attend the press conference unveiling the findings and her press aide told a Times Union reporter at the time that she was "reviewing the findings."
Latest posts by David King
(see all)