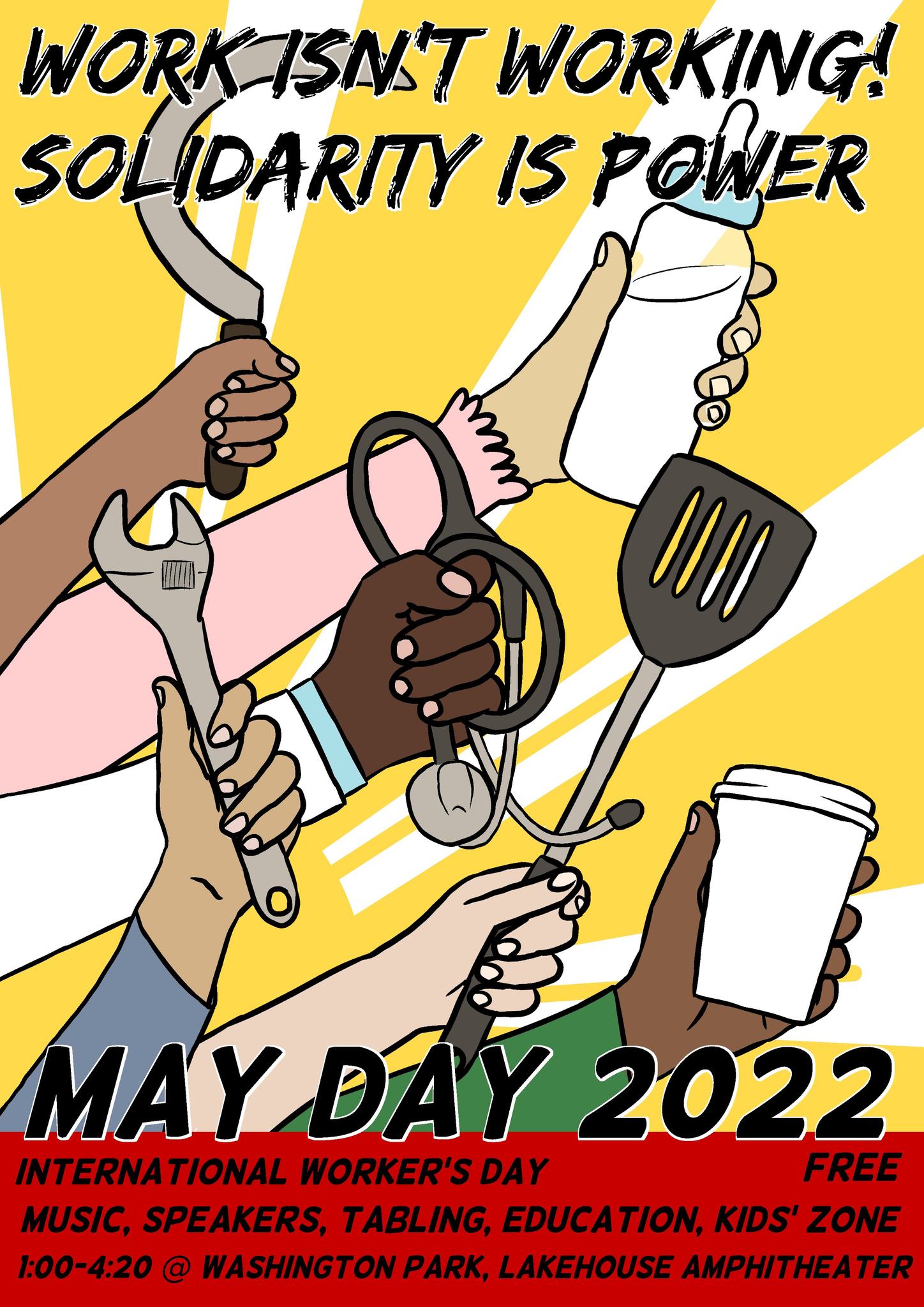 May Day
When:
April 30, 2022 @ –
2022-04-30T13:00:00-04:00
2022-04-30T16:20:00-04:00
Work Isn't Working, and it's time to change that!
This year, we plan to celebrate International Workers' Day on April 30th, 2022, at 1pm at the Washington Park Lake House and Amphitheatre. We will have various speakers and performers, as well as six breakout sessions for skill-sharing, dialogue, and power building.
Our big topics this year are labor organizing tools & tactics, anti-racism, housing, organizing campaigns, environmental justice, and healthcare – but not limited to those!
Please feel free to attend and share this event around. We will regularly be updating this event-page as May Day gets nearer.