Federal lawsuit over denial, arrest, alleged brutality at Troy police station latent in the pipeline
September 9, 2020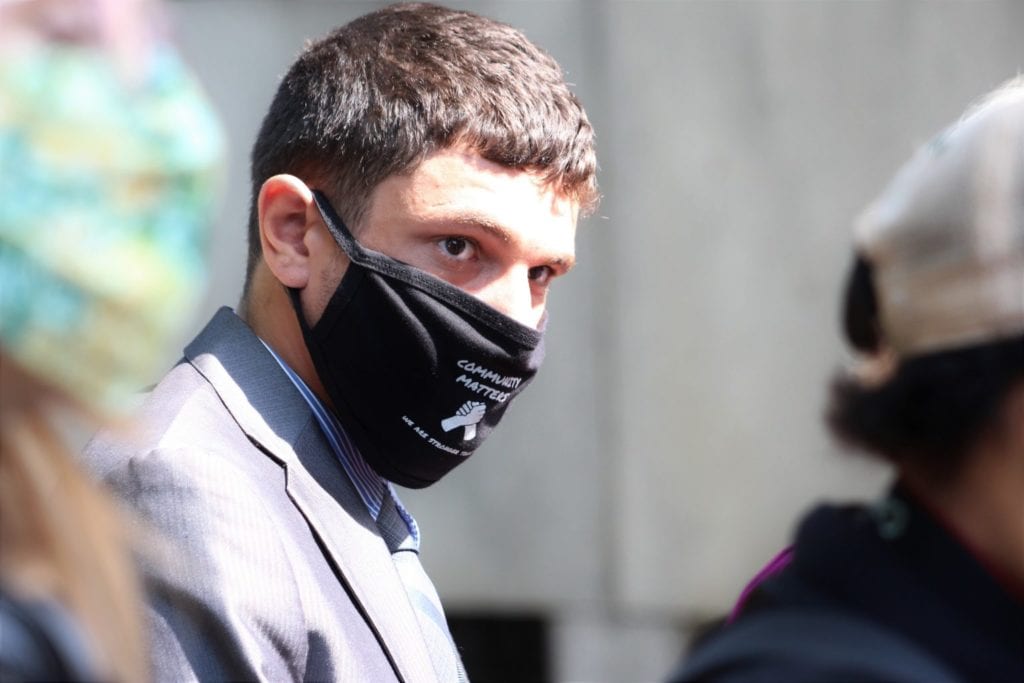 This article originally appeared on Them+Us Media
A desk sergeant's allegedly delinquent and brutal response to a 25-year-old activist at Troy Police Central Station could spell a litigation fight ahead.
Defense Attorney Matt Toporowski has requested Troy police to preserve all email chains, text messages, video camera footage, and audio recordings relevant to Sgt. Sean Kittle's alleged assault of Keni Zeoli on Aug. 21. The incident occurred after Zeoli was arrested for trespassing and unlawful marijuana possession while seeking a complaint form.
The defendant is next set to appear in Rensselaer County Court on Sept. 25.
County prosecutors under state law are required to hand over evidence favorable to defendants at least 35 days before a trial. Toporowski is determined that such evidence could set the stage for a civil case against the City of Troy.
"At this point it's potential, but I believe it's going to happen," Toporowski said about a civil rights lawsuit. "I need to resolve these criminal matters, but I don't see how it won't happen."
Kittle allegedly dragged the activist down a flight of stairs. The activist accused Troy police of refusing him medical care while he was in custody. He left the building after being processed and arraigned with a bloodied shirt and several injuries.
Zeoli claimed that two officers witnessed the incident behind closed doors. Zeoli and Toporowski declined to identify the officers at press time.
Police spokesperson Daniel DeWolf called Zeoli's account of the incident "absolutely false."
The Rensselaer County District Attorney's office hasn't opined on the case; Young favors a 5-year probation sentence (Troy police later charged Zeoli with criminal mischief for allegedly causing $777 in damage to a vehicle that attempted to mow down protesters on River Street outside City Hall the same day as his arrest).
Young recently negotiated on two additional hearings for Toporowski to explain the case further.
Already on interim probation for an unrelated misdemeanor forgery charge and homeless, a felony charge could hinder Zeoli's chances of regaining fiscal stability as a seven-month recovering opiate addict, the defense counsel said.
He repeatedly questioned why Robert Spinelli, the motorist who ostensibly attempted to run over protesters on Aug. 21, wasn't placed on criminal charges. It's not yet clear whether or not Spinelli is under investigation. Troy police haven't returned information on the matter.
Toporowski contends that the department is seeking a guilty plea from Zeoli through unrelated charges to avoid liability in a potential civil case.
"The Troy police want to lob charges on Keni because they know this trespass charge was a huge mistake and going to be dismissed," Toporowski said.
On Aug. 21, Zeoli entered the precinct with three other activists. Kittle in a deposition described Zeoli as "a member of a disruptive group of individuals."
Zeoli and Julian Kearney repeatedly asked for complaint forms and jibed Kittle, who appeared to ignore them. Two other women entered the station about five minutes before Zeoli was arrested. Kittle at the time appeared to back and forth between his desk and a backroom before confronting the group.
"She's entitled to privacy," Kittle said about a woman seeking to turn herself in for an unknown offense.
"And I'm entitled to a formal complaint form!" Zeoli retorted.
"You're entitled to leave my station!"
Zeoli was arrested seconds later. He then told Kittle that he was leaving, but the desk sergeant wouldn't budge.
"You're not leaving," Kittle said. "You're under arrest."
Kittle later discovered marijuana. Zeoli claims to have a prescription for cannabis.
Word of the arrest quickly prompted a mélange of Black Lives Matter organizers from across the Capital Region to gather outside the station. Zeoli, a white ally, has been a security volunteer and steadfast supporter at BLM events across the area since June.
In early August, Zeoli and community activist Tasheca Medina pushed an initiative aimed at providing quality of life for Barker Park regulars, a number of whom are houseless, substance abusers, or both. It was launched in response to police removing park benches on July 31 to halt illicit and potentially infectious conditions during COVID-19.
A member of the Coalition for Barker Park told Them & Us Media that Zeoli broke an organizational rule by willingly engaging with a police officer.
"I can't answer for that personally," Zeoli said. "I don't like talking to police and neither do the organizations surrounding the BLM movement."
For more than a week, Zeoli unsuccessfully sought to report officers repeatedly trashing donated lawn chairs in Barker Park. Zeoli later sought to report Kittle for allegedly telling him "fuck your First Amendment rights" in response to a form request.
Citizen complaints are initiated and processed at either the Central Police Station or office of the Corporation Counsel. The latter location has been closed to the public since the beginning of the COVID-19 crisis.
According to department guidelines, personnel are required to accept complaints in a "professional and courteous manner." Desk sergeants must relay complaint notifications to an officer-in-charge.
Neither the Corporation Counsel nor Troy Police Benevolent Association returned a request for comment.
Troy Police Discipline No. 03.22 by Tyler A. McNeil on Scribd
Councilmember Anasha Cummings believes the incident is indicative of the need for law enforcement reporting free of police interaction. The Hillside and Downtown Troy representative is pushing for an online form that can be reviewed directly by the Police Objective Review Board.
Bob Doherty, president of the Justice Center of Rensselaer County, a one-month-old group apparently interested in policing reforms and social justice, doesn't heed the Zeoli case. After reading about the story in print and hearing from Zeoli at Barker Park, the former Troy City Council Public Safety Chair hasn't formed judgment on the case.
"I don't have a lot of verification, so I don't have any opinions," Doherty said. "I don't have any interest."
New York Civil Liberties Union's Capital Region chapter is interested in studying Zeoli's reported experience with Kittle as part of a forthcoming project, which includes patterns of misconduct within Troy law enforcement. NYCLU hasn't provided additional details on the project.
The City of Troy already faces litigation with the widow of Edson Thevenin, a 37-year-old man who was fatally shot by Sgt. Randall French in 2016, and Dahmeek McDonald, who was shot twice in the back by officer Jarrod Iler to allegedly prevent flight.
Former officer Dominick Comitale faced five civil suits for excessive force during his career. While facing internal disciplinary charges for allegedly assaulting Darren Ayotte at a baseball field in September 2018, Comitale resigned in January 2019.
Kittle was the defendant in a civil suit dismissed 15 years ago. Robert Carrasquillo claimed in a $2.8 million federal lawsuit that Kittle assaulted him during a 2001 arrest. United States District Court Judge Gary Sharpe later ruled that injurious force "employed by Kittle or someone else at the time of arrest" was necessary to stop Carrasquillo from fleeing.
In a civil case with Zeoli, Toporowski listed false imprisonment, failure to intervene, unlawful arrest, and excessive force as potential charges.
In order to pursue a civil action against a municipality in New York State, Zeoli must file a Notice of Claim within 90 days of the incident. This procedure is typically dovetailed with federal civil rights litigation to preserve a three-year statute of limitations.
"We literally wouldn't be talking right now if [Kittle] just gave him a complaint form," Toporowski said.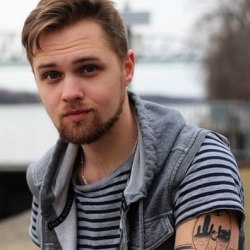 Latest posts by Tyler A. McNeil
(see all)