Fmr. DA Joel Abelove cleared on perjury, shooting probe corruption
September 24, 2020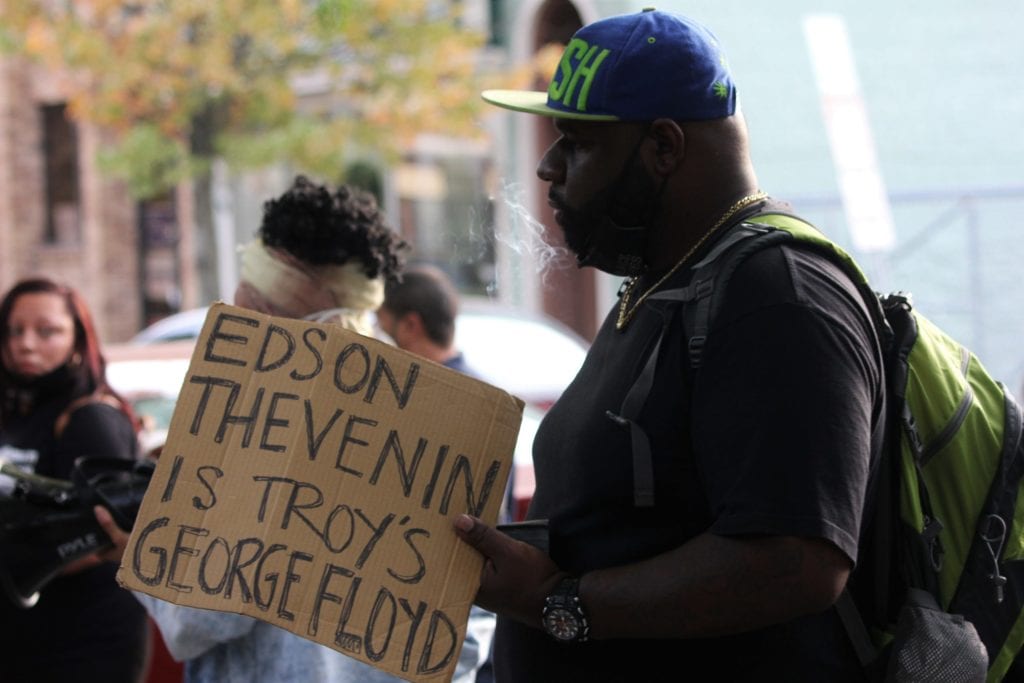 This article originally appeared on Them+Us Media
"Fuck this shit," Amani Olugbala, an activist with Troy 4 Black Lives, enraged by the results of a trial more than four years in the making are taking to the streets.
Former Rensselaer County District Attorney Joel Abelove has been acquitted by a grand jury on three charges related to the allegedly mishandled police shooting investigation of 37-year-old Edson Thevenin by Sgt. Randall French in 2016.
Abelove had been charged with official misconduct and perjury. The ex-official allegedly obstructed then-Attorney General Eric Schneiderman's probe into the 2016 killing by withholding evidence.
"While we're disappointed in today's outcome, our efforts demonstrate a commitment to bringing justice to everybody from the top to the bottom of the system," said a spokesperson from Attorney General's Letitia James' Office. "This commitment will continue undeterred."
Nick Viorst, acting chief of the Attorney General's Special Investigations and Prosecutions Unit, unsuccessfully led the fight against Abelove's attorney, William Dryer.
In an interview with reporters after the trial, 51-year-old Abelove lauded his attorney, who proclaimed in a closing argument that Abelove was using his best judgment with the Thevenin case.
With the case dismissed, Abelove told reporters that "we can move on to the next chapter in life."
The acquittal wasn't unexpected, said Naomi Jaffe, executive director of Holding Our Own and a former member of the Weather Underground Organization in the 1960s. It's one of many examples of systematic oppression from local municipalities, Jaffe explained.
"You don't expect justice from this justice system,"Jaffe said. "We haven't gotten it along."
Thevenin's wife still has pending civil litigation against the City of Troy.
Had Abelove been convicted of a felony perjury charge, he would be disbarred from practicing law at his firm in Colonie and face potential imprisonment.
"This is a part and parcel of what's going on around the whole country," Jaffe said. "If we didn't expect it, we should have."
The trial started on Sept. 14. It was decided by Columbia County Judge Jonathan Nichols in lieu of a grand jury.
The court battle included a number of ex- and current public officials like former assistant District Attorney Shane Hug, former Albany County District Attorney Paul Clyne, Troy cop-turned-Attorney General's Office investigator Mitchell Paurowski, and French's defense counsel Andrew Safranko.
On Wednesday, John Tedesco, the former police chief, was jeered as he entered the courthouse. Tedesco testified during the trial.
Tedesco in a press conference after the killing repeated French's account of the incident: he tried to run the detective sergeant over, pinning his leg between a patrol car. Multiple witnesses in court documents filed last year deny violent resistance from Thevenin.
"I'm glad he came home for this so we could give him a true departure cause he was part of a huge cover-up," said Luz Benbow, a leading organizer of Troy 4 Black Lives. "A very huge cover-up."
Troy 4 Black Lives was originally organized as "Justice for Dahmeek" against the non-fatal shooting of Dahmeek McDonald in 2017. The group has since fought to bring public officials to justice over Thevenin's death and the alleged coverup.
"They're killing us," Queen Simba, an organizer for Community Matters, said into a megaphone in Barker Park around a crowd of protesters. "They're fucking killing us."
Protesters convened at Barker Park and subsequently marched across the city in response to the decision.
Simba and three other activists proceeded to flip off what they assumed to be a police drone monitoring the group.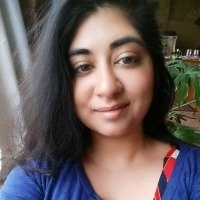 Latest posts by Jaya Sundaresh
(see all)