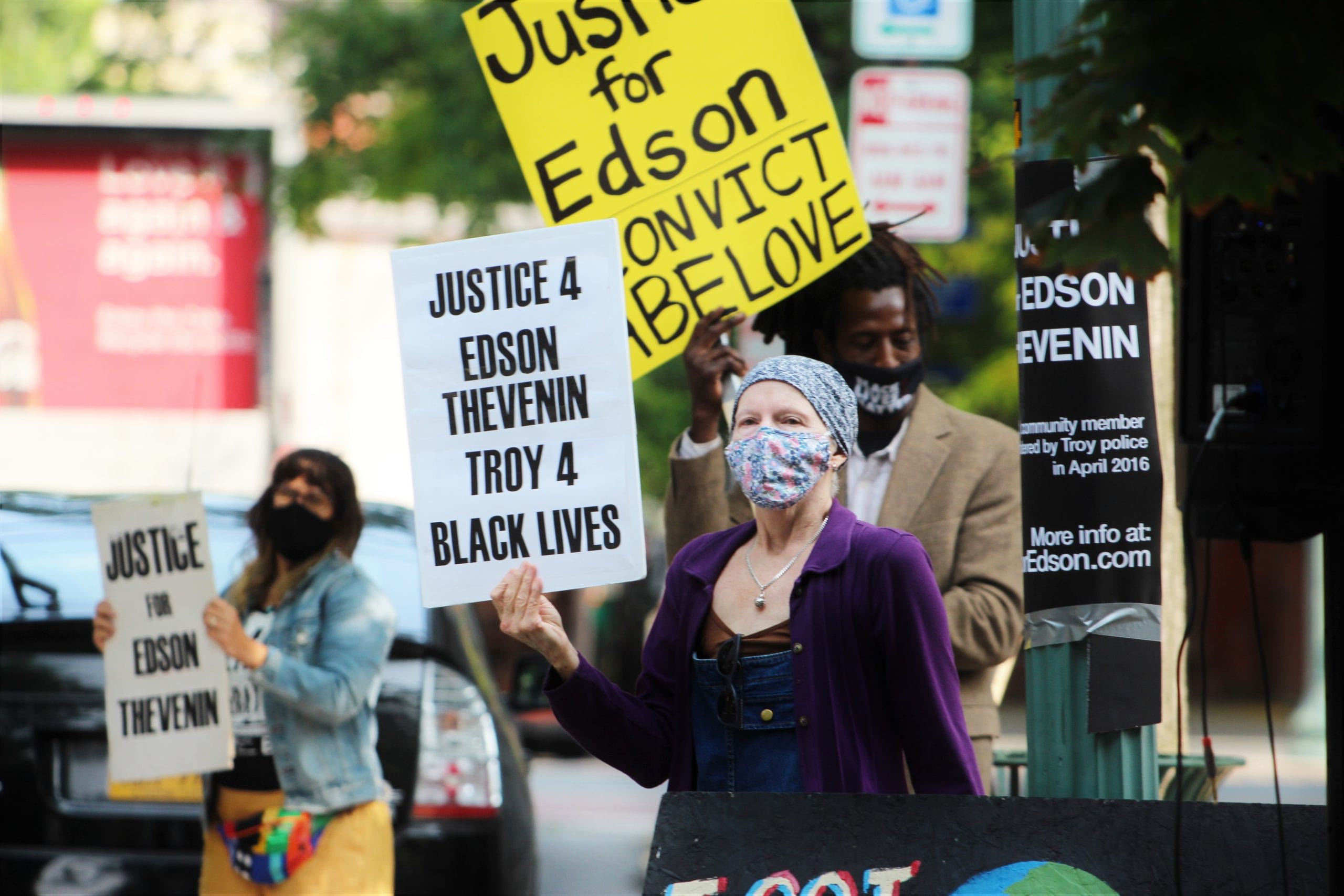 GALLERY: Protesters await Joe Abelove verdict in perjury, cover-up case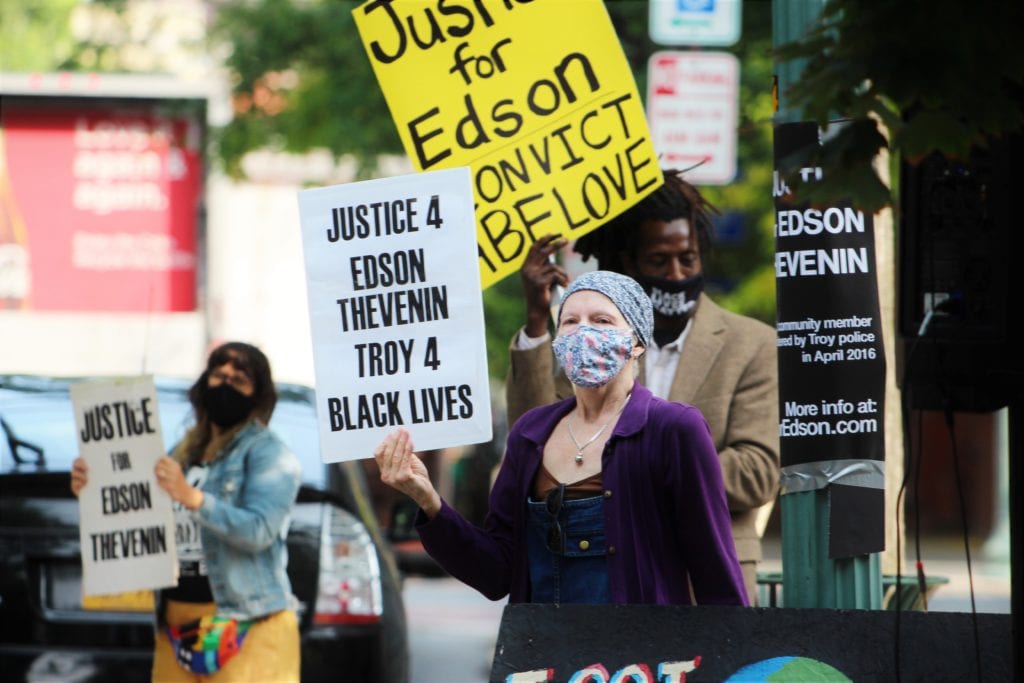 This article originally appeared on Them+Us Media
Vehicles honked at a cluster of protesters, waiting for outside Rensselaer County Courthouse for word on the fate of a former District Attorney accused of lying and covering up evidence in the investigation of an infamous police shooting investigation in Troy.
Abelove has been charged with official misconduct and perjury. The ex-official allegedly obstructed then-Attorney General Eric Schneiderman's probe into Sgt. Randall French's killing of Edson Thevenin in 2016.
Wednesday marked the third day of Abelove's trial. The case will be decided by a bench trial.
"This is a crossroads," said Messiah Cooper, an activist with Troy 4 Black Lives, about the possibility of a guilty verdict against Abelove.
Troy 4 Black Lives was formed as Justice for Dahmeek in 2017 in response to the police shooting and arrest of Dahmeek McDonald. The group rebranded in June as the Black Lives Matter movement surged in Troy and across the nation.
McDonald and Thevenin's wife, respectively, have pending civil litigation against the City of Troy.
Luz Benbow, a leading organizer for Troy 4 Black Lives, maintained that a guilty verdict would be a turning point in Rensselaer County's criminal justice history. She's hesitant that Abelove will be convicted on any count given the court's reported lenience toward law enforcement officials in year's past.
Abelove has been running a private law practice in Colonie since he lost re-election to Mary Pat Donnelly in 2016. Should Abelove be convicted of a felony perjury charge, he would be debarred.
French died of COVID-19 in April.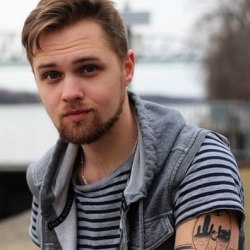 Latest posts by Tyler A. McNeil
(see all)