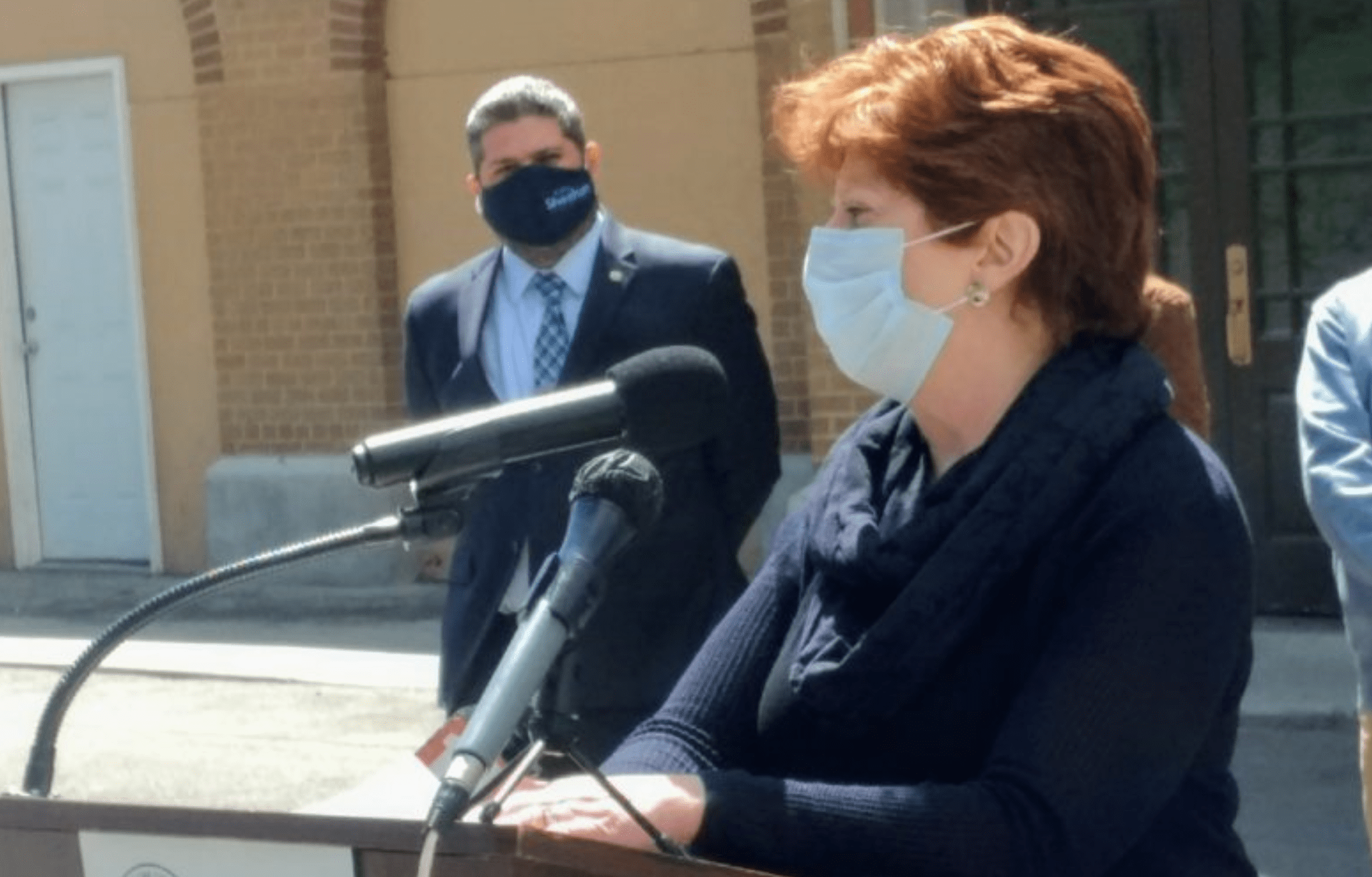 Lawmaker wore 'Kathy Sheehan' mask during non-campaign event with mayor
It doesn't directly mention that she is running for re-election.
That's how Albany County Legislator Matthew Peter (D-5) put it at an official function last week in defense of a bold fashion choice. Peter, who represents part of Midtown Albany, donned a face mask with Mayor Kathy Sheehan's re-election campaign branding at a city news briefing.
The mask design read "Kathy Sheehan Mayor of Albany" — a bold, white lettered, indigo-like design planted on much of the incumbent's promotional materials for her third-term bid.
"It just says that she's the mayor," Peter said. "I don't consider it a campaign one simply because it says that she's the mayor."
"Yeah, that's the campaign one, but she is the mayor," Peter added.
Relentless Awareness made clear in a media advisory that the City of Albany was directly involved in the Washington Park event. A handful of elected officials attended the announcement of Park Playhouse's reopening, including Assemblymember John McDonald (D-108) and Councilmember Richard Conti (D-6).
Peter, who also serves as a member of the playhouse board of directors, stood out as the only elected official at the event with political campaign gear.
Such a look could lie in an ethical gray area, explained Albany County Democratic Board of Elections Commissioner Kathy Donovan. "I don't think there's any law against that, but depending on the situation, he maybe should not have worn it in his capacity as a representative there."
Peter perceived his covering to symbolize the "mascot of the mayor" rather than a display of political support. In a private capacity, he avowedly owns a number of masks exclusive to campaign politics.
Explaining his intentions, he likened sporting the Sheehan brand to sporting the brand of a local fundraising affiliate.
"I have a United Way one," Peter said. "I don't think I'm campaigning for the United Way."
Peter last ran unopposed. The Democrat was appointed to the county legislature in 2019 after serving three years as executive director of the Albany Parking Authority.
He has maintained a warm public relationship with City Hall for nearly a decade. The now 35-year-old quit the state Senate in 2013 to run Sheehan's campaign and subsequently served as her chief of staff. Peter petitioned alongside the mayor for Albany Democrats in February.
Sheehan's campaign did not return a request for comment at press time.
Mayoral primary challenger Valarie Faust called Peter's face mask disrespectful towards the theatre company. The Democratic candidate considers the incident symptomatic of chronic chumminess.
"There is an ongoing pattern with the current mayor and her circle to mix politics with taxpayer business," Faust said. "A Faust Administration will ensure that taxpayer money isn't used for political purposes."
Rev. Faust of Living Word Tabernacle has a name recognition problem, fewer well-known politicos on her side, and two unsuccessful campaigns for the position under her belt. Her campaign is banking on so-called Sheehan voter fatigue and fewer ballot options to secure a winning coalition.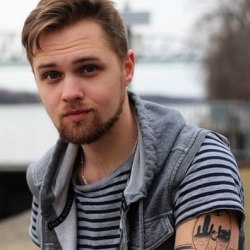 Latest posts by Tyler A. McNeil
(see all)