Meet Trojan Womyn Productions
June 29, 2020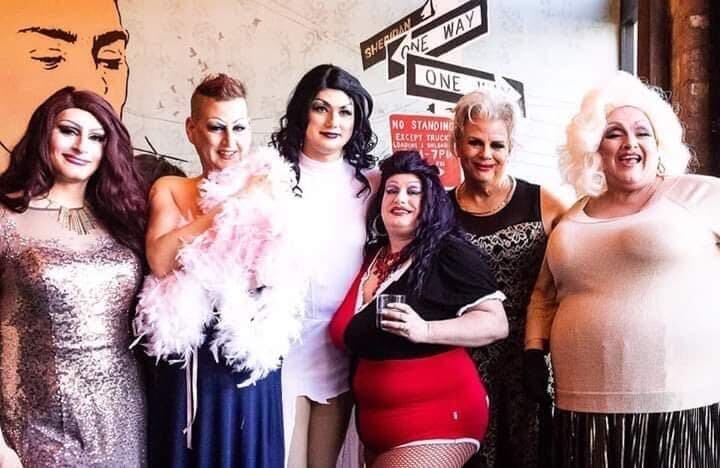 This article originally appeared on Them+Us Media
Pride month in the Capital Region might be winding down, but for Trojan Womyn Productions (TWP), a Troy-based events and production company that focuses on fostering inclusive spaces for LGBTQ people and promoting fair pay for drag and burlesque performers, June is just another month in the organization's year of nonstop advocacy.
Marisa Ledesma-Henry of Troy and Susan Preiss of Cohoes serve as the co-producing artistic directors of TWP. In their capacities as directors, the two handle technical responsibilities for the company, including determining the different types of shows to perform, where the shows will be held, casting the show and, finally, the two women add jokingly, making sure everyone shows up to perform.
Though the group is tight-knit, TWP is a relatively young organization. Formed in 2018, Ledesma-Henry, who said when interviewed that she had been watching the drag and burlesque for some time, forged friendships through it, including that of Preiss.
The two began to notice various patterns that were rife within the scene. Performers would invest their entire lives into their art, only to face judgement and criticism from within as well as outside their own ranks. They also faced unpredictable and very often low wages, with take home pay completely dependent on show attendance, venue, and the amount of tips gathered.
"Sometimes, they were walking out of the bar with $4," Ledesma-Henry said.
So, she said, herself and a few others opted to take the nonexistent standards of the drag show world into their own hands and start their own production company. Volunteers came together to start the company — and there's one in particular who deserves special mention: Chardonnay LeTease. Without her talent, charisma, and kindness, the company never would have gotten off the ground in the first place, say Ledesma-Henry and Preiss.
LeTease passed away in 2019, but her presence still looms large over the group.
Ledesma-Henry, Preiss, and two performers and members of the group who were also interviewed, Daniella Diamonte, of Albany, and Acrylic Facade, of Clifton Park, said LeTease's message of love reveals itself in every show the company performs.
"Without her, none of us would have met each other," Acrylic said.
TWP started with small shows at Troy Kitchen. The group then began to pick up shows at Mexican restaurant Ama Cocina and, before the COVID-19 pandemic hit, were holding a wide variety of shows.
TWP's strength, Acrylic said, lies in the group's ability to be flexible work with many different artists, all with their own unique routine. Working with TWP, drag queens from all over the Capital Region, who might be unable to book a large venue, club or restaurant alone as a solo artist, are able to participate in shows through the production company that often boast large casts and different themes, from family-friend brunch shows to more risque shows at bars.
Recently, prior to the pandemic, TWP hosted a Broadway-themed drag show, drag queen trivia events, and bingo. Tickets for shows generally cost $10.
"We really have the ability to show off our flexibility as a company," Acrylic said.
"We really try and create that opportunity for artists to be what they want," Daniella added.
The second major perk that TWP offers to its members and performers is the guarantee of payment for a show, as opposed to the traditional method of drag queens performing their shows for tips, constantly at risk of going home empty-handed after a show. The ticket rates are voted on by founding members prior to the show itself, and each performer takes home an equal cut.
"The mission of TWP is to provide a fair and inclusive working environment for drag performers in the Capital Region," said performer Anita Dickinson. "This is important because most places will not pay you if the show is during the weekday. Drag, like many other art forms, is expensive and most of the people who do it are not particularly well-off and need the financial help when they can get it. TWP works hard to ensure we get a base pay on top of our tips and they make sure we are inclusive artistically as well."
However, underneath the glamor and drama of the shows performed by TWP there is a deeper mission that leads to its members working together off the stage after the curtains close: fighting to raise LGBTQ awareness in the Capital Region and fostering as many safe and inclusive spaces as possible.
"A lot of what we do is to amplify the voice of marginalized communities," Acrylic said.
Much of that work involves partnering with community groups that serve any number of needs, from homelessness prevention to domestic violence mitigation. Most recently, TWP partnered with Unity House Domestic Violence Services in Troy and Planned Parenthood to host a virtual Pride Trivia event, which raised nearly $75.
Other amounts raised from prior fundraising events were not immediately available, but Ledesma-Henry noted the group often fundraised for those in their group who needed help as well, such as raising money for care costs for LeTease's pets after her death.
"We do a lot of fundraising. It's not for attention. It's because it's needed in the community. We're not looking for anything back but peace and happiness for everybody," Acrylic added.
Being out in their respective communities fighting for causes that affect the lives of thousands in the area gives the drag scene and the local LGBTQ movement a chance to grow itself into a more substantial, more diverse coalition of activists, the group said.
In general, Daniella, explained, the American public is influenced and informed by popular culture, including hit television shows like "RuPaul's Drag Race."
While such media does have its value in putting LGBTQ issues on the mainstream public radar, that doesn't necessarily translate into local acceptance, said the performers. In the immediate area, Daniella said, Albany has made some strides in creating safe spaces for those in the LGBTQ community, like the social services center In Our Own Voices located on Lark Street, but neighboring cities like Troy have much more work to do.
Each time TWP brings a show to a local bar or venue, into a city where such a performance may never have happened before, she said, it's a step forward. However, she added, there is no finish line when it comes to raising awareness.
"If you feel like you've hit it, that's where you're going to find opposition," she said. "You just gotta keep on growing. That's what we should be doing as people anyways."
While TWP has done what it can to stay on track with its mission, the pandemic has made it hard to perform in public.
Aside from the missed opportunities to attend and hold fundraisers, not being able to perform in shows together has taken its toll on the members of TWP.
"It's where we go and we see each other," Daniella said. "The fact that we haven't been able to do that has impacted a lot of us."
Preiss said that TWP is, like any other entity affected by the pandemic, attempting to reimagine how it provides its services to the community.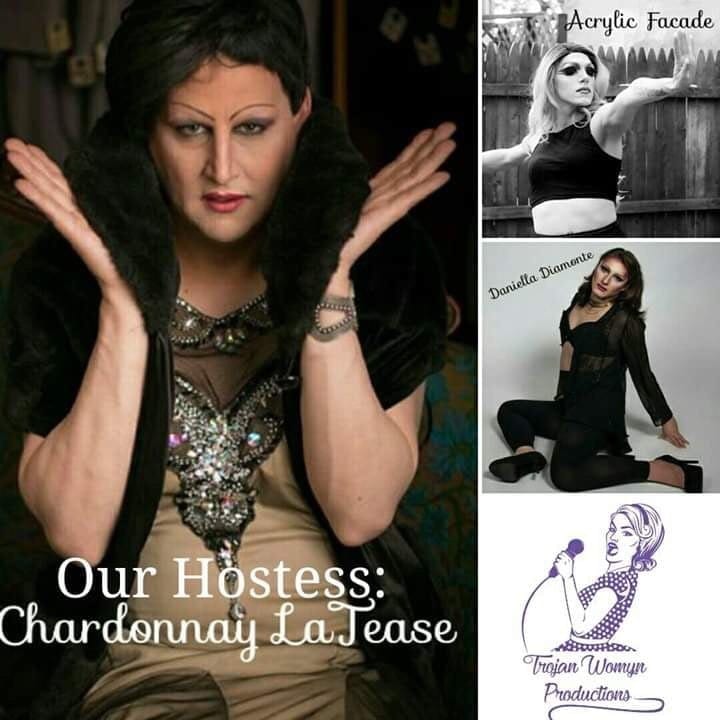 The group, she said, is already communicating with its regular venues to find new ways to perform, like doing outdoor shows or shows where audience members are seated with significant space in between them. Broadcasting shows digitally is another option the group is looking into.
Priess didn't have a specific answer as to what TWP's immediate future would look like going forward considering current events, but declared that nothing could diminish the group's dedication to providing a safe and equal space for those who need it.
"You can't change everybody, but if you can bring a little bit of awareness to that one guy who never thought he would go to a drag show, that's like, everything," she said.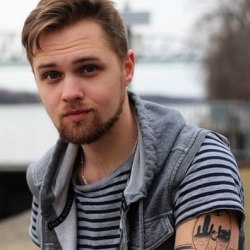 Latest posts by Tyler A. McNeil
(see all)