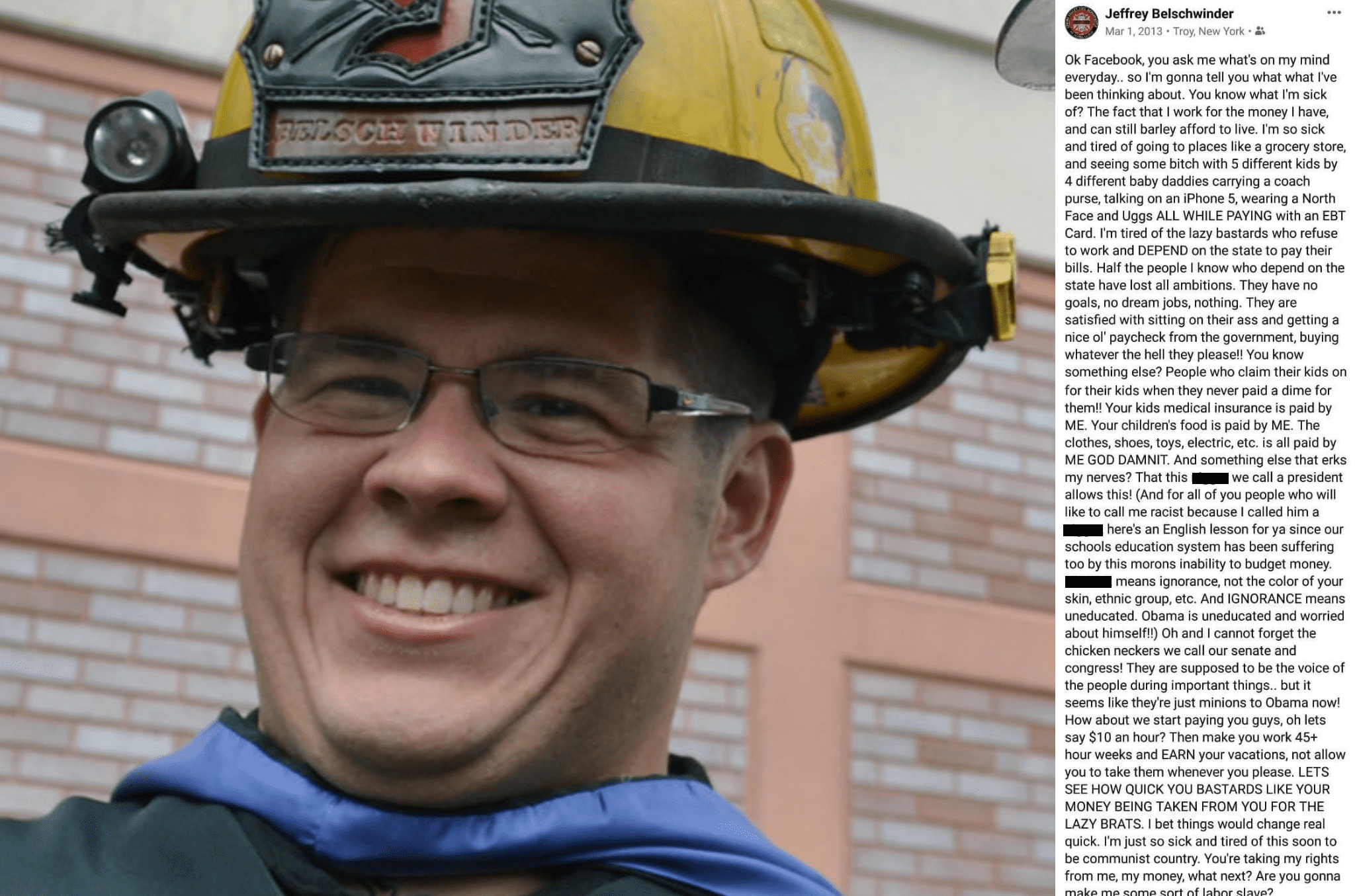 Troy photog's hateful 2013 remarks resurface on social media
WARNING: This story contains the uncensored use of a racial slur. 
Sidewinder Photography owner Jeffrey Belschwinder in 2013 allegedly called former President Barack Obama a racial slur during a rant on welfare abuse. 
Belschwinder at the time was operating a first responder-focused Troy photography business, which gained a massive following by the latter half of the 2010s. The self-described journalist ran an unsuccessful GOP bid for Troy City Council in 2017. 
Far back, the incendiary tirade was only accessible to Facebook friends. A screenshot of the post was shared Thursday by left-wing activists.  
In the since-deleted original post, Belschwinder attacked extravagant-living female EBT cardholders with multiple children from "4 different baby daddies." He claimed most welfare recipients in his orbit lacked ambition.
"You know something else? People who claim their kids on for their kids when they never paid a dime for them!!" Belschwinder said. "Your [kid's] medical insurance is paid by ME. Your children's food is paid by ME. The clothes, shoes, toys, electric, etc. is all paid by ME GOD DAMNIT (sic)."
"And something else that [irks] my nerves? That this nigger we call a president allows this!" he continued. "(And for all of you people who will like to call me racist because I called him a nigger, here's an English lesson for ya since our [school's] education system has been suffering too by this morons inability to budget money. NIGGER means ignorance, not the color of your skin, ethnic group, etc. And IGNORANCE means uneducated. Obama is uneducated and worried about himself!!)" 
Belschwinder anticipated that the United States would soon be a Communist country. He floated Congressional pay cuts to spring elected representatives against the "LAZY BRATS." 
"You're taking my rights from me, my money, (sic) what next?" he said. "Are you gonna make me some sort of labor slave?"
The full post is here: https://www.facebook.com/photo?fbid=10104285042941635&set=a.548489271185
It's unclear if Belschwinder's views have changed. Since then, he has been a frequent cheerleader of law enforcement and critic of the Black Lives Matter movement (he did credit organizers back in June for maintaining a peaceful protest). On Islam, he's mostly aligned it with religious extremism; Belschwinder once responded to New York City schools recognizing two Muslim holidays: "What the fuck (sic) how about 9/11!!!"
Critics of the now-33-year-old have questioned the ethics of Sidewinder Photography's no-holds-barred crime coverage in low-income neighborhoods. Belschwinder originally started the business in 2007 as a way of sharing emergency scene photos with first responders.
He occasionally blended in law and order commentary within his reports. The photographer notoriously snapped photos of arrestees being cuffed outside their apartments.
Belschwinder during the summer told followers that he was going to inch back from the business because it wasn't lucrative and he was losing sleep. While his employment status is currently unclear, he was recently a campus safety specialist for fire alarm systems with the University at Albany.
Belschwinder launched an online fundraiser for Sidewinder Photography in March. He raised $1,214.
Sidewinder Photography had more than 45,000 likes before disappearing from public sight sometime between Thursday and Friday. The South Troy resident recently changed his personal Facebook account name to "Richard Hank." 
So far, Belschwinder has been mum on the business' status as well as the public outrage over his past remarks. He didn't immediately respond to a request for comment.
Albany Proper reached out to CBS6, NewsChannel13, and NEWS10 regarding their future relationship with Belschwinder.
All three outlets have used his past work. Neither station has immediately responded to a request for comment.
Activists Emily Kief and Dara Cuda shared the screengrab on Facebook, intending to publicize Belschwinder's offensive remarks. Others planned to share the image on every new post from Sidewinder Photography until he shut down the page.
In all capital letters, Kief noted that Belschwinder's business was canceled, a phenomenon criticized in mostly right-wing circles as a threat to free speech and open dialogue. 
Convinced the release of his past remarks had an impact, some activists have declared victory over the disappearance of Sidewinder Photography on social media.
"If you're racist (sic) you won't be able to hide anymore," wrote Jose Bonilla, a Troy resident.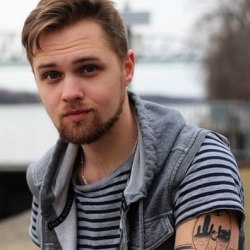 Latest posts by Tyler A. McNeil
(see all)