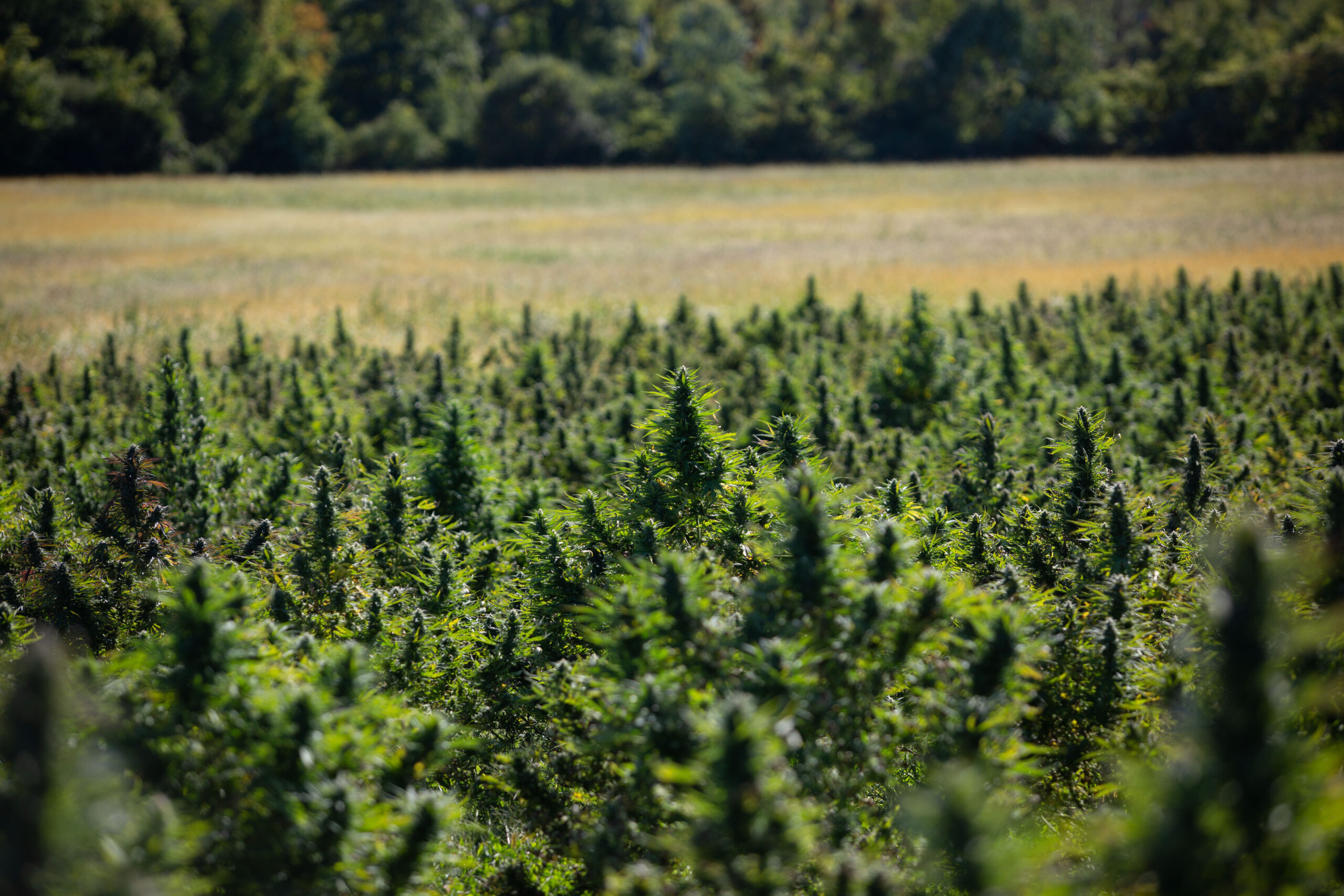 New York's complicated start to cannabis equity
Equity in New York's legal cannabis industry was off to a bad start after the roll out of cultivation licenses earlier this year.
That's according to the Cannabis Social Equity Coalition, who claims the state is ignoring their recommendations to invest in the Black and Brown farmers highlighted by the legislation. Hemp growers, who according to the coalition are 97% white, were instead given first dibs at cultivation licenses.
Near Albany, one of those cultivators is connected to an heir of the Rockefeller fortune.
Abigail Rockefeller, the niece of former New York Governor Nelson Rockefeller, is a co-founder and investor in Hudson Hemp, which has grown legal hemp on her Columbia County farm since 2017. They were among the first adult-use cannabis licenses awarded by the New York State Office of Cannabis Management.
The Rockefeller name is no stranger to New York marijuana enthusiasts – as governor, Abigail Rockefeller's uncle declared a war on the drug. The 'Rockefeller drug laws', as they became known, punished and imprisoned a generation of primarily Black and Brown residents for minor drug offenses – including the use, possession, and sale of marijuana. According to the Vera Institute, "these new laws contributed to dramatic increases in state prison populations and fueled the racial disparity that has come to characterize the U.S. criminal justice system."
Many of Nelson Rockefeller's policies, and the ensuing convictions, are now being targeted in an effort to redress social inequity and generational harm. New York's Seeding Opportunity Initiative was launched to better position individuals with prior cannabis convictions to profit off legalized cannabis.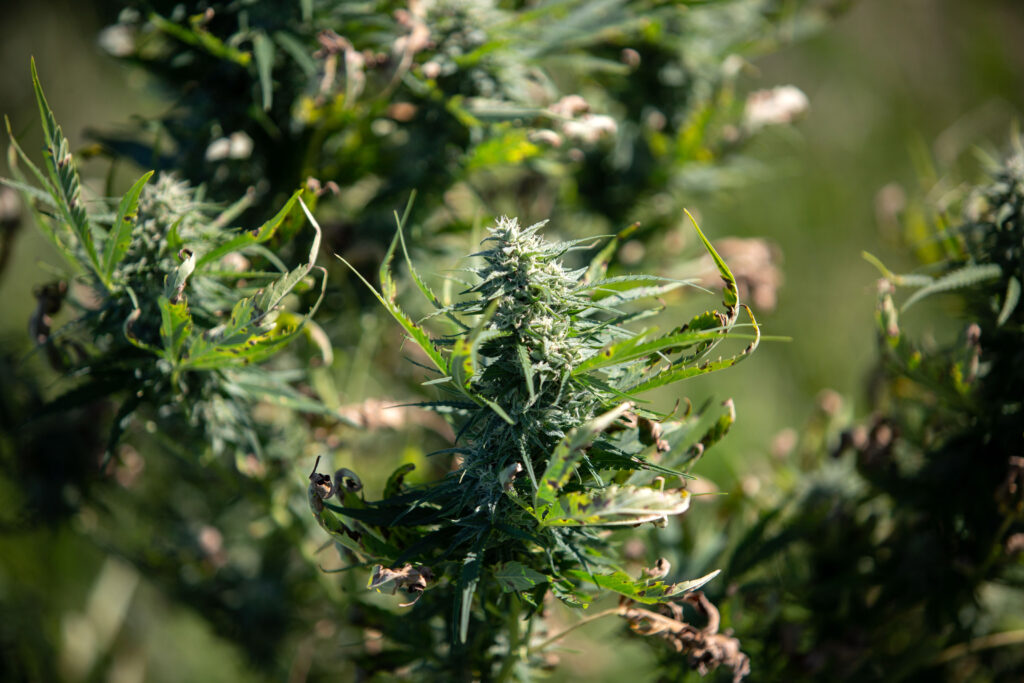 Advocates now say back-door licenses went against promises made by New York to prioritize marginalized communities and minority-owned businesses after the passage of the New York Marijuana Regulation & Taxation Act. The state maintains that existing hemp farmers, like Hudson Hemp, were given priority to early-entry licenses into the growing business in hopes it would speed up the implementation of marijuana sales.
Tasked with overseeing the distribution of cannabis licenses is the New York State Office of Cannabis Management, which boasts a mission of "promoting diversity and inclusion in the cannabis industry."
"We're writing a new playbook for what an equitable launch of a cannabis industry looks like and hope future states follow our lead," Tremaine Wright, the chair of the New York Cannabis Control Board, told CBS6.
Dr. Reginald Fluellen, a senior consultant with the Cannabis Social Equity Coalition, disagrees. He sees the Rockefeller farm as an example of the state failing to meet diversity promises included in the legislation. He was shocked to see them among the first to benefit.
"I was shocked by the way in which these licenses fell into the hands of people who don't come close to being characterized as distressed farmers or farmers that were adversely affected," he told Albany Proper.
Cultivation is one of the nine license categories the coalition is targeting for social equity. He said he supports Governor Hochul's administration but says "conversations have not produced the kind of results we hoped it would."
Advocates are now waiting to see how social equity is prioritized when New York is expected to announce the first round of Conditional Adult Use Retail Dispensary licenses in the coming weeks. 903 businesses that fit the category applied for a pool of 100 licenses reserved for individuals, or their family members, that have previous marijuana-related convictions.
As for the Rockefeller's, Abby's life has mostly strayed from the politics and social status of her oil-magnate relatives and instead focused on fighting for social and environmental issues. Hudson Hemp sits on 2,500 acres and is operated by the Dobson family, who also own a regenerative agricultural testing center on the same land. A feature in Town & Country Magazine highlighted the lengthy environmental agriculture business relationship between Rockefeller and Dobson.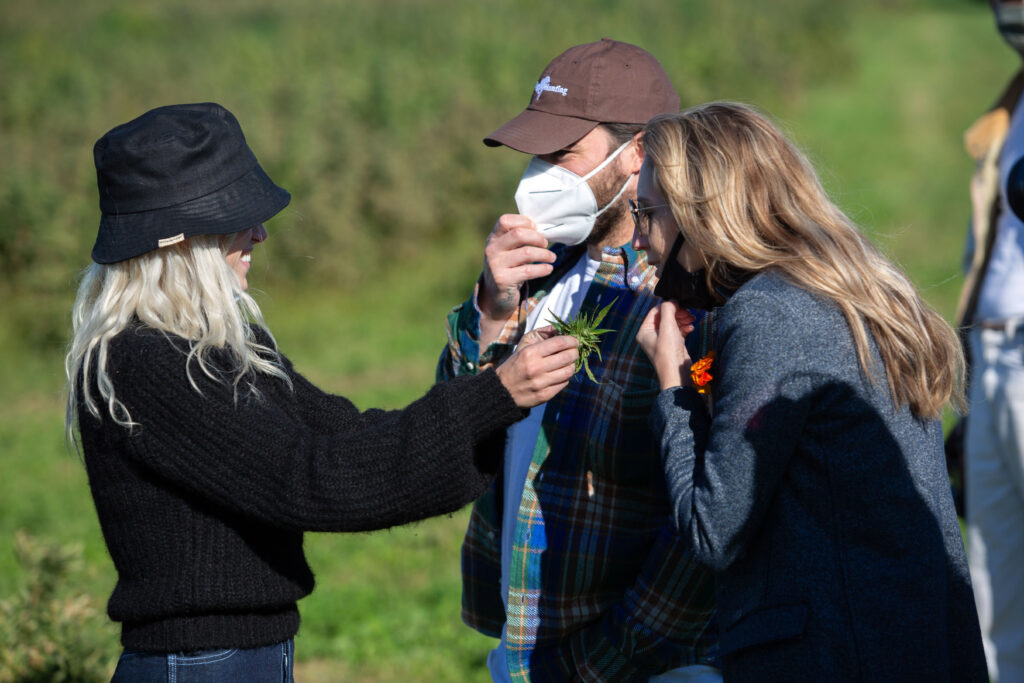 Like many hemp farmers, Hudson Hemp was already deep into the growing business when the cannabis laws changed. Ben Dobson told the Albany Business Review that they spent $5 million to launch their initial hemp business. They then sought $10 million more to transition to adult-use cannabis. According to an article in Business Insider, Hudson Hemp transitioned into a full-time cannabis-growing operation as of last season.
All together, the market indicates it may take millions of dollars to enter the lucrative cannabis growing business – a risky investment if New York follows other legalized states that found themselves with an over-saturated market. The state has set aside a $200 million private-public fund to assist social equity businesses.
But Fluellen and the Cannabis Social Equity Coalition want to see more funds going towards education, training, and capacity support for individuals and communities most impacted by past drug laws. The coalition has a renewed sense of urgency now that big players with large pockets have entered the market. Fluellen also points to legal cannabis program failures in Michigan and Illinois as reasons to prioritize equity in New York.
"We are now appealing directly to the governor to intervene and instruct appointed officials to do a course correction to her flagship program and get back on track to being a model to the rest of the country to redress the harm done to those adversely affected," he said.
Fluellen says if New York can develop a social equity program that actually works, it can be used as a model to help pass stalled federal legislation to legalize cannabis across the nation.
"New York is in a unique position to provide that example," he said.
The City of Albany is now asking the community to weigh in on how it will spend sales tax revenue once legal cannabis sales are expected to begin next year.
The first of a series of meetings is being held in person on November 9th from 6-7:30pm at the Albany Public Library Washington Avenue Branch (161 Washington Ave). Virtual meetings will follow on November 29th and December 13th. Public comments can be submitted through this form.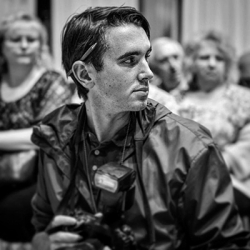 Latest posts by Patrick Dodson
(see all)