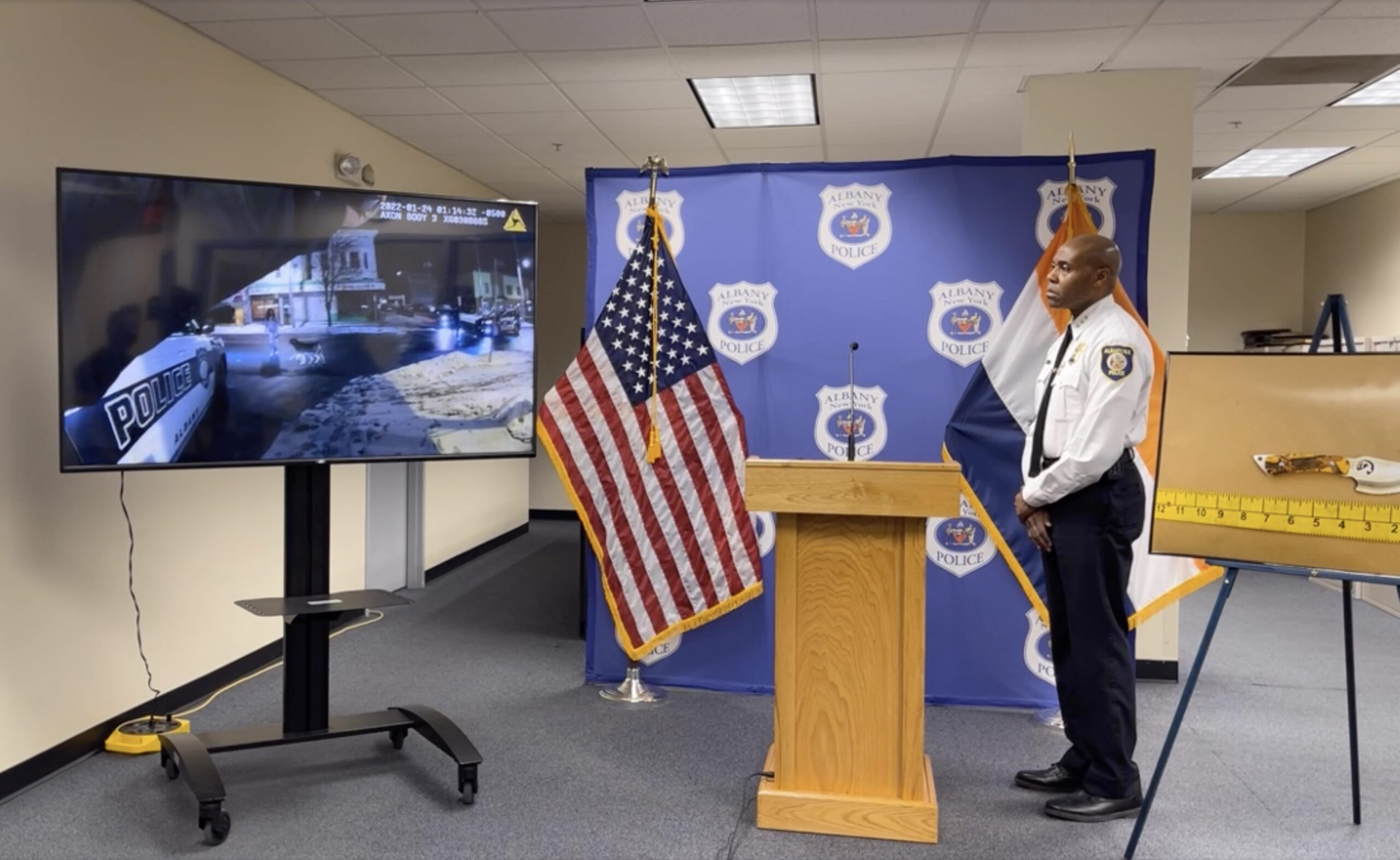 Police release video from shooting of Albany man
Footage released by the Albany Police Department shows an officer draw a gun seconds after first stopping a reportedly mentally ill man they later shot on New Scotland Avenue.
For much of the start of the footage, officers are seen having trouble navigating street names surrounding a police call for an alleged armed home invasion that occurred in the early hours of January 24th. During the press conference where the footage was played, Albany Police Chief Eric Hawkins still would not say if the two incidents were directly related, but said he anticipates criminal charges against the man shot for his role in the shooting.
In the video shown, officers pull into a small parking lot on New Scotland Avenue and notice a man who has now been identified as Jordan Young, a 32-year-old resident of the home where the alleged invasion took place. His family has stated through a spokesperson that he struggles with schizophrenia and bipolar disorder.
The officers then put their police vehicle into park. "How you doing buddy? Where are you going right now?" an officer first says to the man as they exit their vehicle.
"Clearly this wasn't a stop. This was a person that is in the middle of the road with the dog and when they just asked a very benign question the person pulls out a knife," Chief Hawkins said at the press conference. "At that point the dynamics of the encounter change."
You can then see the man squat down next to his dog.
"What is that you got in your hand?" the same officer then asks.
Young appears to respond "a fucking knife" and adds what sounds like something about "fucking crazy." A photo released by the police department shows a knife with an approximately three inch blade.
The officer then radios dispatch and draws his service weapon, to which Young gets up and initially starts walking away with his dog.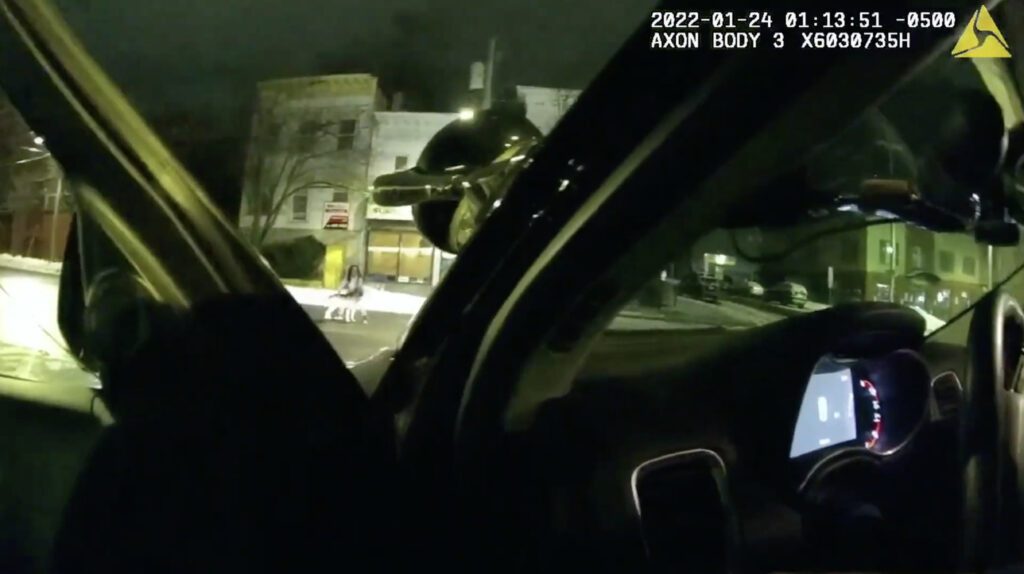 As the officer and his partner repeat commands for him to "put it down" and "drop the knife", Young begins to slowly make his way back towards them. By now two more officers are on scene, a total of four officers yelling commands. Young has let his dog go and it is freely walking around the scene.
Video from the second officer's body cam shows Young then begin to rapidly approach him after he drew his service weapon. Seconds later, he begins to run towards him with the knife. As the officer is retreating, he fires multiple shots. Another officer is directly behind Young, but footage from his camera was not shown. A source with knowledge of the investigation has identified that officer as the one who reported having a Taser on scene. The video cuts off immediately after the three shots were fired. It was not clear on the video when, or if, a Taser was used. Chief Hawkins has again stated that an officer did use one.
In the nearly one minute leading up to Young running towards the officer, the only words spoken by the officers included "drop the knife" or "put it down," which were called out over two dozen times. Nothing else was said to the man during the encounter.
At the press conference, Chief Hawkins again heralded his officer's actions, saying "this clearly shows the deescalation mentality." He said the officer who fired his weapon has been on the job for just 10 months.
When asked if that officer had a Taser, Chief Hawkins said he did not. The current stock of Tasers, which are not issued to every officer, were replaced in August of 2020. He said that was the opportunity to buy more and equip the entire force, but blamed the George Floyd protests and the police reform movement as the reason it did not happen.
"I, as Chief, made a decision to prioritize other things besides adding less-lethal weapons into this department," he said. "So I prioritized additional training for our officers in deescalation techniques."
Receipts obtained from Albany Proper show that APD spent nearly $20,000 on tear gas and rubber bullets during that time period.
The Center for Law and Justice, whose director Alice Green is working with Young's family, put out a statement to call attention to events that preceded Monday's shooting. Green has asked why Young was stopped in the first place.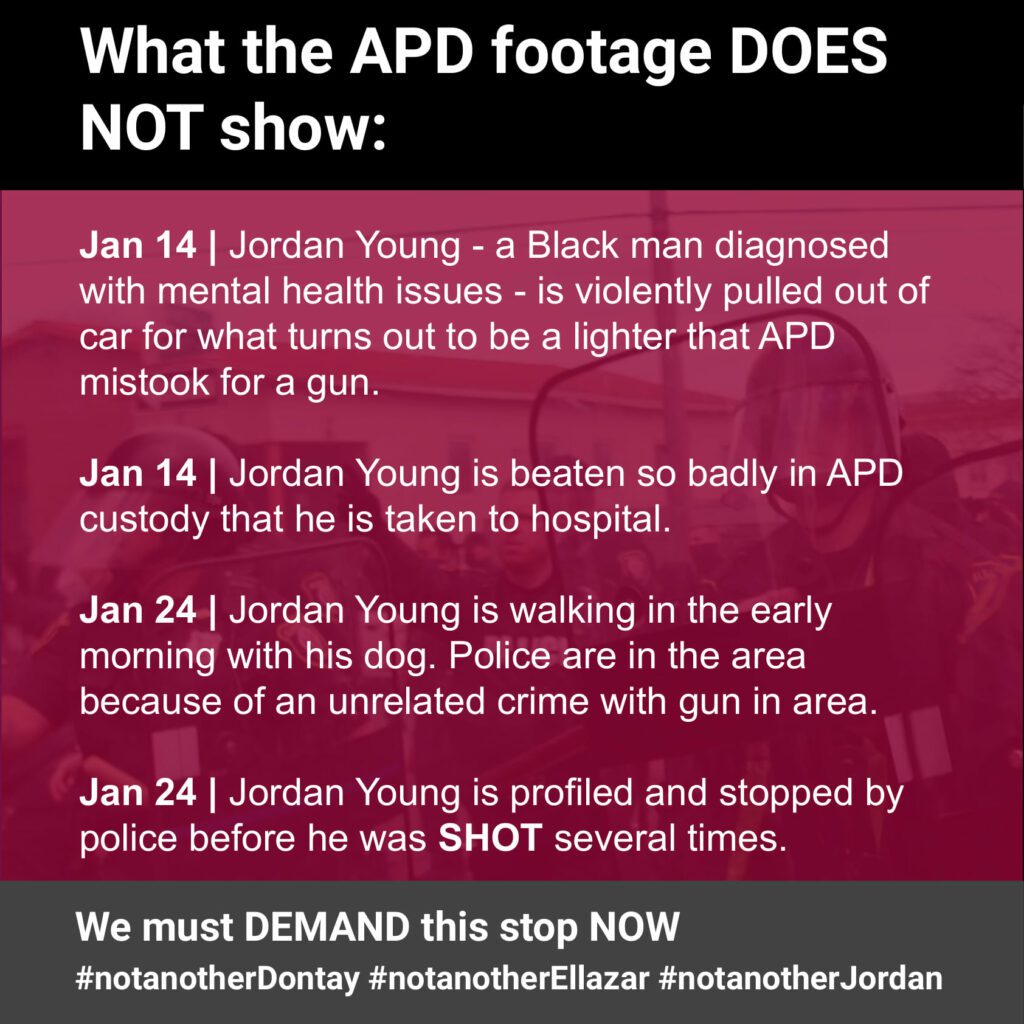 The Community Police Review Board said a decision on whether they will investigate will be made early next week.
Update February 8th: Members of the Albany Community Police Review Board unanimously voted tonight to launch an  investigation into the January 24th police shooting of Jordan Young. It will be the first since the board was granted new independent investigation and subpoena powers with the passing of Prop 7 last year. "There are still a lot of open questions that we as a board need to look into," Nairobi Vives, chair of the CPRB, said during the meeting.
A statement from Mayor Kathy Sheehan, who did not appear at the press conference with Chief Hawkins, echoed his support.
"It is clear from the video the officers had less than 60 seconds to attempt to de-escalate the situation before the individual charged at one of the officers while threatening them with a knife, a deadly weapon," the statement said.
"I've heard that the Albany Police department officers may need more training or they may be deficient in terms of deescalating particularly with individuals who may be under some sort of mental duress," Hawkins said. "That implication is absolutely false." Both Sheehan and Hawkins stated the same statistics to demonstrate Albany Police's handling of mental health calls.
According to them, "APD has responded to nearly 9,000 calls for service involving emotionally disturbed persons since 2019 – many of those calls involving instances where the individual possessed a weapon. In several instances, officers have been injured – sometimes seriously – while utilizing de-escalation tactics gleaned from departmental trainings, and none of these instances resulted in the use of deadly force by a member of APD."
The case of Jordan Young appears to now be the exception.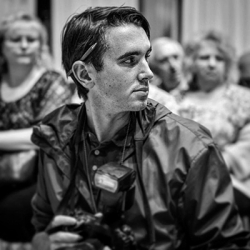 Latest posts by Patrick Dodson
(see all)