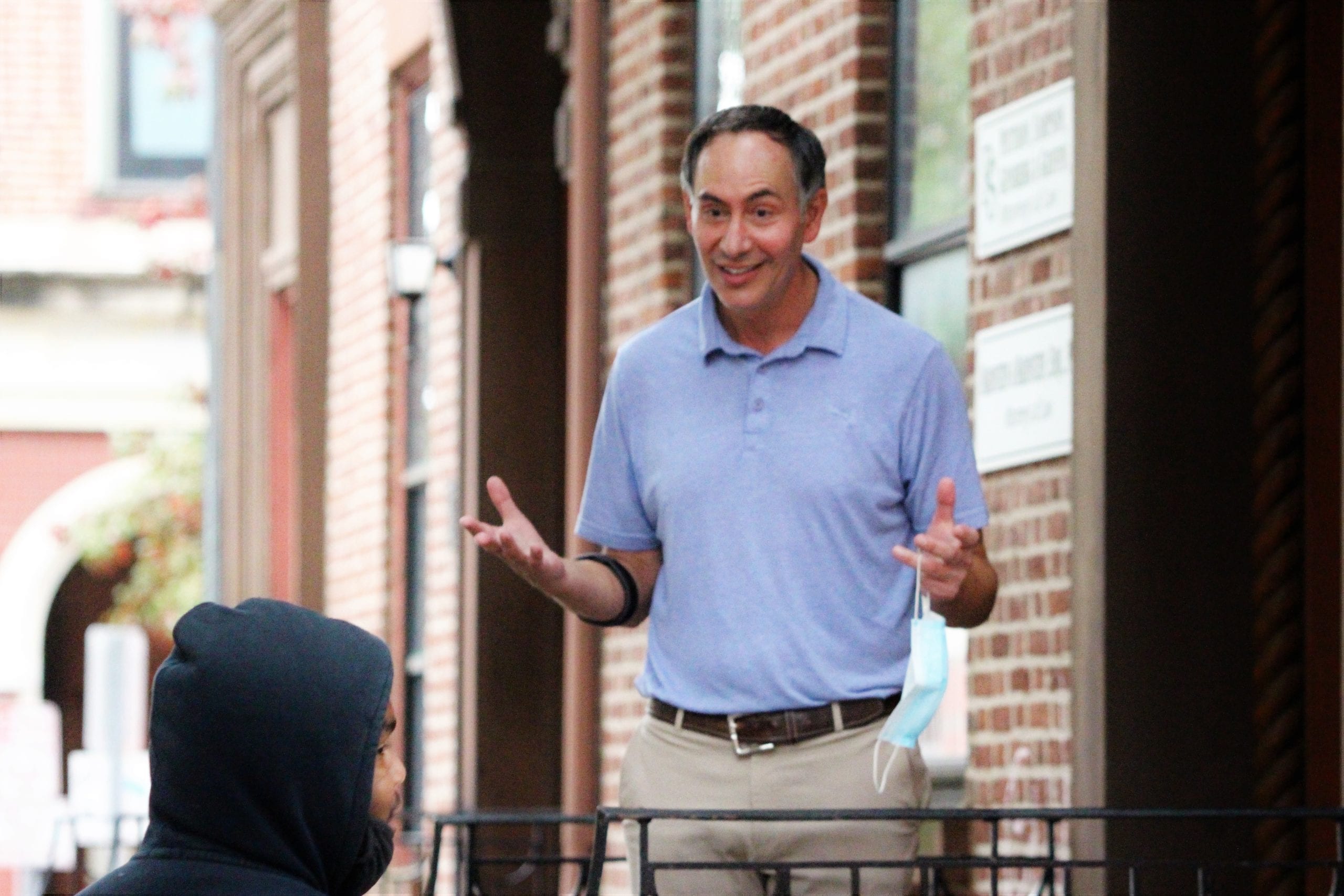 Single mother claims illegal eviction from Troy landlord. Outrage follows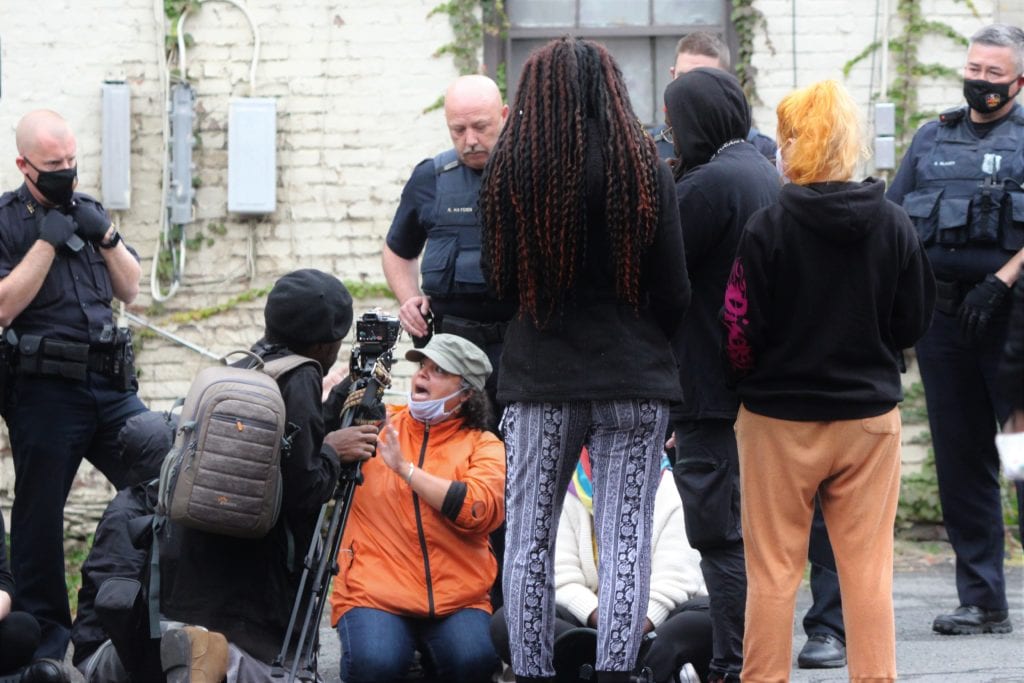 A small group of activists lingers outside the Pattison, Sampson, Ginsberg & Griffin law firm in Troy because 26-year-old Chasity Moran can't get inside her apartment.
It's Oct. 20. Patrol cars hug the intersection of Frear Alley and State Street; a small band of protesters watches police arrest three activists in a line of five sitting defiantly in the firm's parking lot; one protester shouts, "knee on the neck!"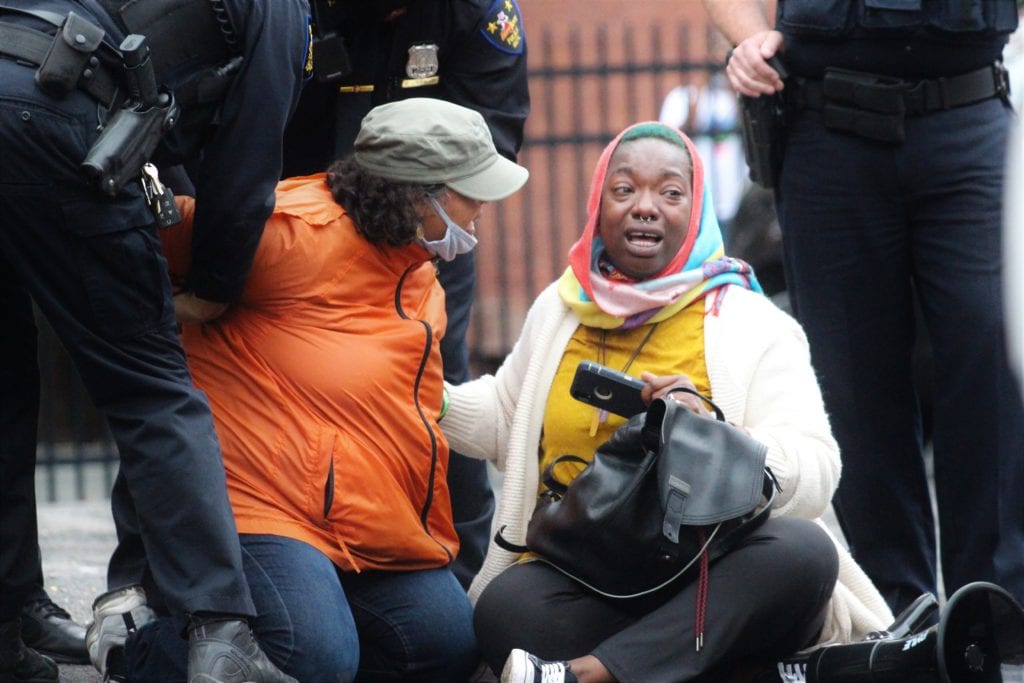 Situational mayhem seems to overshadow the group's initial message: Moran and her 3-year-old son Gabriel Powell were illegally evicted and mistreated by Michael Ginsberg, a senior partner at the firm.
"I don't have a reaction [to] the protest because in the end, my son is the only one who is really suffering and doesn't understand," Moran said. "So I need our voices heard for him."
---
Grand Rehabilitation and Nursing at Barnwell had 143 reported cases of COVID-19 since the pandemic began. Last month, the Valatie facility was fined $22,000 by the New York State Department of Health for "potential to cause more than minimal harm," an inspection report noted.
Moran, a Certified Nursing Assistant at Grand Rehabilitation and Nursing, missed nearly three weeks of work in August following a mandatory staff quarantine in August. It set her back on rent, $1,300 per month.
The Long Island native initially chose to sign the $15,720 lease contract with Ginsberg back in May because of its spaciousness and proximity to downtown services.
Before her financial crisis, Moran said her relationship with the landlord was stable. At the time, Ginsberg's only problem was Moran failing to lock the front door.
"I was actually surprised when all this started," Moran said. "[Ginsberg] completely changed like day and night."
On Sept. 30, Ginsberg filed a civil suit in Troy City Court to obtain $13,000 of the remaining rent. The lease ran from June 1 to May 31.
By that time, Moran had already agreed to leave because the rent was unaffordable, Ginsberg said, in defense of the court action.
Moran's defense counsel Matt Toporowski claimed that Ginsberg initially pressured her into agreeing to leave. He alleged that the landlord threatened to call the police if she didn't leave after catching her with a visitor on Sept. 16 nearby the unit.
"She's 26, this guy's a lawyer, and he owns the building," Toporowski said. "He's got all the power and so she's like, 'I'll leave.'"
Ginsberg disagrees with Toporowski's assessment. The male visitor was "violently screaming" at Moran, Ginsberg said. "This was an attempt to protect her and had nothing to do with her leaving."
Following advice from United Tenants of Albany and the New York Civil Liberties Union, Moran later told Ginsberg she would make partial payments to stay, a coverage requirement under the Center for Disease Control's COVID-19 eviction moratorium.
"I don't know about any meetings she had," Ginsberg told Albany Proper. "She never attempted to make any partial payments."
---
On Oct. 20, Equality for Troy, UTA, and Troy 4 Black Lives organized an impromptu protest outside Ginsberg's office. He was characterized by the small group as a crooked slumlord.
"We are here standing with this tenant , a tenant that was harmed by Michael Ginsberg," Lukee Forbes, a UTA community organizer, said into a megaphone.
Ginsberg believed that the the group was "whipped into a frenzy" based on nothing but rumors. He accused the activists of blocking the entrance and harassing his office over the phone, pushing Ginsberg to shut down the building's switchboard.
Early livestream footage from Equality for Troy shows activist Danny Smith and others saying "come outside" while knocking repeatedly on the front door. A masked Ginsberg appeared to be recording video behind glass panes.
Forbes denied that there was any illegal behavior to police, who showed up in a fleet of patrol cars. Authorities were using "militarized tactics" against them, Forbes later said.
Tensions simmered until protesters moved into the back alley parking lot, encountering a woman who supposedly threatened to run them over. Queena Lana, a Schenectady-based activist, accused the woman of attempting to slap a megaphone out of her hands and mow her down.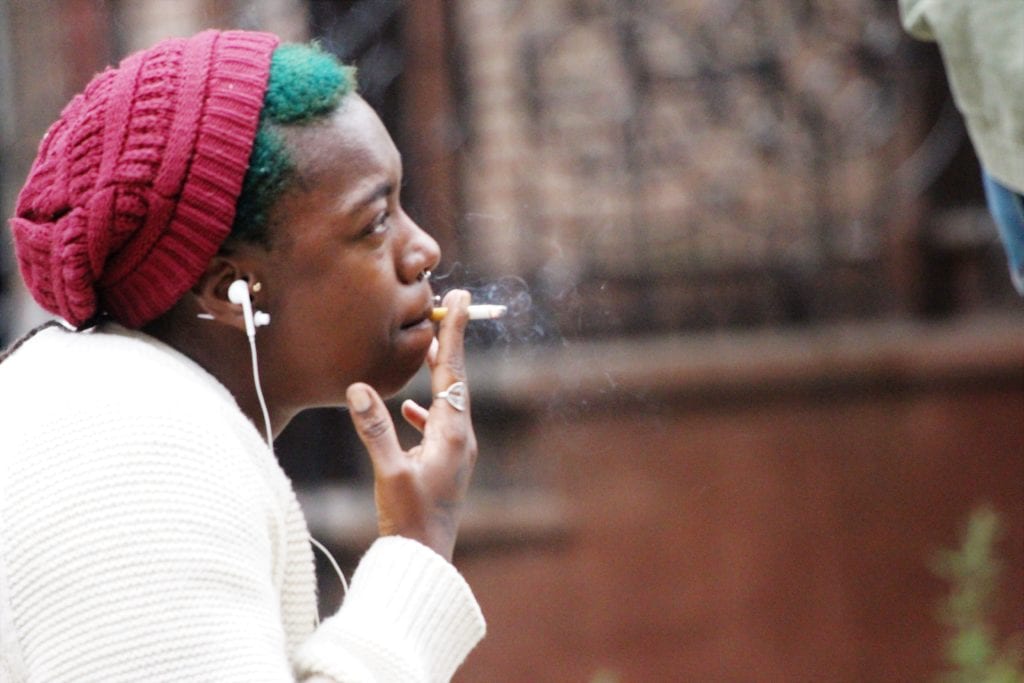 "[The woman] stated her intentions," Lana said in an interview. "She executed her intentions."
Ginsberg, who eventually helped the woman flee protesters, said she swatted at the device in self-defense and avoided using her vehicle as a weapon while protesters blocked alley traffic.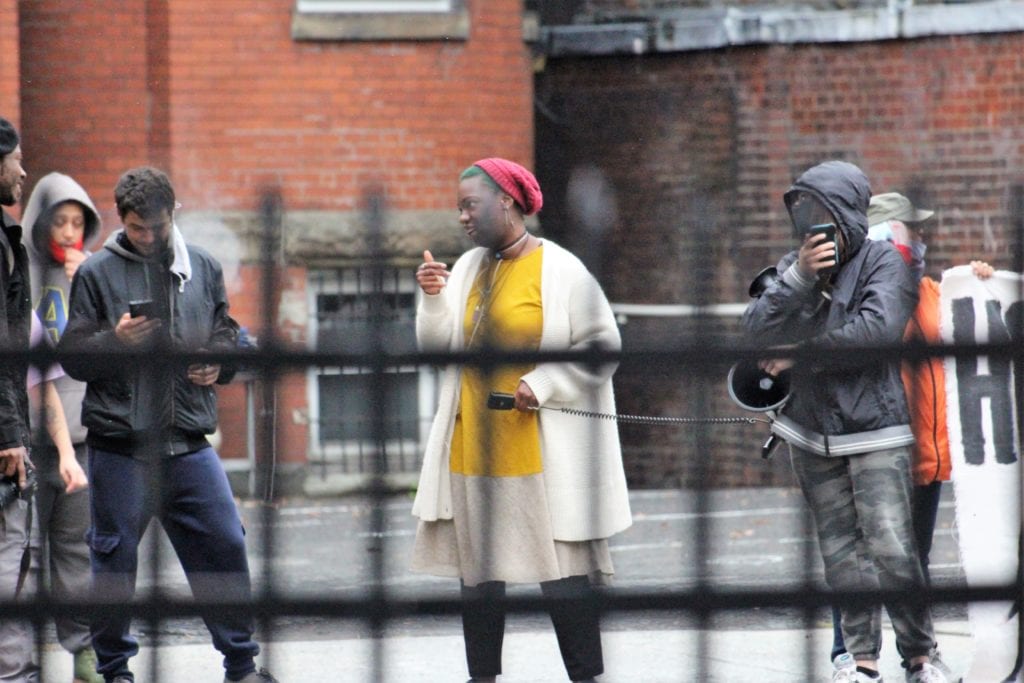 Like they did in the front, protesters continued to demand Ginsberg to "come outside" and speak with them about Moran's situation. He eventually agreed to a "reasonable, rational discussion" with protesters as long as they didn't yell at him.
Troy 4 Black Lives leader Luz Benbow demanded that he allow Moran to access the flat.
"I evicted nobody," Ginsberg said.
"No, no, you did," Benbow responded.
The crowd became fixed on two cars attempting to leave the parking lot. Benbow declared that the "conversation is over."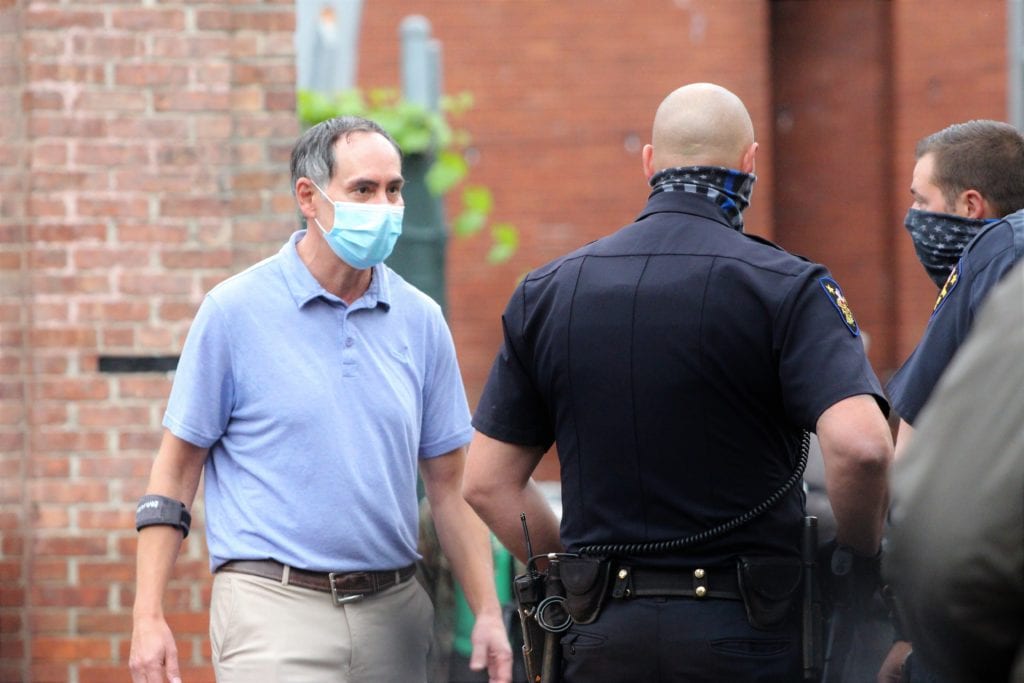 ---
In early October, Toporowski claimed that moving crews were entering Moran's apartment, damaging and displacing items while she was at work.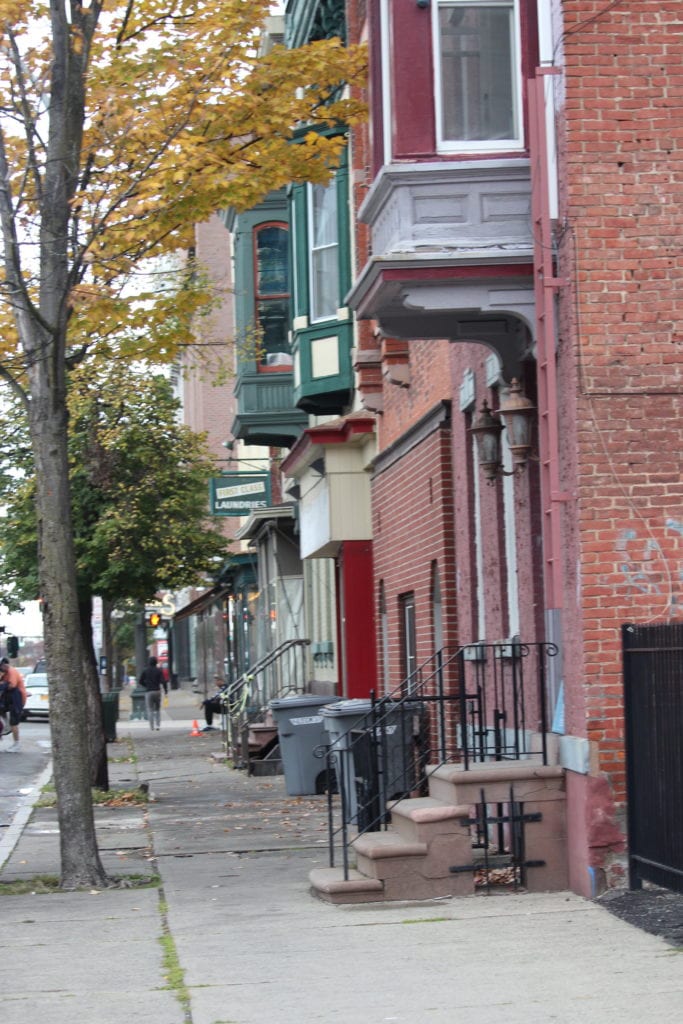 The landlord claimed that Moran had abandoned the apartment for two weeks and left her belongings in disarray. Ginsberg said he found cans of cigarette butts scattered around the apartment although Moran identifies as a non-smoker.
He entered the unit following a tenant complaint to check the heat, which has risen to 85 degrees.
"There's no toys, there's no clothes, there's no edible food," Ginsberg said. There's nothing in the apartment. What is she talking about that she's still living there?"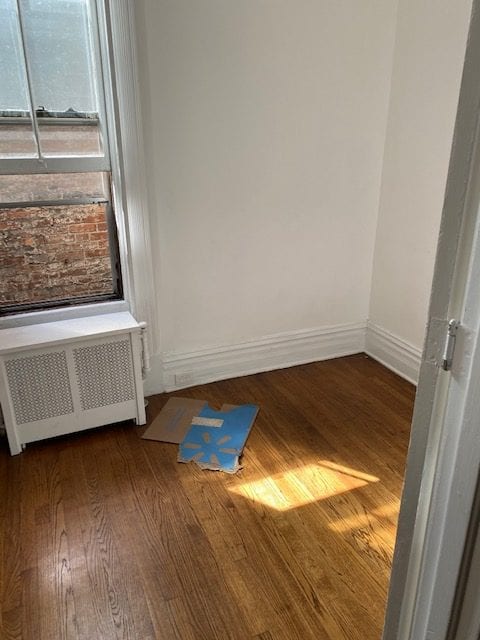 He showed Albany Proper a picture of what appeared to be rotten perishables inside Moran's fridge.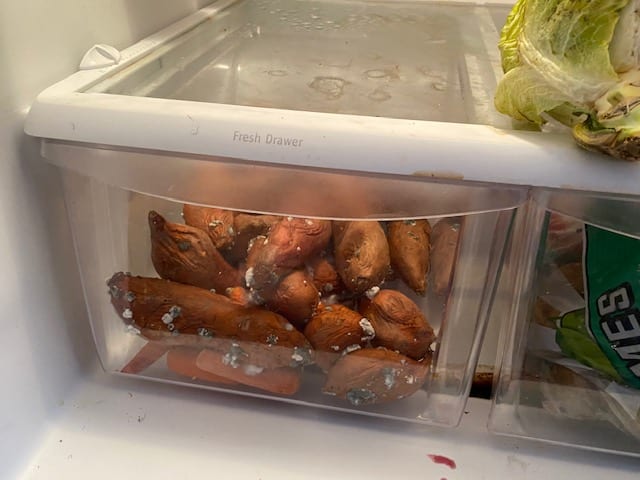 Ginsberg told Moran over text that she abandoned the property. She denied the claim.
By Oct. 11, Moran was locked out of the apartment. At that point, Ginsberg said he was focused on remaking the bedroom for the next tenant.
A UTA attorney told Ginsberg over the phone, "all she wants is her belongings," the landlord recalled. "I don't want them, but she needs to arrange with me when she's going to come and get them because I can't just be at her disposal."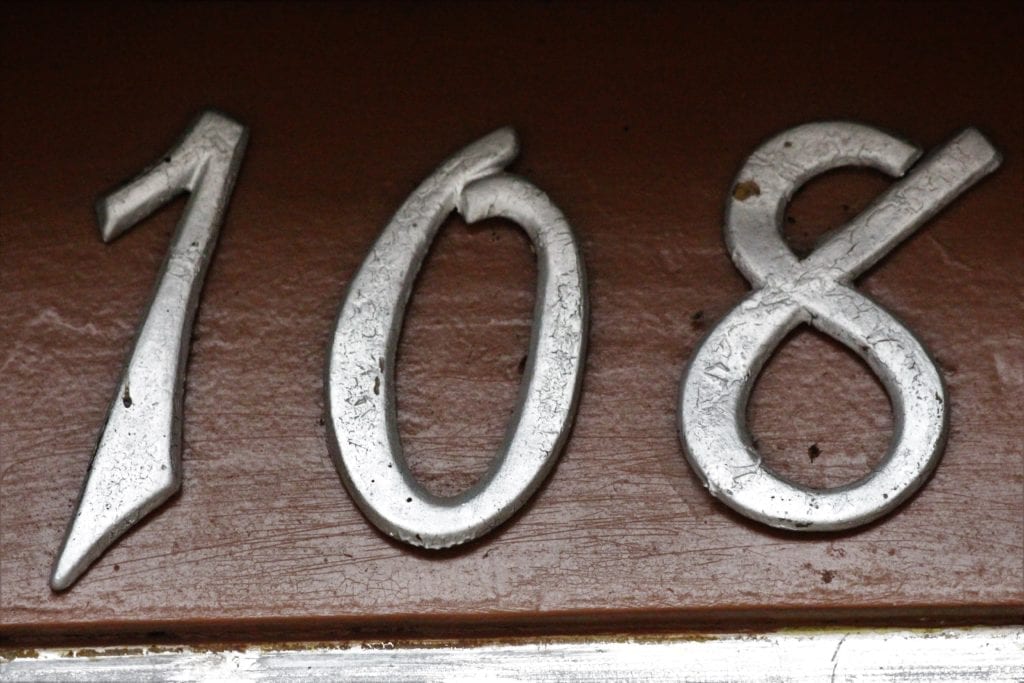 Moran on Oct. 19 agreed to retrieve her belongings from an open Williams Street garage at 11 p.m. the following day.
She found her son's bed, along with other large items, broken. She couldn't find a slew of small items including her social security card, birth certificate, her son's asthma nebulizer and his umbilical cord, a memento.
"Maybe she's trying to be punitive, but when she's telling you folks that I destroyed or threw away passports and birth certificates, absolutely not," Ginsberg said.
The situation embarrasses her.
"She goes, 'the whole thing was humiliating,'" Toporowski said.
---
"If you don't want to risk arrest, you guys should get back," Fern Elle, a protester told comrades while moving further into the parking lot.
Tension escalated as a growing number of police officers — one of whom wore a Blue Lives Matter facemask — dodged pleas to take action against the alleged motorist attacker and warned the group that they were trespassing.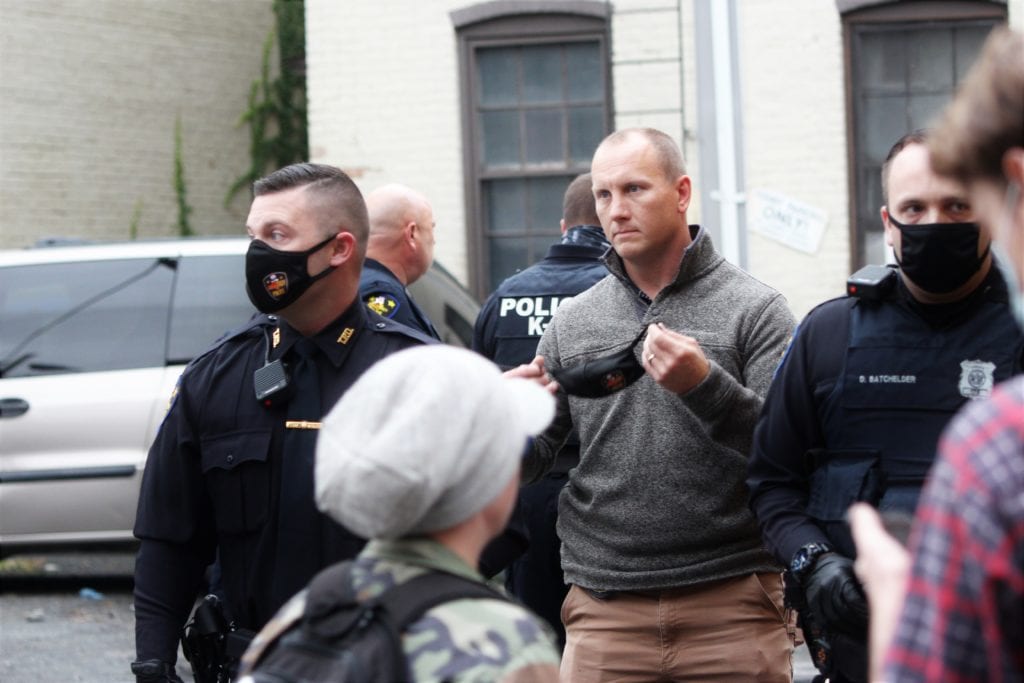 Lana told officers that she wouldn't leave until she received a complaint form and her reported attacker was arrested.
"I was just kind of faced on the ground," Smith recalled. "I didn't really know what was going on, but there were people on my back pressing me."
Lana, who was eventually arrested, continued protesting in the space for about 10 minutes.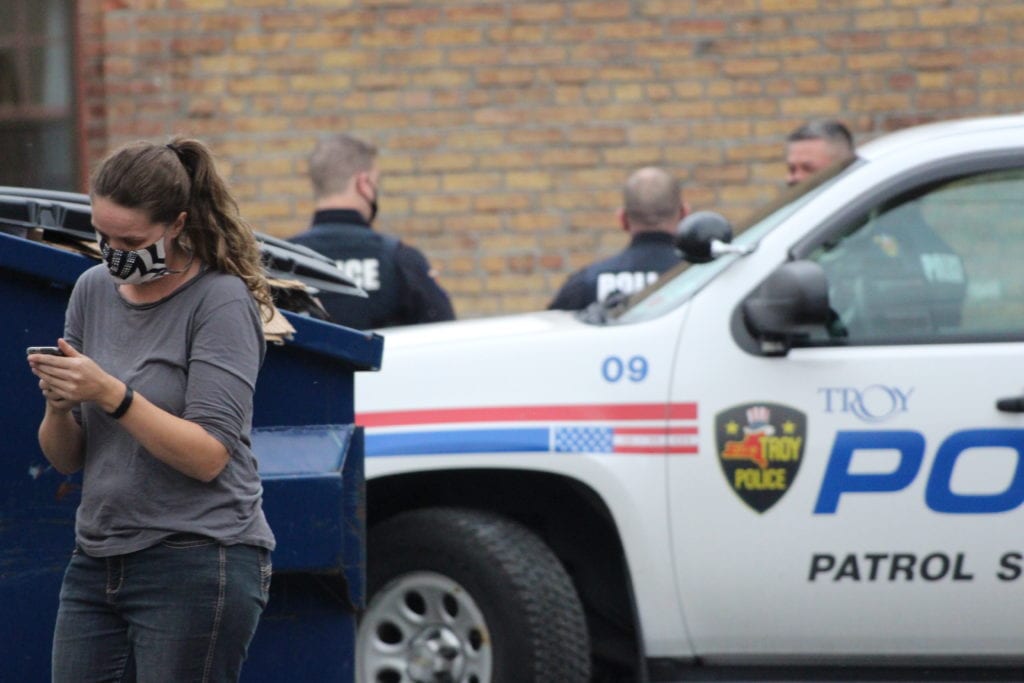 Officers repeatedly told the surrounding crowd to avoid filming the scene and leave. Five protesters staged a sit-in.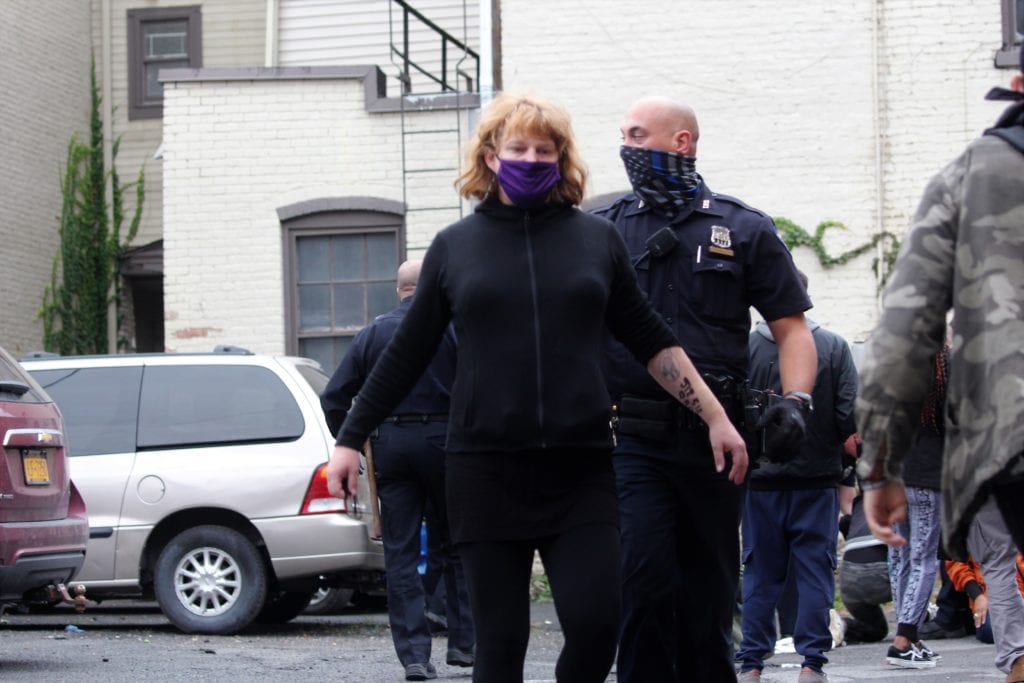 "But you're going to come up here with a Blue Lives Matter flag on your face and make me think that we're safe!" Benbow told officers.
Emily Kief and Benbow were arrested on charges of trespassing and Smith, both the latter and resisting arrest.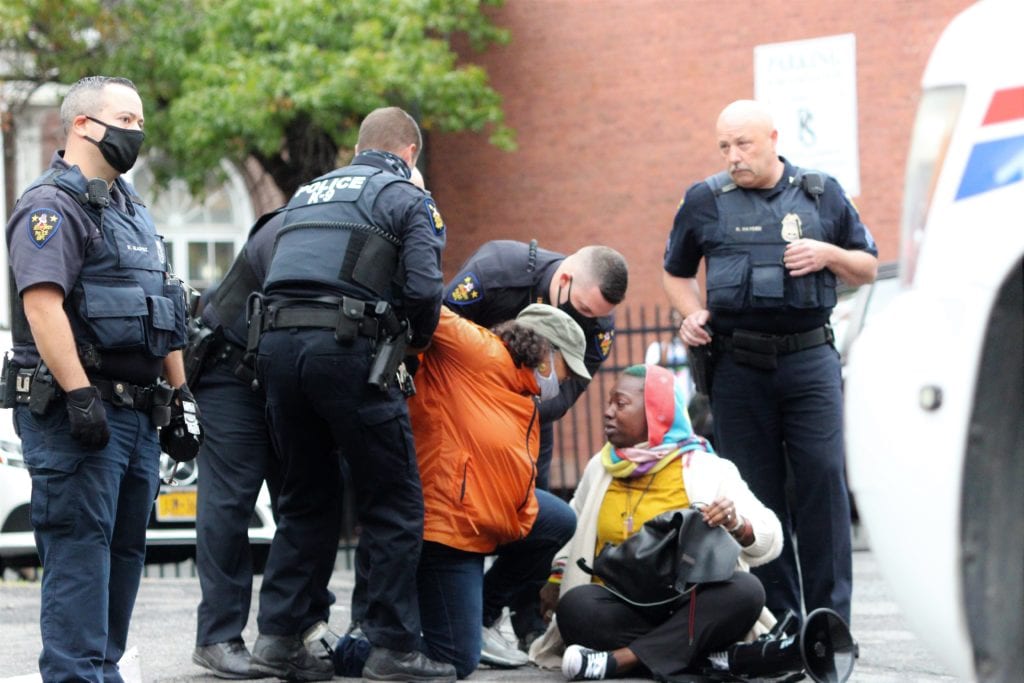 While mostly a "blur", Smith recalled officers twisting her arms "as hard as they could" and lifting both feet off the ground. Smith was told by protesters that an officer, at one point, put a knee on the back of her neck.
Ginsberg stood on the firm's steps in the distance. A protester told him that coming out earlier would have deescalated tensions. The group was armed with preconceived nations and had been unwilling to listen to his defense, the lawyer retorted.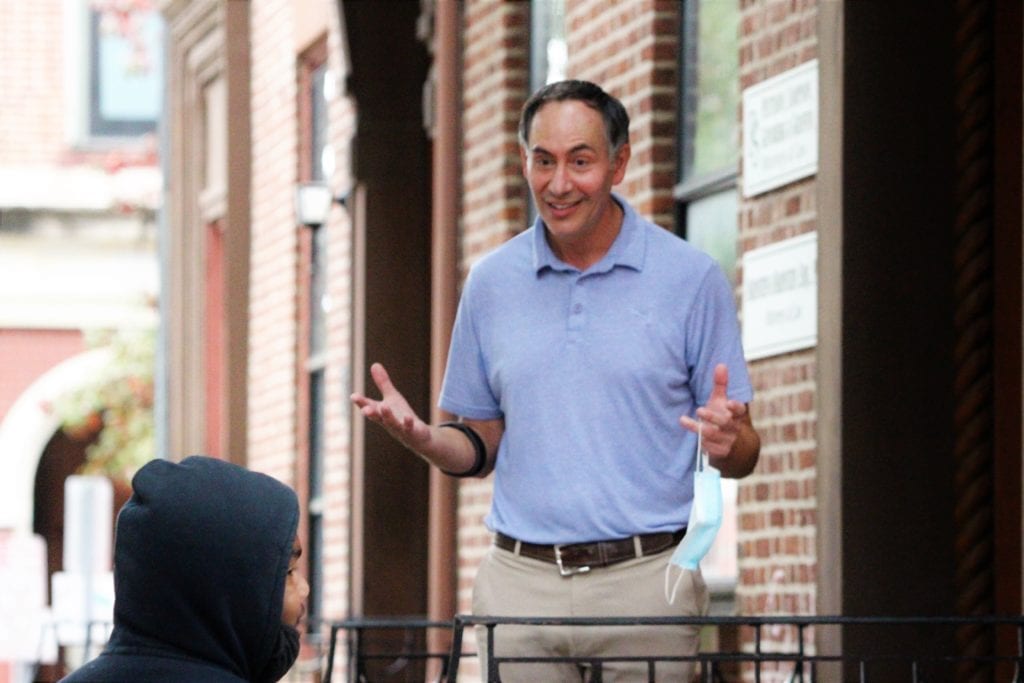 "You didn't try," Ginsberg said.
"We did, we did," the protester responded.
"No."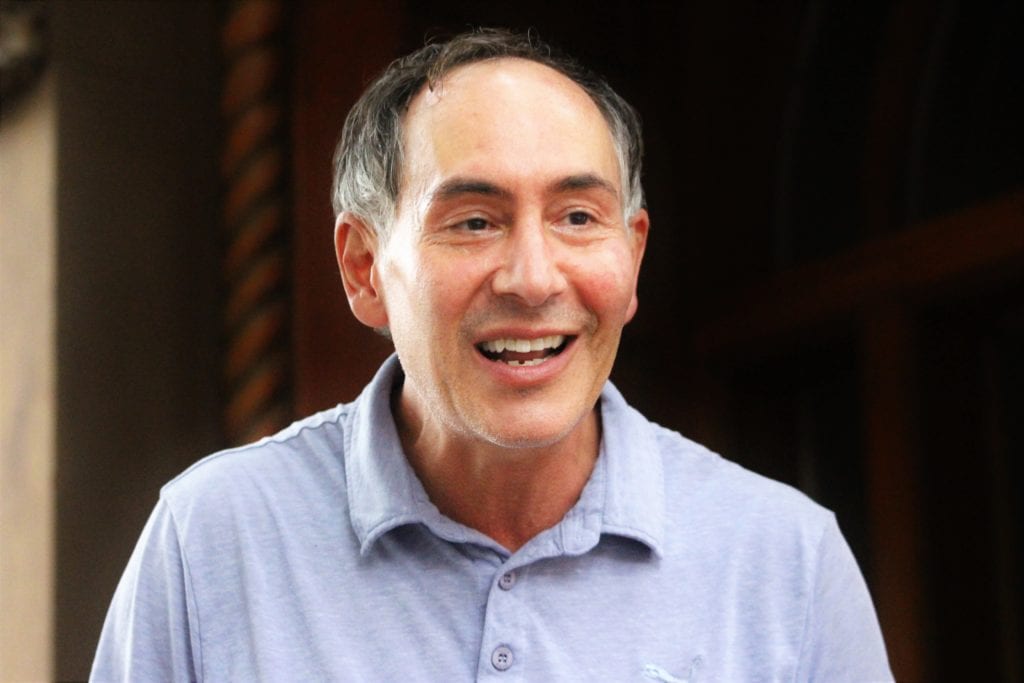 ---
Lana, charged with trespassing, was the last to leave the police station. She was shaken. Protesters met her outside with open arms.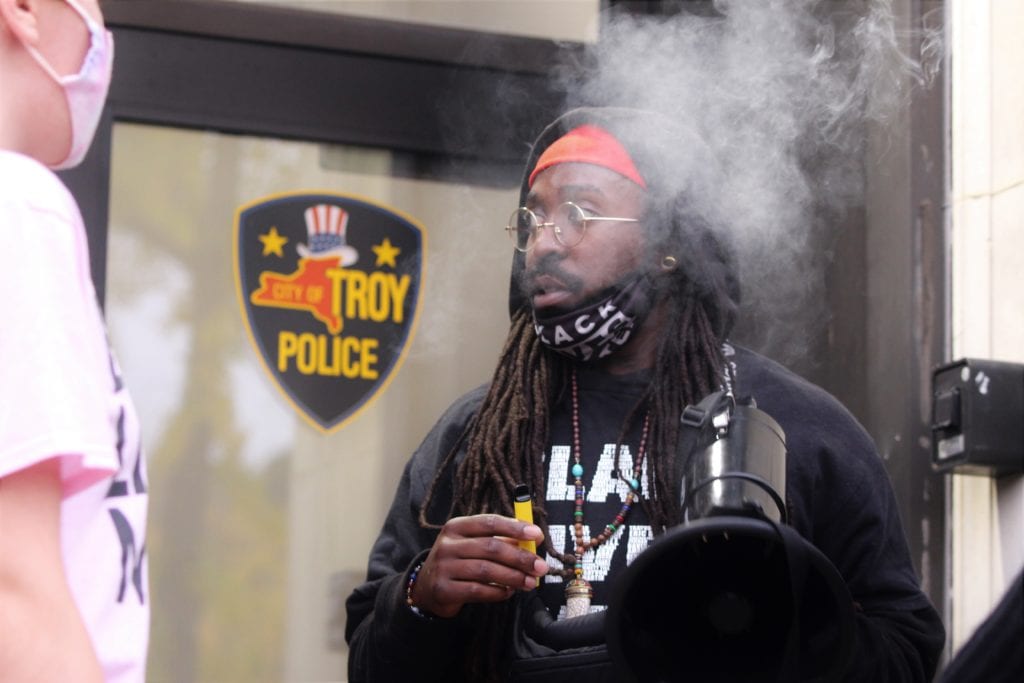 "They let things escalate, escalate, escalate," Lana said about the police. "Nothing was done."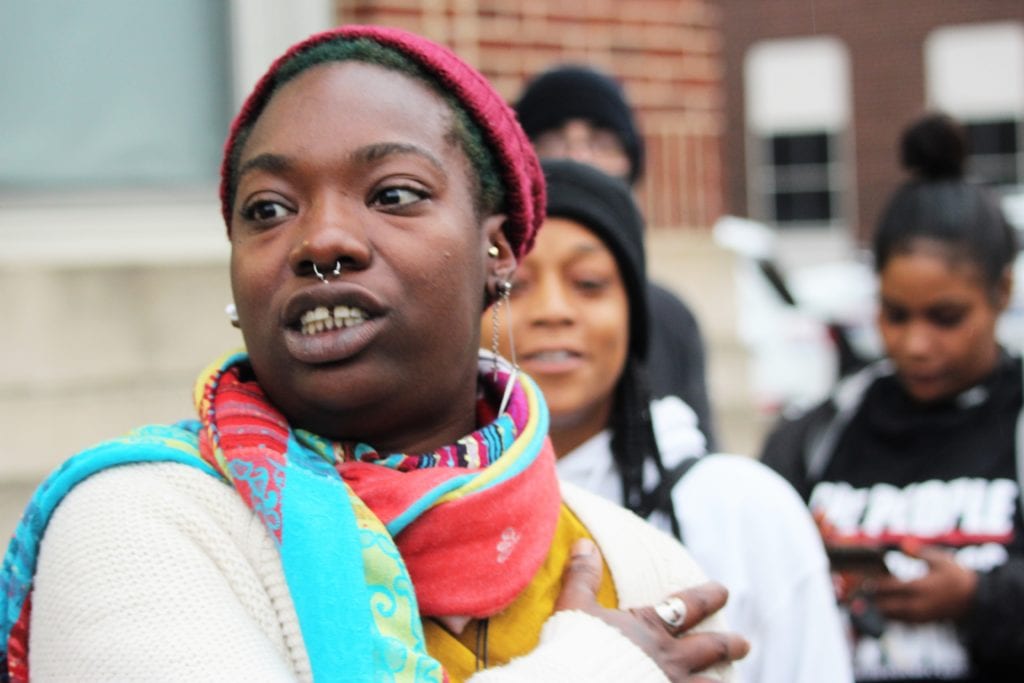 Benbow, Lana, Kief, and Smith are due in Troy City Court for Nov. 20.
Moran's court schedule hasn't yet been filled. Should the case go in her favor, the landlord could be liable to personal property damages, compensatory damages, civil penalties, a charge of illegal eviction by lockout, and attorneys' fees.
The possibility of another protest outside Ginsberg's office remains unclear, according to Keni Zeoli, administrative director at Equality for Troy.
Toporowski said that peaceful protests over community matters are typically helpful, but irrelevant distractions can sometimes blur the message.
"It's always a potential for concern with what's best for the individual or what's best for the community," the attorney said. "But I don't know what happened that day."
Toporowski's client is focused on other concerns: her son's mental health, his frequent change in environment, and his lack of belongings.
With a limited clothing supply, Moran has been staying with friends around the area. Her son doesn't understand why they have hopped from house to house since Oct. 11.
"It's honestly heartbreaking because he doesn't understand why we haven't gone back or he keeps asking for certain toys that we no longer have," Moran said.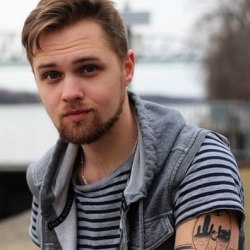 Latest posts by Tyler A. McNeil
(see all)