Stefanik's top donors are among those withdrawing financial support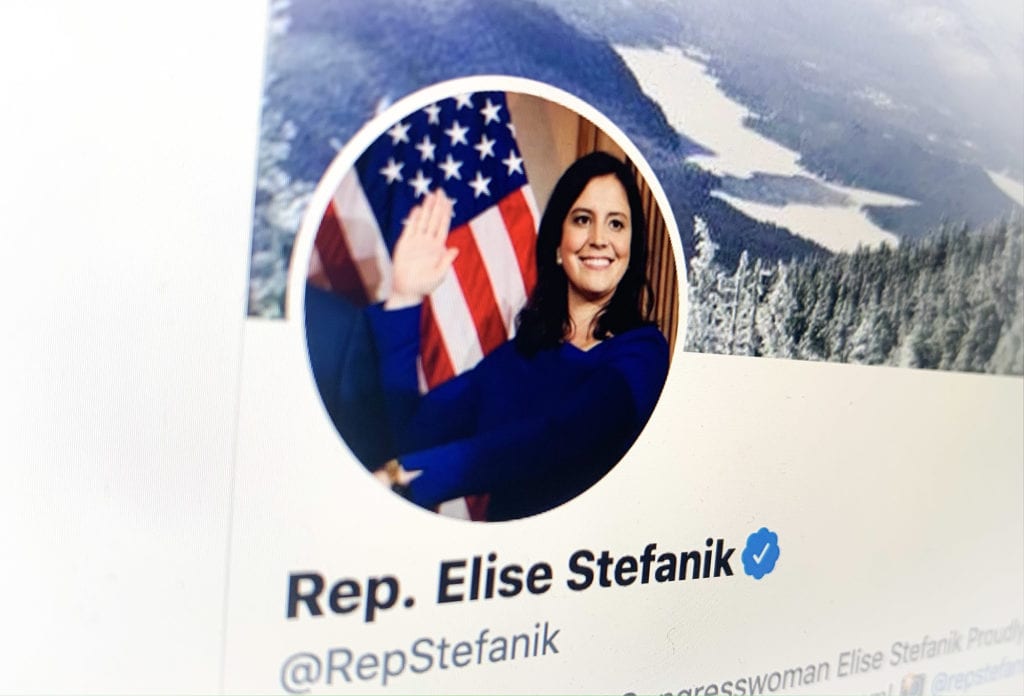 Corporate donors are publicly withdrawing their support of GOP representatives that voted against the Presidential election results and promoted baseless conspiracy theories that led to an angry mob of domestic terrorists invading the United States Capitol.
These include some of New York Congresswoman Elise Stefanik's top contributors.
Blue Cross Blue Shield Association President and CEO Kim Keck released a statement outlining their "contributions to those lawmakers who voted to undermine our democracy." According to OpenSecrets.org, Blue Cross Blue Shield was Stefanik's largest PAC donor with $28,000 in contributions last year.
In response to Albany Proper, a BCBS spokesperson said: "We are suspending contributions to lawmakers who voted against accepting Electoral College results. Those members who did so are publicly available."
Stefanik voted against accepting Electoral College results from the states of Michigan, Wisconsin, Pennsylvania, and Georgia.
United Parcel Services is a registered contributor of $20,000 to Stefanik's 2020 reelection campaign, her fourth largest PAC contributor last year. A UPS Spokesperson told Albany Proper that they "have suspended all PAC contributions for now."
Facebook, the 11th top donor of Stefanik's campaign, registered $13,960 in contributions last year. The future of their funding appears to also be in jeopardy.
"Following last week's awful violence in DC, we are pausing all of our PAC contributions for at least the current quarter, while we review our policies," Facebook spokesperson Andy Stone said in a statement to Axios.
Facebook banned Donald Trump from their platform indefinitely. Stefanik, who often echos the positions and statements made by Trump on social media, is still active on the site, stating for the first time yesterday about "a peaceful transition of power."
Other corporate contributors to Stefanik that have announced halts to their PAC funding include Microsoft, JPMorgan, Charles Schwab.
Blackstone Group, which does not have a corporate PAC, was registered as Stefanik's third largest source of individual contributions last year at $17,542. Last week, Blackstone CEO Steve Schwarzman came out against the election interference: "The insurrection that followed the President's remarks today is appalling and an affront to the democratic values we hold dear as Americans. I am shocked and horrified by this mob's attempt to undermine our constitution. As I said in November, the outcome of the election is very clear and there must be a peaceful transition of power."
Alphabet Inc., the parent company of Google, registered $15,000 in contributions to Stefanik last year. Google was among the internet companies that banned Parler, a social media app popular among conservatives, including Stefanik.
Thousands of voters contacting our campaign about joining @parler_app !

Username: EliseStefanikhttps://t.co/0b5moRdLW9

Hope you'll join this growing app today!

— Elise Stefanik (@EliseStefanik) June 26, 2020
Meanwhile, pressure has increased on Congresswoman Stefanik since the violent events of last week, including from her district's largest daily newspaper.
An editorial in the Glens Falls Post Star didn't mince words: "Some of the mob may believe Trump's lies, but people like Stefanik don't. She knows he lost, but she and others have engaged in a cynical game of pretending otherwise for their own gain."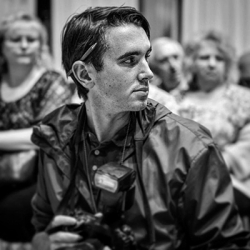 Latest posts by Patrick Dodson
(see all)