Thearse McCalmon wins the Democratic primary for State Senate, will challenge Jim Tedisco in November
June 26, 2020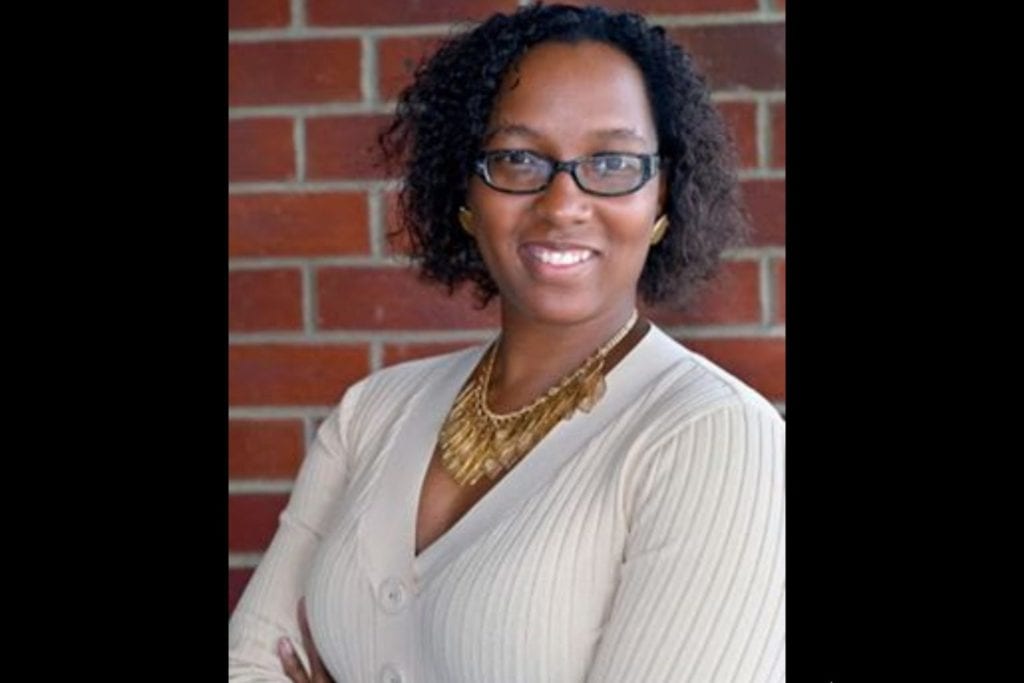 This article originally appeared on Them+Us Media
An already complicated and confusing election day was made more so for both voters and candidates in Schenectady when two polling locations failed to distribute primary ballots for a local New York State Senate Race.
Democrat Thearse McCalmon of Schenectady won against opponent Democrat Donovan McRae, also of Schenectady, who was backed by local high powered Democrats, including Schenectady's mayor Gary McCarthy.
McCalmon is now on her way to challenging long-term incumbent Republican New York State Senator Jim Tedisco in November to represent the 49th Senate District.
McCalmon discussed the incident on Wednesday afternoon from her car as she and her daughters made their way out of town for a quick day off after Tuesday night's victory.
"I'm confident with where we're at," McCalmon said after her win.
McCalmon is running on a progressive platform with stances that include a universal healthcare program for New York State and extensive climate change control measures. She has pledged to not take corporate donations for her campaign.
Last year, McCalmon nearly succeeded in ousting incumbent Schenectady Mayor Gary McCarthy in a primary prior to him winning the race by a slim margin and moving forward to clinch his third term.
On Tuesday, McCalmon received a call from a member of her own campaign staff detailing accounts from concerned voters who notified them that the senate primary ballots were not being handed out to voters at two locations in Schenectady County: Faith United Methodist Church and Bridge Church.
Prior to the call, McCalmon was confident that the Schenectady County Board of Elections would only have minor technical problems on Tuesday, if any at all, and said she was blindsided by the news.
"I, of course, had a mini heart attack," she said.
Upon arriving at the polling sites in question, McCalmon said she discovered a few things: some poll workers who were simply overwhelmed with the volume of work they were doing with no assistance or guidance from the Schenectady County Board of Elections. They hadn't managed to get the ballots out to voters because they didn't know where the ballots were.
Others, she said, claimed to not have known that there were supposed to be ballots for her primary there at all.
Officials from McCalmon's campaign said the county board of elections confirmed to them that there had been an issue at least at the Faith United Methodist Church polling location, but didn't receive calls back about the other location.
The senate primary ballots were ultimately found at the bottom of the boxes in which they were being kept, deep underneath the Democratic primary ballots for the 2020 presidential election.
McCalmon said that by the time the lost ballots were put out, there was an estimated loss of about 200 opportunities for people to vote in her race between the two sites.
It is the responsibility of poll workers and, at the very least, the local board of elections, McCalmon said, to be informed of all races going on so they can effectively help voters fully exercise their rights to cast their ballots.
"I understand that people may not have heard of [the race], but poll workers should be fully informed of who is on the ballot," she said. "So this is a complete failure all around."
Schenectady was far from the only municipality on Tuesday to experience issues with voting. Horror stories permeated social media throughout the day, many from the candidates themselves in various races, about missing local ballots and winding lines and doors being locked at polling sites.
When asked if she considered what happened on Tuesday to be voter suppression, McCalmon said it was.
"People in bad socioeconomic situations are rarely made aware of their rights," she said. Often, she said, they are not given the resources they need to exercise their right to vote in their local elections and she criticized the board of elections and poll workers for the incident.
"How? How do you, who are working in the political scene, in this district, how did you not know that there was supposed to be a senate ballot there?" she demanded on the phone on Wednesday.
Looking forward to November, McCalmon's campaign is already gearing up to be hyper-diligent in watching polling sites and mitigating any similar issues that could arise, including keeping lawyers on retainer.
"We're going to keep our eyes on it,"she said. "We're mad as hell and we aren't taking this shit no more. That's what it is. We're mad as hell," she said.
Also reached on Wednesday, McRae confirmed that he was aware of the issue at the polling sites.
While he did not have an estimate of how many votes his campaign lost due to the incident, he said that his campaign would be looking to the county board of elections to determine what went wrong, and make sure it doesn't happen in November.
"This was a unique election for candidates, voters, and poll workers. With that being said, it's important for the BOE to find out what went wrong so that the general election goes smoothly," he said.
Amy Hild, a commissioner for the Schenectady County Board of Elections did not return requests for comment regarding the situation.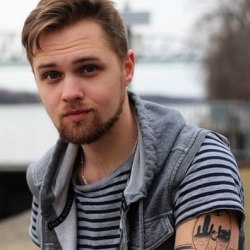 Latest posts by Tyler A. McNeil
(see all)