Troy 11-year-old wanted to 'save the city' months before his killing
September 15, 2020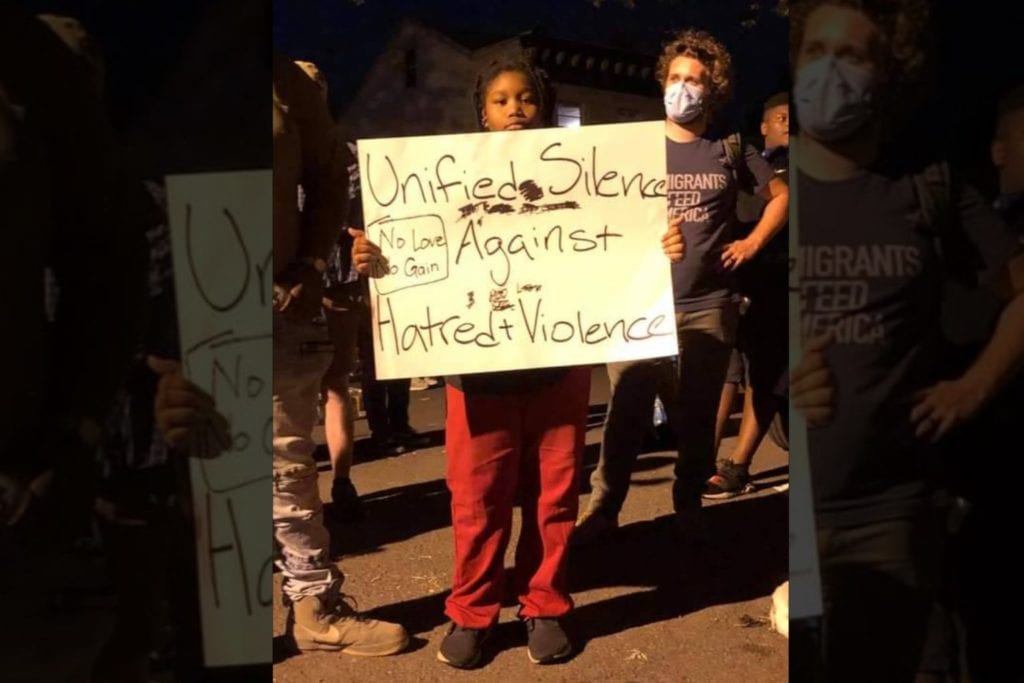 This article originally appeared on Them+Us Media
Seventy-six days before Ayshawn Davis was fatally shot, the 11-year-old boy stood against violence and hatred outside an alt-right Lansingburgh church.
At a June 29 event, Davis was captivated by Albany organizer Lukee Forbes' sweater which read "Save the City" over a Batman logo. He told Forbes: 'Yeah, I want to save the city."
The incoming 6th grader and his older brother, Jayvon Alston, asked Forbes if they could join The Outsiders, a volunteer security force for Capital Region social justice advocates. Forbes gave them his number to stay in touch.
"He wanted to be a hero," Forbes said about Davis. "He wanted to save his community."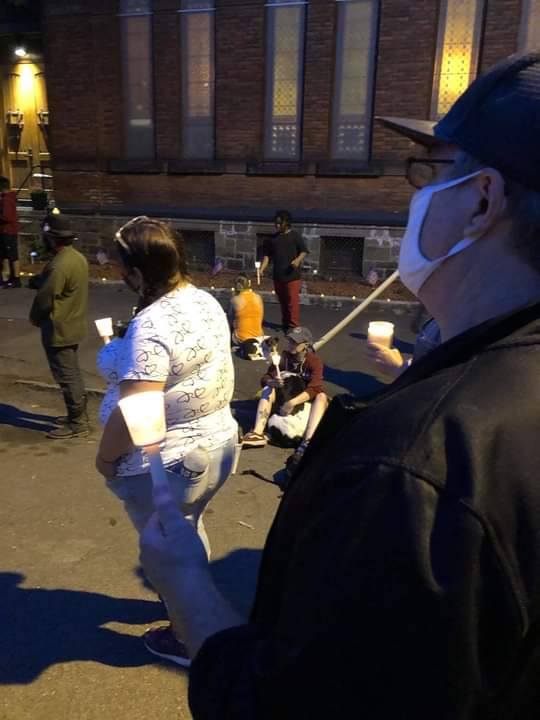 In the back, Ayshawn Davis lights a candle at the June 29 Grace Baptist Church protest.
PHOTO PROVIDED
The two brothers were among a small crowd on 4th Avenue protesting the Grace Baptist Church's bigotry and two-day AR-15 giveaway in an area plagued with deadly shootings.
After nightfall, Davis helped protestors light candles for a vigil to memorialize shooting victims and families impacted by gun violence in Troy. The 11-year-old also carried a picket sign: "Unified Silence Against Hatred + Violence" and "No Love No Gain."
"That was the kid that night when I was like 'take your little ass home,'" recalled Tasheca Medina, a community organizer and North Central resident.
Local right-wing provocateur and GBC member Kevin McCashion claimed that Davis had attended services since he was "saved and baptized" at the alt-right church around the age of 6 or 7. Both GBC and the pastor's son Daniel George Koletas claimed that Davis was in the church's Sunday School classes.
Davis and his brother attended several Black Lives Matter events after the GBC protest.
Medina knew Davis through her sons' involvement in an afterschool program at the Troy Boys and Girls Club. He sometimes hung out with her children at the Troy Bike Rescue on 6th Avenue.
Davis was smart enough to understand the GBC's propaganda while there were "adults out there not knowing really what the fuck they were standing for," Medina explained. "I remember sitting there, laughing at GBC like, 'that ain't right' and he was like 'hell no, that ain't right.'"
Kevin Pryor experienced Davis growing up through nonprofit Troy LOOK's anti-bullying prevention initiative and summer basketball program. Pryor characterized the child as "always happy."
At the time of comment on Monday, Pryor was trying to piece together a group to find Davis' killer. Troy police haven't yet found a suspect.
The child suffered a headshot wound from a car rolling through Old 6th Avenue in Troy on Sunday night. Davis, a Lansingburgh resident, was staying with a family friend.
Pryor is worried that community outrage will fade away in the media cycle like Donnovan Clayton's death. The 18-year-old had been killed by a drive-by shooter in North Central on June 5. Despite a $10,000 reward from former mayor Harry Tutunjian, an investigation by the Troy police, and short-lived local ire, his assailant remains a mystery
"There's nothing going on," Pryor said about Clayton's death. "There are no protests. There's none of that shit."
Leaders from Equality for Troy, Albany House of Peace, Tri-City United, and Schenectady's All of Us showed up for a vigil at the site of Davis' shooting. The event featured images of the boy holding a picket sign at the GBC protest.
Meanwhile, Rensselaer County Executive Steve McLaughlin has offered a $500 reward for anyone with information on the killer. Mayor Patrick Madden, who didn't attend the vigil, has pledged to bring the assailant to justice.
Since Monday, Alston has collected $15,000 for his brother's funeral through a GoFundMe fundraiser. Jimmy's Pizzeria owner Anthony Buchanan fundraised $12,000 for the burial.
Then 10-year-old Davis incessantly asked Buchanan for a job at the Lansingburgh pizza shop last September. Employment opportunities available for children younger than 14 are typically limited to performing arts, modeling, and newspaper distribution under New York State labor law.
After a fusillade of hounding, Buchanan eventually allowed him to sweep floors, clean windows, and occasionally take orders. He was paid through the customer tips and food. He worked at the restaurant roughly seven times after Spectrum News broke the story last year.
The owner heard about the shooting on Sunday evening. At the time, Davis was still unidentified. Then on Monday morning, the 37-year-old's phone began buzzing dramatically.
"With all the other shootings, it was not like whatever, but having a connection to the victim stung a little bit," Buchanan said.
You can donate to Davis' funeral costs here or here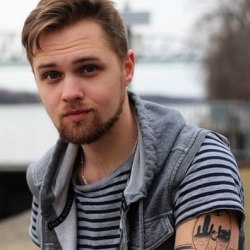 Latest posts by Tyler A. McNeil
(see all)