Troy cop allegedly denies complaint form, assaults activist
August 21, 2020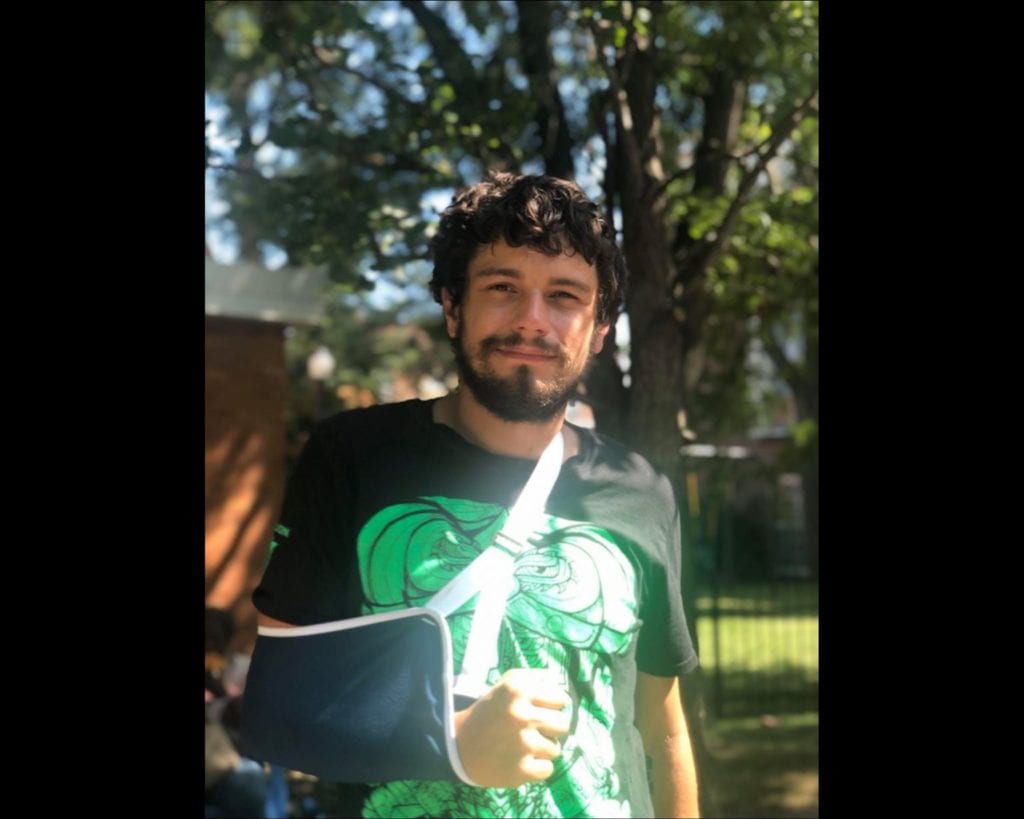 This article originally appeared on Them+Us Media
After refusing to provide a complaint form, an officer allegedly assaulted and arrested community organizer Keni Zeoli at the Police Precinct in Downtown Troy around 9 a.m.
The 25-year-old was transported to Albany Medical Center after being processed and arraigned in Troy City Court. He had a seizure while in police custody and claimed that the department refused medical care.
Troy Police Spokesperson Daniel DeWolf said that Zeoli's story about an attack is "absolutely false."
Zeoli left the hospital earlier this afternoon with a torn rotator cuff, sprained shoulder, and sprained collarbone.
The activist claimed that he was dragged down a flight of stairs after his arrest by Detective Sgt. Sean Kittle. He was then put in an isolation cell.
"I feel that the excessive force was not necessary," Zeoli recounted the incident. "I stated multiple times 'I'm not resisting' while two other officers watched this officer do acts to me."
He was charged on counts of trespassing and unlawful possession of marijuana. Zeoli claims that he has a medical marijuana prescription.
The Troy resident, along with three other activists, were trying to report municipal authorities breaking and disposing of chairs set up in Barker Park to seat community members, especially vagrants.
Kittle reportedly refused to give the activists a complaint form inside the precinct. His refusal led to an exchange caught on video by Adma Walker.
According to DeWolf, Kittle asked Zeoli to leave multiple times so "other citizens needing police assistance could conduct their business."
Police didn't arrest Walker, Anna Schupack, and Julian Kearney, both of whom accompanied Zeoli.
His arrest led to an ensemble of resistance outside the station nearly an hour after his alleged attack. Community activist James Miles fiercely grabbed a megaphone and stomped around the sidewalk. He asked officers to arrest him and let him in the station.
At one point, Miles, decked in a biker-style leather jacket, knocked on the entrance door. It was locked.
"Who said you could do what you want?" Miles yelled into a megaphone. "You took an oath to us."
According to Tasheca Medina, lead organizer for Equality for Troy, Zeoli and others were repeatedly denied a complaint form at the station throughout the week. Zeoli wanted to include in his Friday report that Kittle allegedly responded "fuck your First Amendment rights" when asked for a complaint form earlier that week.
Equality for Troy has been working with Zeoli's group, the Coalition for Barker Park, to provide seating, food, water, medical help, needle exchanges, and even haircuts for frequent park-goers. Zeoli started the initiative after city administration ordered police to remove benches from the 4th Street space on July 31.
Mayor Patrick Madden has said that the removal was a COVID-19 safety measure. Police reportedly told Zeoli that the removal was the result of two overdoses.
DeWolf said that the removal was "an effort to curb congregating due to the pandemic and unlawful activity."
Under the initiative, Zeoli, a nurse and former drug addict, has helped seven community members in the park into treatment. Ten members of his group have NARCAN training.
"I think [the police] are just pissed off because we made them look stupid," Medina said.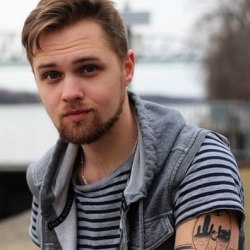 Latest posts by Tyler A. McNeil
(see all)