Troy judge shuns pleas to re-rent allegedly forced out tenant's unit
December 15, 2020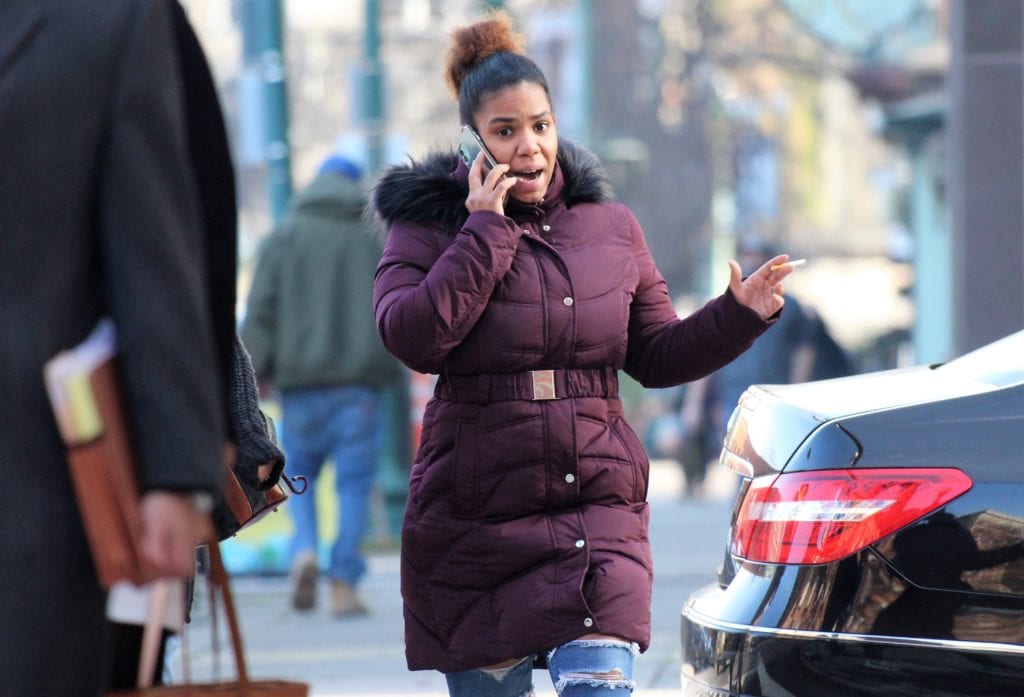 Troy landlord Michael Ginsberg can't get a new tenant in a vacant apartment formerly occupied by a 26-year-old single mother, as he is constricted by temporary court orders. His former tenant, Chasity Moran, alleges that she was unfairly ousted from her residence. 
Twice in four days, Judge Matthew Turner denied pleas from the plaintiff to re-rent the second-floor unit, keeping at bay Moran's hopes to regain the 108 4th Street flat with her 3-year-old son.
Moran has lacked a consistent home since she was locked out on Oct. 12. Ginsberg justified his actions because, according to him, the unit showed signs of abandonment for roughly two weeks.
"He evicted her," Toporowski said about Ginsberg his summation on the last day of trial, Monday. "She never intended to leave."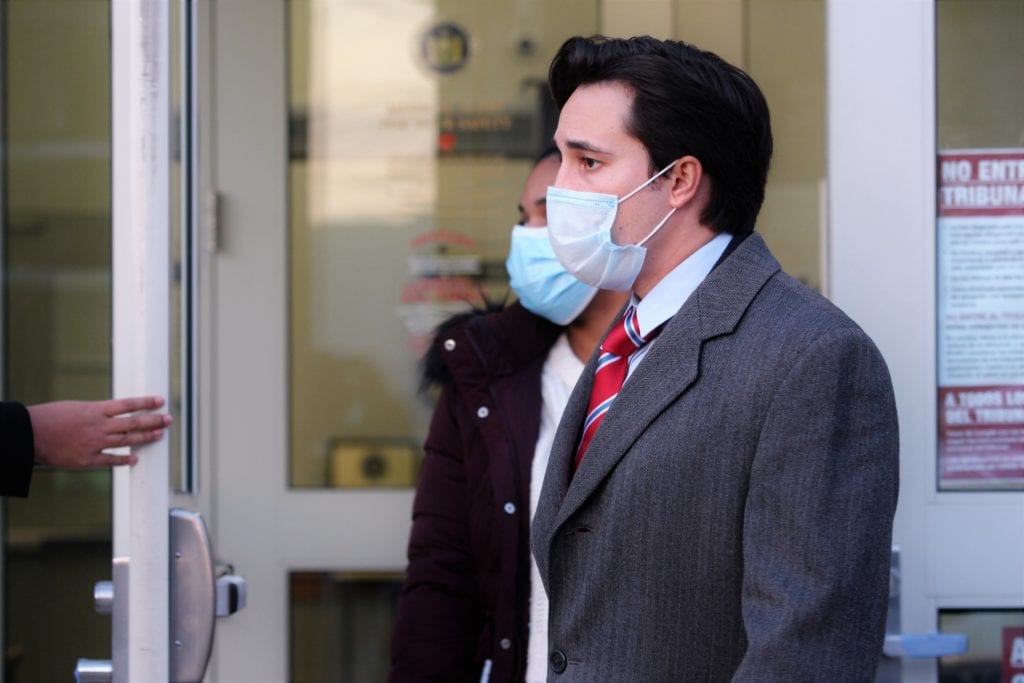 The landlord filed an intent to litigate Moran for $13,000 of the remaining rent on her lease Sept. 30. Pivoting from her initial agreement, Moran left a copy of COVID-19 rental guidelines from the Center for Disease Control at Ginsburg's office on Sept. 29, hoping to qualify for protections because of fiscal complications induced by the pandemic.
Grand Rehabilitation and Nursing at Barnwell forced the nurse to quarantine following exposure to the novel Coronavirus — a three-week financial loss which led her to consistently miss two months of rent. By Sept. 16, Ginsberg claimed that Moran had breached contractual payment terms agreed upon in May. 
Ginsberg's counsel argued that the tenant wasn't transparent because she didn't let him know that her positive diagnosis was later proven erroneous. He also alleged that Moran agreed to end the lease before abandoning the property, and neglected two months of rent.
The landlord stated that he would've accepted the payments. According to Moran, she offered partial payments on the $1,340 unit, but Ginsberg didn't respond.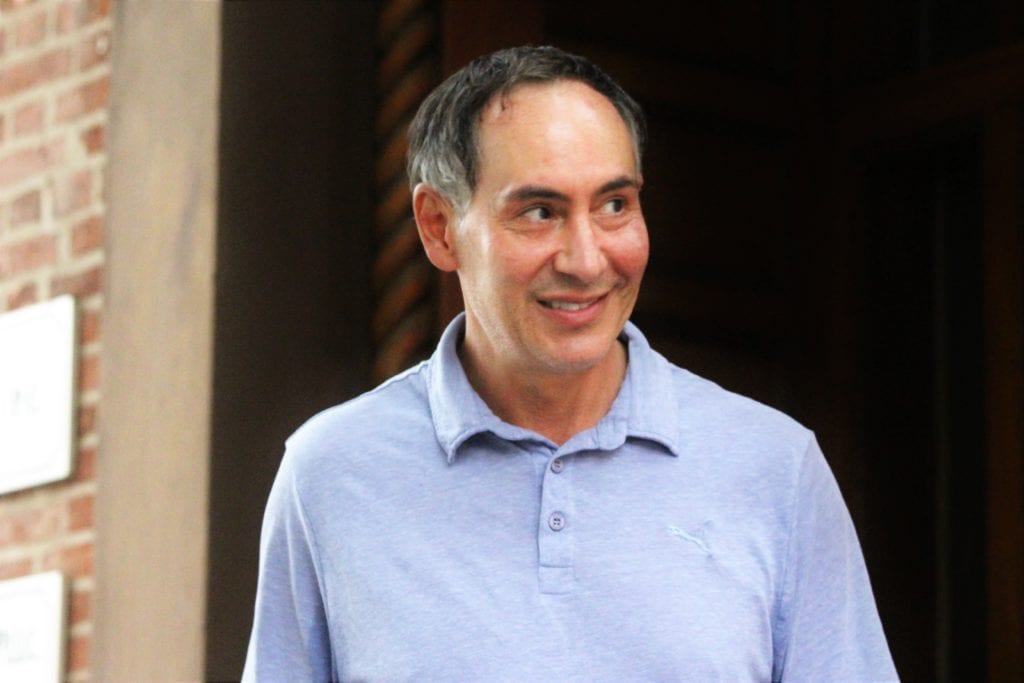 Moran, the defense's narrative reported, agreed to leave after Ginsburg threatened to call police on one of her friends visiting the apartment. However, Ginsburg recalled that the man screamed at both him and Moran and her agreement to leave was a separate conversation.
Encoded in legal jargon, he subsequently posted what she thought were eviction notices on her door. The complaints, Ginsberg argued, never specified eviction.
"There was no use of threat to induce the tenant to vacate the property," the landlord's counsel Thomas Lavery said, in defense of his client.
Lavery blasted the defense's narrative as a manufactured pandemic eviction tale. He said that should a decision be made in Moran's favor, it would set a future precedent for residents to ignore housing contracts.
Toporowski characterized Lavery, who works for Ginsberg's law firm, as a "6'0"-something lawyer breathing down [Moran's] throat" throughout the three-week trial. He mocked evidence of Moran's initial consent to terminate the lease via text as unprofessional.
The defense attorney, who works for the Albany-based Wagoner Firm, said that Moran was protected under New York State's eviction moratorium until Jan. 1. He noted that
temporary non-use of the property has not equaled means for abandonment under case law nor did Moran show intent to ditch the unit.
"She meets the elements that she was there and she had the lease," Toporowski said.
Under the contract, belongings left behind following a terminated lease can be lawfully removed or damaged as an "automatic abandonment of such possessions." As far out as mid-October, the landlord pointed to text correspondence in which Moran never specified a will to stay.
Nicholas Gifford, another tenant and the fiance to an employee of Ginsburg, described an abandoned apartment at the witness stand. Gifford claimed he often saw Moran's blue SUV parked outside until early October. When asked to specify the vehicle's disappearance date, he didn't recall.
The witness reported a nasty fish odor emanating from Moran's apartment to Ginsburg in early October.
"It was really bad," Gifford told the court on Friday.
Robert Sponzo, a paralegal who visited the apartment twice with Ginsberg echoed much of his boss' observations at the witness stand: trash, dirty dishes, and inedible food. When asked, Sponzo struggled to specify "debris" found on a bed, but eventually defined it as cardboard pieces and "more than that." 
Both Sponzo and Ginsburg claimed rodent feces across the floor and a fly infestation, but lacked photo evidence for the court.
It cost $270 to fully clean out the apartment by Oct. 17, according to Ginsberg.
"The property was in deterioration at this point and it was starting to concern me in regards to the health of the other tenants there," Ginsberg described its mid-October appearance .
Moran claimed she was in New York City with family and spent much of her time training at a new job upon her return. By that time, Moran was speaking regularly with pro-bono Troy housing advocate Caroline Nagy and her husband Anthony Mohen for legal guidance.
Nagy told the court on Friday that the situation was "really serious" based on Moran's description. "She told me that she felt very scared and threatened and intimidated by Ginsberg."
Ginsberg has repeatedly denied that this was an illegal eviction, as was asserted by rancorous protesters outside his downtown office on Oct. 20. He told Albany Proper that he believed Nagy was behind the demonstration, which resulted in four protesters arrested during a parking lot sit-in.
Albany Housing Coalition tipped off Equality for Troy organizers that Moran, allegedly facing an illegal eviction, found a cluster of her items broken in a garage behind the apartment building. Ginsberg and Moran set the drop-off two days prior. 
Lavery denied his client losing or damaging any belongings and called the garage "secure and bone dry."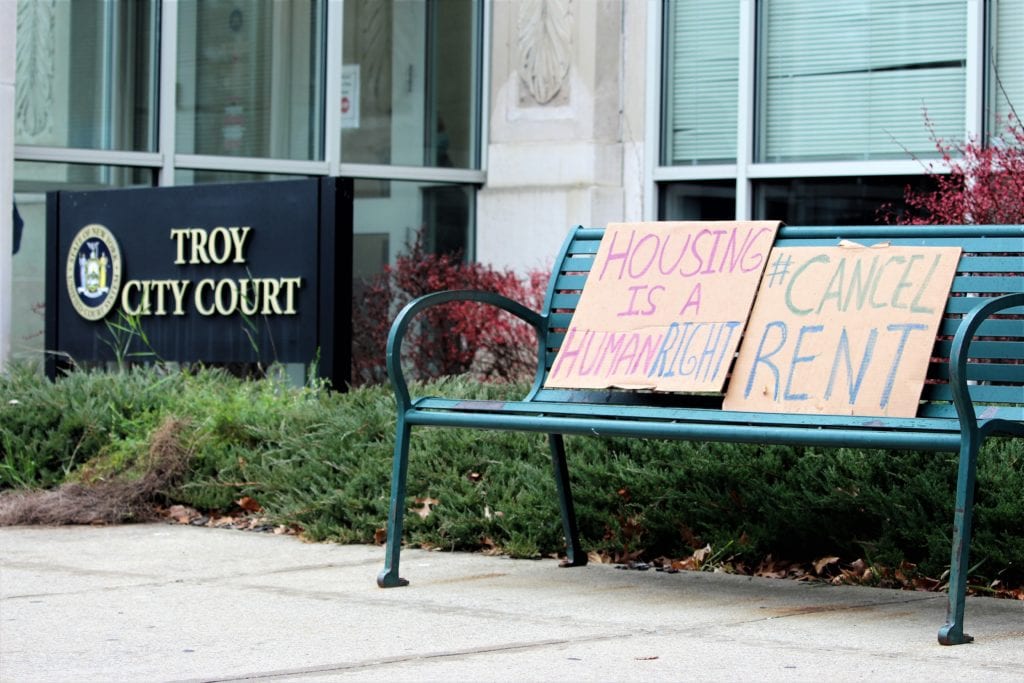 High priority items missing from the stash included her son's umbilical cord, asthma medication, and passport. She wanted to provide the boy stability with her grandparents in the Dominican Republic while she sorted out her housing situation.
Some kitchenware, clothes, and chairs were the only usable items left.
"The really important stuff wasn't there," Moran said.
Moran requests $7,500 in damages and $10,000 in civil penalties.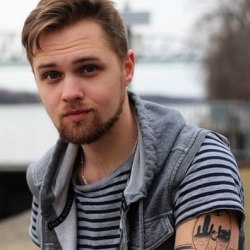 Latest posts by Tyler A. McNeil
(see all)