'Trump 2020' seen at Saratoga County public work site
May 19, 2021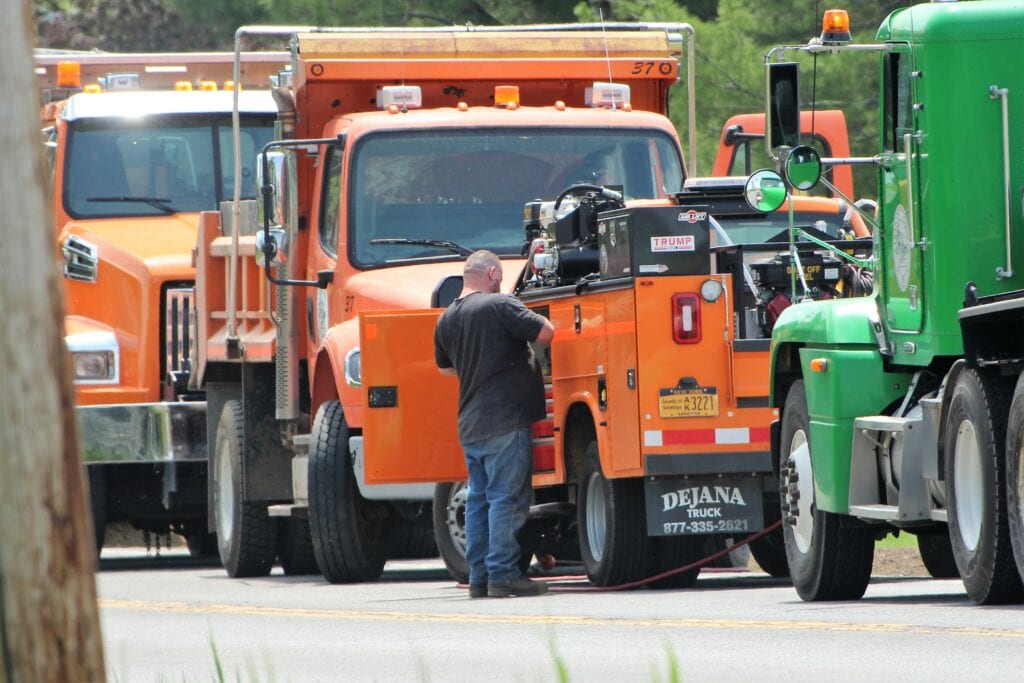 There was a government seal on the side door and a re-election logo in the back. 
Atop a utility truck — one of several Saratoga County-owned vehicles parked in Waterford Tuesday — was a promotional sticker for Donald Trump's last White House bid. It read "Trump 2020." Filled in black was the last digit.
The political item was attached to a black box, which was also spotted with several non-political stickers. The bright orange Knapheide Utility Body truck left the scene around 1 p.m.
Public maintenance workers at the time were reportedly fixing a pipe underneath the main highway, County Route 97. Albany Proper discovered the campaign logo around 12:50 p.m. near the intersection of Fonda Road and Orchard Lane.
"It is absolutely inappropriate for any County vehicle to have political messaging on it, as residents and visitors must know that County government acts to protect the health, safety, and welfare of all in our community, for however long they are here," said Saratoga County Supervisor Tara Gaston (D-Saratoga Springs).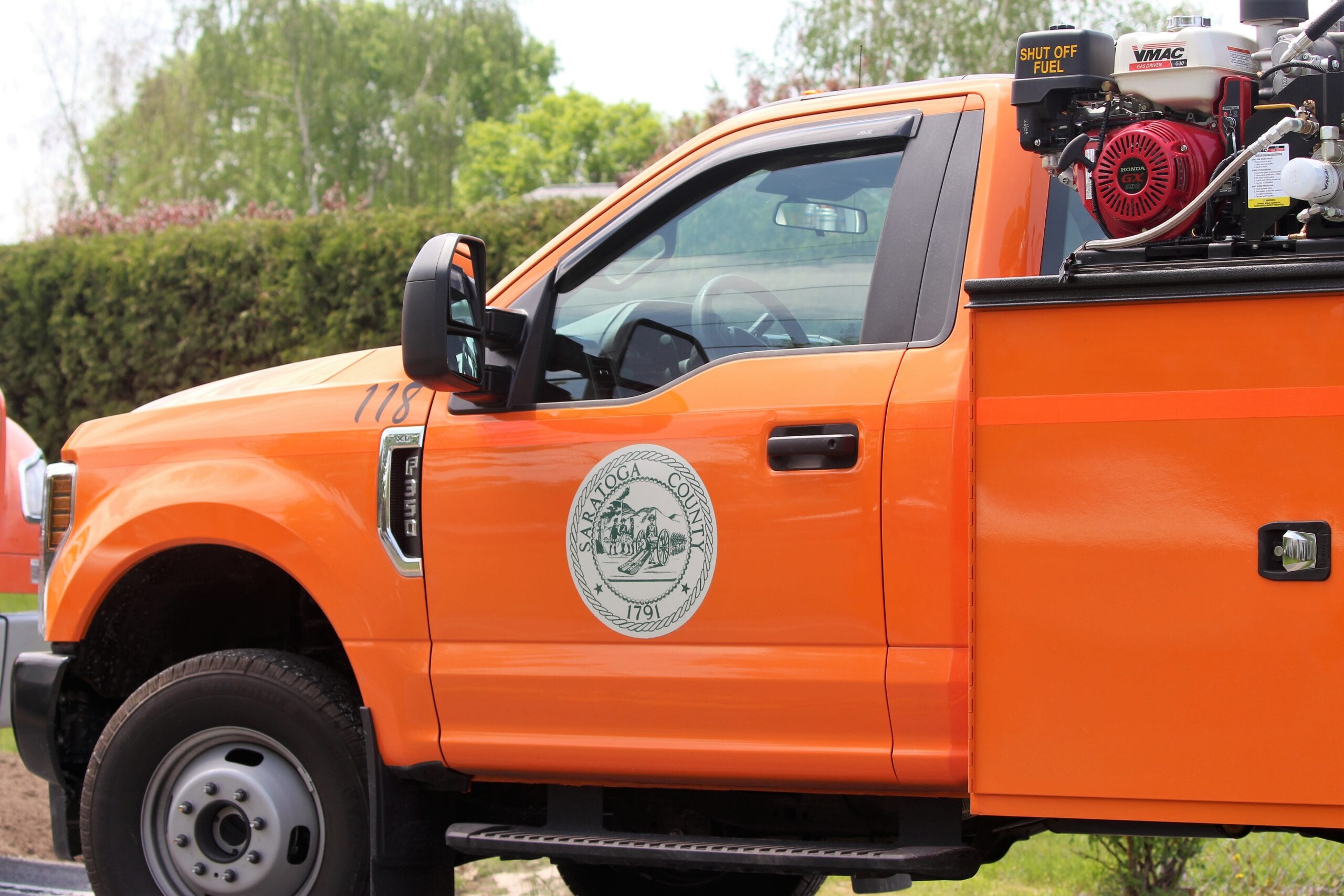 Saratoga County Administrator Steve Bulger will review findings and media inquiry, an administrative aide said during a phone call follow-up Tuesday afternoon. The Republican administrator didn't immediately respond to a request for comment.
Public Works Commissioner Chad Cooke also didn't immediately respond to a request for comment. Since being appointed in January by the Board of Supervisors, Cooke has managed a roughly 200-person department responsible for maintaining county-owned highways, bridges, buildings, and other infrastructure developments.
Gaston seeks to forward photos from the scene to Public Works. The supervisor maintained she would "make certain" the sticker's removal and hold whoever placed it accountable.
Had it touched public property, Assemblymember John McDonald (D-108), McDonald believes the design could have breached ethical standards set by the county.
Political messaging restrictions are not detailed in Saratoga County's Code of Ethics. Adopted by the Board of Supervisors in 1998, such guidelines have prohibited employees from holding conflicts of interest.
Both the Saratoga League of Women Voters and the Waterford Republican Committee, respectively, condemned the use of political materials on government property. The GOP stronghold-based group emphasized local restrictions regarding town possessions.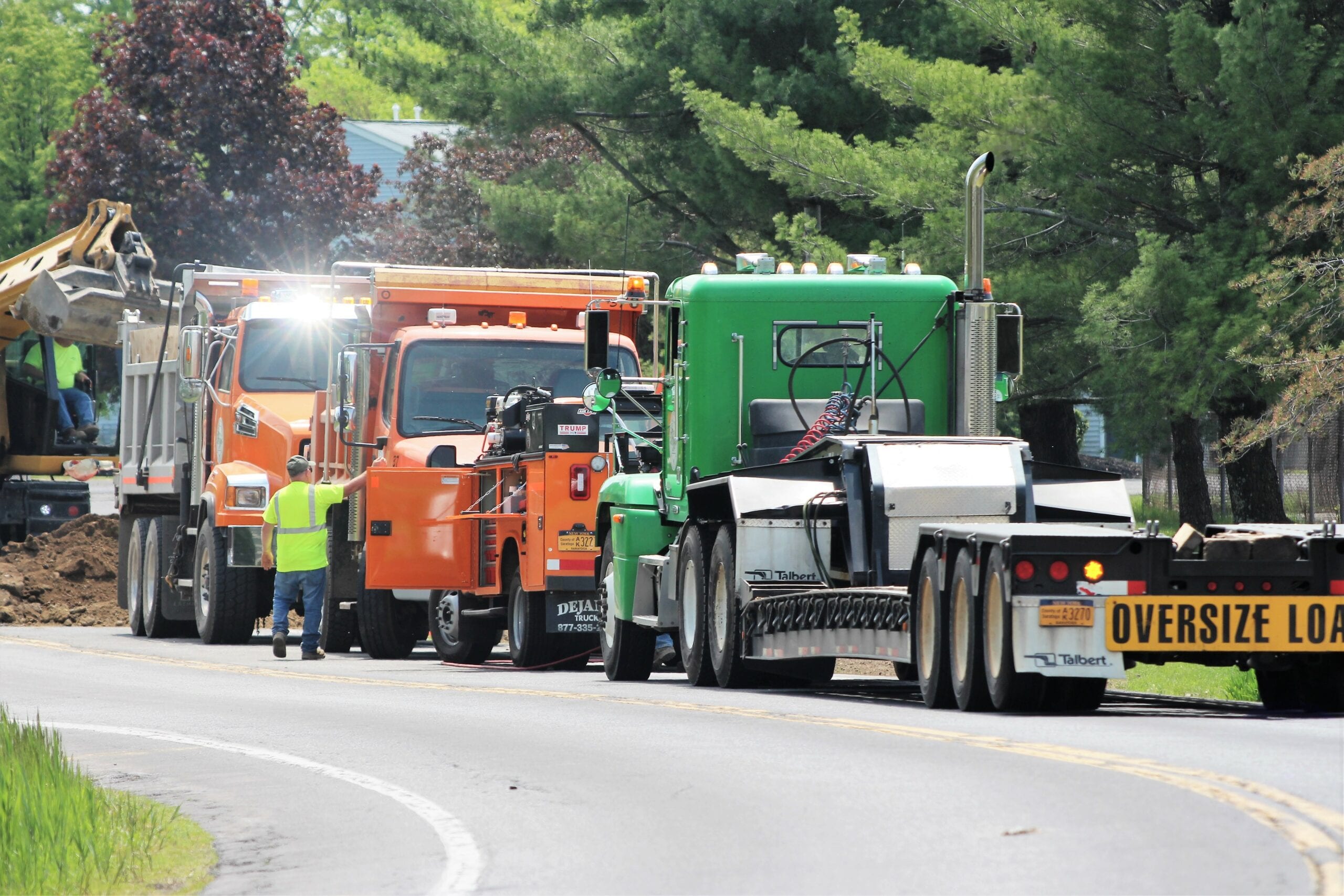 Waterford's Democratic Committee seeks to scout out "more of these types of incidents," according to Barb Turpin, chair and Town Board candidate. Based on photos, she fears that crew members were complicit with the matter.
Fewer than ten crew members were present as of mid-day Tuesday.
Turpin claimed that similar incidents likely weren't tolerated by her former employer of 26 years, the state's Office of General Services. She believes that the county should investigate the matter thoroughly.
"I would like to say that the county commissioner should be seriously questioned and even put on administrative leave while the issue of this political bumper sticker was seen on a county work vehicle," Turpin said. "This type of rhetoric is complete nonsense, a lack of oversight by the county, and apparently the trucks aren't nonpartisan as they should be."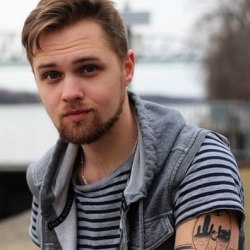 Latest posts by Tyler A. McNeil
(see all)