Upstate Black Panthers in 2021? It's a plan
April 13, 2021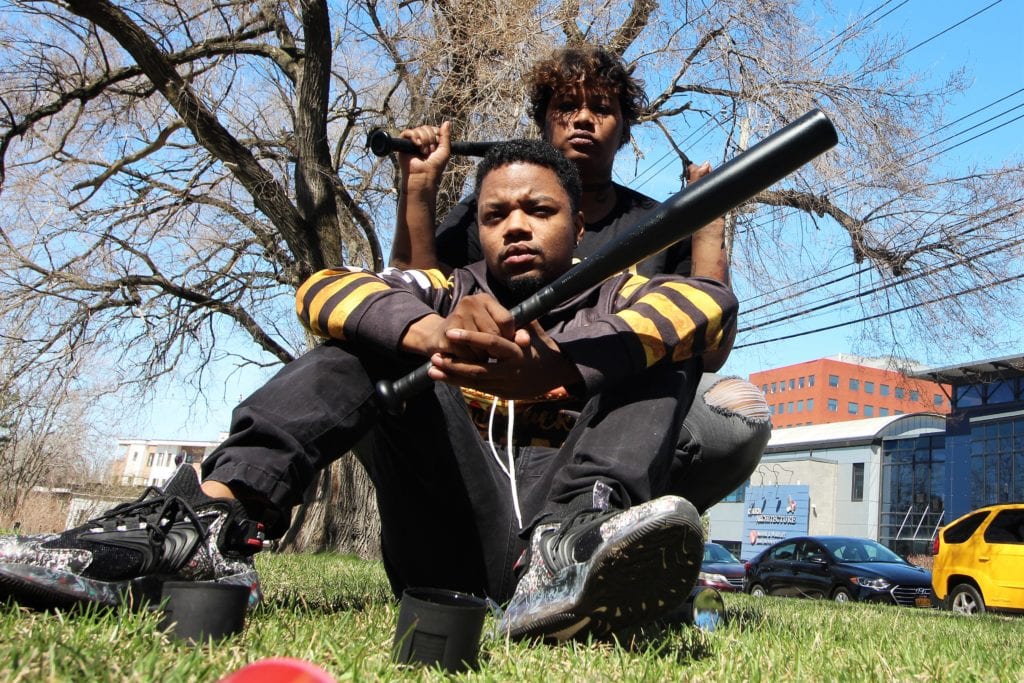 Two legacies are expected to meet.
Schenectady organizers Star Antonia and Legacy Casanõva plan to mobilize an all-Black coalition to serve residents of their ilk food, shelter, and security in lieu of government assistance. The queer pair seeks to blend revolutionary principles of a bygone era with intersectionality under a recycled brand: the Black Panther Party.
Should it blossom, the Black Panther Party of Upstate New York would join a list of anti-institutional bigotry, -police brutality, and -poverty operations to grow or emerge in the area since the Black Lives Matter Movement surged nationwide last summer. It wouldn't be the only all-Black local group (Elevate 518) nor the only mutual aid effort (CDNY COVID-19 Mutual Aid).
But Star and Casanõva insist their platform, based on the 1960s and 1970s Black Panther Party for Self-Defense, would be distinct.
"We want to teach people how to get their own real estate like properties for housing, grow their own food so they don't have to rely on the government," said Casanõva, 24. "The government, 400 years later, isn't for everybody."
"We want to show them that there are other resources," said Antonia, 29. "We need to go back to the original resources before the government set standards to get the help that you are so rightfully deserved."
Organizers anticipate followers to pledge by a slightly modified version of the original party's Ten-Point Program, an ideological platform that underscores reparations, open carry rights, education, and non-interventionism for Black Americans. BPPUN members would also be expected to wear the party's original uniform of black berets and black leather jackets with the group's logo embroidered on the back.
Casanõva said that the logo should slightly differ from the original organization. Also separate from the past, he said BPPUN isn't interested in campaign politics.
Prominent BPP leader Eldridge Cleaver ran on the Peace & Freedom Party ticket in 1968 and a number of members won municipal seats during the 1970s.
At its peak, the old organization played a pivotal role in starting food assistance programs and health clinics in low-income neighborhoods. Ideological infighting and infiltration paranoia resulted in steep membership declines and chapter closures across the country. BPP was dead by the late 1970s.
Another group, the New Black Panther Party formed in 1989. Bigoted against Jews, white people, and interracial relationships, NBPP has been condemned by former BPP members and defined as a hate group by the Southern Poverty Law Center.
While geared as a whitewash-free group for anti-capitalist Black activists, BPPUN organizers say they wouldn't tolerate hateful rhetoric espoused within pockets of the Black nationalist movement. The organization would be positioned between integrationism and segregationism, according to Antonia. "I feel like our allies know where they stand, how they stand, and who they stand next to."
Casanõva regards his own plans to fund a Black and brown-centered LGBTQ+ homeless shelter as a soon-to-be BBPUN priority. If his partner didn't support that, he would know.
"We're honest," Antonia said. "Doing this with friends, they might not want to ruin the friendship by saying it's a bad idea. Here, we'd be like, 'Nah, that's a horrible idea, so let's do something else."
All of Us organizer Lexis Figeureo, videographer Adma Walker, and Saratoga Springs-based activist Chandler Hickenbottom have expressed interest in joining ranks.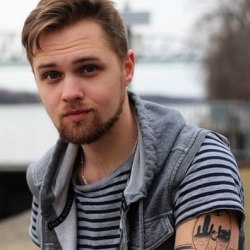 Latest posts by Tyler A. McNeil
(see all)