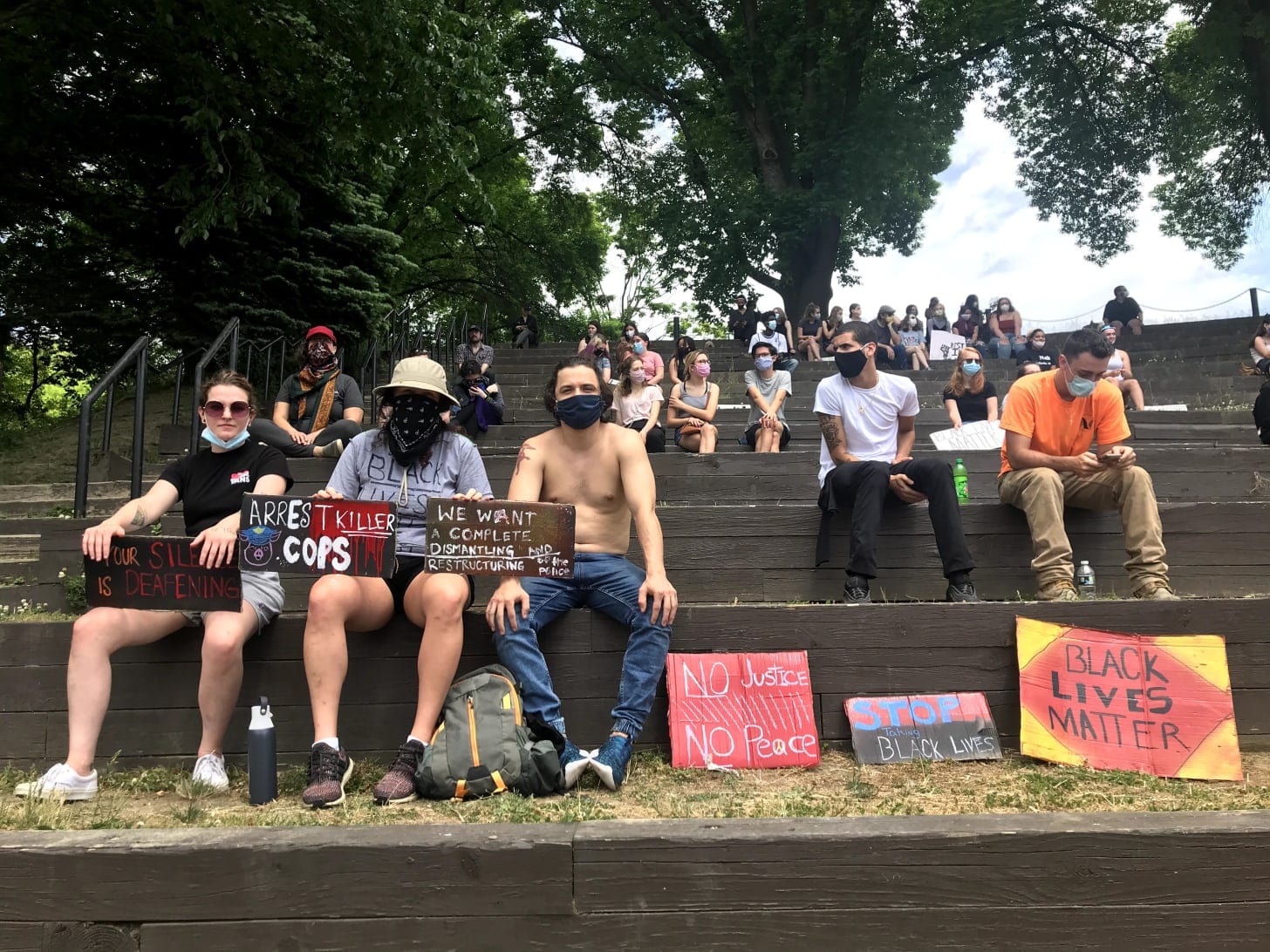 Youth Speakout for Black Lives in Albany
This article originally appeared on Them+Us Media
Today's "Youth Speakout" in Albany was promoted as a way to get youth and young ones feeling like they were part of the movement for Black lives, in order to let their voices be heard.
(Assembled protestors before the event)
"Our movement as a whole is focusing on non-violence, keeping the peace, and today we're going to focus on the youth. Today is about kids speaking up for themselves," said activist Jadyn Coutte.
(Natalie Hall speaking to the crowd about the need for changes in our political representation.)
The existence of this event was a strong counter to the idea, circulated by small-scale media outlets like Sidewinder Photography, and the mainstream television news stations, that the protests in Albany have been universally violent or rife with looting. This was an orderly assembly, one that was organized by a collective of community members, with support from Youth FX and PULSE, where young people and established community leaders had their chance to speak, powerfully, on the realities of their oppression, on their demands for political action, and on what you should do, if arrested or detained by the police.
The above clip contains audio from Anansa Benbow's speech, where she led a call and response session to educate the gathered crowd on their rights.
Legacy Casanova, Schenectady activist, reminded the assembled crowd of the need for intersectionality.
"All black lives matter," said Casanova, who declared himself to be a proud Black trans man. "That includes LGBTQ lives. You so you can't you can't be pro-Black and homophobic."
Movement leader Rosa Clemente and former Green Party candidate for Vice President gave a speech on the realities of policing in Albany, and the need to defund the police department here and everywhere. (The full speech is below.)
After speakers had their say, the youth, ranging in ages from 10 to 24, led an impromptu march into the surrounding streets of Albany. They ventured up New Scotland Ave, taking their time to thank healthcare workers for their sacrifices in caring for those afflicted by the pandemic.
The Youth Speakout was a peaceful yet powerful moment, in what has proven to be a difficult moment for the Capital Region, as nearly daily protests in Albany have been met with overwhelming force by the Albany Police Department (APD), and as there have been riots in Albany along Central Ave and South Pearl Street. The protests have remained so-far orderly in Schenectady, due to the hard work of protestors committed to a peaceful movement and to a police force who have proven to be slightly less reactive than APD.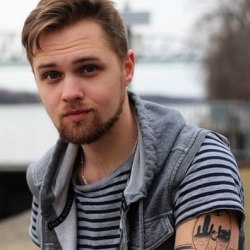 Latest posts by Tyler A. McNeil
(see all)