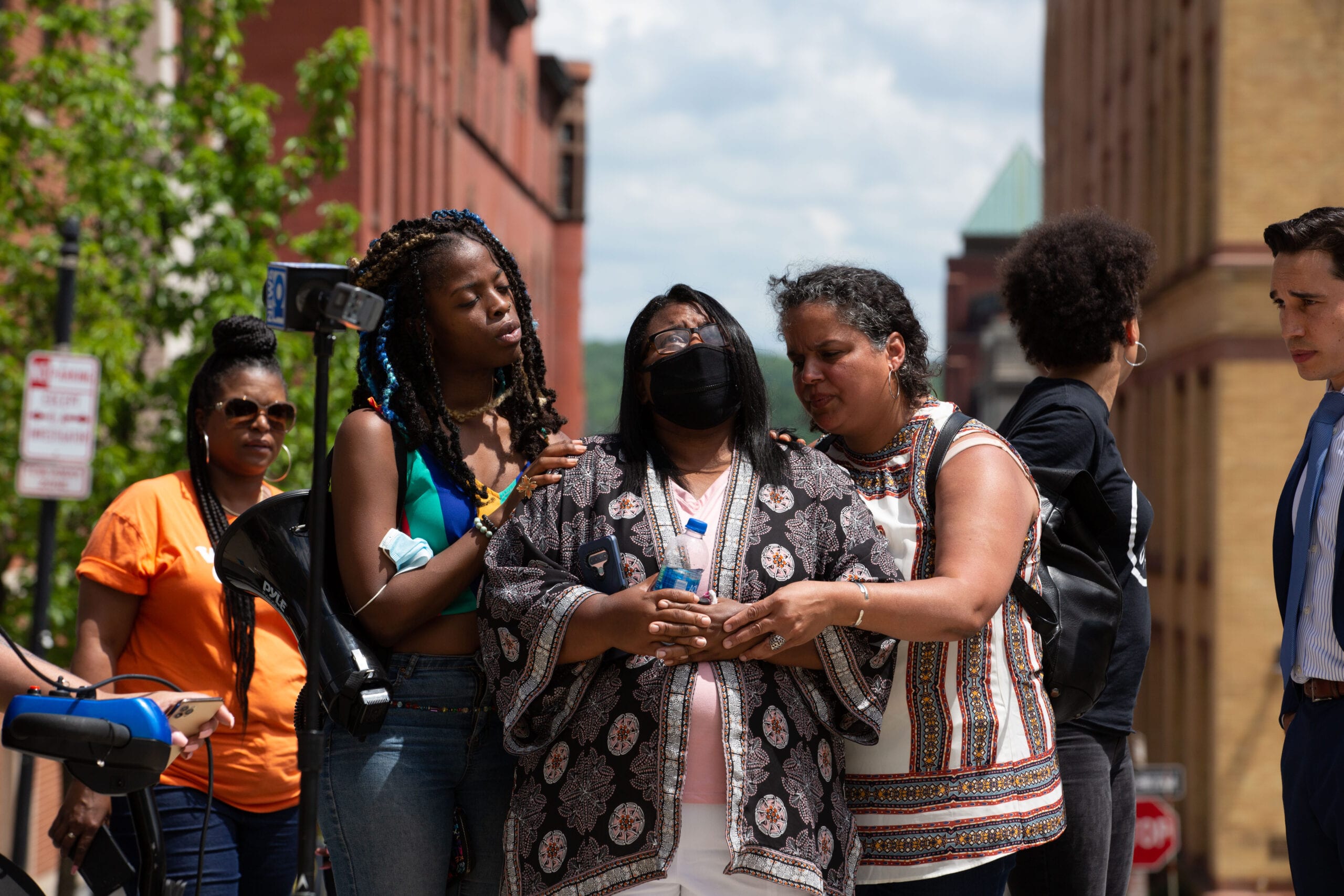 A mother's two-year fight for justice may end up in lesser charges for abuser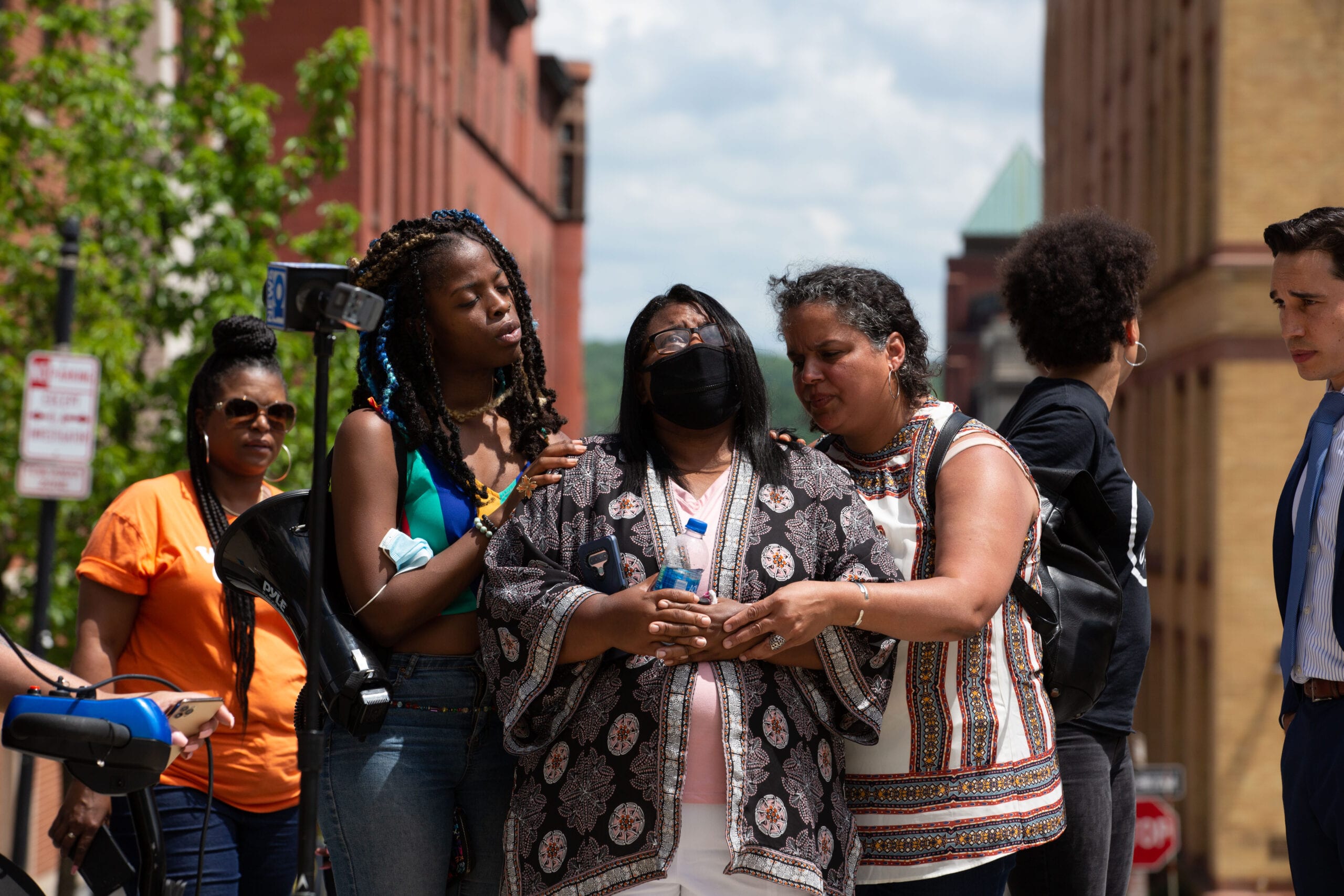 Yolanda Richardson struggled to hold back tears outside Albany County Court. Behind her, a group of local activists placed their hands on her shoulders to comfort her.
She was there to demand justice for her 9-year-old daughter Yasmeen, a semi-verbal Black girl living with disabilities who faced alleged abuse at the hands of a Lansingburgh school bus aide in 2018. She has now been fighting for justice for over two years — and for much of that time with little support.
Back in 2018, Richardson says she noticed something wrong with her daughter and decided to press the school district to release surveillance camera footage from her daughter's school bus. She says they refused. Meanwhile her daughter's bus aide, Kathy Retos, remained in her position with Birnie Bus Service, shuttling developmentally disabled students including Yasmeen between Albany and Troy.
It wasn't until Yolanda's relentless pursuit for justice that the New York State Police became involved and eventually arrested Retos on two felony charges of endangering the welfare of a person with special needs. The bus company has since claimed the action came after they conducted their own internal investigation with authorities. Richardson says her daughter was abused on three separate occasions, including during those months of investigation.
After the arrest, Richardson filed a request for the bus footage under a Freedom of Information Act request — she was again denied. It wasn't until she sought legal counsel that she was able to eventually obtain copies after litigation.
What she saw was disturbing.
In the footage, which has since been made public, Retos can be seen physically kicking, punching, and restraining Yasmeen while yelling and calling her racial slurs. She was just 7-years-old at the time.
Now, Richardson's cries for justice are louder than ever. She sought help from local community organizations Troy 4 Black Lives, All of Us, Project TRY, and activist Amy Jones. Together they are a part of the Troy-Albany Coalition for Black Lives and one-by-one they spoke outside the courthouse, where the District Attorney's offices are located, pleading for justice for Yasmeen and all Black people living with disabilities.
"It's abundantly clear that this little Black girl's case isn't a priority to the Albany DA David Soares, but please know that it's a priority to her entire community. We're here," said Amy Jones.
Richardson then told the small crowd about the unequal justice she sees in the handling of her daughter's case and the potential plea bargain. "There's a consideration the DA's office took when they formed this offer," she said. "While our Black community's youth and children are labeled offenders, the DA's office gives them no mercy or consideration of their families or their existence."
Jahaira Roldan, founder of Project TRY, spoke about stigmas felt by young Black girls in the educational system. "Unfortunately they do not and have not seen us as children who need love and support," she said.
"Yasmeen is a child who deserves agency, respect, and protection," Roldan added. "Yasmeen should not feel responsible for her own advocacy, and nor should the burden be placed entirely on her mother Yolanda as you see here is the lioness that she is."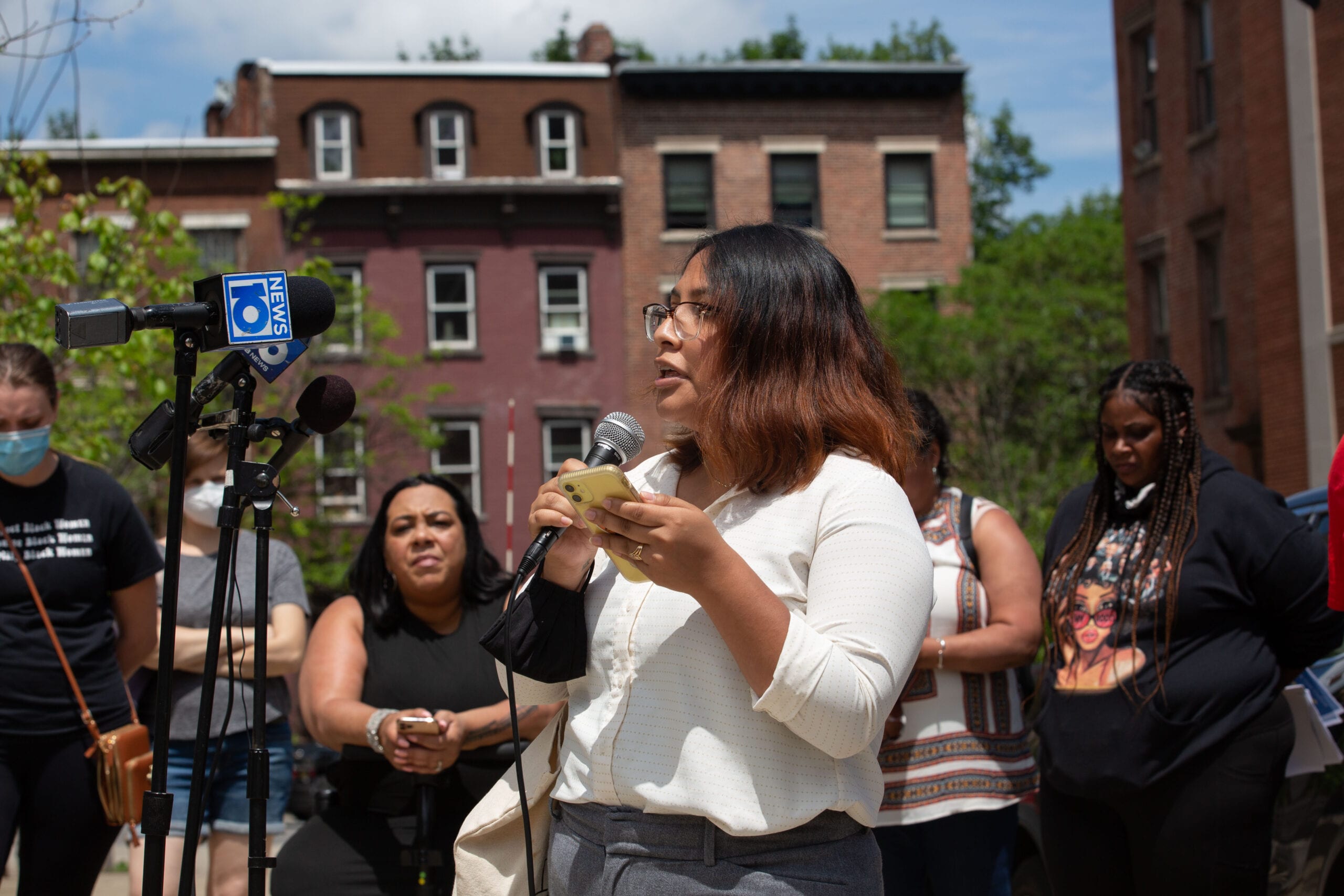 Richardson's attorney Matt Toporowski says that District Attorney David Soares is considering reducing Retos' charges to misdemeanors and that they have refused to include a hate crime charge. Soares' office said that the case remains "open and pending". Community members believe the lesser charges could allow Retos to work with children again.
Richardson and her community of supporters don't want to see that happen — and they aren't taking their chances.
"There are tools capable of preventing that woman from ever holding that kind of job again, that's what accountability looks like," said Jamaica Miles, co-founder of All of Us, "That someone who causes harm to a Black disabled child should never again work with any child."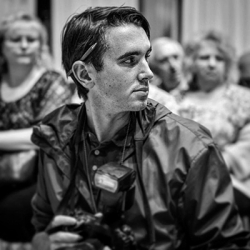 Latest posts by Patrick Dodson
(see all)