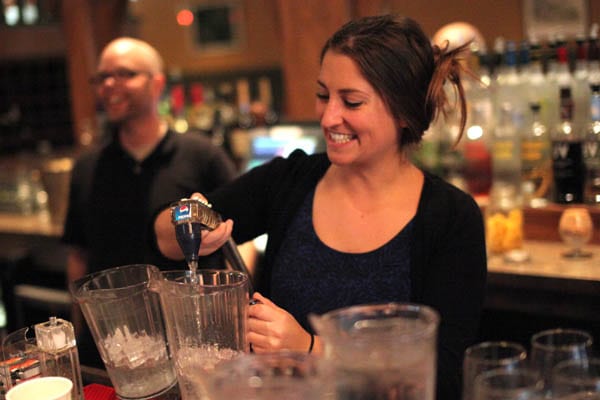 A Taste of Home: An Interview with Danielle of Café Madison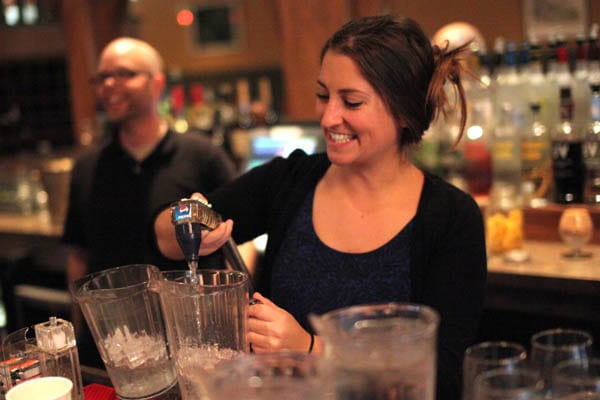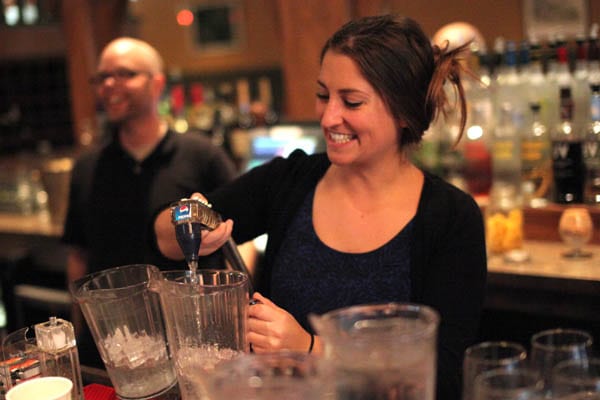 Note: this interview is part of a series done by St. Rose students in Daniel Nester's ENG251 class. Meet Danielle, a waitress at Café Madison, as interviewed by McKenzee Greene:
You are all so gracious here. The warm colors, and the ambience bring a lot of comfort, and makes me feel as if I'm nestled back in the Catskills. And you know where I live! You were there when Phish was in Bethel, New York, where Woodstock really happened. Cafés like this are all over the place, where everyone knows everyone. If you went out to lunch in a local place, you see everyone you know, and at least one cousin.
I've been here long enough where I see that some of our regulars have gotten married, settled down, have children. We see those families grow. When you've been in a spot like this, you really get to see people come together and develop special relationships. You get that regular business. I grew up in the area, went to high school here, went to SUNY Albany. I've been working here for four and a half years. Café Madison had a fire, so I've been with the restaurant since they re-opened. I saw a friend when I had gone out on a weekend, I worked with him at a different restaurant, and he had mentioned that this place was re-opening, and was looking for staff.
You have a really devoted clientele.
Yes! We have been open a really long time, about five years since our last re-opening. It's been really sweet to see people who have come in on dates, have their family brunches for their wedding here, and then bring their children in as well. It's cool seeing people grow like that, and knowing that they're devoted to a local place.
There's one couple that comes in in particular. When they first started coming in, they only had the one son, and we got to talking, because they're friendly, and it turns out I went to college with her niece. Whenever they come in, they ask for me. Since I've been waiting on them, they've basically doubled in size: two more kids. I really love being able to live in the Albany area where, although it's a city, you really get to know people after a while.
You're known as a morning-after bar. Do you have a lot of people coming in early in the morning for mimosas, or people getting a nip in before work?
Some people may not have even gone to bed yet! A lot of that. We serve a lot of alcohol to people during the week who work at hospitals. A lot of people who are getting off their night shift come in and have a meal, and a drink. It's like their night time, even at seven thirty in the morning, and we treat them as if it was. All about the customer. We're unique in that we sell booze this early in the morning.
Have you ever had anybody you had to escort out, even in the early morning hours?
We have. A lot of times, when the school year is in session, we have a lot of people who have been out all night, and they come in hung over. We have had a time where people had to just pay, because a girl was just getting sick in the bathroom. She couldn't eat. And her party decided not to, either.
Do you have a signature dish that you would serve to someone who has been coming here for years, or even so, someone who's coming here for the first time who is a little, shall we say, under the weather?
[Laughs] I would venture to say our signature dish, the Raspberry Oatmeal Pancakes. The cooks and chefs often wear t-shirts in the morning with the "best raspberry pancakes in town," and they really do mean it. There's no fooling around with those guys. Or the fried oatmeal. It's a favorite among all of our customers, not just the morning-after clientele.
I'll have to come back sometime and try them out. Especially the fried oatmeal! That sounds so peculiar. But the raspberry pancakes have totally got my taste buds tingling. So, say I come in here in two years, and I'd like to order a signature Café Madison drink. What would you suggest?
Our Bloody Mary's are excellent. We have several different types of mimosas, too. The classic is just orange juice and champagne. We also have a pomegranate mimosa, with pomegranate liquor, and an orange crème mimosa, with whipped cream flavored liquor and real whipped cream on top.
I noticed that you, and your co-worker, Donna, match today, and matched the last time I came in. Is this a coincidence, or are you two planning your outfits together?
[Laughs] It's actually a total coincidence. I guess when you work in a place with someone for a while, you start to synch up your style…good observation.
We're all friends here. We're all in a bowling tournament for people who are in the service industry. Around the holidays, the owners of the restaurants in the area (The Point, Junior's, the pizza shop, and two bars) close down for a night, and we go to the local bowling alley for the night.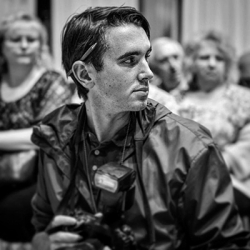 Latest posts by Patrick Dodson
(see all)