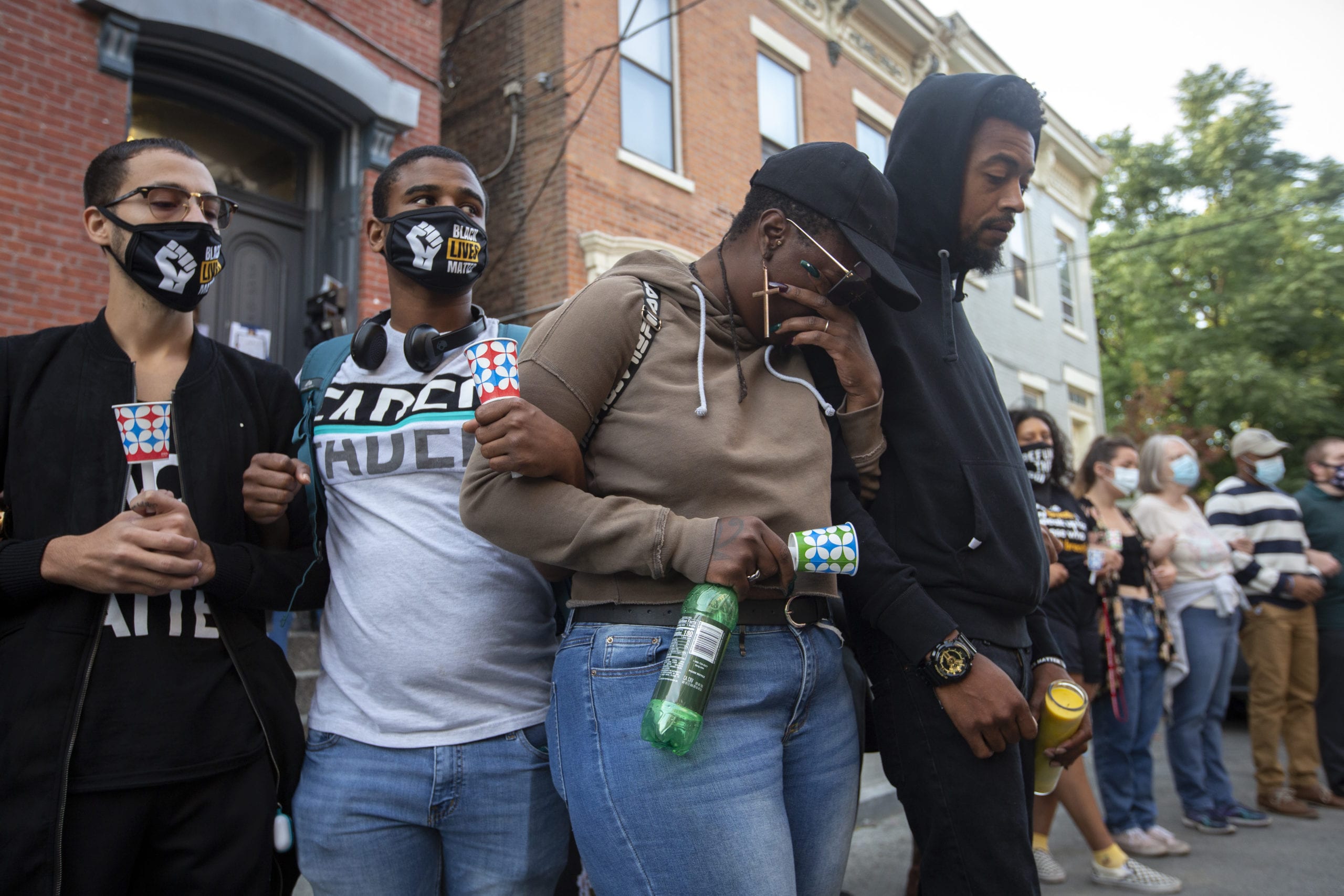 A tragic loss rattles Troy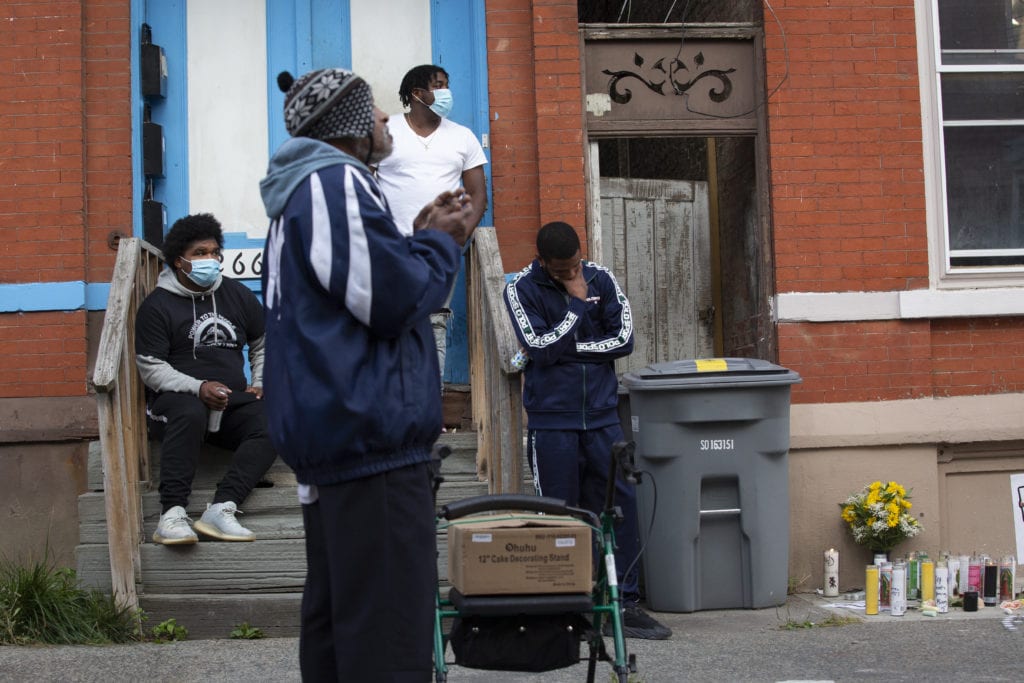 At first the news out of Troy late Sunday night was sadly routine.
Another shooting in a city overwhelmed by violence, where 12 others have been killed this year. It wouldn't be until Monday morning that the public learned that this was not just another case of summer gunfire.
A drive-by shooting on Old 6th Avenue left one male dead. His name was Ayshawn Davis. He was hanging out with a group of friends when the bullets started, one striking him in the head. It's unknown who the target was and the shooters remain at large.
By the afternoon every local media outlet was on the story and many highlighted a Spectrum News segment about odd jobs he performed at a local pizza place in exchange for food and tips. One reporter even said he was "remembered for his work ethic."
To learn that a victim of urban gun violence led a motivated and hard working life within his community is normally a righteous thing.
The only difference this time is the age of the life lost.
Ayshawn Davis shouldn't have had a work ethic. He was just 11 years old.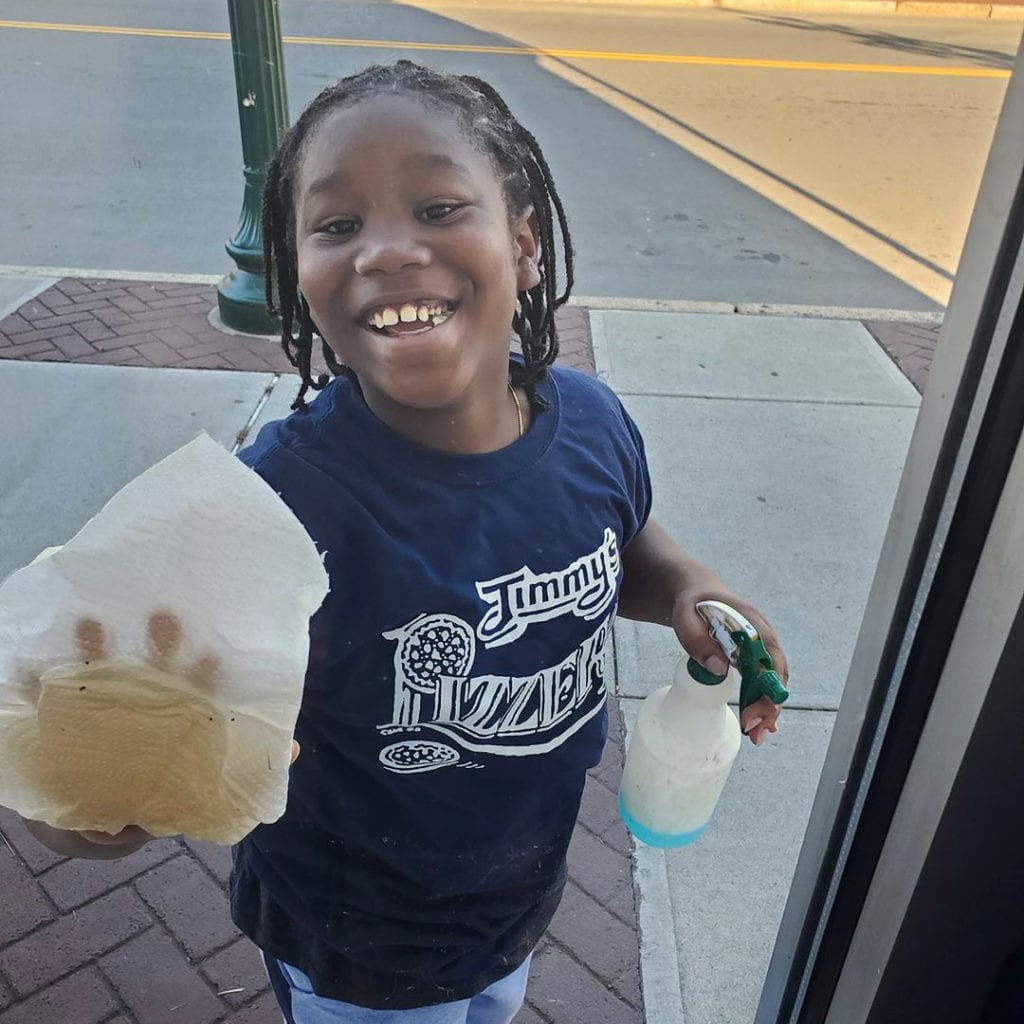 HE WANTED TO DO ANYTHING HE COULD
"He wanted to wash the windows, sweep the floor, sweep the sidewalk, wash the tables," Jimmy's Pizzeria Owner Tony Buchanan said in a Facebook tribute. "He wanted to do anything he could to EARN some money."
According to the Times Union, Ayshawn's friends would often pool together odd-job income to buy pizza and wings to enjoy together on a stoop much like the one they sat on Sunday night. The neighborhood is also home to many other children that play outside and walk down the block to the corner bodega and basketball courts. For a street that is only two blocks long, it has had its share of violence — another sidewalk memorial, with candles still burning, could be seen just feet away.
By all accounts Ayshawn's youthful spirit shined bright. In a photo shared by the pizzeria, the boy flashes a larger than life smile as he wipes down the window from outside.
Ayshawn had also recently joined protesters outside Grace Baptist Church, the racist church that has cast a shadow over Troy's morality. There he held a handwritten sign that read "Unified Silence Against Hatred + Violence." Black Lives Matter organizers recounted meeting a young boy that night eager to take on gun violence and racism in his city. He wanted to be a part of the change.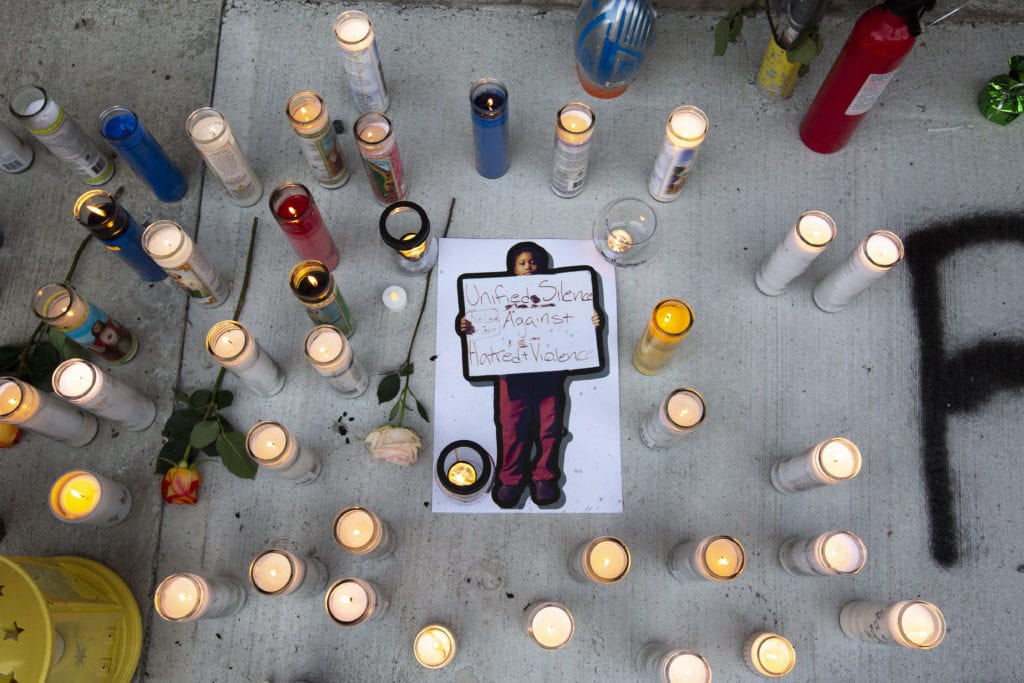 One of the organizers of that protest spoke about the impact Ayshawn had on them and the greatness they saw in his future.
"Ya'll just lost an ally," Tasheca Medina said. "He could have done amazing things for Troy."
She expressed anger at the incalculable loss of multiple other young people the Capital Region has seen this year.
"Every two weeks I'm organizing another fucking vigil for a kid," she said, breaking down as she yelled into the megaphone. "That's insane."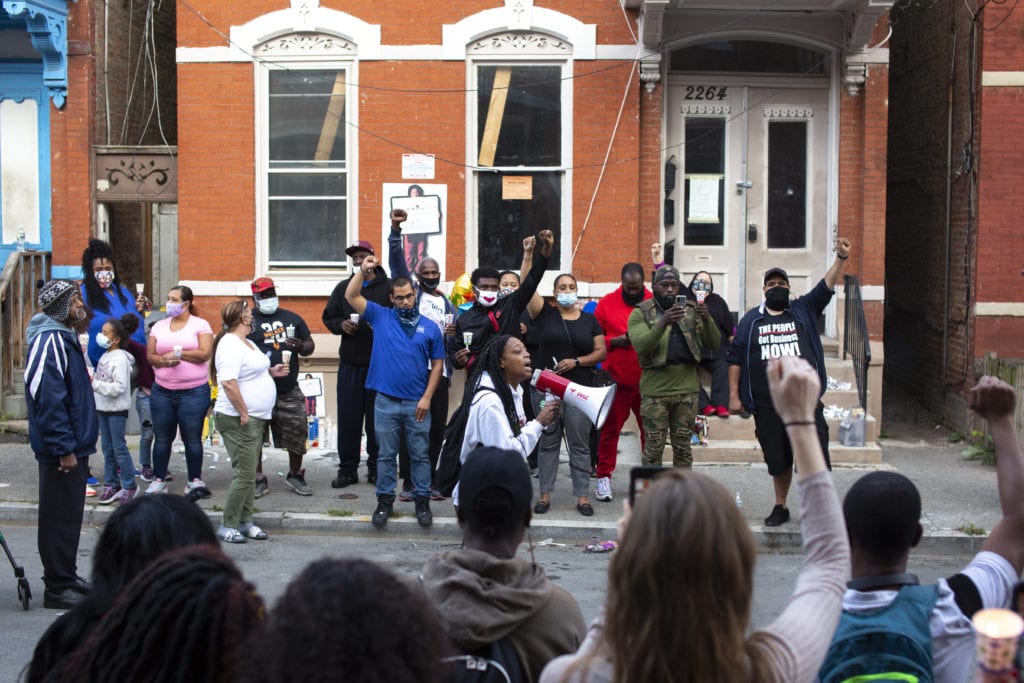 His work ethic and attention towards social justice issues did certainly set him apart from other 11 year olds. While Ayshawn was hustling inside a pizzeria for a little spending money, most children his age would be playing at the park. While he was showing up for protests, many kids his age would have been home playing video games.
While Ayshawn had all the makings of an adult twice his age, it shouldn't have been that way.
In a perfect world he would have been able to just be a kid.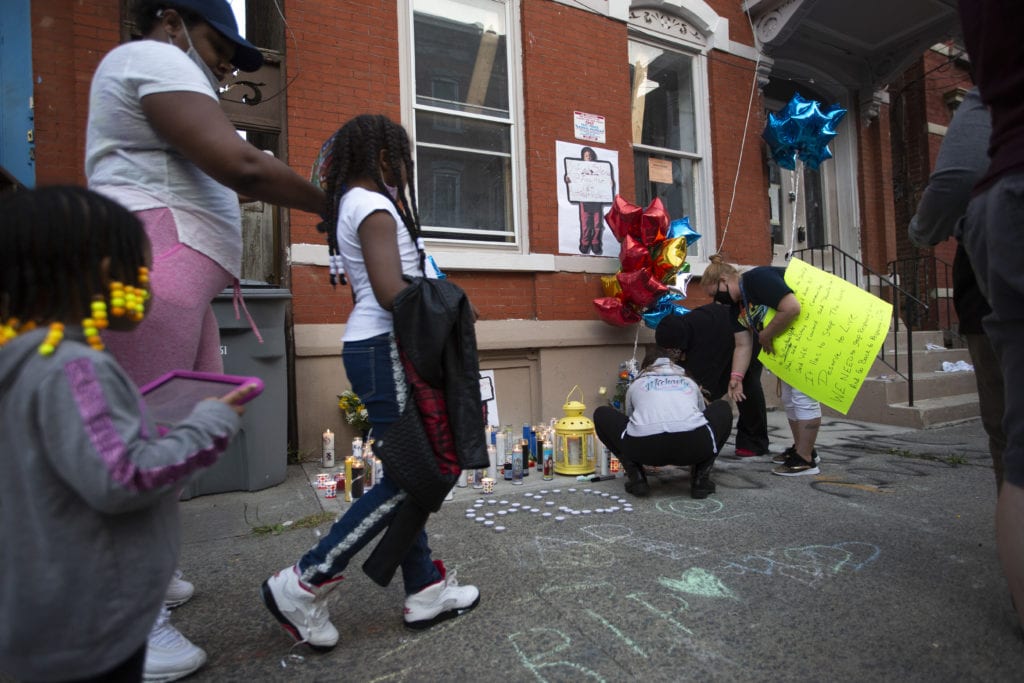 SAYING HIS NAME
An older white woman took to the pizzeria's Facebook page after Ayshawn's death to shift the topic, without provocation, towards recent social justice movements. She wrote, "Black lives matter? What about this young black life? Will there be protests for his life? Will people be demanding that his name be said??"
That night people did gather to say his name.
Ayshawn Davis. 11 years old.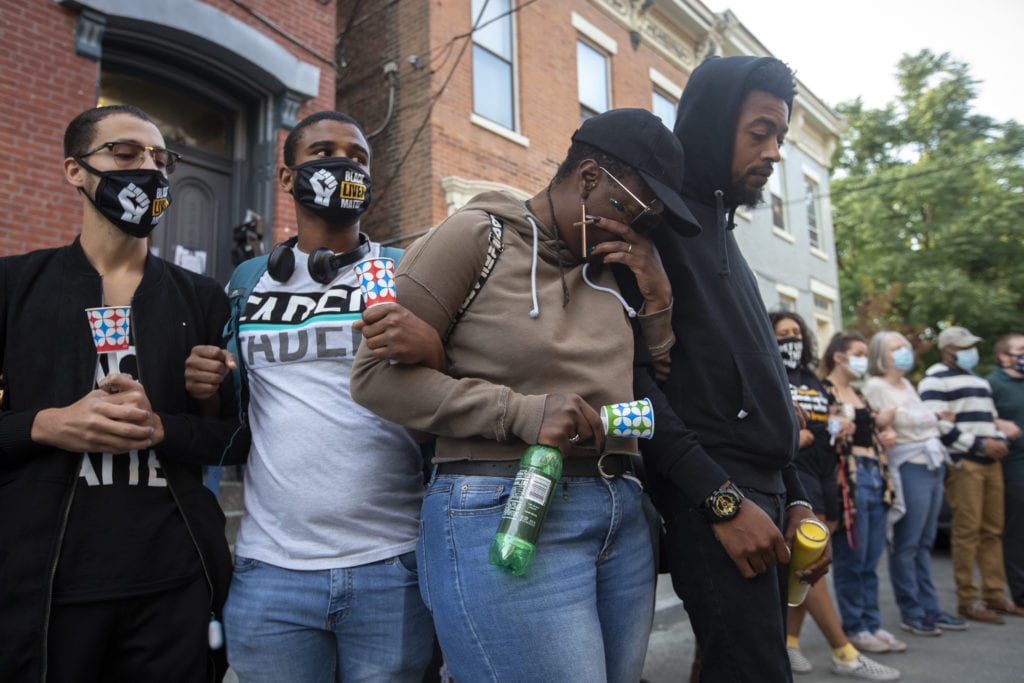 It was a protest in the form of a candlelight vigil. Community members demanded justice not only for Ayshawn's family, but for the city where he met his untimely death and the system that wronged him. They said the same thing Black Lives Matter protesters across the country have been saying for months and years — that Ayshawn's life mattered.
Among them was 17-year-old John Delorenzo, who had just started his senior year of high school earlier that day. Much like Ayshawn, John found himself taking on a role much older than his age. He traveled to a city block he had never been to before to speak into a megaphone about what he called the "colonized mindset" of criminal justice.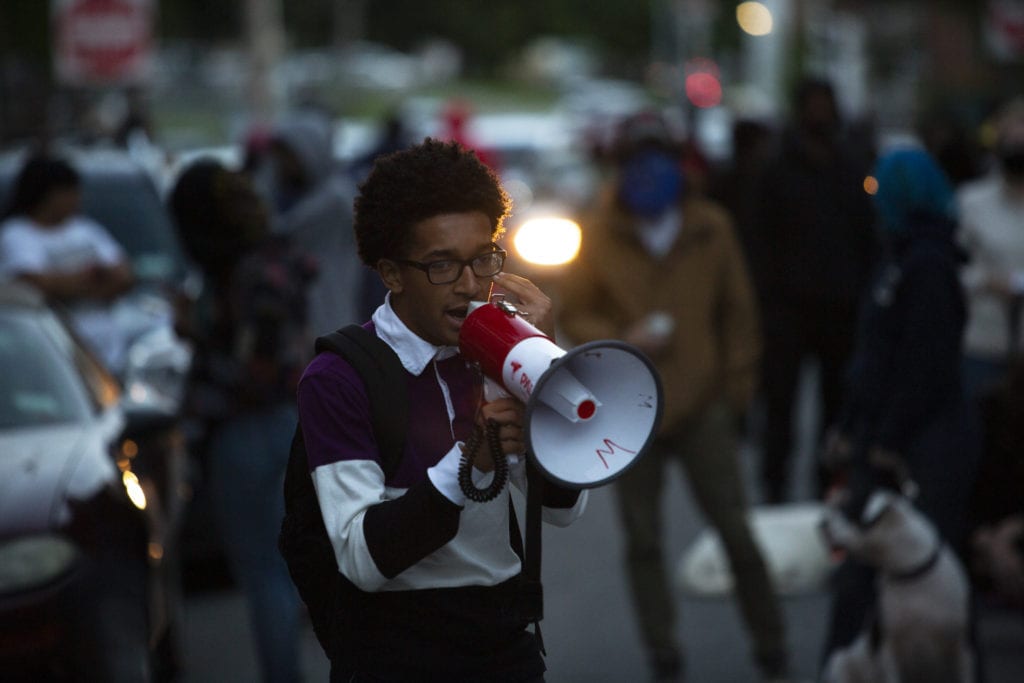 "If you're going to catch 20-to-life and go to jail, then you're going to serve in the system that they want you in," he told the crowd. "Here's the reality… we have to figure out something where the community can take back the power."
It was hard not to think that six years from now Ayshawn could have been in John's shoes, dropping similar knowledge he would have picked up along the way.
Carlton Sheppard, an older Troy resident, repeated a sentiment to the crowd multiple times, making sure the message resonated — "We aren't supposed to bury our kids. They're supposed to bury us."
He said it again — "We aren't supposed to bury our kids. They're supposed to bury us."
Sheppard later locked arms with James Miles, a Troy man who was speaking out about gang violence. On his other arm, Manetertep El Dey, who speaks out about the same thing in Albany, linked up. As Albany and Troy joined together, a ripple effect cascaded through the crowd without the need for instruction. A giant circle naturally formed, everyone arm in arm.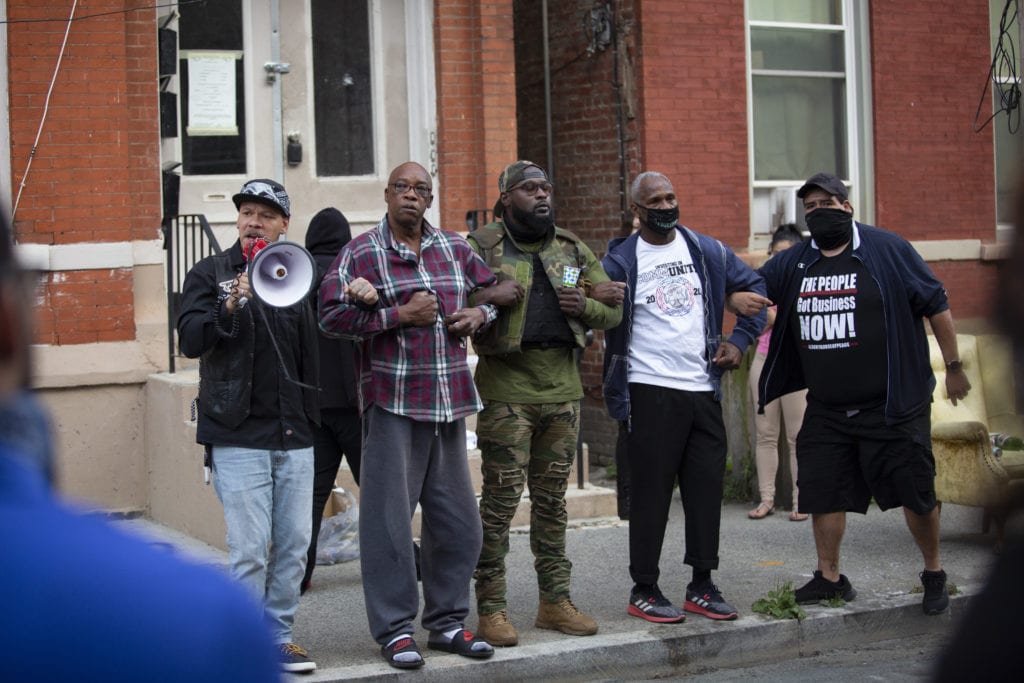 A WHOLE DIFFERENT CITY
Tasheca Medina spoke about the unequal impact that the coronavirus lockdown has had on the community. She wants to see more outreach and activities for the youth. She also wants to see the city invest in their neighborhoods like they do in Monument Square. She was among multiple speakers who suggested an allocation from police funding would help build better neighborhoods.
"If you go downtown, it looks like a whole different city," she said. "And it's only two blocks away."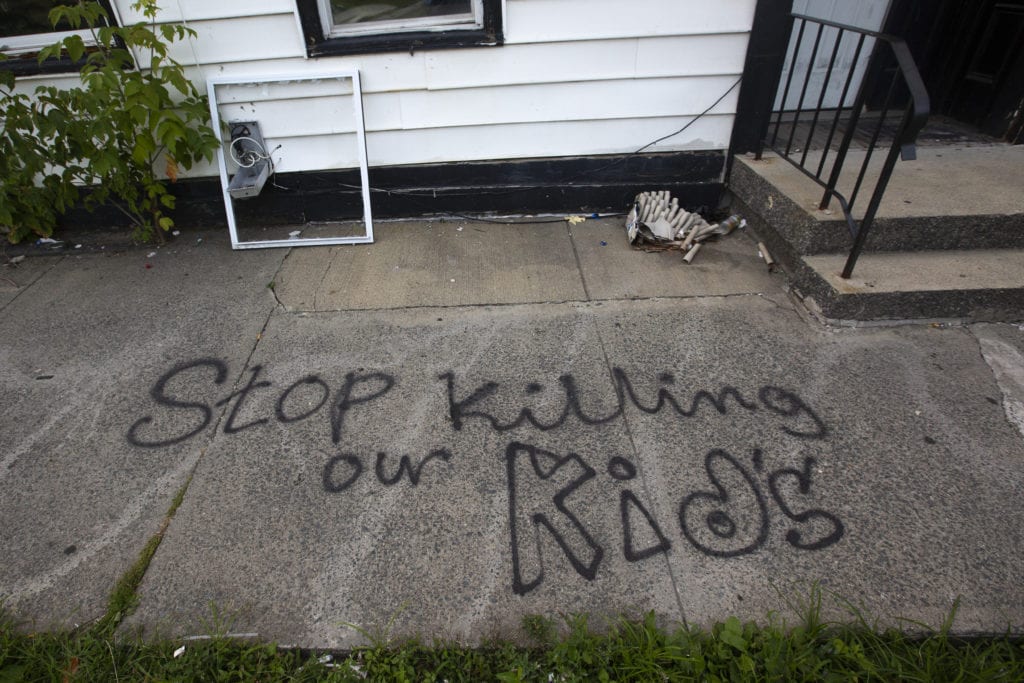 No one from Mayor Patrick Madden's office was in attendance at the vigil. Deputy Mayor Monica Kurzejeski claimed, in a text message relayed to everyone in attendance, that she wasn't aware it was taking place. The crowd scoffed at that. When a local reporter reached out the the mayor's office for comment, they simply directed him to his tweets.
Meanwhile, four blocks away from city hall on Old 6th Avenue, Medina called on Madden to do more for young children like Ayshawn, who she says receive little attention from the city.
"The only thing Troy gave them was violence."
HE DIDN'T GET TO LIVE HIS LIFE
Hours after the shooting, 19-year-old Jayvon Alston put out a call on Facebook.
"If y'all want to come we going to light some candles for my brother."
Jayvon probably didn't expect to be spending the end of his teenage years trying to budget for his little brother's funeral. He created a GoFundMe to raise money for the costs.
The title was both simple and crushing– 'My baby brother funeral'.
"He just graduated 5th grade," Jayvon wrote in the fundraiser. "…he was just about to experience the life of a middle school kid he can't even do that because he is gone he didn't get to live his life."
Jayvon joined his family members Monday night at the vigil. After his aunts spoke and thanked those that came out, Jayvon was asked if he wanted to say anything. He could barely shake his head no, a tear streaming down his face.
The crowd then said they would do the talking for him.
Together, everyone let out a long, much-needed scream.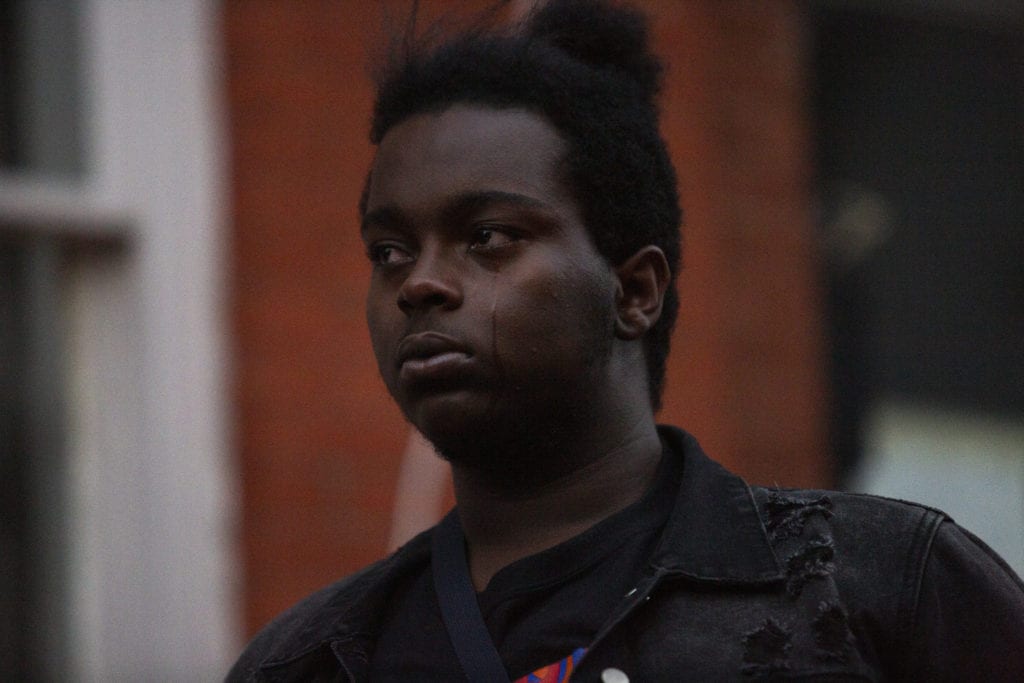 ---
DONATIONS CAN BE MADE THROUGH A GOFUNDME SET UP BY THE FAMILY. COMMUNITY MEMBERS ARE GATHERING TONIGHT, SEPTEMBER 15th, AT 5 P.M. TO HELP CLEAN OLD 6th AVENUE.
ANYONE WITH INFORMATION ABOUT THE DEATH OF AYSHAWN DAVIS IS ASKED TO CONTACT THE TROY POLICE DEPARTMENT. A REWARD IS BEING OFFERED.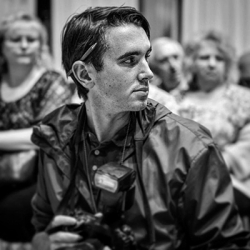 Latest posts by Patrick Dodson
(see all)