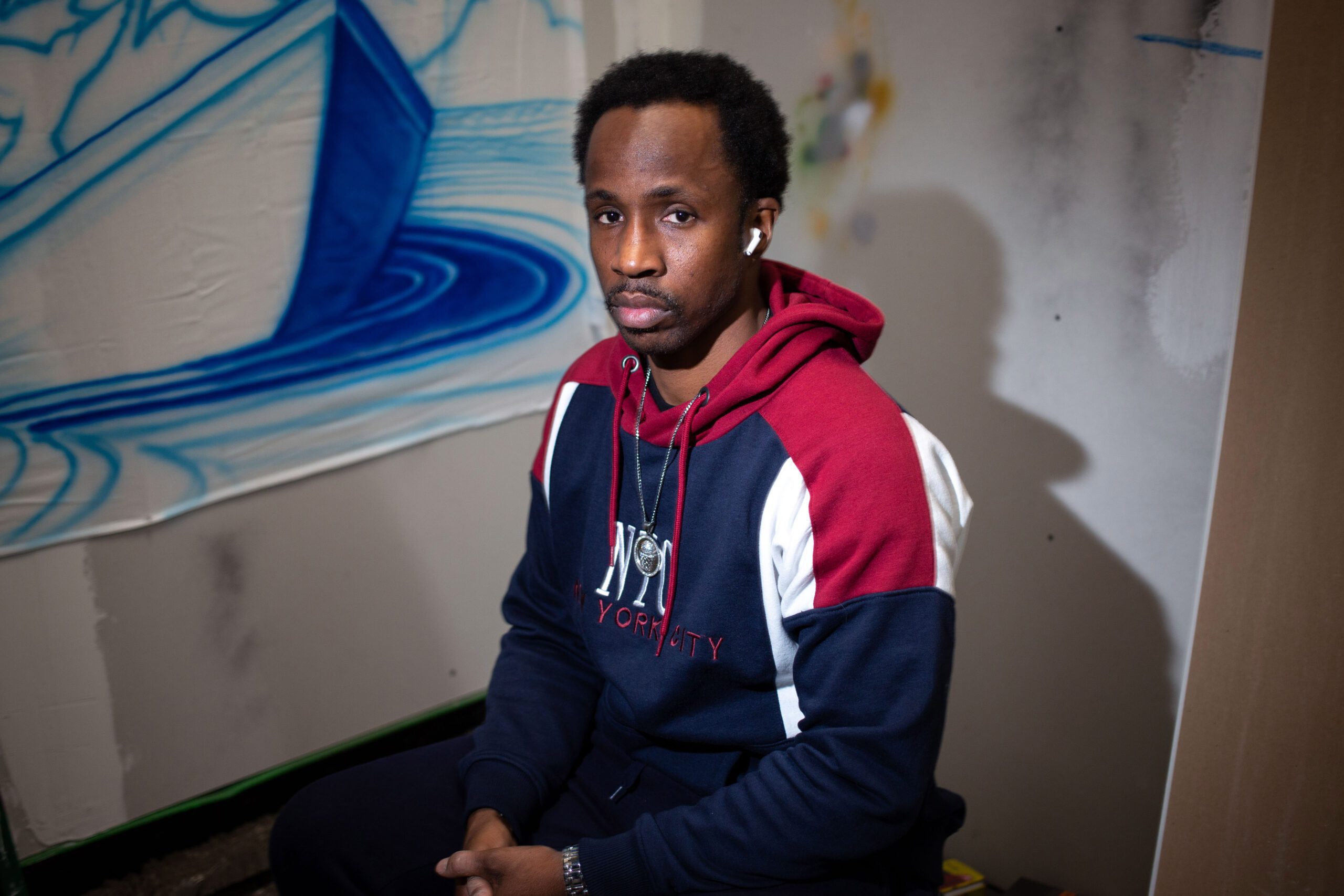 After clemency, local man builds a new community in Albany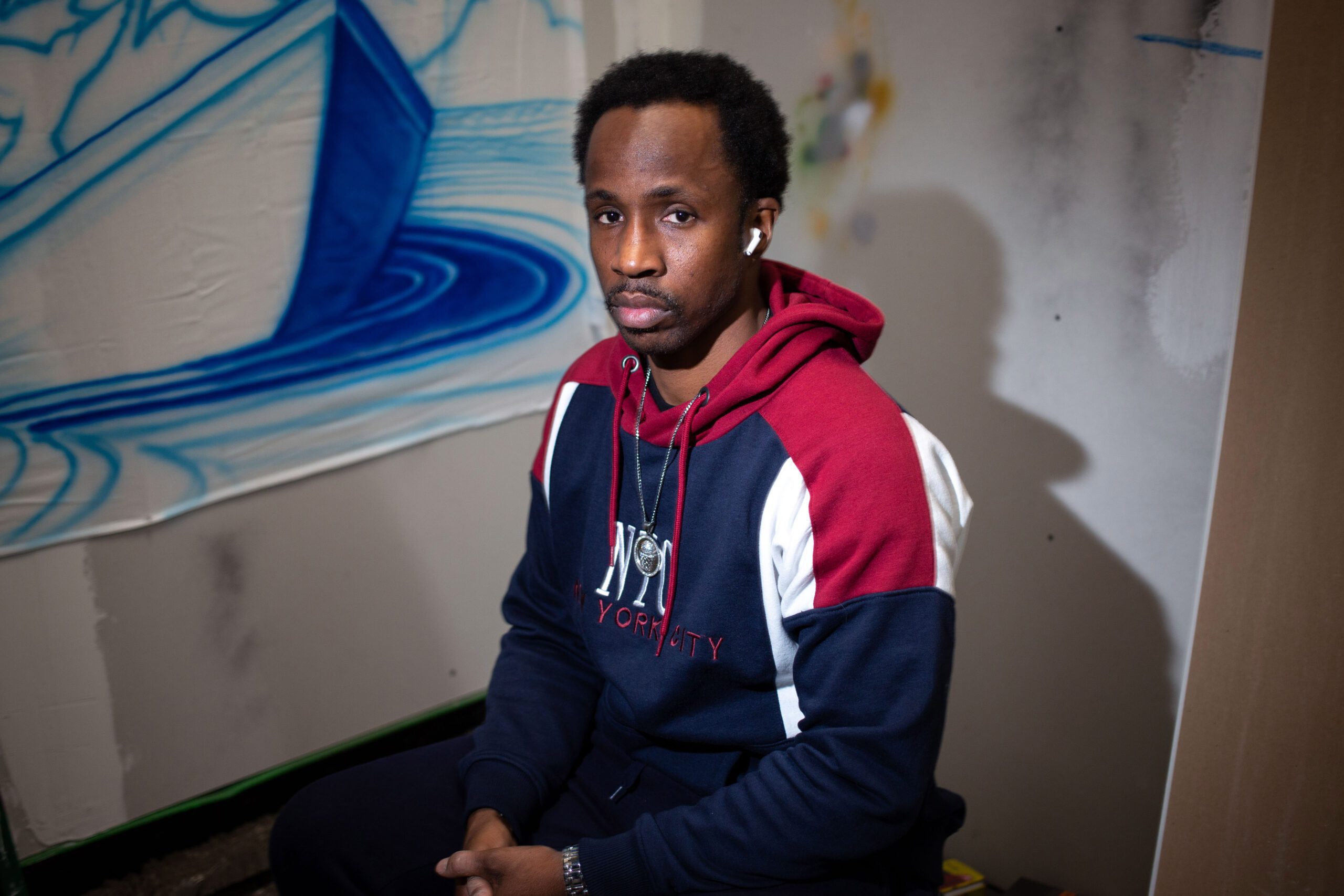 Dontie Mitchell spent nearly a quarter of a century behind bars.
Half his life.
Then, one afternoon in September, a guard interrupted him while he was making a phone call. He was told to immediately report to the specialty clinic.
It was there that he found out he would be going home. Changing his name to Mfalme Sikivu while incarcerated, he was one of ten people granted clemency by then-Governor Andrew Cuomo on his final day before resigning from office.
Under state law and based on 2019 guidelines, New York's governor has the power to grant reprieves, commutations and pardons after conviction "as he may think proper." The qualifications for clemency are often vague, but in a press release announcing Mfalme's, Cuomo's office wrote that he "focused on mentoring other young men who grew up without role models" and listed his educational degrees and positions held while incarcerated.
Despite promising to overhaul the process by granting additional clemencies throughout the year, Cuomo had traditionally granted them only during the holiday season. In over a decade in office that meant only 31 such commutations. Now Governor Hochul's office has again promised reform. "While we cannot comment on pending clemency applications as the process is confidential, Gov. Hochul is committed to improving justice, fairness and safety in the criminal justice system, and we are reviewing applications in that context," a Hochul spokesperson told The City.
Mfalme believes he was already on a list prepared for this year – and Cuomo decided to act upon it while he still had the power. Christmas came early.
"He did the right thing, I think, in this one instance," he said.
Mfalme's last taste of freedom was when he was 17-years-old. Just one year out of the foster care system and while struggling to get by in an Equinox Youth Shelter, he robbed an Albany McDonalds at gunpoint. Although he says no one was physically hurt and it was his first felony charge, Judge Thomas Breslin sentenced him to the maximum 35 to 70 years behind bars — as an adult.
Breslin, a longtime Albany judge who recently retired, gained accolades in the media as being "one of the toughest and most direct judges." Breslin, along with District Attorney David Soares, also received criticism for wrongfully denying "youthful offender" status to Marquis Dixon, a 16-year-old Albany resident who flashed a gun to rob someone of a pair of sneakers in 2014. He was sentenced to nine years in prison.
Mfalme's sentencing came long before – in the 90's – when America was in the midst of an aggressive expansion of mass incarceration in the country.
According to the Sentencing Project, Black children are two and a half times more likely to be arrested than white children, and nine times more likely than white youth to receive an adult prison sentence.
Coming of age while incarcerated, Mfalme watched as laws in New York State and throughout the country were changed to offer better second chances to young people. Society outside was progressing as he fought against mistreatment and abuse inside the prison system. In a radio commentary recorded from a prison phone, Mfalme pleaded that "my life is worth just as much as yours" while the Black Lives Matter movement was spreading across the nation.
He decided to set his sights on clemency in 2017 and wrote to the Governor every week. He earned a degree and began mentoring younger men. He reached out to whoever would listen to the story of his unjust sentencing. Still he thought he was "pursuing a losing battle."
In an interview with Fordham University's radio station last winter, Mfalme was asked what he would do if he were granted clemency.
"I want to be a big brother or father figure to young men who don't have that in their lives," he said.
Now a 41-year-old adult, Mfalme walked out of Great Meadow Correctional Facility and was greeted by a group of loved ones.
"I was like a celebrity," he said. "Pretty dope."
Back where it all began
Mfalme landed back where it all began — in Albany and without stable housing. He's been staying with family while searching for his own place, and is raising money through a GoFundMe in the meantime.
"There's discrimination with that, because I don't have enough job history or credit, whatever the case may be," he said. "So certain rentals are not trying to rent to me."
Housing uncertainty hasn't stopped him from continuing the self-improvement organization he began while he was incarcerated. The organization, called Ujamaa Fraternal Dynasty, is named after the fourth principle of Kwanzaa and translates to "cooperative economics."
Building UFD in prison came at a risk — he was once sentenced to five months of solitary confinement when guards confiscated 139 handwritten pages and 79 typed pages that they categorized as "unauthorized organizational material." He went to court to try and get the Department of Corrections and Community Supervision to recognize his organization and return his papers.
Now meeting in the back of a tattoo shop on Quail Street, Mfalme and a cast of Albany youth talk over disputes and discuss their futures. They take turns playing rap songs they've written. He calls them his nephews and sons.
Mfalme says that without organizations like UFD getting recognition from DOCCS, young incarcerated people were more likely to end up back in prison when the system fails with rehabilitation and increases recidivism. He points toward prisons defaulting towards harsh punishment when dealing with gangs – something he says only emboldens them. It's the kind of revolving door that he now sees out on the streets with young people who gravitate towards gun violence in a city that invests in more policing instead of community mentors.
"Politicians want to give more money to the police to do what?" he said. "You're not really ensuring public safety if you don't have no preventative programs, and if the preventative programs that do exist aren't given the resources necessary to be effective at their job."
Despite no funding and little help, Mfalme has taken to the streets to meet and mentor young people. While he could be doing anything with his second chance, Mfalme says he is dedicated towards making sure others from his community don't grow up incarcerated.
Asked if he ever considered just becoming another anonymous face in the crowd with his newfound freedom, he flatly refused.
"It's just not my character to ever, ever lay down and give up on anything," he said.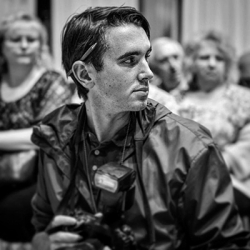 Latest posts by Patrick Dodson
(see all)