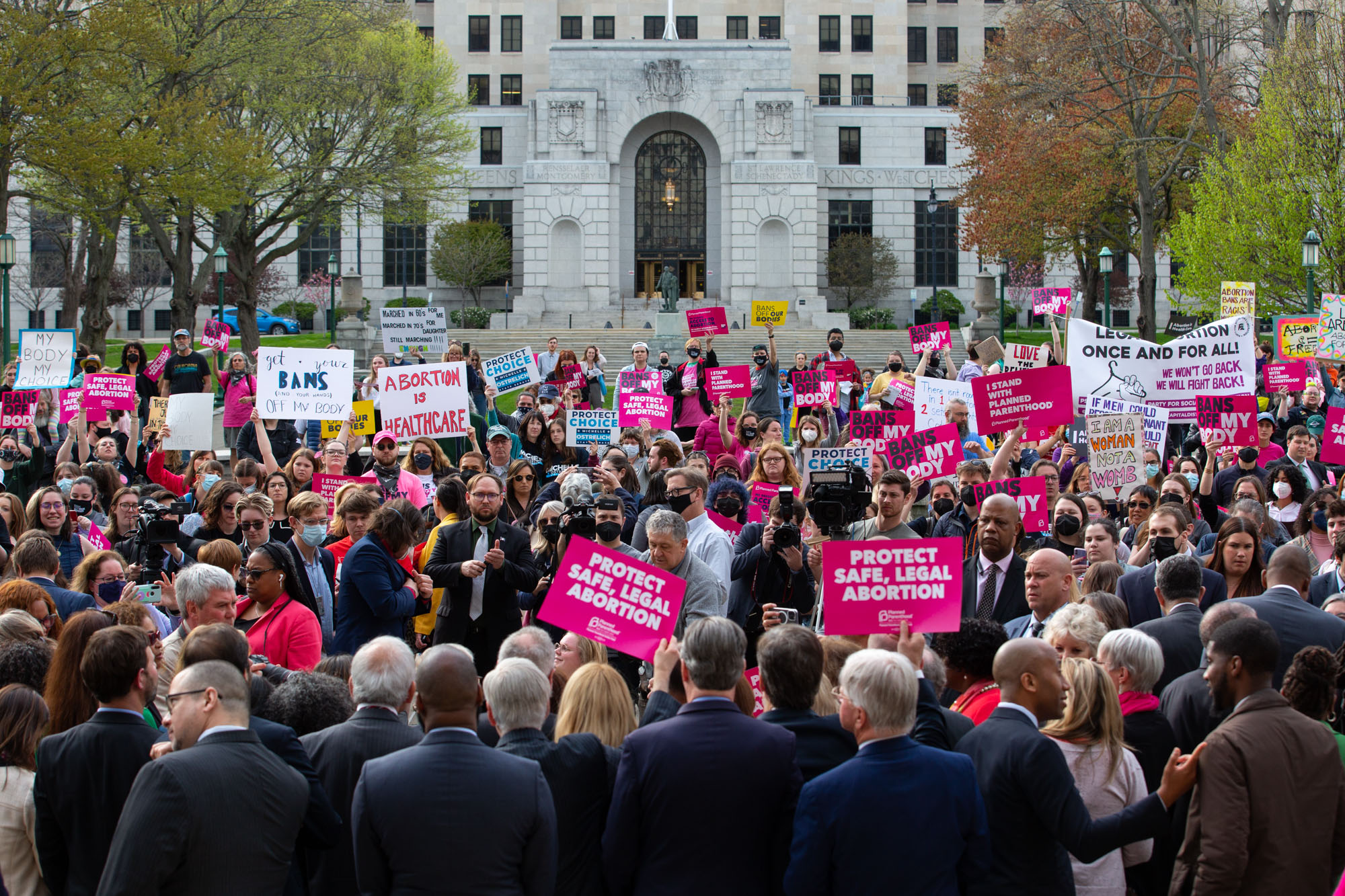 Albany rallies following Supreme Court abortion news
With only hours notice, hundreds of community members gathered in Albany's West Capitol Park to rally in support of reproductive rights.
The event came after Politico broke the news yesterday that the Supreme Court is likely to rule against safe access to abortion in the United States. A leaked draft opinion by Justice Alito called the landmark 1973 Roe v. Wade ruling "egregiously wrong from the start."
Speakers outside the New York State Capitol included Governor Kathy Hochul and her newly appointed Lt. Governor Antonio Delgado, Senate Majority Leader Andrea Stewart-Cousins, and Assembly Speaker Carl Heastie.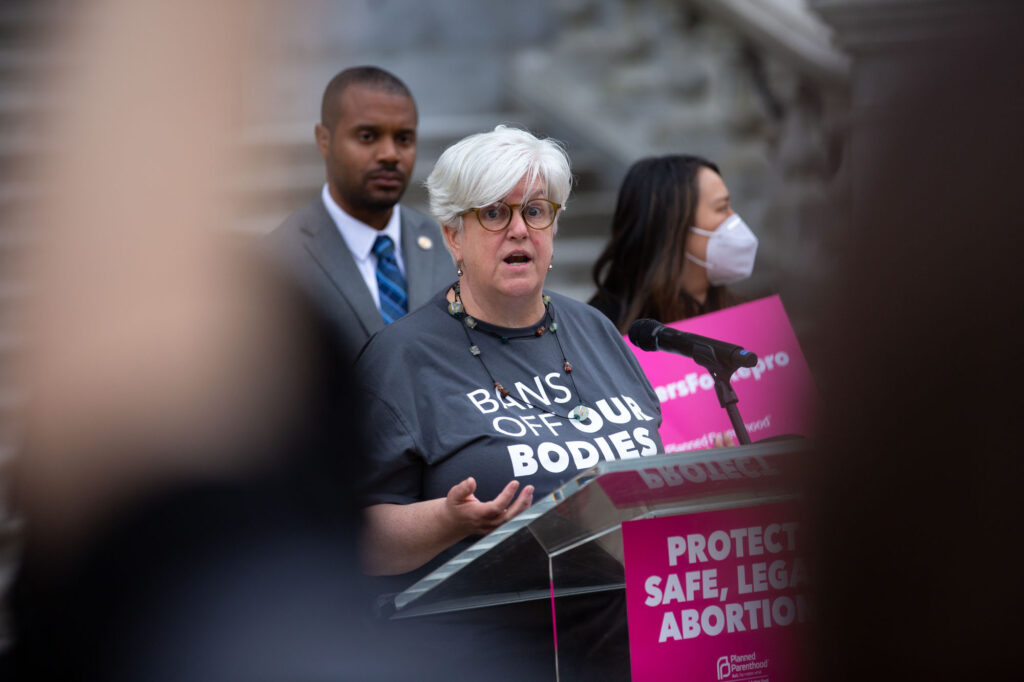 Chelly Hegan, President of Upper Hudson Planned Parenthood, told the crowd about the text she received late last night alerting her to the long-feared news.
"It doesn't matter how prepared any of us were for this moment," she said. "This moment is heartbreaking for so many of us for so many reasons."
"The intention to overturn Roe v. Wade and Casey is a breaking down of guardrails that have kept many people across this country safe. And as these guardrails come down, the people living in more than half of the states in this country will have no access to abortion by the end of this year. That's over 30 million people. I need you to really think about what that means. It doesn't mean that we're in the middle of an emergency. It means that there is a system that has completely broken that we need to rebuild over the next 10 to 20 years. And we need to rebuild that state by state legislation by legislation, person by person, conversation by conversation," Hegan said.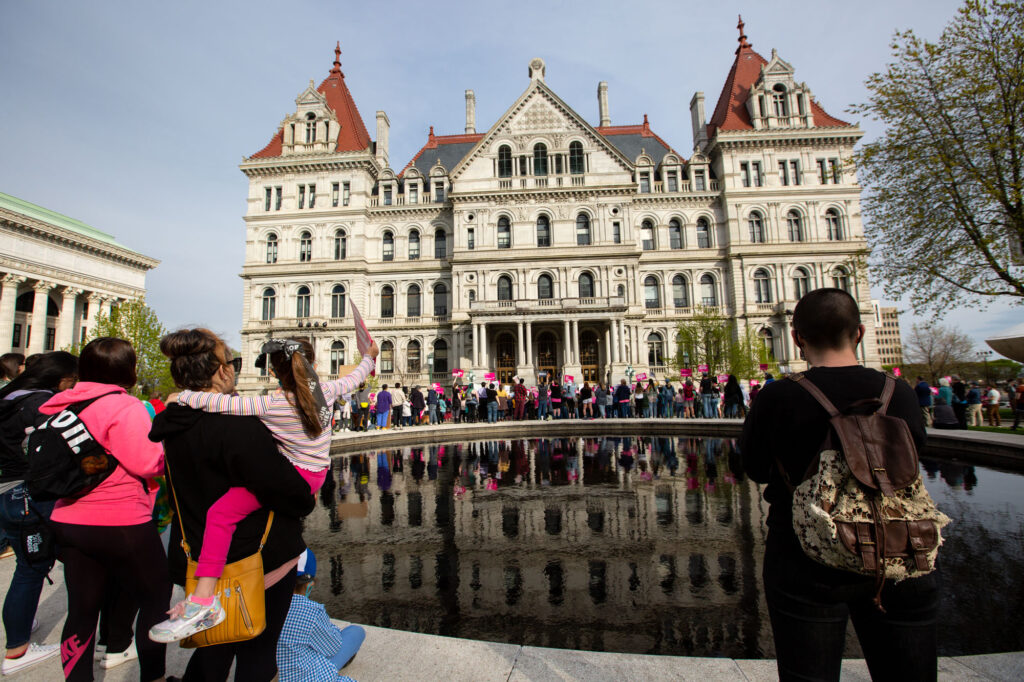 "There's a lot of people who don't even know they care about abortion until they need an abortion," she added. "And that's okay."
Hegan reminded the crowd that "here in New York if you need an abortion, you can get an abortion."
Troy 4 Black Lives organizer Luz Marquez-Benbow was also among the speakers.
A survivor of sexual abuse herself, Benbow first worked on statewide anti-sexual assault issues at the New York State Coalition Against Sexual Assault in 1998.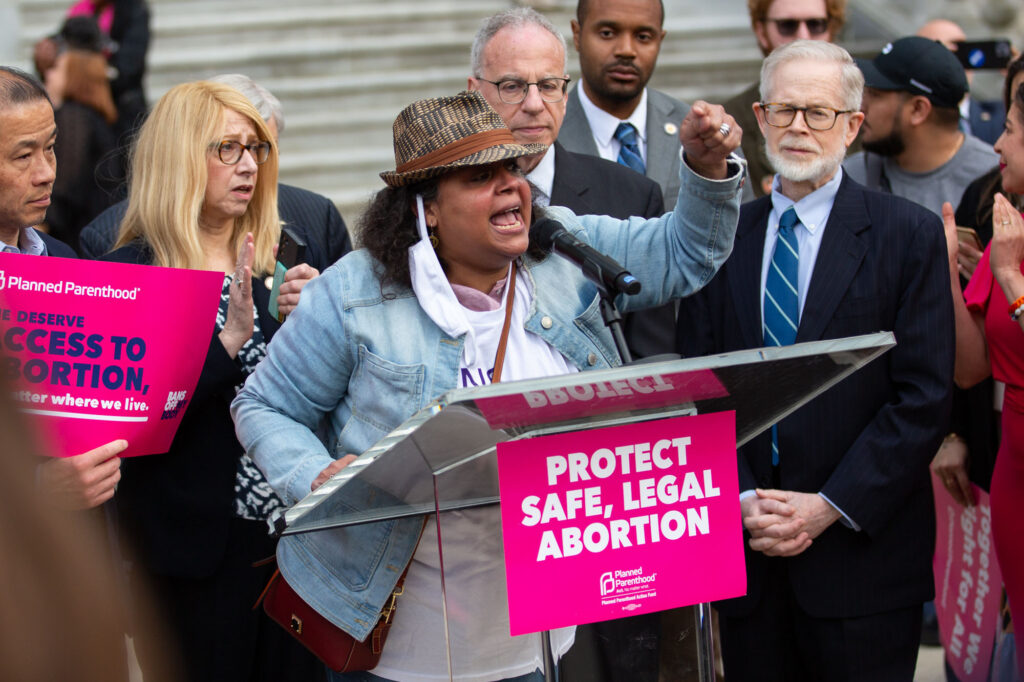 "I'm here to tell you that we as survivors stand with taking hands off our bodies, stop abusing us, and stop politicizing our bodies," she said.
Around the Capital Region, Marquez-Benbow has more recently been a Black Lives Matter organizer and activist and led over 10,000 people in a march through the streets of Troy. She spoke about the intersectionality between fighting for Black lives and fighting for reproductive rights.
"This is not just a healthcare issue. This is a human rights issue. We need to wake up. We need to make these intersections," she said.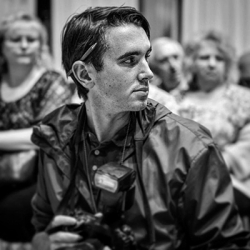 Latest posts by Patrick Dodson
(see all)