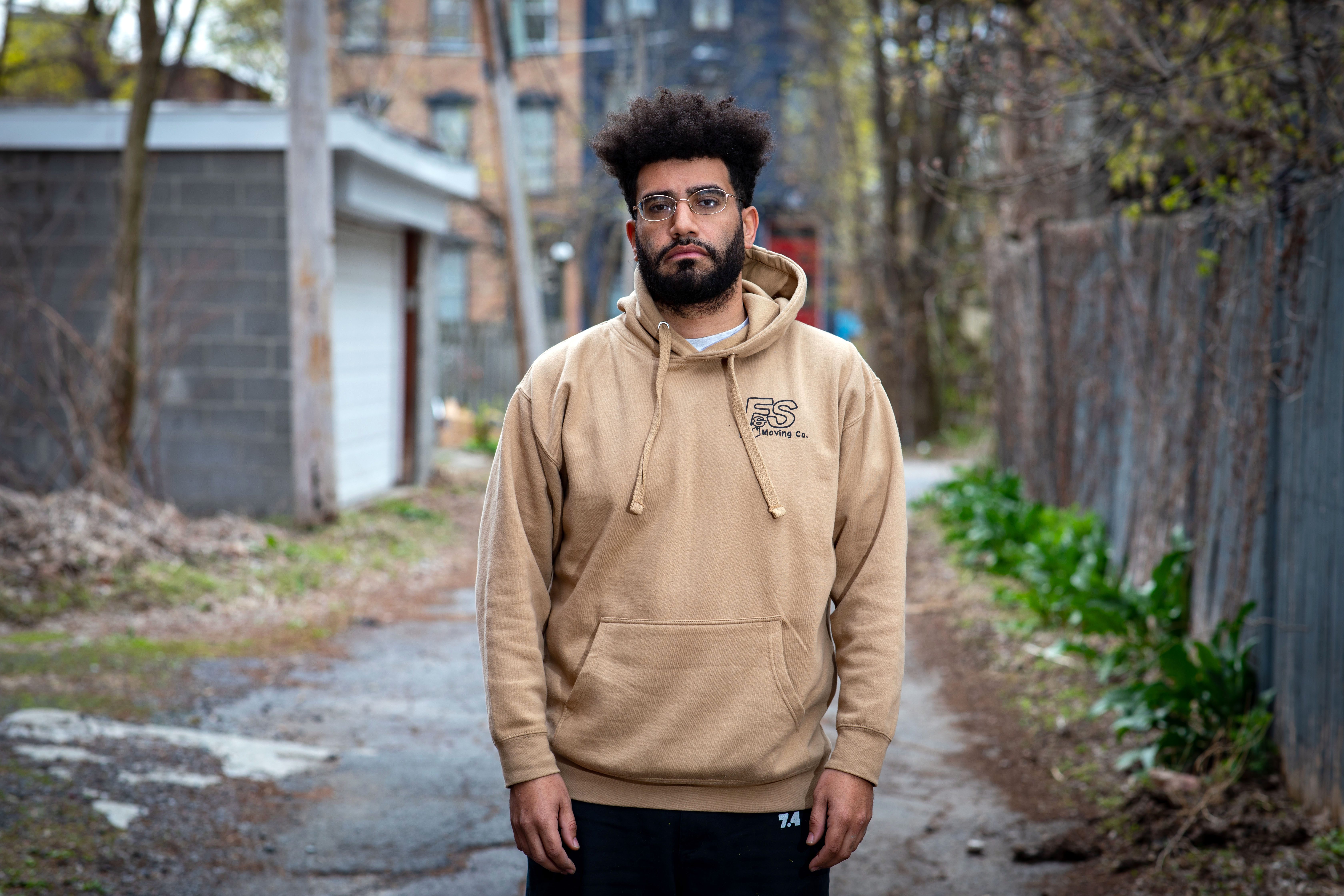 Albany's one man fashion brand
Drew Herrera loves to fail.
It's even built into the mantra for 5ifth Place, his own Albany-based fashion line.
"Everyone wants to be #1 so bad, but people never give the failure and the struggle any shine."
He may be onto something. Between the deadly pandemic, global conflicts, and rising inflation — it can feel like failure and struggle are everywhere these days.
5ifth Place's popularity may just be proof that the right mindset can help.
He recently released a collaboration with Madison Deli & Grill, a bodega in the South End that he credits with helping to feed his family when they needed it most. Chopped cheese, lamb over rice, and other food items are printed across the back in 10 colors. Another item, a crewneck sweatshirt with Cherry Hill across the chest, resulted in his first tour of Albany's historic Cherry Hill Mansion. Thanks to social media, that product has also become popular among people living at Baltimore's largest public housing project by the same name.
Albany Proper recently sat down with Drew at 5ifth Place's first ever studio space in Arbor Hill.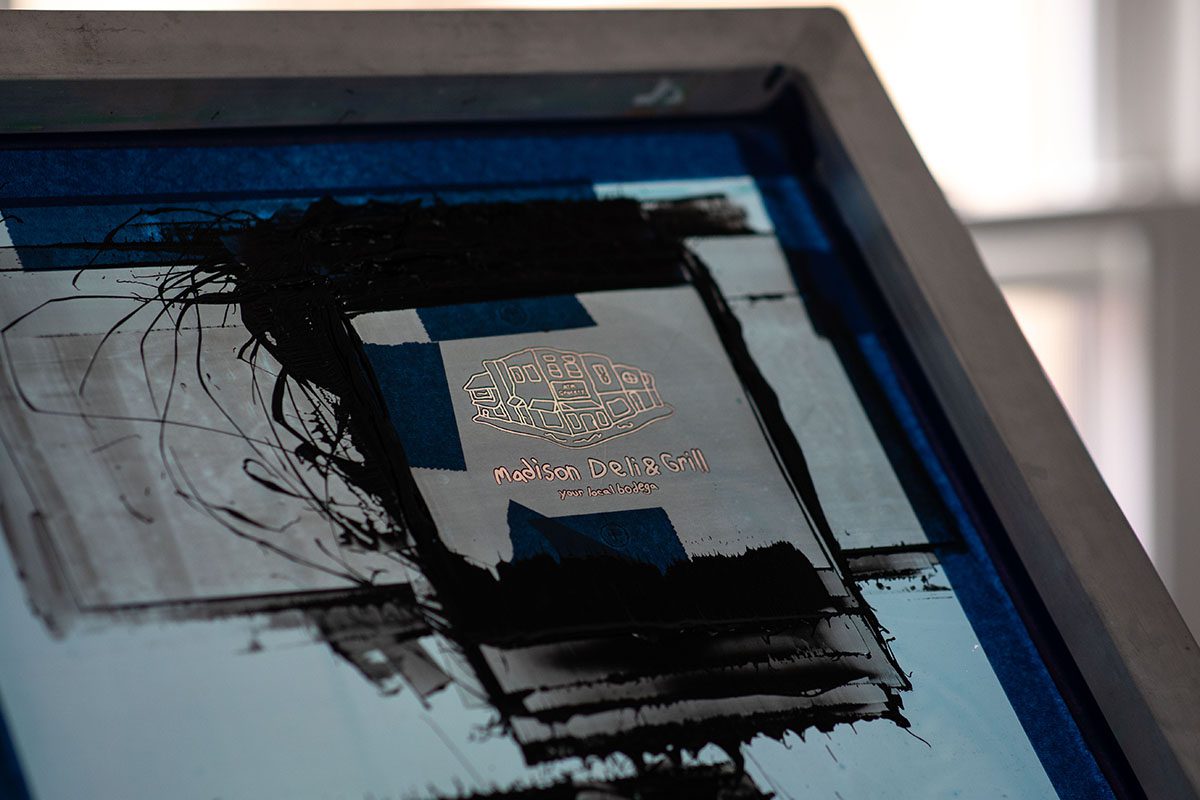 // Albany Proper:
How did you start 5ifth Place? Take us back to the very beginning.
// 5ifth Place:
I started out with an old buddy of mine and we just were both into fashion and clothes and that whole lifestyle. We didn't have much to buy our own clothes so I wanted to end up just printing our own. I suppose we had our own style and our own way of living and we just wanted to kind of put that on shirts and do it that way. And over time it grew. I saved up and I got us the press and I really honed into the screen printing world. That was back in 2013. And yeah, it's been a long road, you know, so there was a hiatus when I had a store back in the day it was a whole thing. The revamp was 2019 and I've been going full gusto since and just been learning new techniques, learning more screen printing, more knowledge about the business and just myself as well. So I'm growing with the business and with the brand. It's a fun process.
// Albany Proper:
What inspired you to start making designs that honored local places?
// 5ifth Place:
That's a great question. So 5ifth Place, every season, I change my theme. So in a sense, 5ifth Place is a brand new brand every season. So this latest capsule is on local spots that resonate with me. I always wanted to shine light on spots that play a role in my life. And because locally, for the years that I've lived here, nobody shines light on the spots that I've talked about in my capsule. So yeah, that's that's the reason.
// Albany Proper:
How does it feel now that you've grown into this new space?
// 5ifth Place:
So it teared me up when I got it because it's something that I didn't think would come this soon. I have been really building up the brand and doing everything slow and steady and it's funny how you go slow and steady but still things come fast though, you know what I mean?
The way I came about this studio was through a connection I made through screen printing and I'm just realizing that as I go and I progress it's always been about networking and connecting with people and it just meant a lot when I got this spot for myself, my son, 5ifth Place, and my community of people because I want to provide a work studio for people that genuinely want to level up in life and want to hone in on a craft and want to work on something and really make something out of themselves. So this is a spot that's no judgment on nobody so I really want to open the doors at one point open to the public but you know for the time being I'm gonna really cater to my community.
But I'm really excited for the future of this studio and what it's becoming and it's fun building it up, you know, me and my son are painting and doing our thing in here and it's fun it's a bonding experience with him and I'm learning electrical stuff and wood stuff. I'm always down to learn stuff and expand my portfolio and knowledge. So I'm very excited about the studio for many different aspects.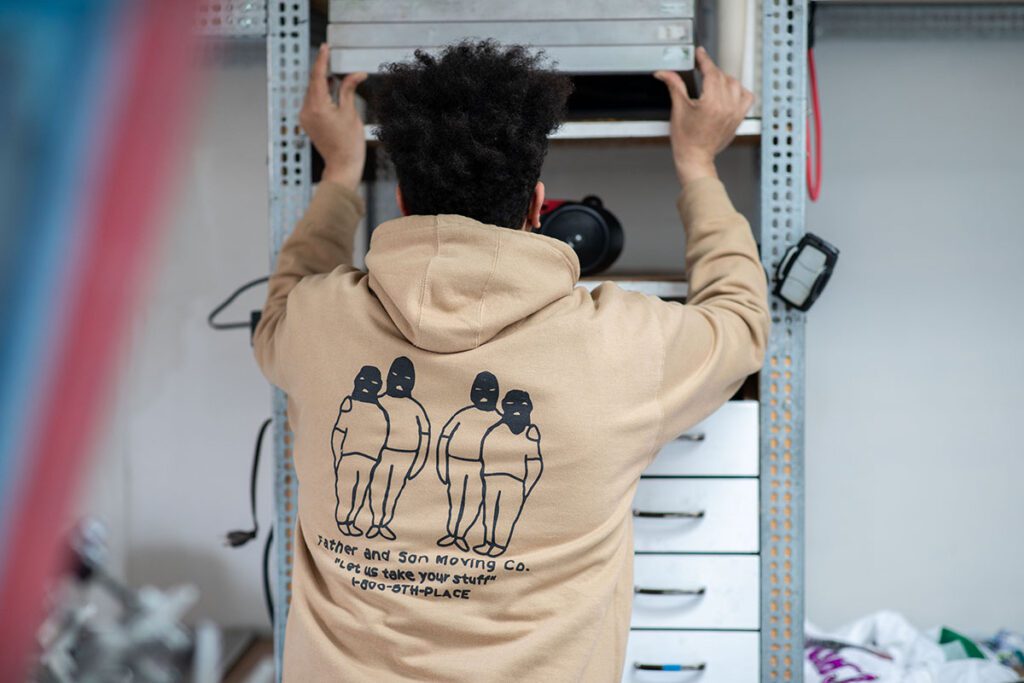 // Albany Proper:
Where do you want to take the brand? What's your dream for 5ifth Place?
// 5ifth Place:
My dream for my brand is its going to be the next Gap. It's going to be. I would love to provide an affordable store in all the cities that just have clean-cut minimal wear. I like that. You know, not too flashy, not just blank but just that nice in between.
My biggest thing is I want to change the narrative of failing. My brand is called 5ifth Place for a reason. There's been a lot of times in life where I fail, but I actually become number one because I failed, though. And I took those risks, and I tried. So I just want to take the narrative away from failing because I love failing. So I just want to let people know that failing is cool. You got to fail… there's no way you're gonna get better, right? If you do not fail. And if you're insecure about failing, you're not going nowhere. Straight up.
// Albany Proper:
Do you have any advice for young creatives that want to start a business?
// 5ifth Place:
For sure. My number one thing is to be consistent. And do stuff that you actually believe in and that you want. Don't do stuff for the money or the clout, even if it's not creating anything for you at the time.
I guess my best advice is, think about the future. Think about your catalog, think about your portfolio, think about what you're dropping, or what you're doing. And are you going to fuck with it years from now? Are you going to be able to look back and be proud of that? That's how I really been taking the approach to the brand. Everything I dropped, I really felt when I look back. So I think it's important to do that and stay organic and be your own self.
Like, it's so cliche. It's funny because you read every interview and everybody says 'be yourself.' But like, nobody does it. It is the key to success. Just be yourself. Say no in a room full of yes. Those are my thoughts because people that go against the grain… those are the people that change history. Those are the people that make moves and make waves… the people that think differently and bring a new perspective to the table.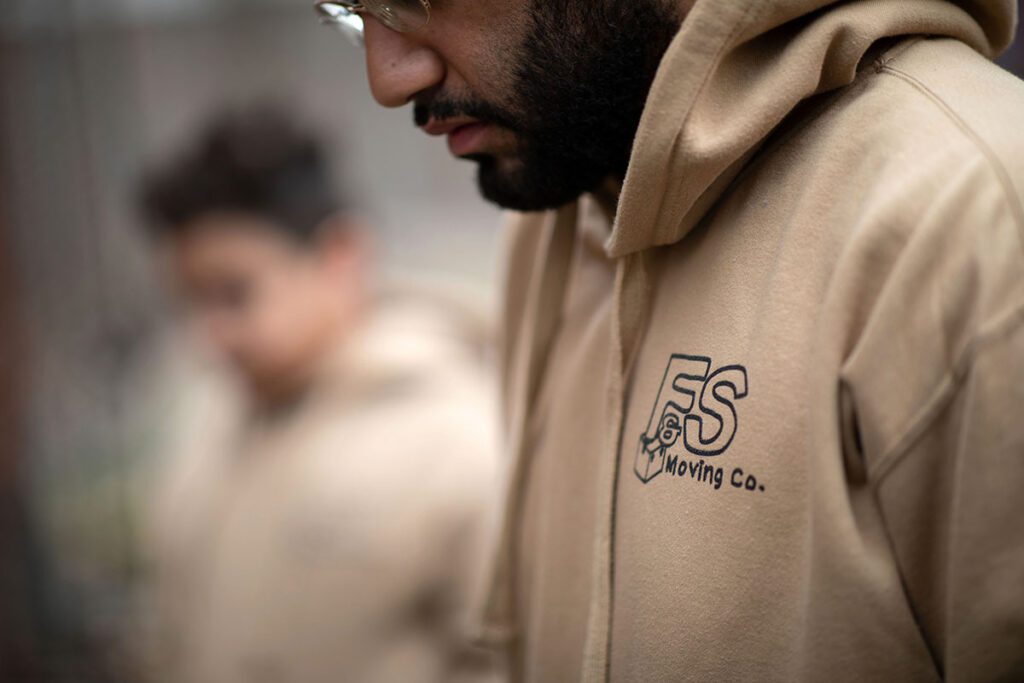 // Albany Proper:
How do you feel when you see people around town in 5ifth Place or see your design in a bodega?
// 5ifth Place:
Oh, I love it. I love it. It's a great feeling to go out in public and to be honest… it's not even seeing people wearing it. It's people coming up to me and talking about something that I did, and how it affected them. It's the conversation that it brings. It's not even me seeing it out in public. It's the conversation and the genuineness of people. That is everything.
// Albany Proper:
Is it mostly just you doing the work?
// 5ifth Place:
5ifth Place is 100% me. My son is obviously my mental business partner. You know what I mean? That's who keeps me in check. My son is my anchor. So without him there would have been no 5ifth Place.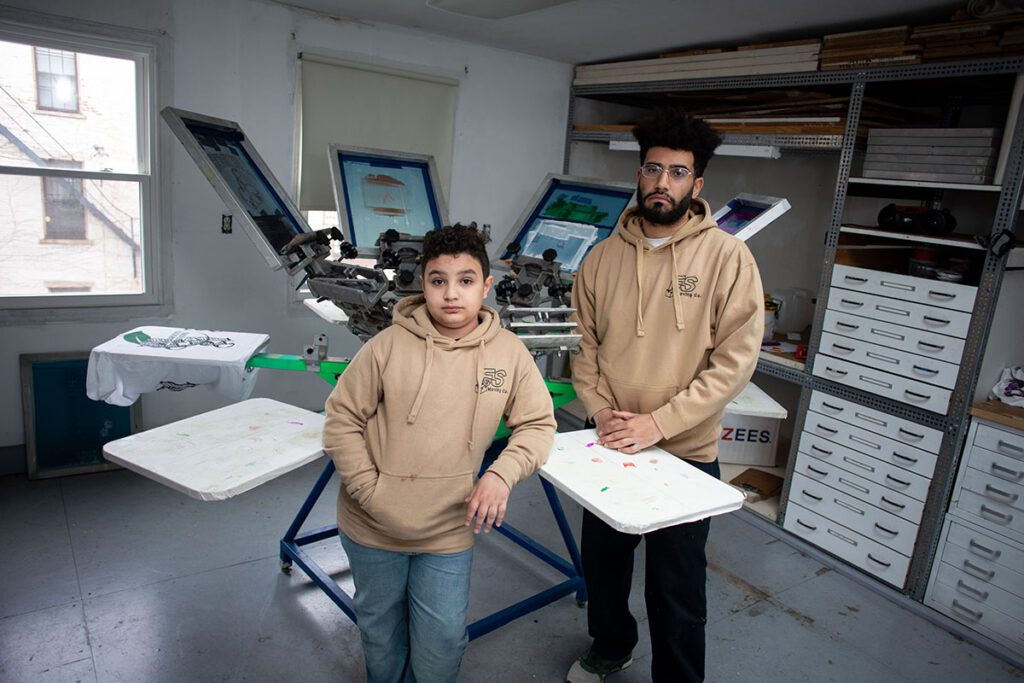 // Albany Proper:
Anything else you'd like to add?
// 5ifth Place:
Just stay tuned. I got hella new shit that I'm gonna be doing soon. And I'm really leveling up and like, I'm not PC or woke. I'm not aiming for that. I'm bringing a whole new perspective to this. I'm a person that fucks with everybody and I fuck with all hustles and I respect everybody's moves. So that's my goal and just stay tuned to that.
I'm excited to keep growing and just see you at the top.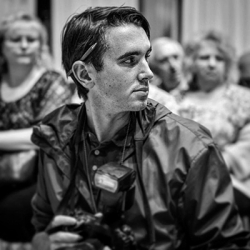 Latest posts by Patrick Dodson
(see all)