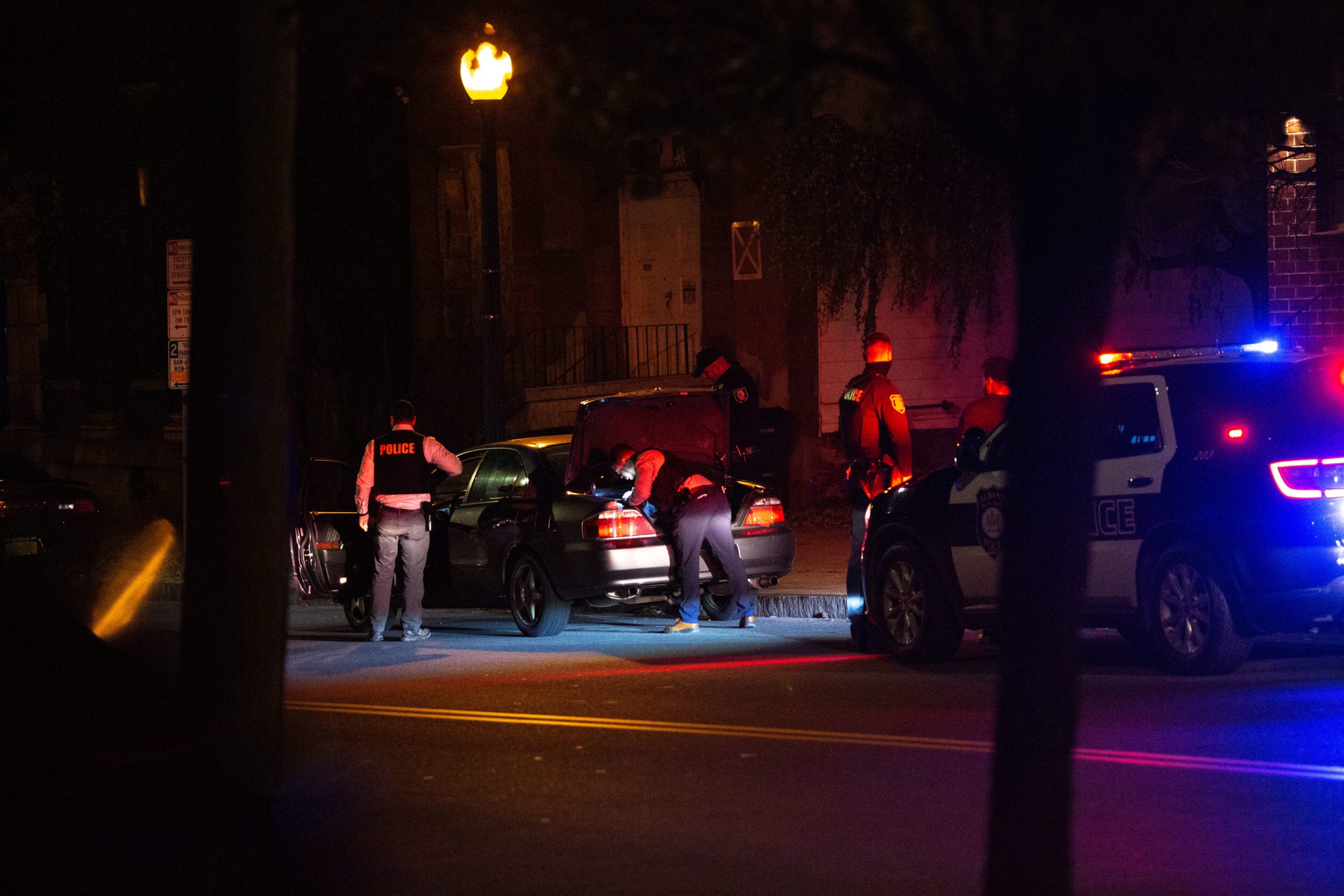 Bias policing rears its ugly head in Albany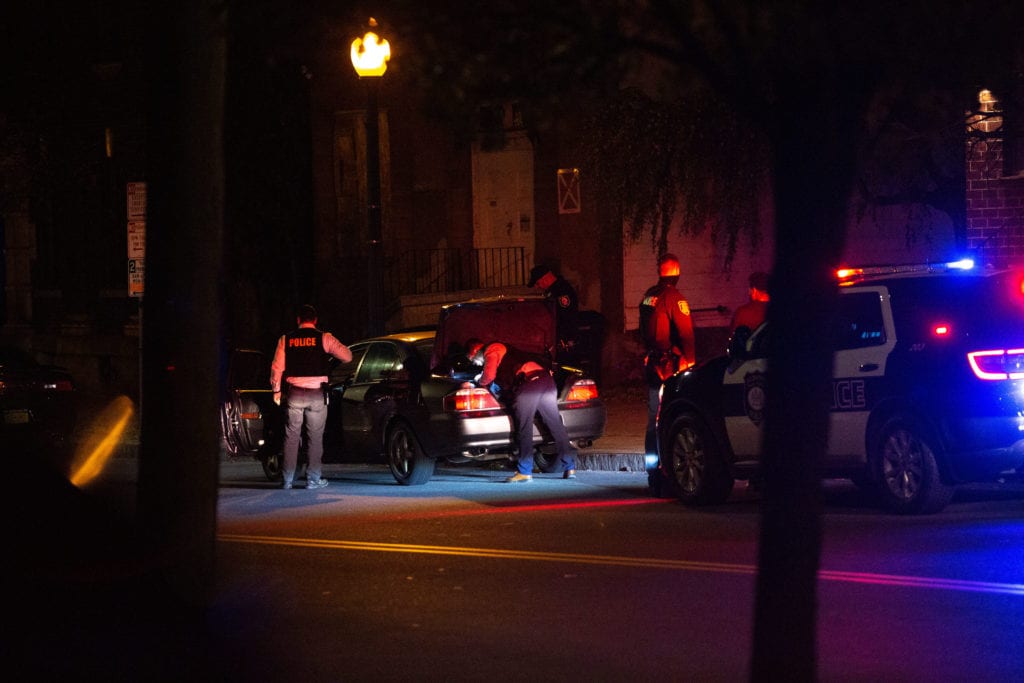 Lights and sirens hit the rear view mirror of their Mazda sedan last Friday night.
A young Black man and woman, who didn't give their names, were traveling down South Pearl Street when they were pulled over by Albany Police. Within moments three more police cruisers joined them on the otherwise quiet street.
The man was asked to step out of the car, patted down and handcuffed.
Leaning against the hood of a cop car as an officer stood next to them, the pair looked on as the other officers used flashlights to comb through their car from bumper to bumper.
For many, it would have been an ordinary scene in downtown Albany had it not been playing out one block from where a police reform rally was wrapping up — where community members spoke out against the disproportionate policing of Black and Brown Albany residents.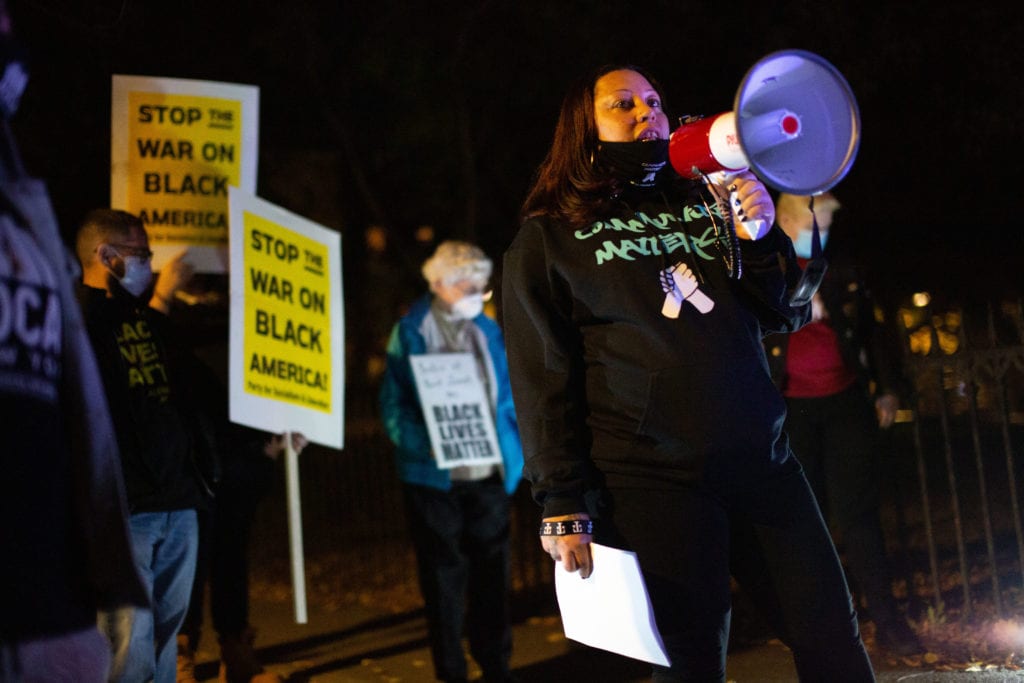 COMMUNITY MATTERS
Albany community groups who feel they've been left out of police reform discussions recently came together with an idea — why not hold their own?
Using only a battery powered spotlight, a laptop streaming to Zoom, and a megaphone — one by one members of the public shared their stories and experiences of interacting with police during a public speak-out hosted at Ten Broeck Triangle. Their experiences were meant not only as lessons learned, but as evidence of what their voice could lend to a committee looking to reform policing in the city.
The event, held just blocks from Mayor Kathy Sheehan's house, was a collaboration of multiple community groups, including VOCAL-NY, All Of Us, Citizen Action, Capital Area Against Mass Incarceration, Community Matters, Equality For Troy, Party for Socialism & Liberation of Albany, RAPP (Releasing Aging People from Prison), S.O.O.N (Something Out Of Nothing), ELEVATE 518, & YouthFX.
It preceded what would become a volatile week between the community and the police department — but for many of the activists at this speak-out, they didn't need proof of what they've been living for months and years. They just needed the city to listen to their stories.
"Fuck reform, I'm tired of it," said Queen Simba Fox, founder of Community Matters. "We've been reforming for how many years now?"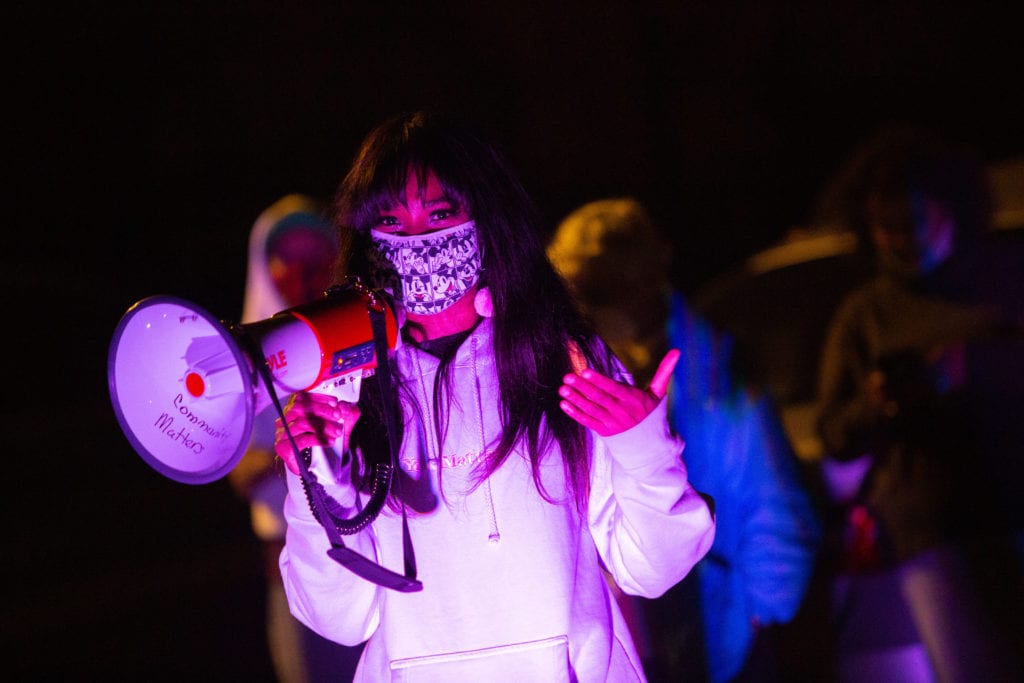 Chantelleigh Graham, a member of ELEVATE 518, spoke about her own experience with Albany police as a young child.
According to Chantelleigh, when she was just 5 years old police officers came into her father's apartment while investigating a neighbor for selling drugs — an experience she described as traumatizing. Later, when she was 15, she says she was sitting on a bench in a park with friends when police officers came through to clear them out after a fight broke out down the block. She said they were not breaking any laws and were not involved in the fight, but an officer hit her to the ground with his baton regardless.
"I am literally a hundred pounds wet," she said. "Why do you feel you need to use excessive force to me?"
Chantelleigh also spoke about the need for change — "I will put my life on the line for change, because I don't want my nephews to go through this, I don't want my nieces to go through this," she said. "This needs to end now."
"I'm a human being, and I deserve the respect of one."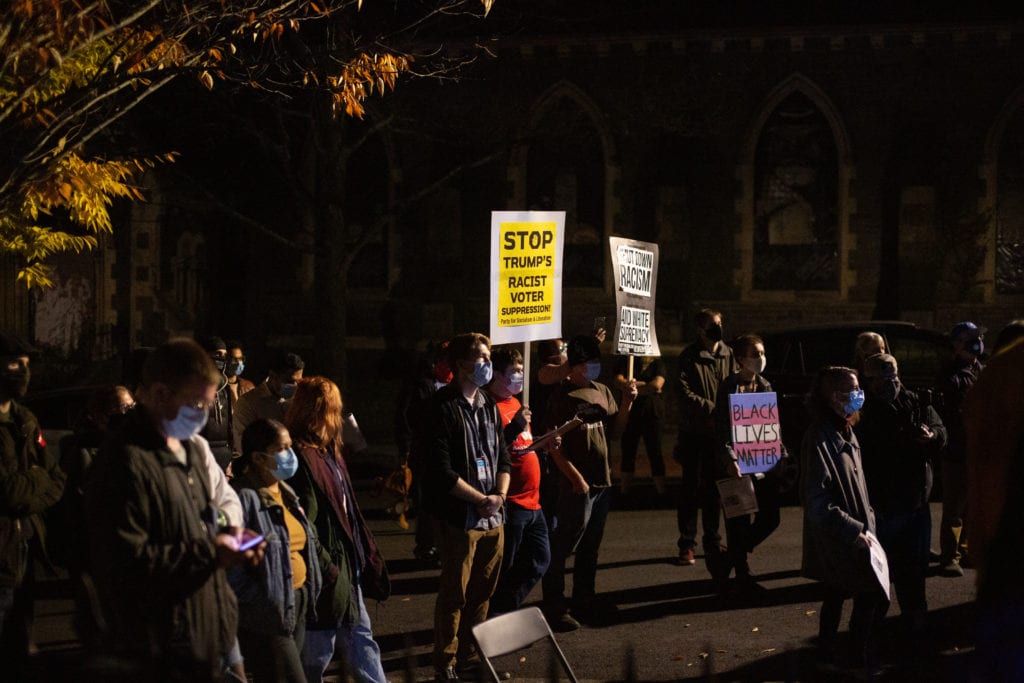 An independent racial bias audit of the Albany Police Department recently found that Black residents are policed at a disproportionately higher rate than white residents. According to the audit, "the majority of arrests (between 2015 and 2019) were of Black community members at 64.2 percent. Of the other arrests, 27.6 percent were of white community members."
This is despite the latest Census data showing the demographics of the city population as 54.2% white and 29.9% Black.
Albany Police Chief Eric Hawkins responded to the audit by saying "we need to contextualize this data."
CAUGHT ON CAMERA
Last week Chief Hawkins got his wish to contextualize the data — it came in the form of an accidental video.
The Times Union first reported that Albany Police officer David W. Haupt was recorded by a body-worn camera having a candid conversation with a Albany County Sheriff's deputy while pumping gas. In the recording, he is heard called Black people "the worst fucking race" and said "they are getting worse and worse, and people are defending that."
Mayor Sheehan wrote a letter to the Albany Policing Reform Collaborative warning of the incoming scandal and saying "I am committed to ensuring transparency following APD's investigation into this incident in order to continue the essential work of building trust and respect." Despite transparency promises, the video was not immediately released to the public and only initially played in-person for select media outlets. The video itself starts with nearly a minute of video with no audio, despite Officer Haupt being seen talking.
Following a letter from the Common Council calling for the firing of Officer Haupt, saying he "has dishonored his badge and now it is time for him to return it to the city," Mayor Sheehan announced that she has "initiated the termination process" after he was already suspended without pay. Chief Hawkins told the media that the formal firing process could take several months.
Albany County Sheriff Craig Apple said a female clerk in the Sheriff's office came across the racist conversation when routinely reviewing body-worn camera footage and forwarded it to the District Attorney's office. The Sheriff's deputy involved in the conversation has not yet been suspended, despite appearing to instigate the conversation and saying "mhmm" in agreement with Haupt's racist sentiments. Sheriff Apple says he is waiting to interview the deputy.
For many, that's not enough. In a Times Union op-ed, local activist and attorney Mark Mishler poses a question in response to last week's events:
"How can we address racism and brutality in the department unless we see the patterns, recognize the trauma Black people in Albany have experienced for decades at the hands of the Albany Police, and acknowledge that these are deeply rooted and fundamental characteristics of how the department functions?"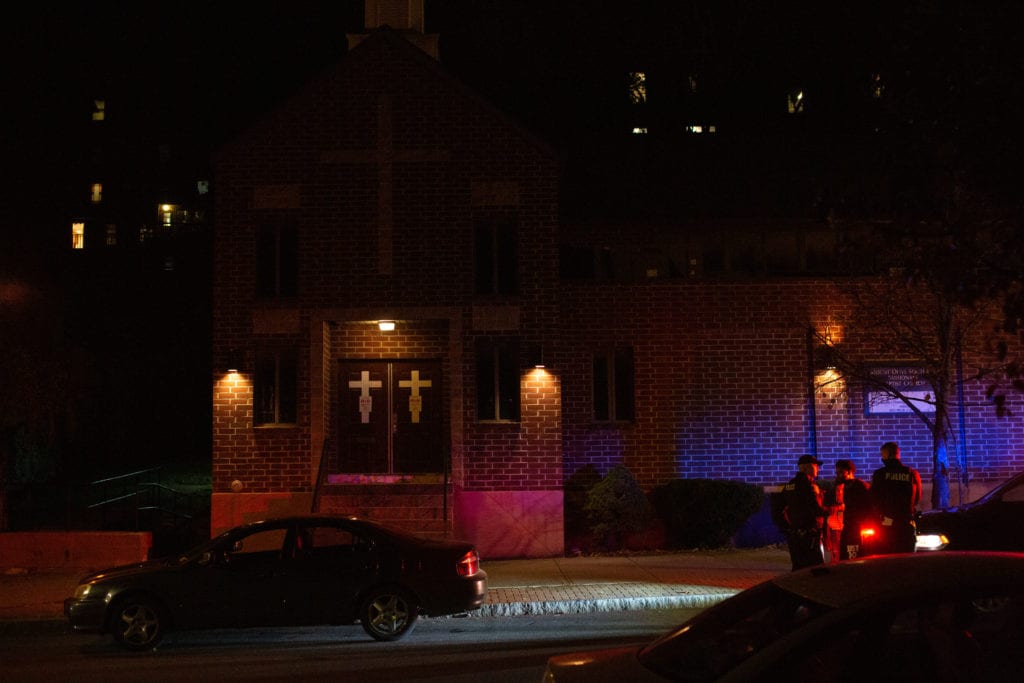 'THAT'S LIFE'
In the end, the young man on South Pearl Street was only issued a ticket for an expired registration, something he said he and his mother thought they had renewed. His car was also impounded.
According to the audit, more than 75 percent of stops in 2019 ended in a citation. "High citation rates can be detrimental to police relationships with the community because they erode trust, lead to feelings of persecution, and have immediate and lingering financial impacts," the audit stated.
The young man said he was no stranger to police stops. He recalled being wrongfully "ambushed" by officers as he was leaving a McDonald's when he was just 15 years old and detained until his mother could pick him up.
In both instances, officers told him he was "lucky".
He appeared to fall victim to the same kind of disproportionate enforcement that community members were rallying against that night. He appeared destined to be another statistic in the city's police racial bias data. He appeared to be profiled by police officers that went through the same racial sensitivity training that all officers, including Haupt, receive. But above all, he appeared Black in the City of Albany.
The young man rubbed the marks on his wrist left by tight handcuffs as the pair left, on foot, down a dark sidewalk.
As he was leaving, he shook his head and said, "That's life."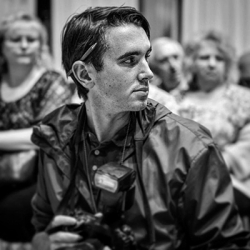 Latest posts by Patrick Dodson
(see all)