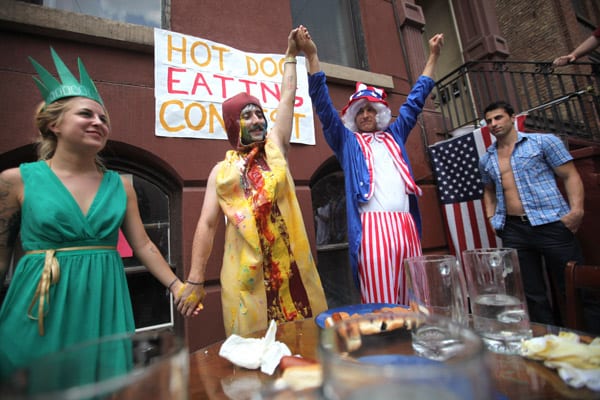 Buttsacker pummels Tiny in Hot Dog Eating Contest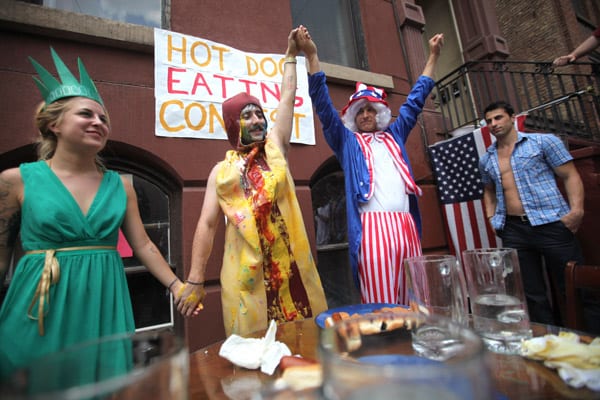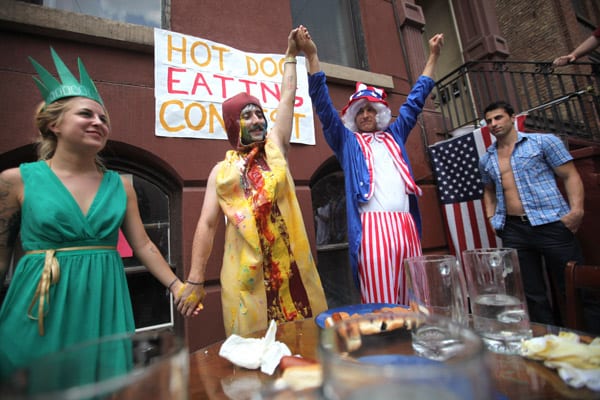 Dozens lined the sidewalk of Lark Street across from Legends for the unofficial start of 4th of July festivities in the city. The second annual Hot Dog Eating Contest — loosely organized by local hot dog enthusiasts, drew a large crowd of friends and passers-by. The contest, primarily promoted through posters misquoting local publications and personalities, was a step up from last year with more antics and crowd participation. Hot Dog Charlie, the quasi-mascot and host of the event, was covered in water, cake, and condiments throughout the show, all while getting the crowd riled up and at one point trying to dance the Macarena.
In the end, Buttsacker, real name Bill, and Tiny, real name unknown, downed 20 hotdogs collectively in a 10 minute time period. Buttsaker would regain the title of Hot Dog Eating Champion for the second year in a row, sliding 11 hotdogs down his throat to Tiny's 9. One dog came out on top, with Charlie regaining the title of Best Mascot ever and, in his words, "forever ruining his reputation".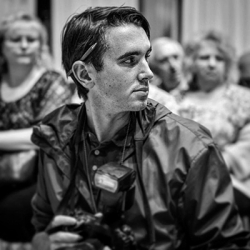 Latest posts by Patrick Dodson
(see all)