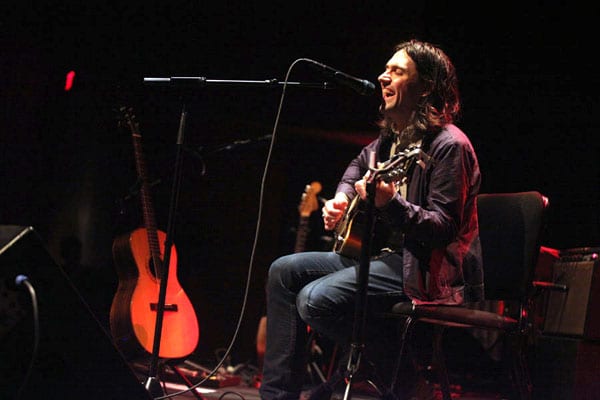 Conor Oberst and Sharon Van Etten at The Egg (review, photos)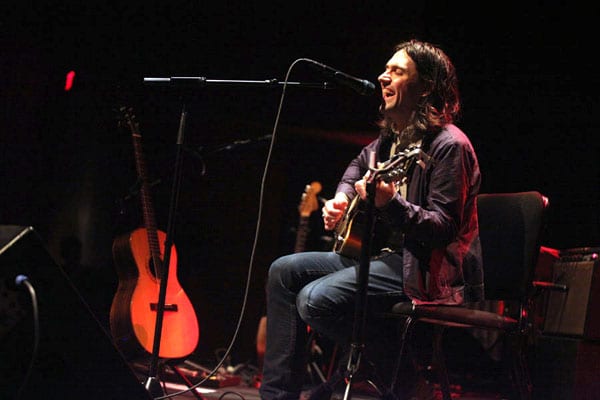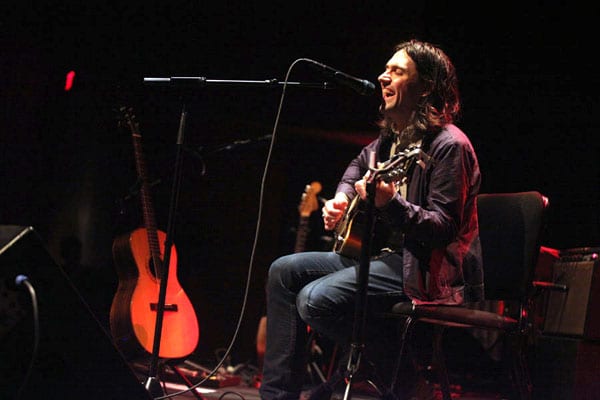 Both Sharon Van Etten and Conor Oberst joked that they had never played in an egg before, but from the sounds of last night's sold out concert at The Egg, they were playing a place that was very familiar with them. So familiar, it seemed at times that the two were playing for a small room full of friends. After all, it was an intimate evening of stripped down sets for only nine rows of a 450 person capacity audience in the Swyer Theatre.
Full review and more photos after the jump.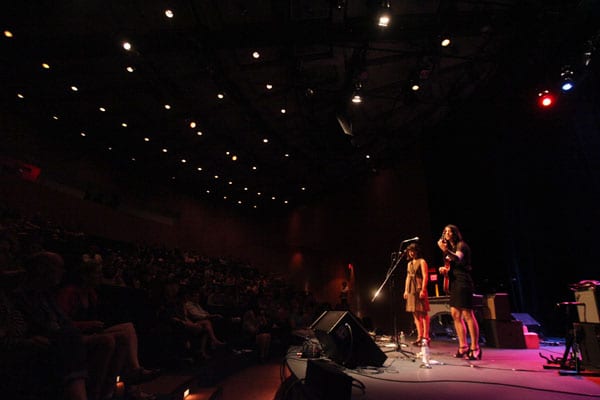 Sharon Van Etten's story is one of becoming comfortable with her own sound and combating countless reviews referring to her egg-like "shell". Her early albums show signs of timidness, but her latest release, Tramp, is much more bold and garnered great reviews. Her boldness showed itself many times last night, belting out harmonious lyrics with fellow vocalist Heather Woods Broderick backing her with a beautiful and complementary voice. "I'm biting my lip, as confidence is speaking to me," Sharon sang during Give Out, the second track off Tramp. "You're the reason why I'll move to the city. You're why I'll need to leave."
Her confidence could be heard all night, even after she admitted to messing up because she gets nervous — going as far as to say she "wasn't cool". A lot of people would disagree with her statement, especially given the success of her latest record and the warm reception she received last night. She's plenty cool — and the rest is simply endearing.
Conor Oberst opened with "The Big Picture", a favorite from his days with his most popular project, Bright Eyes off their breakthrough fourth album "Lifted or The Story Is in the Soil, Keep Your Ear to the Ground". It was a quiet and slow introduction for the night, save a point in the song where Oberst loudly proclaims "It's cool if you keep quiet, but I like singing," the first shout that would set a pace for a night full of intimate but lyrically intense musical moments that kept much of the audience, or at least the females, grinning at the edge of their seats. The intimacy didn't keep these concert-goers from reciting the lyrics along with Oberst, often in a whispering tone with the "s"'s trailing off each verse and echoing throughout the hushed theater.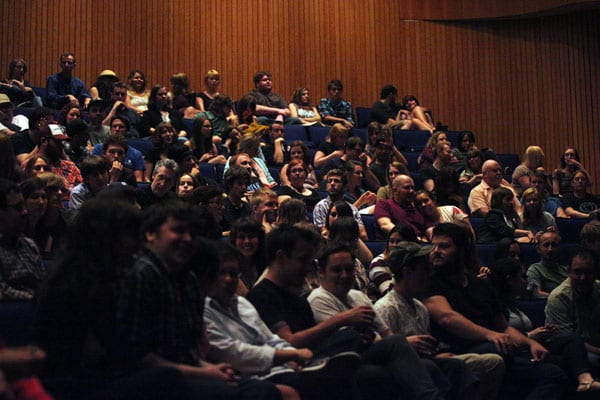 The crowd wasn't the only one in for a treat, which was evident when Oberst explained how amazing he found the Egg. "A lot of places we travel around to are all the same, it's nice to have something different," he said, recalling also running into ballet dancers earlier in the night. "The whole situation has been kind of surreal". And with that he went into "I've Been Eating (For You)", a break-up tale arguably about a boy coming to realize a girl he loved had been taking advantage of him. Lyrics which can be compared to the very institution and area he was just complimenting — a plaza that was erected over a vibrant historic neighborhood to create a more stable government and city rich with culture and success, but has been plagued for years with scandal and dramatic politics. "A sculpture I made out of clay / Desire was the flame / But now you're more of a basketball / Boys just pass you around."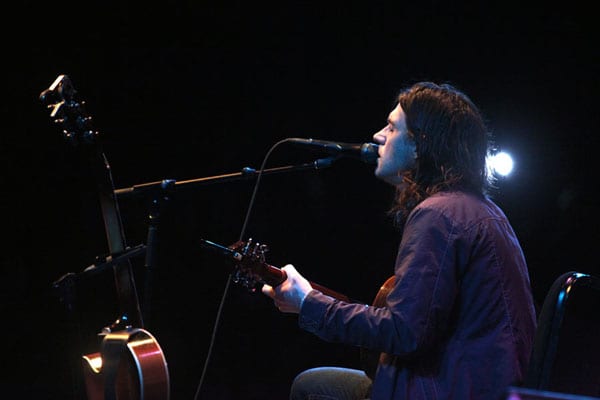 Oberst was eventually joined on stage by a band mate switching between xylophone, steel guitar, and piano on select songs and offering more than a dozen Bright Eyes hits along with Mystic Valley Band and Monsters of Folk selections. A highlight of the night included Oberst taking to the piano to perform "Breezy" off his first EP with the Mystic Valley Band "Gentleman's Pact". A thundering progression led to Oberst banging the piano with the heels of his palm during the climax of "Breezy" and later comparing the variety of his more "boring" (in his words) selections of the night as a "spice of life", quoting poetry even between his poetic performances.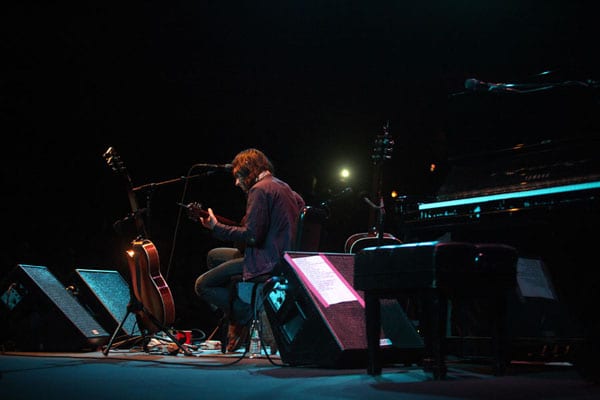 Both acts are in the lineup for the Newport Folk Festival this weekend.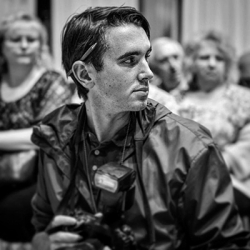 Latest posts by Patrick Dodson
(see all)