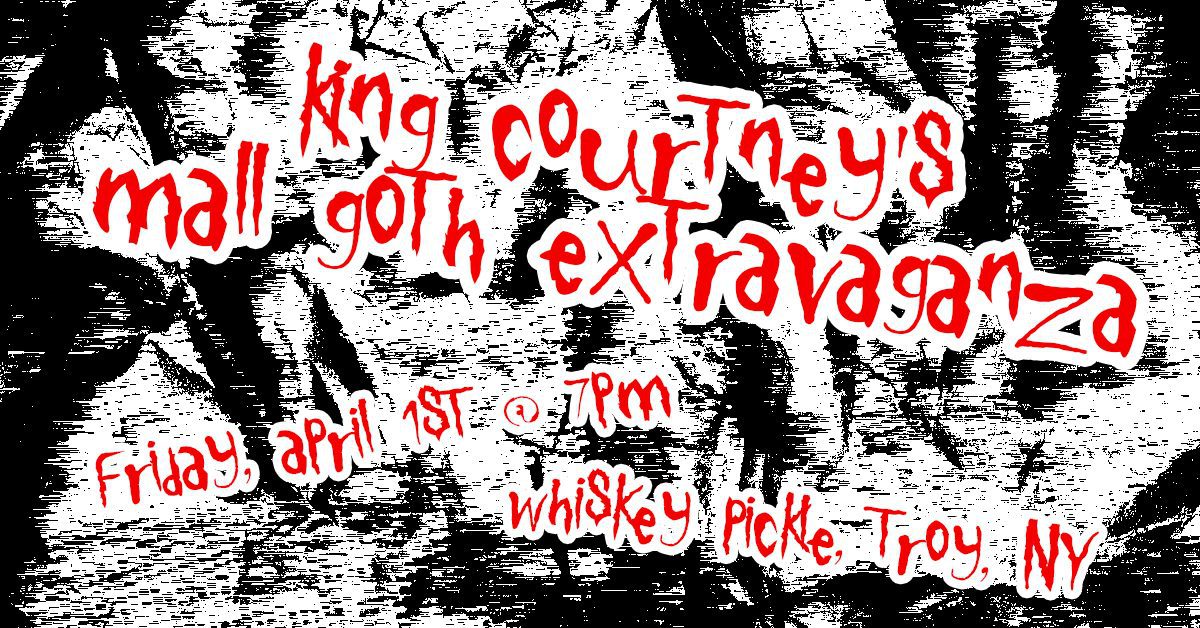 KING COURTNEY'S MALL GOTH EXTRAVAGANZA
When:
April 1, 2022 @ –
2022-04-01T19:00:00-04:00
2022-04-01T22:00:00-04:00
COME GET WEIRD WITH CØRDYCEPS AND FRIENDS
CELEBRATING THE RELEASE OF KING COURTNEY, 3RD FULL LENGTH ALBUM BY WITCHHOUSE ELECTROPUNK CØRDYCEPS
WHISKEY PICKLE
TROY, NY
7:00PM – ????
w/
DEVIN BPM
DJ MERCY
& CØRDYCEPS
(one set of king courtney, one set of all your favorite guilty pleasures)
21+
NO COVER
VOIDSATCH DISTRO ALL NIGHT
tripp pants not required to attend but will be greatly appreciated.
LET'S GET WEIRD WITH IT