Fuzz Records to become craft brew shop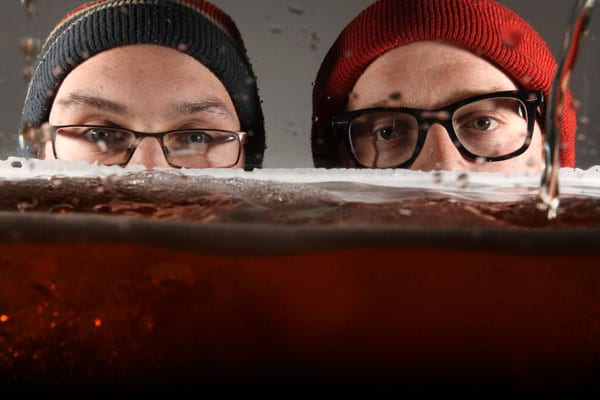 Fuzz Records, located at 209 Lark Street, will become a specialty beverage shop this spring. Owner Josh Cotrona is teaming up with August Rosa to bring craft beer, specialty coffee and tea, as well as sodas and other beverage merchandise to the shop location — which will be called Brew. We interviewed the duo to find out more about the new venture:

Prop: How is Brew different than your typical beer joints?
AR: Craft beer deserves a classy experience just the way that a wine shop deserves a classy experience. People put a lot of time and effort into the drinks, so it deserves a unique shop.
JC: When we get rolling we're going to focus on the regional breweries. We want to bring those brewers in to talk about their beers so it's something more than just picking a good looking IPA. It'll hopefully make it more interesting to people wanting to stop into the shop or try something they haven't had before.
Prop: What will Brew be offering?
AR: For beer we're looking to have a growler fill-up behind the counter, which is something that we're both really excited about. We're going to shoot for somewhere between 8-10 taps. That will be the freshest way a customer can enjoy the beer. The idea is that instead of driving somewhere you can walk if you live in the neighborhood and get the freshest beer to enjoy in the comfort of you own home. We will also have a make your own six station, where customers can curate their own case of beer, as well as a cooler stocked with cold beer. We've also talked to a bunch of specialty coffee providers, we can't reveal which yet. We'll serve drip coffee, tea, as well as cold-brew. For the retail end of it we'll have pre-packaged coffee, gifts, Chemex, french-press… things along those lines. Anything that falls under the general umbrella of craft beverages.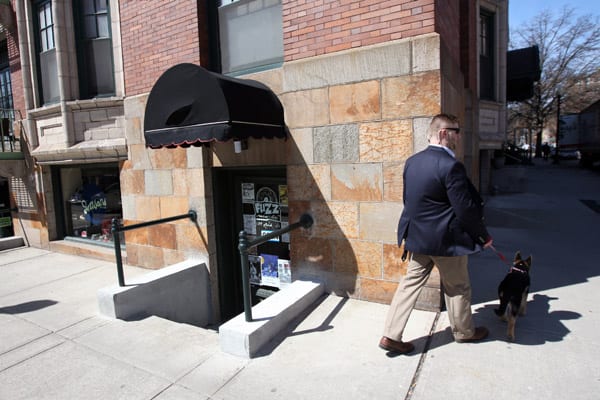 Prop: Why is Lark Street a good location for Brew?
AR: The closest place you can get a decent selection of craft beer are beer distributors that you would have to drive to, there's nothing really within walking distance. I found a market need and that's when we started looking into what it would take to open up a craft beer shop. I would say that was about 6-7 months ago.
JC: The neighborhood has sort of changed a little. It's slightly less college crowd and slightly more young professional. We just talked to someone recently who was fresh out of college and he's like "yeah I'm sick of the college beers." We're hoping that's the popular thought pattern with people trying to get into something new. Growing up I guess.
AR: The shop is going to be positioned to target mature drinkers. Your average craft beer drinker drinks about four beers a week. We're not going to be focused on selling 30 racks of Keystone or having a crazy crowd come through this spot. We still want to make it fun though, we're not looking to make it an intimidating thing. We want people to experience craft beer in a fun light, not draw so much on a high-end experience.
Prop: What will happen to Fuzz?
JC: Fuzz will continue in a limited capacity. We'll have a small selection in the shop and move the majority online and focus more on the label-side of things that we started together about a year ago.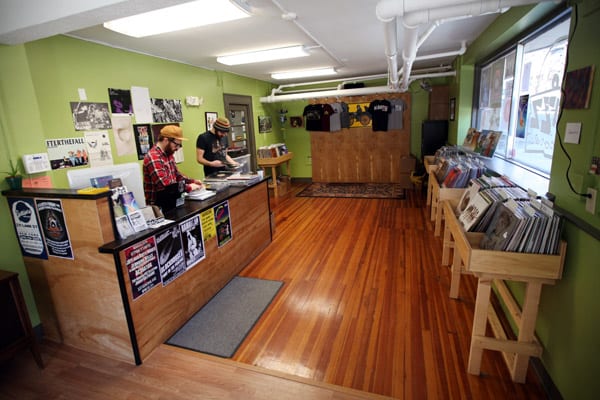 Prop: What makes you love vinyl records and craft beer?
JC: I think with vinyl, as a listener, it requires you to sit down and actually play it rather than hit play on your iPod or whatever. I think with craft beer the makers of that beer take more of an active interest in making something unique and more of an experience for the customer. It's definitely both consumer oriented.
AR: If you're new to the scene and an independent local musician you're going to put more into your product and that definitely parallels to craft beer as well. I just went to the New York Craft Beer Festival and it was awesome talking to the brew masters at the smaller breweries and seeing how eager they were about getting their products out there.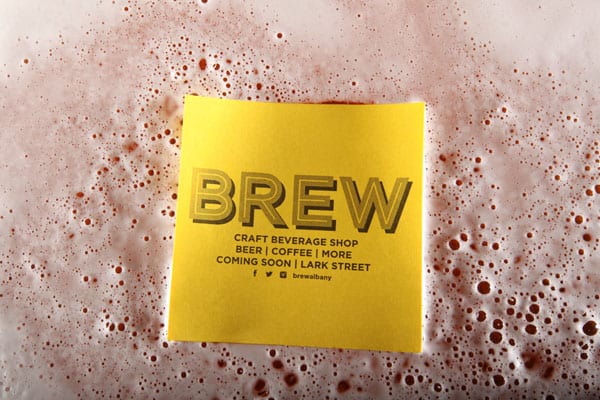 Josh and August are finalizing their permits and hope to have Brew open by late May. Follow @brewalbany on Instagram and Twitter for updates.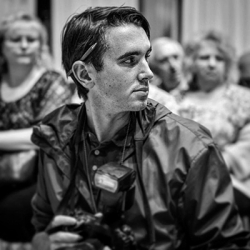 Latest posts by Patrick Dodson
(see all)