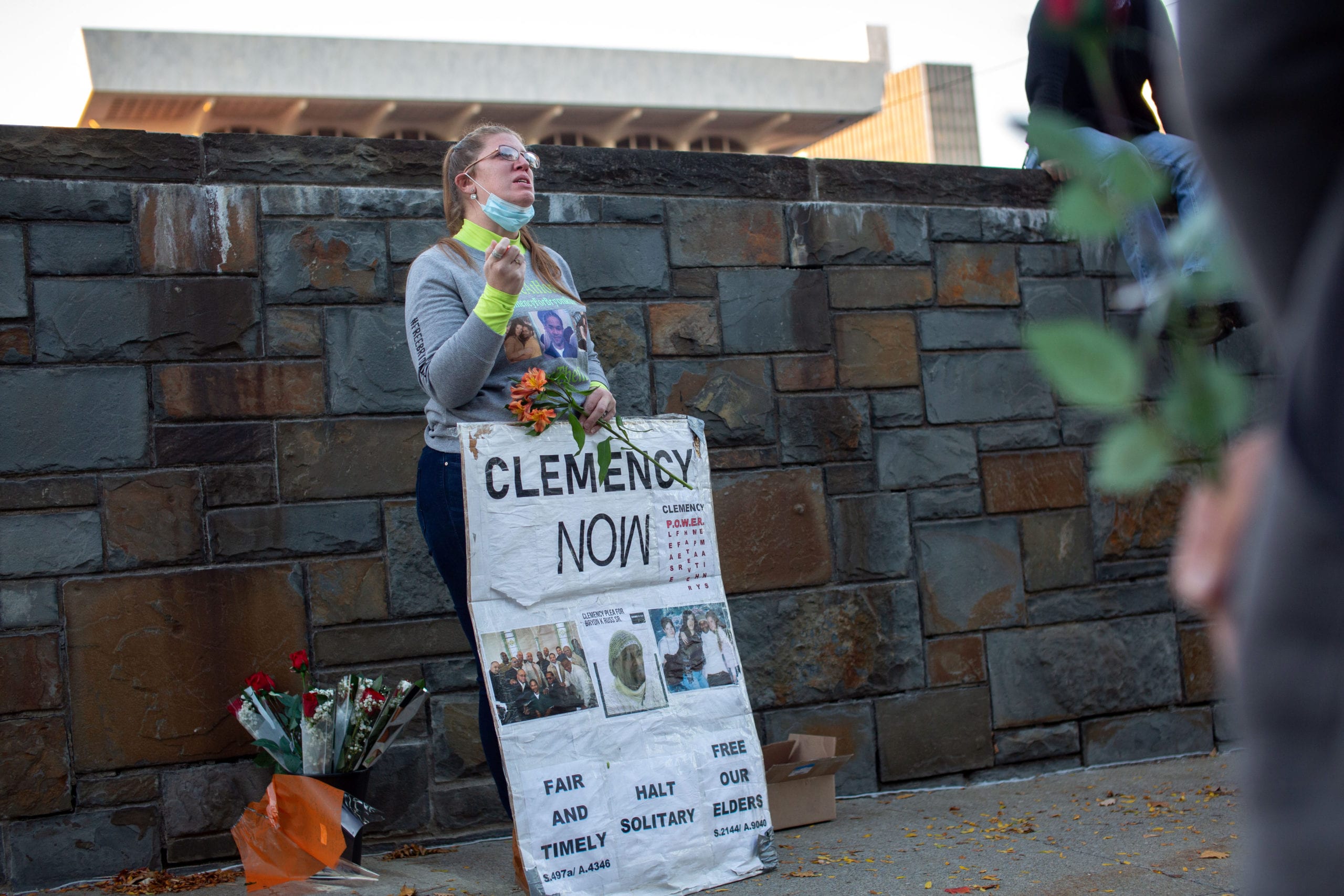 'Hard to generate hope' – Family members seek clemency reform in Albany
Jolene Russ anxiously counted down the days leading up to last year's holiday season.
The days turned into hours, and hours into minutes — and Jolene's holiday hopes would be dashed. Her husband Byron Russ would not be coming home, as has been the case every year of their marriage. He would remain behind bars at Sing Sing Correctional Facility, where he is halfway through a 40 year prison sentence.
Disappointment is something that Jolene and her family have grown accustomed to — on more than one occasion she has cleared space in closets and drawers thinking that her husband would soon be coming home.
"It's really hard to generate hope," she said.
Hope has come and gone in the form of pro-bono lawyers, high-profile media interviews, and a national reckoning for criminal justice reform and Black lives.
It hasn't been enough.
Bryon is just one of the thousands of prisoners who have brought their formal pleas to Governor Cuomo after his office announced a comprehensive clemency initiative in 2015. Lacking any further intervention, Russ will remain behind bars until the possibility of parole in 2034.
The intervention sought by Russ and others is simply the stroke of a pen by the Governor. However, for those living behind bars, that pen stroke feels like a world away — In the last four years, Governor Cuomo has commuted the sentences of only 14 people and pardoned 81 formerly incarcerated individuals. His office received 6,405 clemency applications in that time.
In 2020 alone, the number of clemency applications in New York grew by 80% from the previous year as families desperately tried to get their loved ones out of prison during the coronavirus pandemic.
This past Christmas Eve, as he has every year, Governor Cuomo added new clemencies to his tally, stating that the 21 chosen "have undergone a successful rehabilitation, demonstrated true remorse (for) their actions and shown themselves to be worthy of a chance to re-enter society." Only seven of those were individuals actually released early from a current prison sentence.
"In New York, we believe the law should be just, as well as compassionate," the Governor tweeted.
PROGRESSIVES GAIN GROUND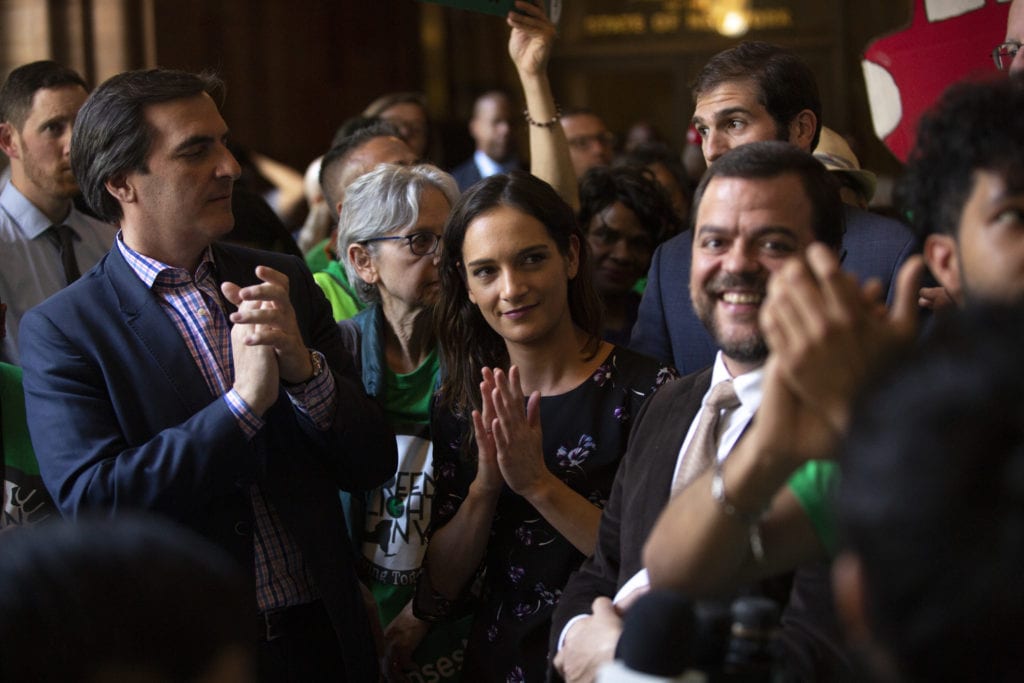 A push for clemency reform could get a boost from a new super-majority in the New York State Legislature and a surge of young progressives now in office.
State Senator Julia Salazar (D-Bushwick) is among the co-sponsors of two bills currently in committee: Elder Parole and Fair & Timely Parole.
"If somebody commits a crime, it does not actually serve justice or make our society any better to force them to serve a life sentence or to die at their parole hearing," she said, referring to the fatal stroke of 74-year-old Salih Abdullah at his parole hearing last year. Abdullah was the last of his co-defendants serving time for a 1973 hostage incident in Salazar's Brooklyn district.
There have been signs of hope for further action. The New York State Legislature passed HALT Solitary, a bill introduced by Senator Salazar to limit the use of solitary confinement, which was signed into law last week. However, Governor Cuomo attached a memo to the bill to include an amendment to address "all possible circumstances where an individual may need to be separated from other incarcerated individuals, including when an incarcerated individual commits multiple violent acts."
Meanwhile, Senator Salazar admits that she is not sure that the Senate and Assembly leaders will use their new super-majority powers to push more progressive bills past Governor Cuomo altogether, but she says the results of the 2020 election should be a sign to call his bluff if he threatens vetoes.
"It demonstrates that the public is supportive of the platforms that we ran on," she said. "The Governor is going to need to be responsive to that."
PRESSURE BUILDS TO DECARCERATE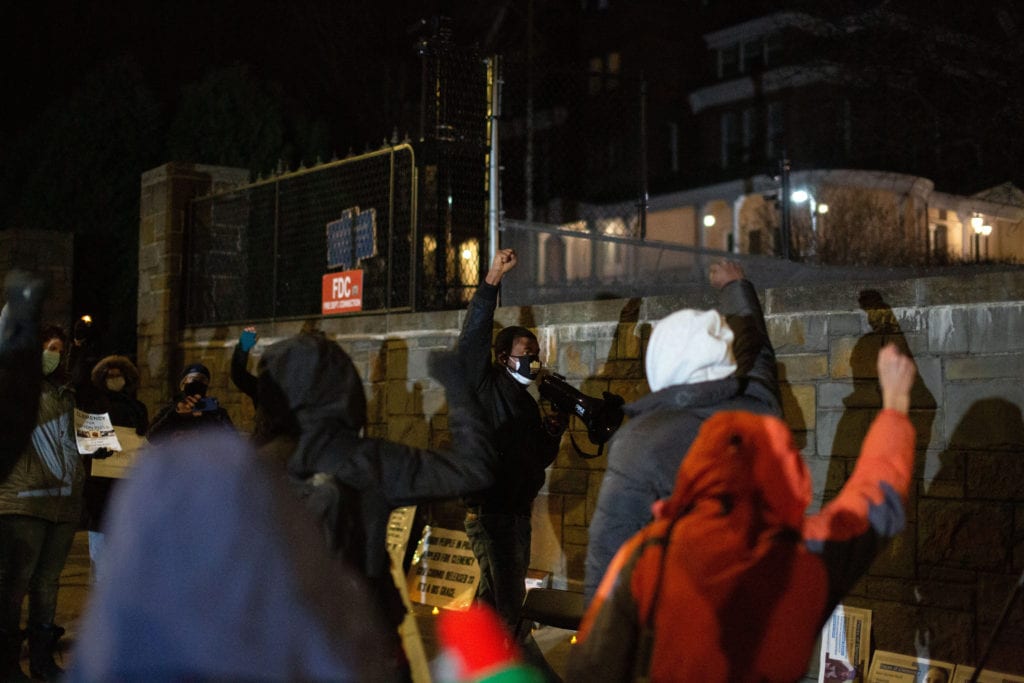 Last Fall activists held a rally outside Greene Correctional Facility, where a spike in COVID cases had them calling for Cuomo to use his authority to lower the population inside prisons.
"At any moment, (Cuomo) can wave his pen and pass an Executive Order if he wants to do a little fancy one of those," said Luke Grandis, Capital Region organizer for VOCAL-NY. "What excuse does he have? He won't even speak to the issue."
The group, including RAPP (Release Aging People in Prison), All of Us, and VOCAL-NY, were monitored by a handful of State Troopers and correctional guards along the facility's fence.
Positive COVID cases that were traced back to the prison would later appear in Greenville Central School and a Columbia County nursing home, Greene County Legislature Chairman Patrick Linger, R-New Baltimore, told Hudson Valley 360 at the time.
During the course of the coronavirus pandemic, Governor Cuomo has only issued the release of 1,100 people who are in prison over what he called "non-serious parole violations". He's also allowed for the early release of others — if they are within 90 days of their release date.
Prison reform advocates want more to be done — and they have frequently taken their plea directly to the Governor as COVID cases continue to spread in New York's prison system. During a recent rally outside the Governor's Mansion in Albany, activists including Jolene Russ spoke into a megaphone directed at Cuomo.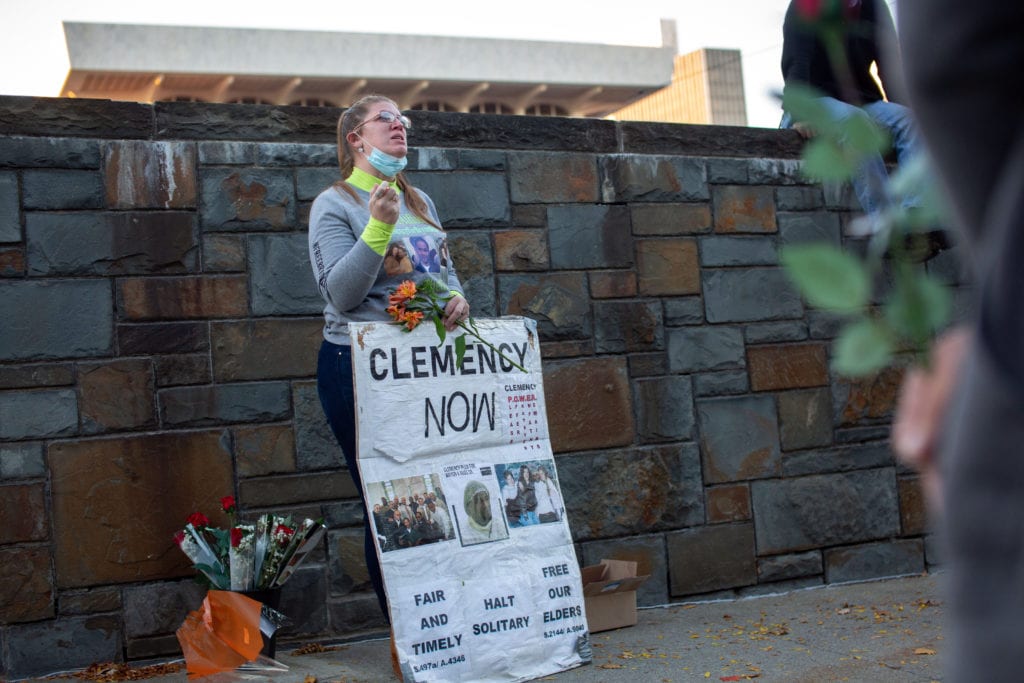 "Compassion is not the standard practice of our systems," Jolene told the crowd. "Our systems are created to cause the harm that they are causing. They aren't broken. They don't need to be fixed. They are already fixed against us."
Other states took action long ago to address COVID concerns in their own prisons. New Jersey released over 2,000 incarcerated individuals in one day and California courts ruled that their state must take actions to decrease their prison population.
"The requirement was part of a sharply worded state appellate court ruling handed down on Tuesday that is likely to reverberate in prison systems and governor's mansions across the country," according to the New York Times.
In New York, advocates say the response to COVID in prisons has been slow.
Now, a judge in New York has ruled that incarcerated individuals must be offered the COVID-19 vaccine immediately. New York City had already been vaccinating their city prison population and correctional guards at Rikers Island Prison Complex after a rise in COVID cases last winter.
"They are at the highest risk of infection and are unable to protect themselves from infection because the city has maintained extremely crowded dormitories, denying them the ability to maintain six feet of physical distance between beds," Dr. Robert Cohen, a member of the Board of Correction, which oversees the city's jail system, told The City.
Senator Salazar agrees. "Not enough has been done to try to decrease the rate and reduce the prison population, especially at a time when like, it's more urgent," she said. "There's this added level of urgency from that public health crisis."
New York State has yet to announce plans to follow the judge's order, meaning people like Bryon Russ will remain vulnerable to the virus behind bars.
He reacted to the news of virus cases spreading within the prison system in letters exchanged with Albany Proper.
"I wasn't sentenced to death. But I'm definitely being held to that extent."
'LOVE WHAT CARES TO LOVE YOU BACK'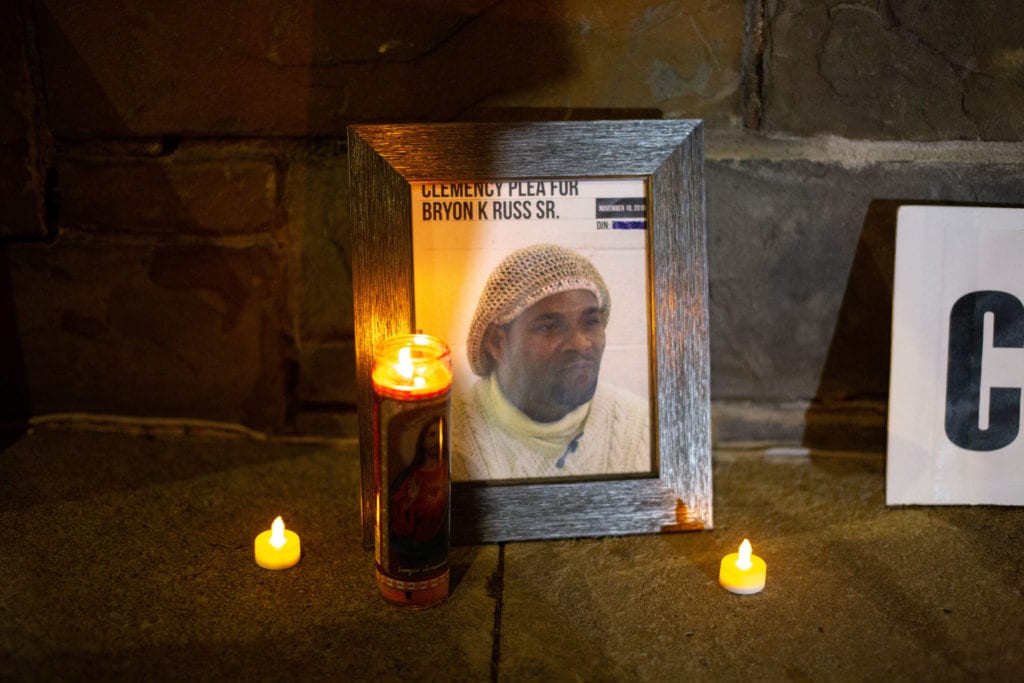 Jolene and Bryon met when she was a teenager. She admired him as a friend and would often turn to him for advice. It wouldn't be until years later that their deep friendship turned into a romantic relationship that eventually led to a small prison wedding ceremony.
In 2000 Bryon was involved in gang activity and ended up in an armed robbery of a drug dealer who was shot in the leg. The man survived, but Bryon would be sentenced to 34 to 40 years in prison with the charges of robbery, assault, criminal possession of a weapon, and burglary. He was 24 years old at the time.
Behind bars, Bryon has become a model of rehabilitation. He has taken, and then later facilitated, Aggression Replacement Training, Alcohol Substance Abuse Treatment, and the Alternative to Violence Project programs. He credits the clemency process with furthering himself internally.
"The clemency process was another source confirming that in order for my rehabilitation to be true and genuine, that I can't live as a lie," he said. "I can't lie and pretend to be convinced I am rehabilitated because the moment I am 'tested' I am going to fail. I am who I am today because I am convinced this is who I was always meant to be."
"I love the person that prison helped me become."
Jolene and her children now live in Schoharie County and she regularly makes weekend trips to visit her husband and attend criminal justice rallies around Albany. Inside the prison visitation area, COVID precautions now require them to sit at opposite ends of a seven foot long steel table. Jolene said it's difficult not to be able to touch Bryon during such a tough year. After Bryon's own aunt passed away from COVID, she couldn't even comfort him.
"It's hard to not know when the next time you'll be able to touch your husband or the next time your daughter will be able to hug her dad," Jolene said.
Despite this, Bryon has remained in good spirits. On Christmas Eve as Governor Cuomo's office was writing a press release to announce pardons, Bryon was writing his own message to family and friends.
"Please remember to love what cares to love you back," he told them.
Jolene has tried her best to keep the same good spirits, proclaiming on Facebook that she'll be screaming for Bryon's release even if she's the only one doing so. In the process she has gathered more than 5,000 signatures on an online petition.
"The bittersweet reality it's that there is still hope," Jolene said. "It just feels foolish believing in it."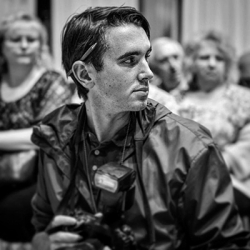 Latest posts by Patrick Dodson
(see all)