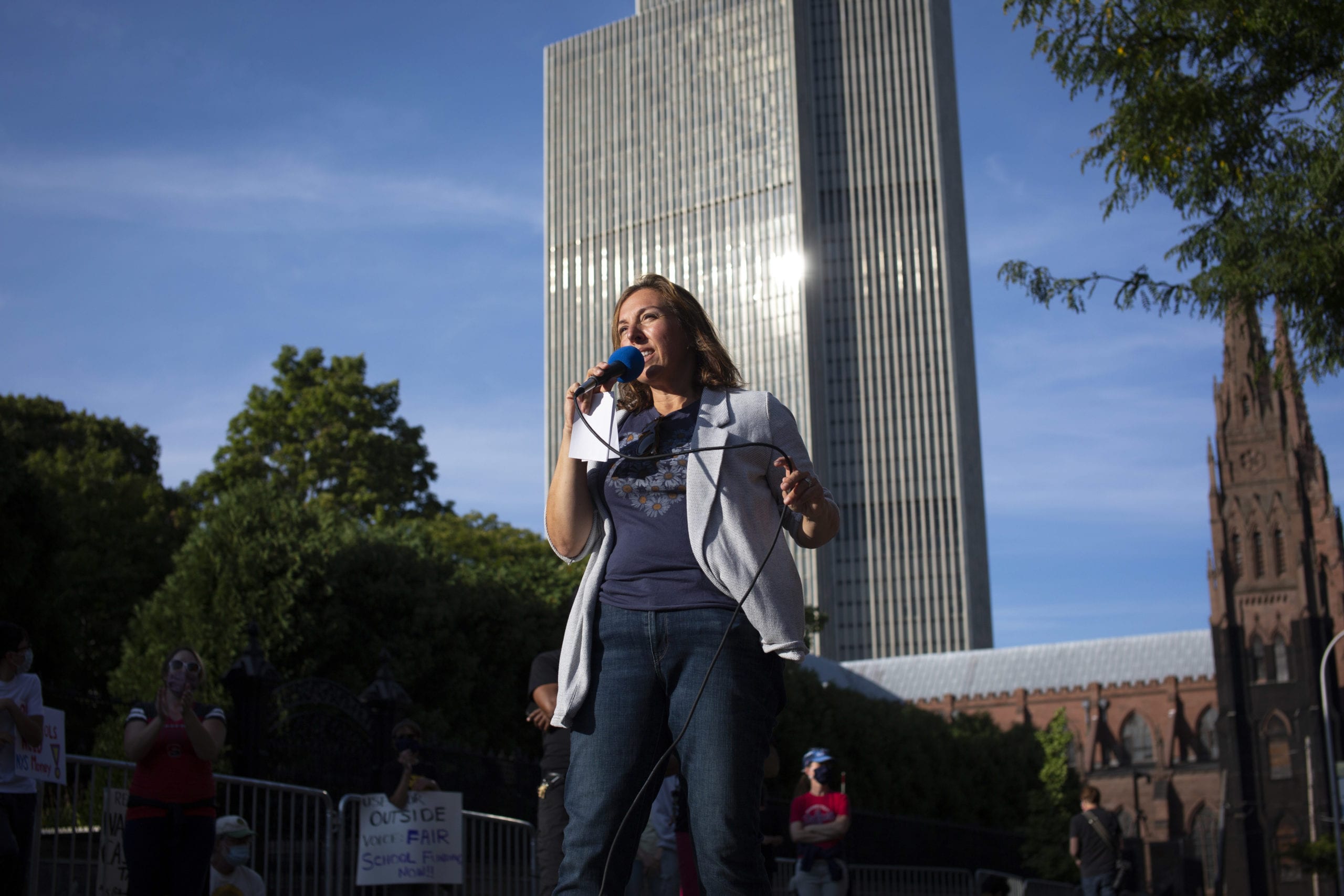 Local school cuts at odds with a growing anti-racism movement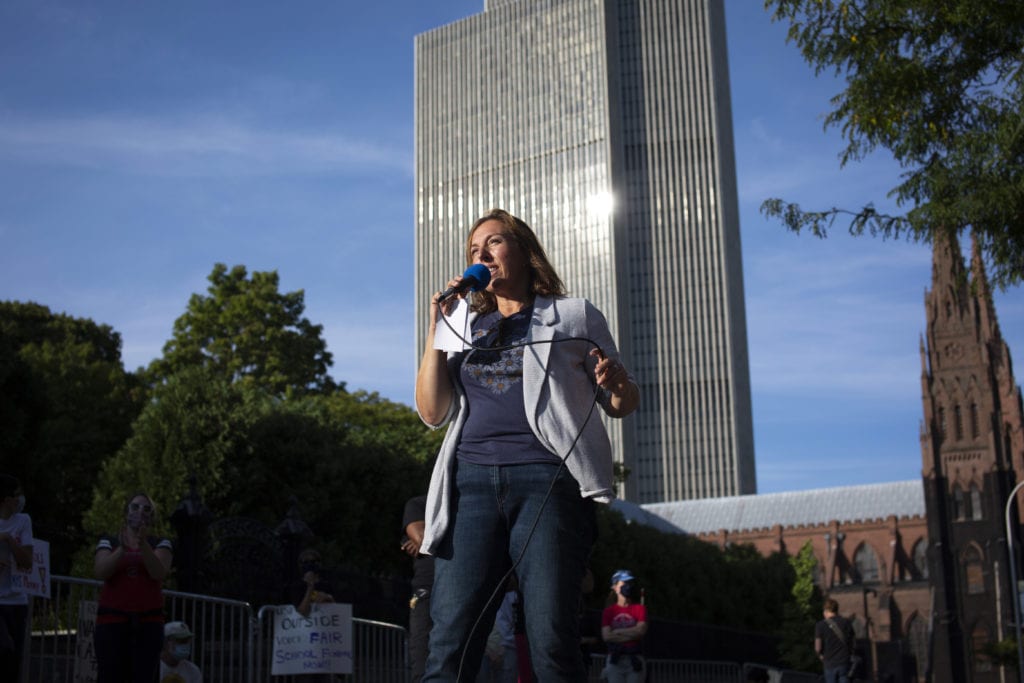 Violetta De Rosa received a pink slip last week, just one of over 200 being handed out by Albany City School District.
The mass layoffs are the result of a $18-26 million shortfall the district is facing this year and in anticipation of a 20 percent cut in school funding across the state. State budgets are being impacted by massive financial losses caused by the coronavirus pandemic, and direct aid to schools has been identified by elected officials as an area to make cuts.
Governor Cuomo has repeatedly called on the federal government to bail out states and localities, saying it could help reverse school aid cuts. His office estimates losses from the pandemic could exceed $62 billion over the next four years. So far, he has dismissed calls to raise taxes on the state's wealthiest residents.
Teachers, students, and community members gathered in front of the Governor's Mansion in Albany this weekend to express their anger in the situation and highlight the inequitable results. The event was organized by Alliance for Quality Education of New York and All of Us.
Similar protests have also recently taken place in front of his Manhattan offices.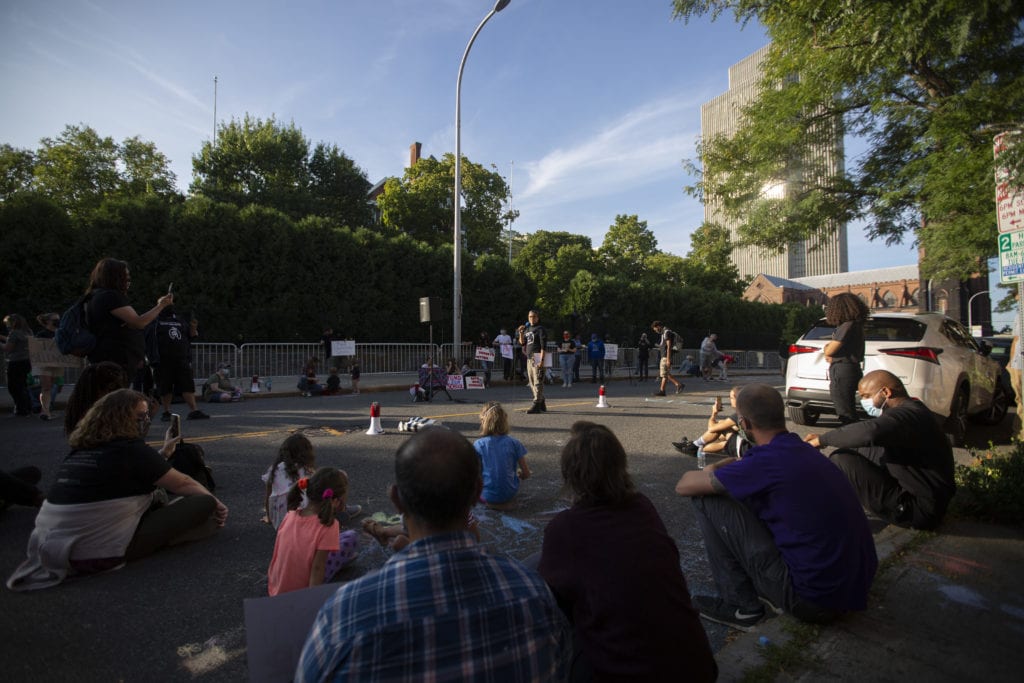 DeRosa, a teaching assistant that works with nonverbal special education students, was among the protesters in Albany. She says the staffing change is a major disruption for her students adapting to the start of a drastically different school year.
"Every single person in our buildings are part of our communities and care for our children," she told the crowd. "It's not your child, it's not my child. It's our children."
DeRosa also spoke about the institutional racism that she believes creates a bias against the city school districts.
She has reasons to be concerned.
While districts like Albany and Schenectady, both of which rely heavily on state aid, are reeling from cuts — Shenendehowa Central School District in nearby Clifton Park is among the suburban towns with a much different story.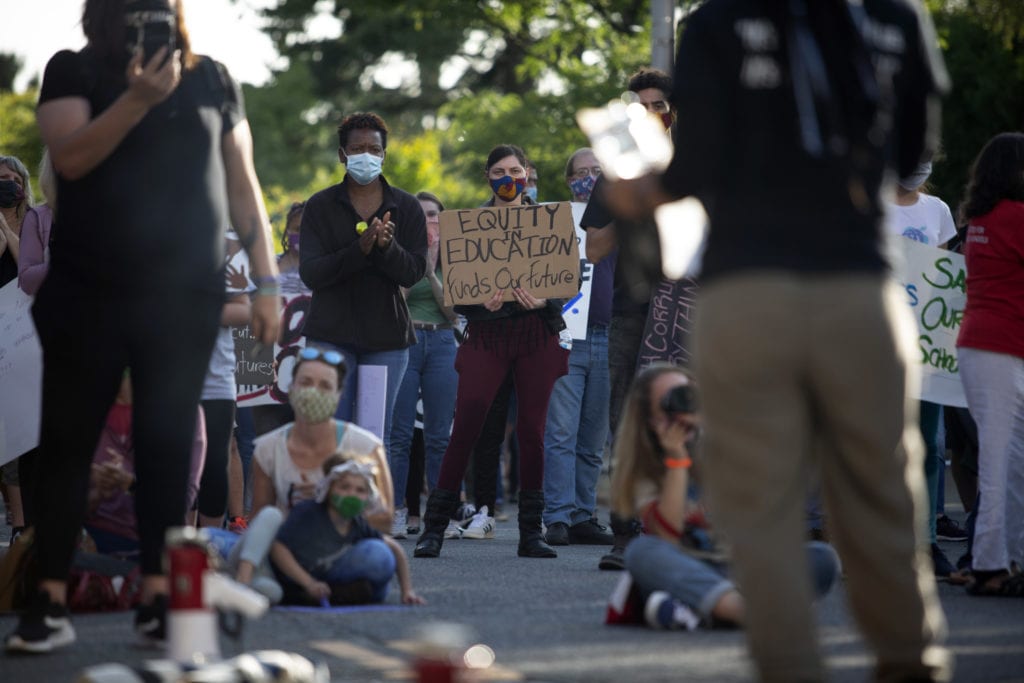 A SOUND BASIC EDUCATION
According to the state constitution, New York is required to provide a "sound basic education" to all public school students. A landmark court decision in 2006 that was 13 years in the making, Campaign for Fiscal Equity v State of New York, found discrepancies and forced state lawmakers to increase public school funding through something called Foundation Aid.
From Foundation Aid alone, Shen is facing a loss of $593 per student. Albany's loss is $1,506 per student and Schenectady tops local schools at $2,153 per student. Schenectady is anticipating over 400 layoffs.
The majority of the remaining funding comes from local property taxes — and cities like Albany and Schenectady, with lower home-ownership rates and property values, sees much less per-student than more affluent suburban towns. As a result, the city districts rely more on the state aid.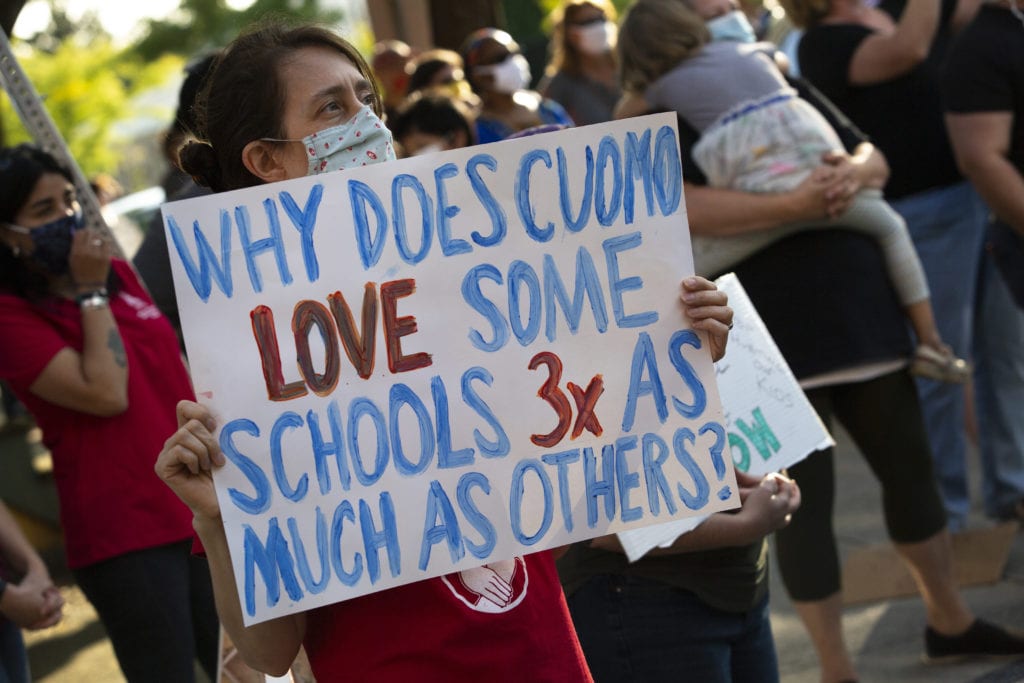 AN ANTI-RACISM AWAKENING
DeRosa says suburban parents need to wake up to the inequities in education around them. She sees change as being possible now with the Black Lives Matter and anti-racism movements happening across the country. Nearly half of Albany's 10,000 K-12 students are Black.
"People move out of the city to go to a better school district not even realizing what they are actually saying," DeRosa said. "We need to stay here and fight for our communities."
Heather Hutchison, a parent of two children in Schenectady, agrees.
She recently took to a popular local Facebook group, the 'Capital Region Anti-Racism Training Initiative', to express her disappointment that the topic wasn't being more widely discussed among parents.
"I have not seen any articles about the recent school budget cuts on this forum yet," she posted. "Without a doubt these cuts are an example of institutional racism. I implore everyone in this forum to contact your elected officials."
"I've had conversations with friends in neighboring districts who had no idea that school funding was so inequitable," Hutchison told Albany Proper.
She sees the anti-racism groups as being a good start, but more work needs to be done to change public perception.
"Previously I think people have thought of racism as people who use slurs or who actively identify as Neo-Nazis," she said. "We have to be willing to look at how our systems need to change to create a more equitable society."
Meanwhile, despite now being out of a job, DeRosa doesn't regret leaving a 10-year career in higher education to join the city school system, noting the challenge it brought.
"I decided to find my bliss," she said.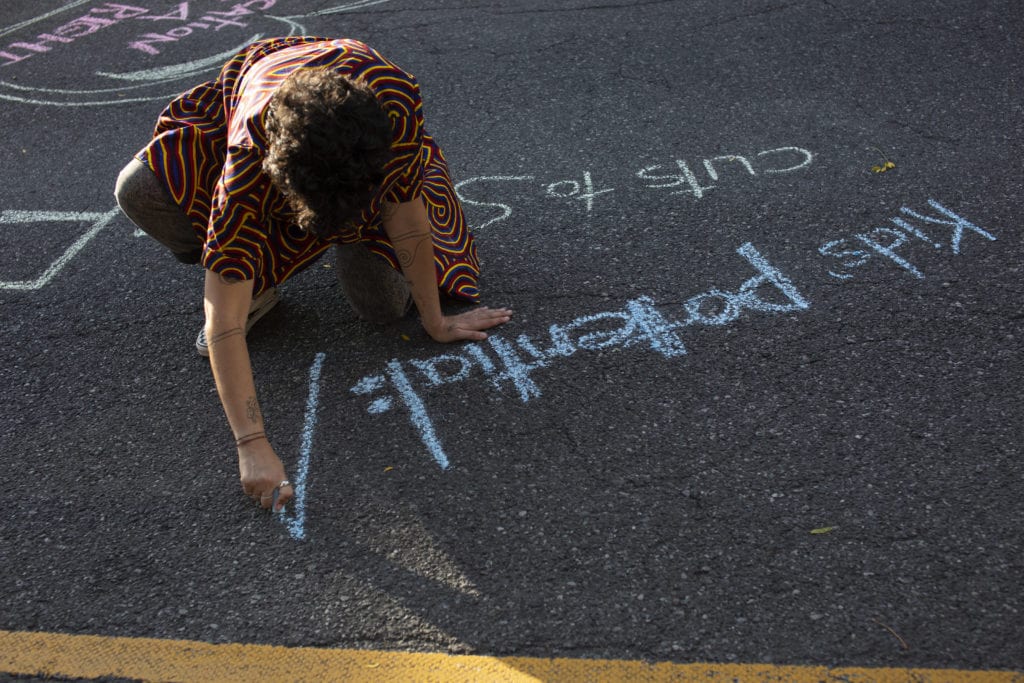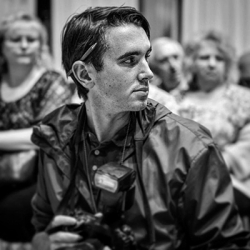 Latest posts by Patrick Dodson
(see all)