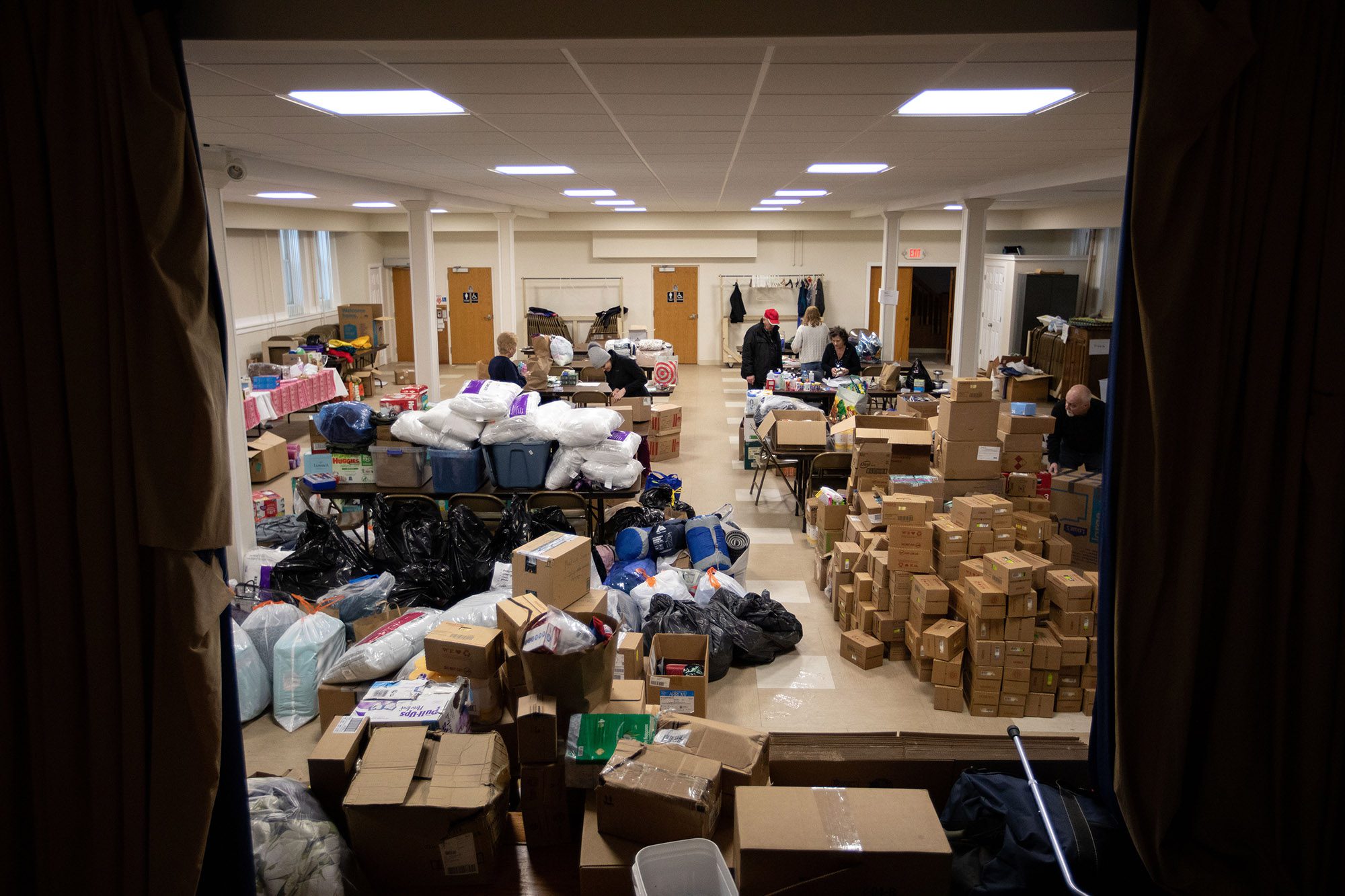 Local Ukrainians seek aid donations
A steady stream of boxes and bags have been arriving to the basement of St. Nicholas Ukrainian Catholic Church in Watervliet — each one containing medical and household items that are now urgently needed humanitarian supplies.
Inside, members of the Capital Region Ukrainian community have banded together to collect donations to send to their home country. They feverishly sort and pack all that they can each weeknight as the Russian invasion grows increasingly violent 5,000 miles away.
The group, led by local Ukrainian Churches and the Capital District Branch of The Ukrainian Congress Committee of America (UCCA) and organized through a Facebook page called 518Ukrainians, have so far assembled 265 boxes in Watervliet and 130 more at St. Nicholas Ukrainian Orthodox Church in Troy, according to one of the organizers Olya Oliynyk.
On Wednesday night, that amount grew after four truckloads of donated supplies arrived.
The group is also seeking volunteers to help sort the donations — and they expect to keep at it "for the next few weeks, maybe months" between the hours of 5 p.m. and 7 p.m. Monday through Friday.
The public is invited to drop off items during that time.
After the boxes are assembled by volunteers, they will be driven to New Jersey, where they will be shipped to Poland and then travel over the border to Lviv to be distributed to people on the ground in Ukraine to assist in the humanitarian needs of people impacted by the war.
The United Nations has estimated that two million people have fled Ukraine during the first two weeks of the war — creating one of the largest refugee crisis the world has ever seen. Lviv, on Ukraine's western border with Poland, has become a major hub for civilians fleeing and military equipment entering the country. Organizations assisting with the humanitarian efforts believe the number of refugees will increase by millions, and are warning that more support is urgent to meet the long-term needs of people in the region.
Locally, organizers of the donation drive have created a way for people to help from afar. The full list of supplies is below, and note that the group is NO LONGER collecting clothing or food at this time: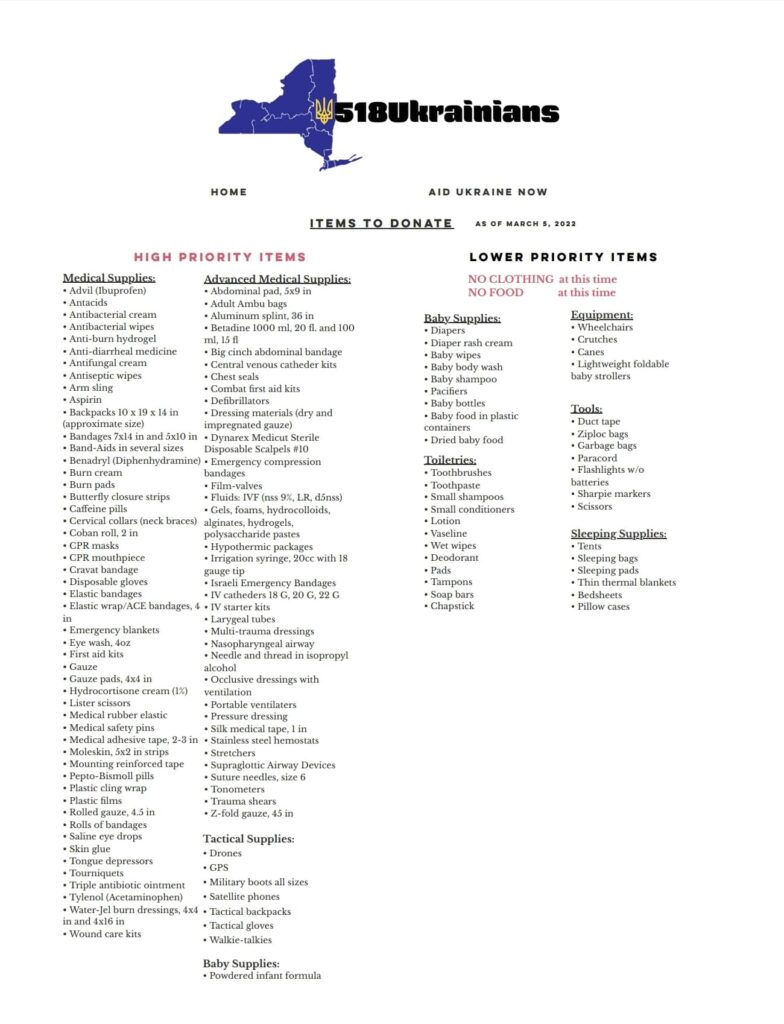 St. Nicholas Ukrainian Catholic Church is located at 2410 4th Ave, Watervliet, NY 12189.
Monetary donations can also be dropped off, with checks made out to St. Nicholas Ukrainian Catholic Church with "Aid to Ukraine" in the memo line.
St. Nicholas Ukrainian Orthodox Church in Troy and Saints Peter & Paul Ukrainian Catholic Church in Cohoes are also collecting donations. A full list of locations can be found at www.518ukrainians.com/donate-via-churches.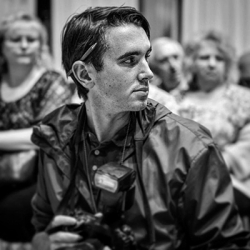 Latest posts by Patrick Dodson
(see all)