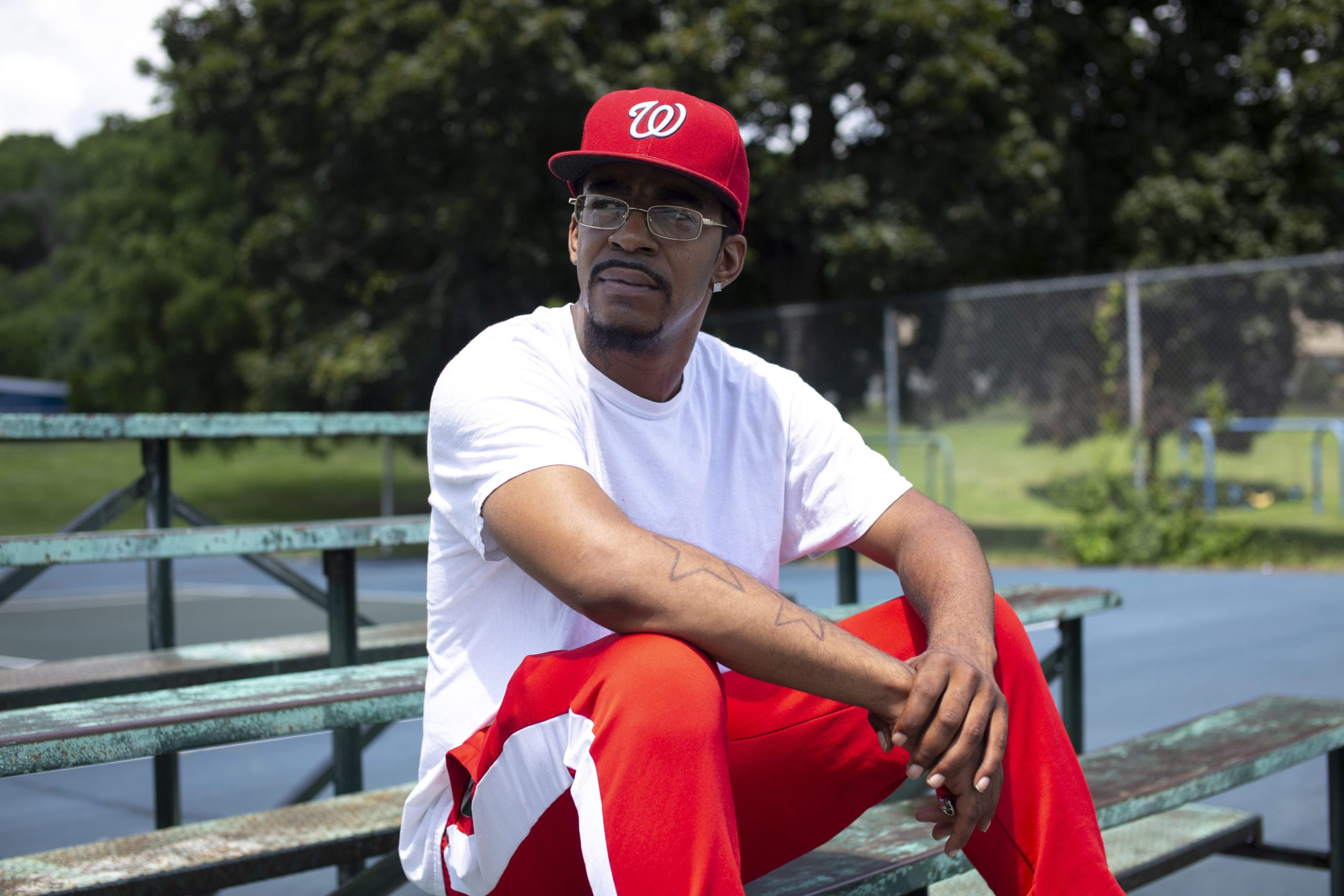 Meet the man bringing you the BLM movement 'live, local, and raw'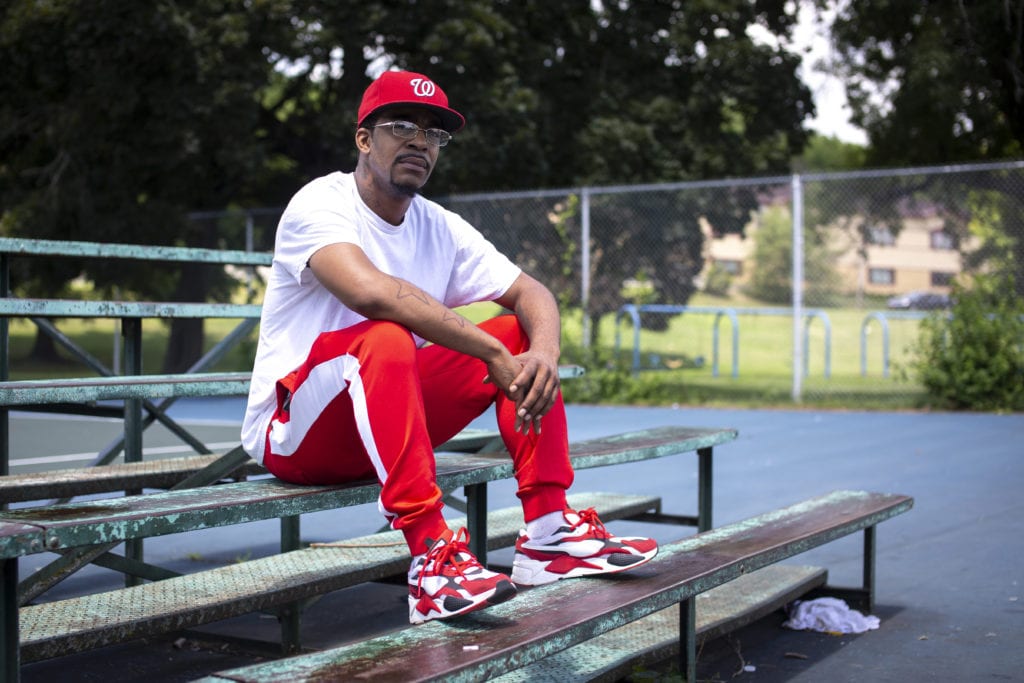 Video showed a crowd walking across a bridge.
"This shit about to get interesting, ya'll," a voice announced.
The voice behind the video was Bugati Holly, a local live-streamer who was following a large group of Black Lives Matter protesters as they made their way from Peebles Island State Park into Waterford. At the other end of the bridge, a small group of All Lives Matter counter protesters waited for their arrival.
Temperatures were reaching 99 degrees.
Bugati kept streaming.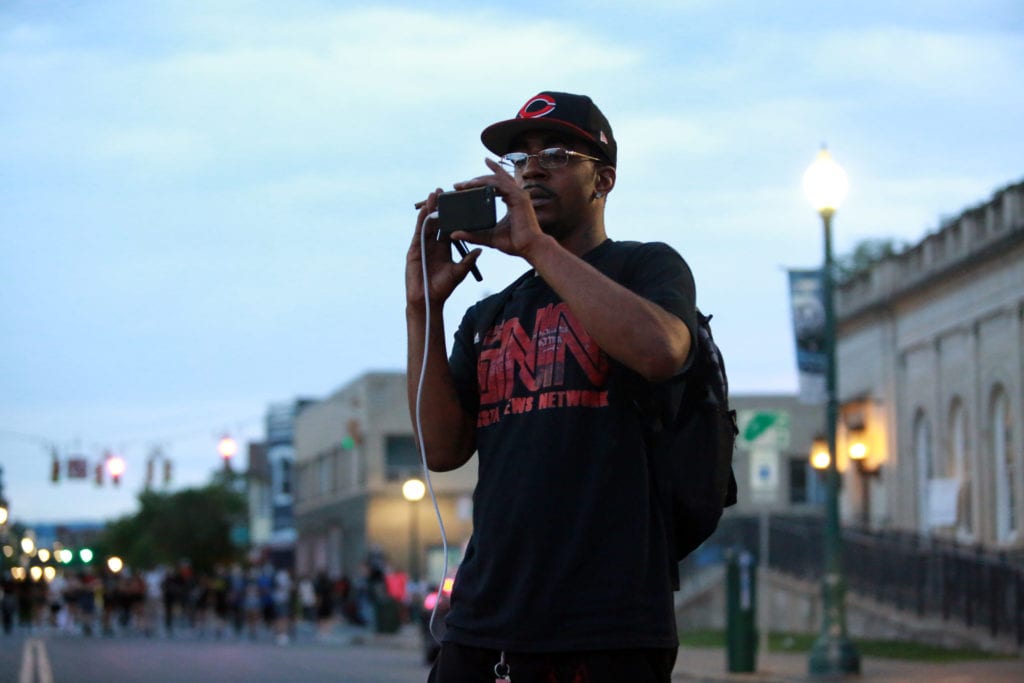 Bugati wears many hats — he's part correspondent, part moderator, and part hype-man. His private Facebook group, 'GNN Live Local and Raw' (standing for Gangsta News Network) has amassed nearly 5,000 followers. For many, it's the go-to place for public discourse surrounding the Black Lives Matter movement happening in the Capital Region and across the country.
He's learned the hard way to carry portable chargers with him. Two months ago at a protest in Albany, as his phone was losing power, Bugati announced to his viewers that "if you see me and you got a charger with you, throw it at me." Someone then showed up and handed him one.
Now, he carries five chargers at all times — always charged and ready to leave the house at a moments notice.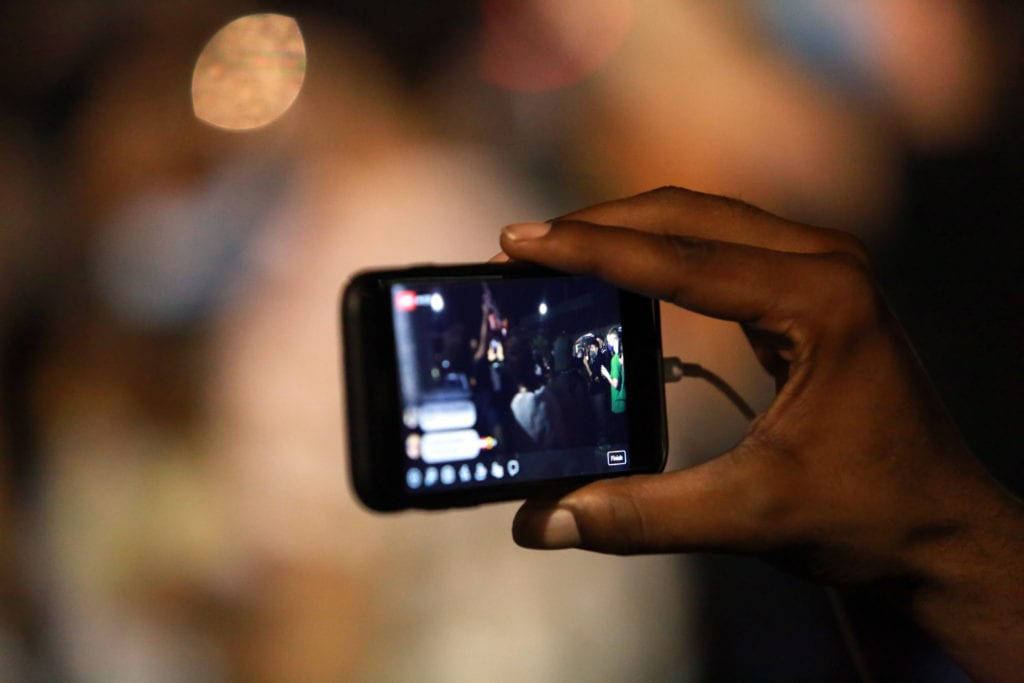 Facebook may be Bugati's chosen platform these days, but it's not the first he's stood on. As an amateur standup comedian he's performed at local clubs, including Comedy Works, and built up his followers with web monologues long before he found himself involved in the Black Lives Matter movement.
He admits that his path from comedian to protest corespondent wasn't expected.
"You gotta understand that before May 30th I wasn't as in tune as I am now," he said. "I had no idea what the whole activist thing was about. I was just a dude in the hood. The same place where people get killed."
"I came from two prison beds," he said. "I'm happy now. I've never done this before and now I just want to do this until I die."
The May 30th protest in the South End would end up being a new beginning for Bugati.
GNN was born after he heard about a shooting in his neighborhood and went outside to investigate for his Facebook friends. He ended up walking by a protest that was starting to form outside the Albany Police Department South Station. At first he was taking it all in with humor. "It started out as a joke. And now this shit is getting serious,"
Hours later, while still streaming, Bugati would end up being among the protesters hit with tear gas. His viewers skyrocketed. The joke was over.
"That first one went viral and everyone was like 'Yo GNN get out there'" he said. "I started getting flyers for all sorts of protests and marches after that."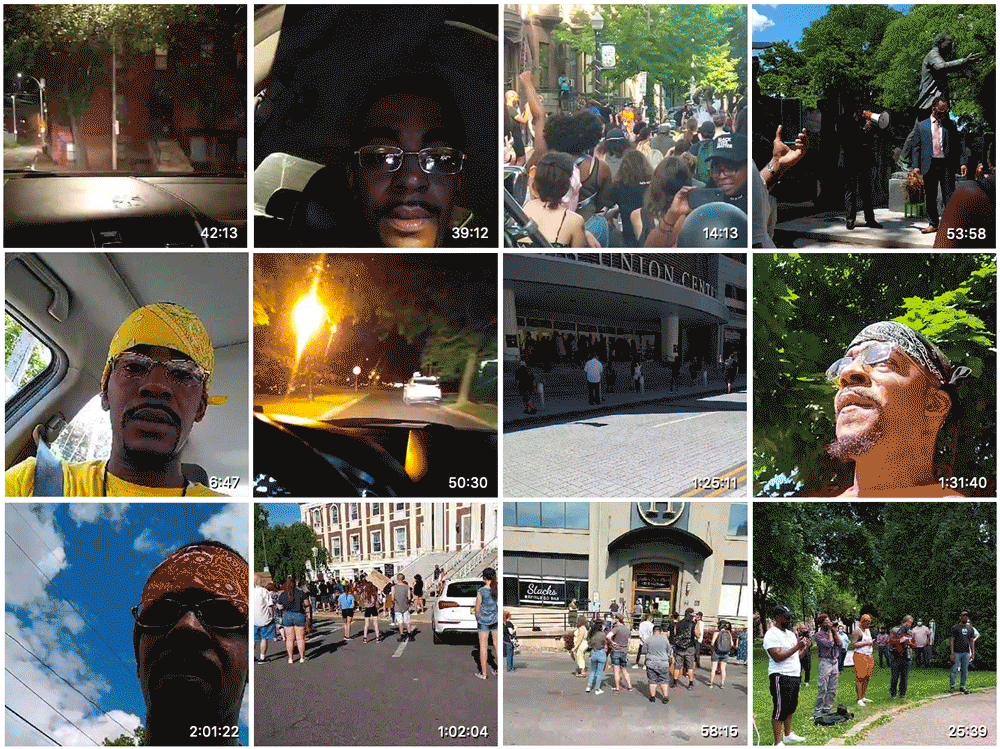 Since then he's been getting around. He's taken GNN viewers all around Albany, over to Troy, Schenectady, Waterford, Cohoes, and even out to Clifton Park.
"If it's there, I'll go," he said. "I promise you if I can get to you I'm going."
His viewers keep coming with him — and as he's out in the field recording, he keeps relying on them to bring him supplies.
"I'm out there, I'm hungry as hell requesting stuff, and this dude literally brought me a big bag of white cheddar popcorn that I asked for," he said.
"This is people-ran. I'm just the body."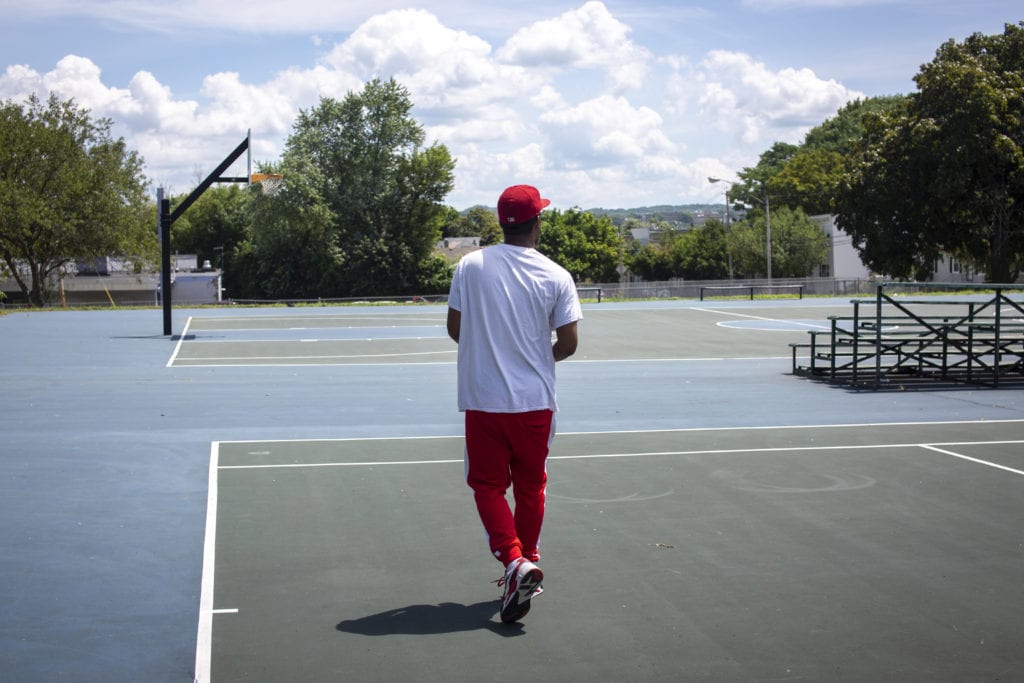 Support Bugati and GNN through this GoFundMe.
---
Words and Photos by Patrick Dodson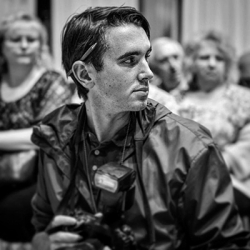 Latest posts by Patrick Dodson
(see all)