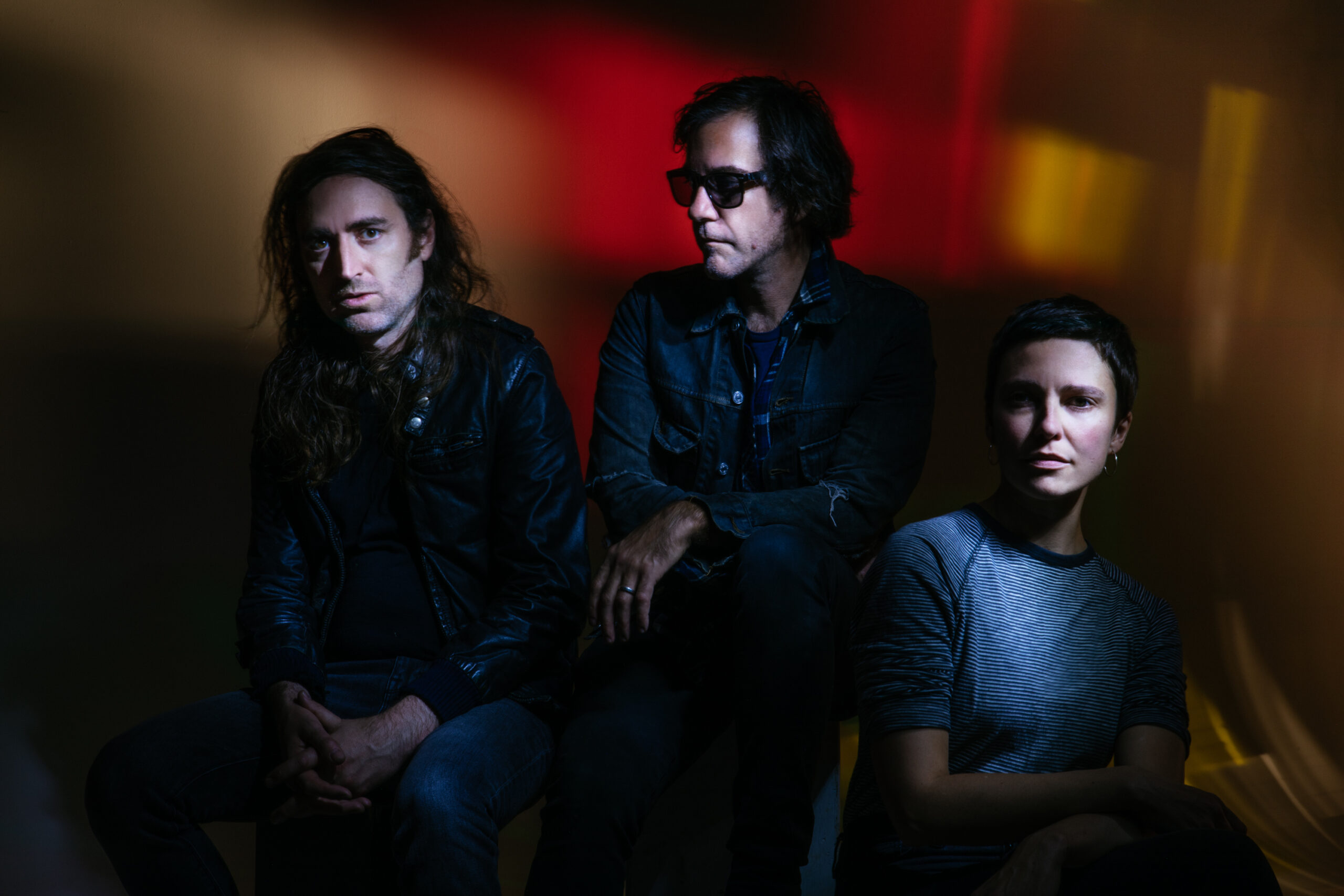 No Fun grand opening will be loud
Chances are if you've recently walked down River Street in Troy you've heard the screeching guitars and effect pedals emanating from the doors of No Fun.
This weekend's "grand opening" show with A Place to Bury Strangers will be no exception.
Yes, it's true that No Fun has actually been open for six months — but owner August Rosa said he wanted to get past the daunting red tape period of opening a business to plan a different kind of grand opening.
"I was going to do a ribbon cutting and stuff but at this point we are just going to focus on throwing a really wild show instead," he told Albany Proper.
After booking A Place to Bury Strangers, he got his wish.
"This show is going to be a different experience. This show is going to be really fucking loud," Rosa said. "Two facets we tend to gravitate to."
The Brooklyn-based band has been performing for decades and gained notoriety as one of the loudest rock bands in New York. That's high praise for the band of three, but front-man Oliver Ackermann also owns a noisy effects pedal company and previously ran one of Williamsburg's gnarliest underground venues until a media company not worth naming moved in and forced their closure.
"The Death By Audio space was on the top of our list of inspirations for the kind of venue we want No Fun to be," Rosa said. "Great sound system, weird art on the walls, checkerboard floor and most importantly a constantly evolving space with no limits on creative expression."
Now, after a three year hiatus that spanned the Covid-19 pandemic, a change in band members, and a highly regarded album release – A Place to Bury Strangers are back touring North America with a stop this weekend in Troy.
In an interview with Albany Proper, Ackermann described the smaller DIY clubs like No Fun which he said were "life changing" early in his career.
"They're so important, I think. That's the kind of stuff where artists sort of feel free and they feel that there's like a real connection with what's going on," he said.  "It's those kinds of moments in some weird warehouse or something which really shaped who I am and inspired me to do a lot of the things that I do."
That feeling of creative freedom and inspiration couldn't come at a better time. Endless think-pieces describe the "culture shift" or "vibe change" happening in New York, with the pandemic exasperating a housing crisis that was already pricing out artists and their unique communities.
Calling from Lawrence, Kansas, Ackermann said he still feels excited when he goes to a city, either for the first time or the fifth time, and discovers a thriving music scene.
"I feel that even in all these different cities that we go to, you can look at, like, a layout of land and you can kind of think you know what's going on… but it really takes the people that are there to make all of this stuff what it is," he said.
"It just takes a few different excited kids doing these things, and they can make such a great scene somewhere."
That next scene may be Troy, where Ackermann is performing for the first time this weekend.
"We're going to try to make the craziest show that anyone's ever seen in Troy."
A Place to Bury Strangers' sixth studio album, See Through You, was released this year on the band's own label Dedstrange. It's been described as "telling a tale of betrayal and the struggle to move on through elements of post-punk, noise, new wave, dark wave, surf-rock and space rock."
Ackermann is known to improvise and test the limits of his equipment, often damaging his guitars in the process.
"They're always kind of constantly in disrepair and I'm building them back and gluing them back together and folding them onto each other… the pickups are all destroyed and stuff. But you know, you just make what you can work with what you got," he said.
For No Fun, that's a familiar tone. 
Tickets are still available to A Place to Bury Strangers with opening act Glove at No Fun, 275 River Street in Troy, on Saturday. Doors open at 7pm.
Bring earplugs.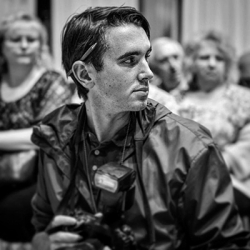 Latest posts by Patrick Dodson
(see all)