Photos: Hand Habits at The Treehouse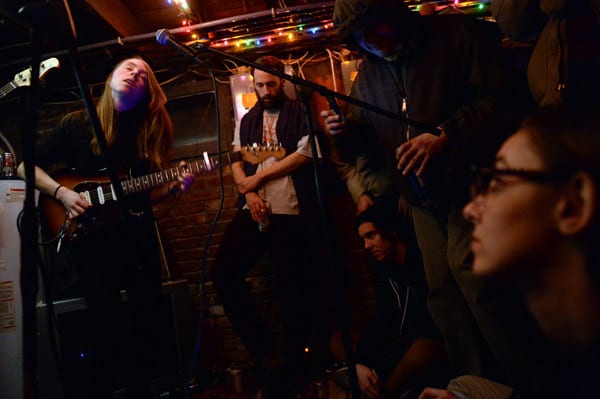 Albany basement shows are alive and well thanks to the latest branch of WCDB peeps at The Treehouse. The Pine Hills locale has been cranking out some quality local shows, and bringing some fresh acts to the area, in the typical underground college radio fashion. Saturday night's show, featuring headliner and local favorite Hand Habits, filled a hunger many local music fans have been having.
Meg Duffy, the master-mind behind Hand Habits, credited their current line-up as being musicians that they have admired since first moving to Albany. Former Aficionado members Craig Dutra on bass, Mark O'Brien on drums, and Laura Carrozza on flute/vocals, with Widowspeak guitarist Robert Earl Thomas combine into an exciting Hand Habits melody alongside Duffy.
More photos from the night after the jump: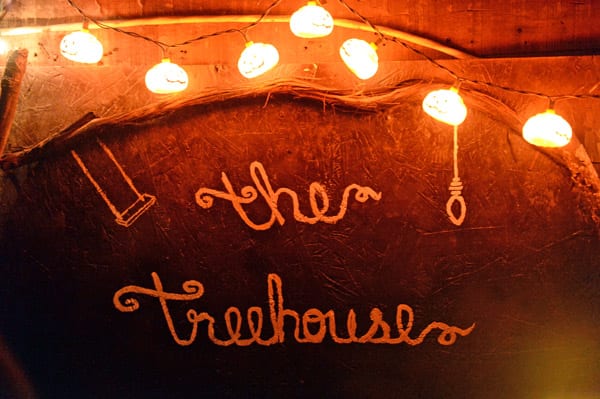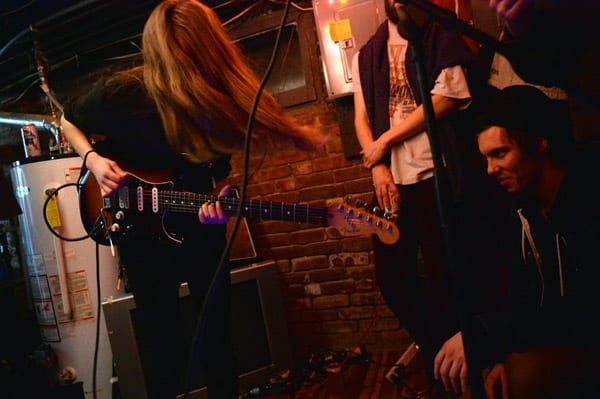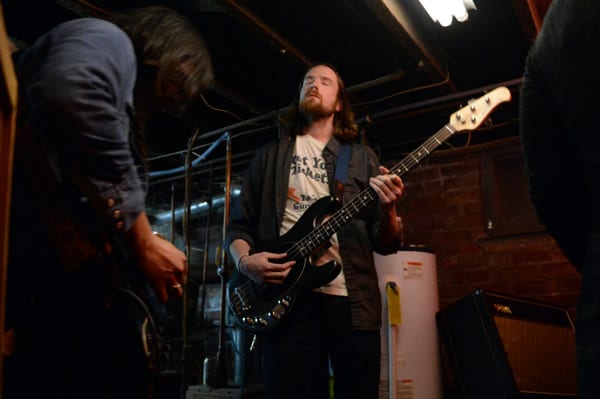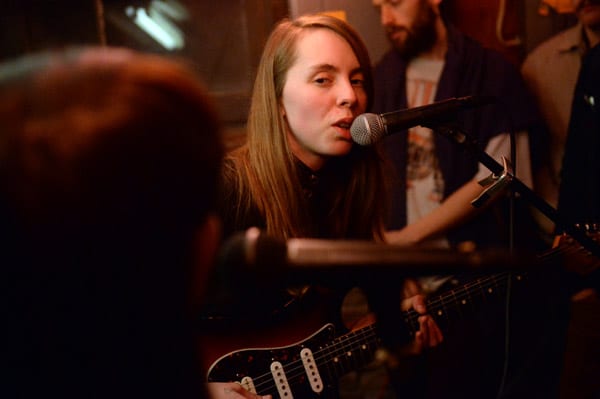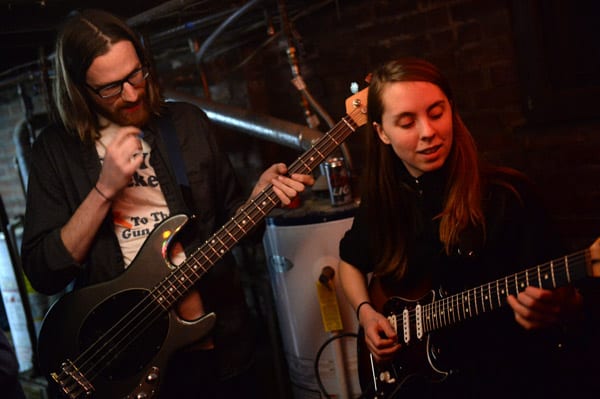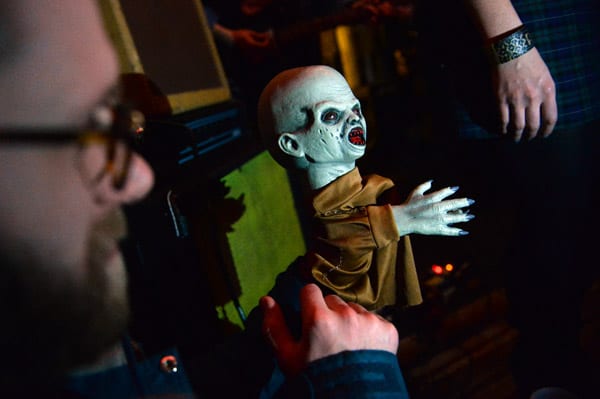 Happy You offered a solution for the cramped audience at the start of their set — to join them. A handful of the crowd packed in with the band as they tore into their bass heavy pop, knocking into their guitars and tipping over the microphone for a song. The Brooklyn-based group debuted their full length LP "Giggle" in October of last year.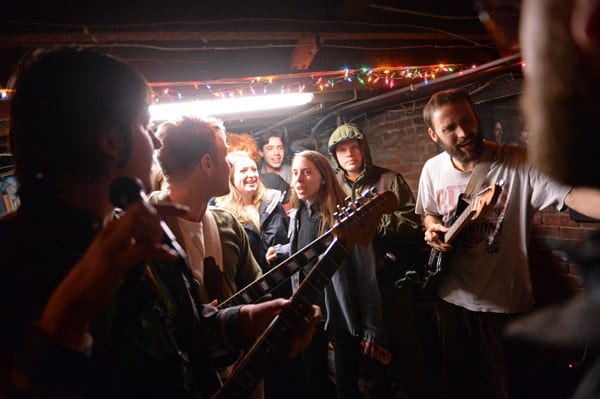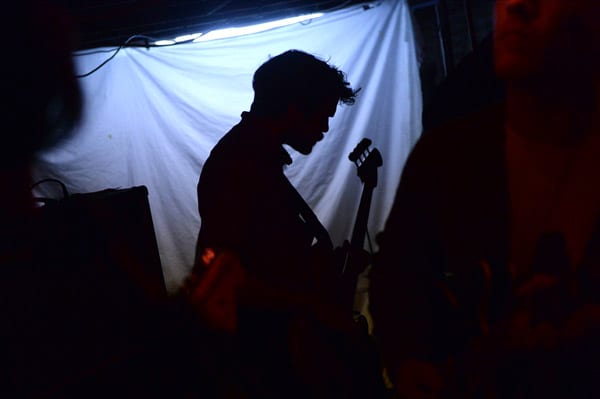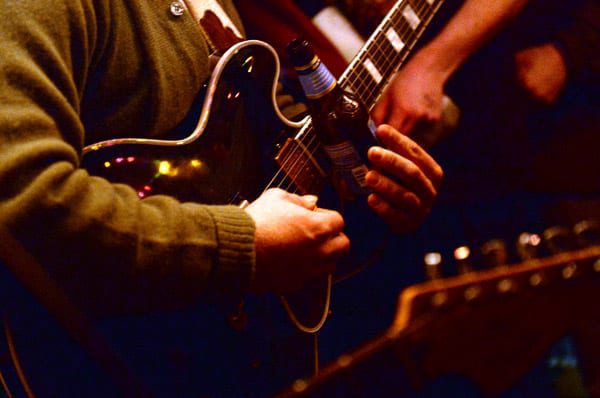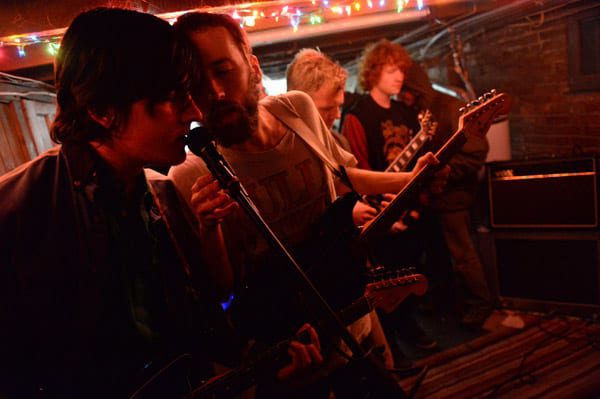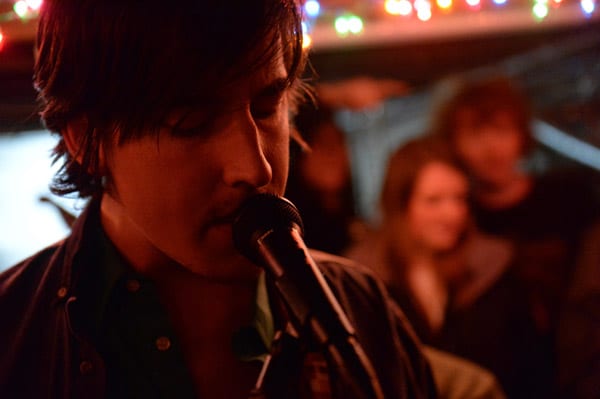 Shana Falana, a loopy shoegaze two-piece out of Kingston were next up with an entrancing set of reverb and exploding firework visualizations. Shana is releasing a new LP in April on Team Love Records.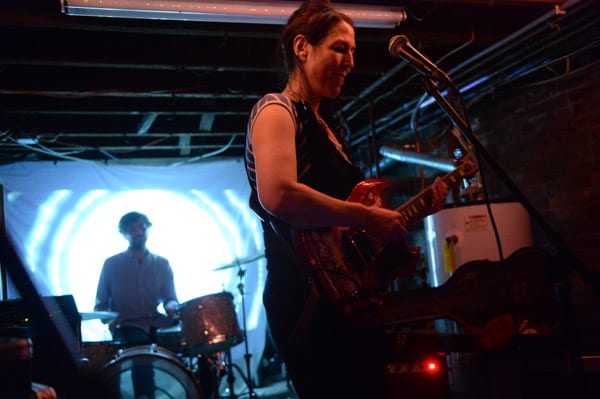 Starting the night off was Bearsville-based band Battle Ave, with frontman Jesse Alexander's lingering vocals that proved more fragile as their escalating guitar riffs carried on. The band has an upcoming 7″ split with New Paltz producer Kevin McMahon's Pelican Movement.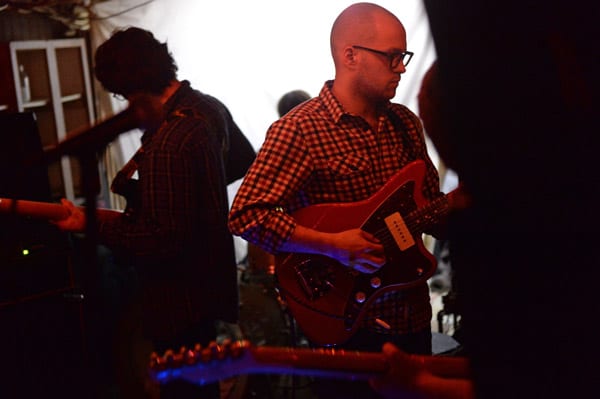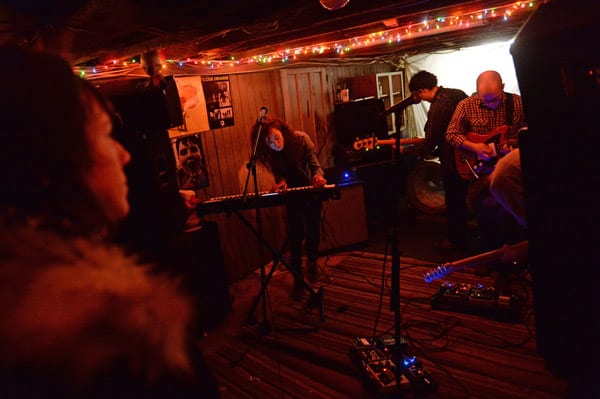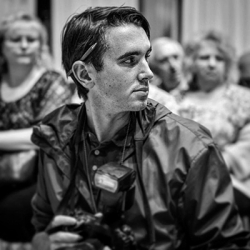 Latest posts by Patrick Dodson
(see all)