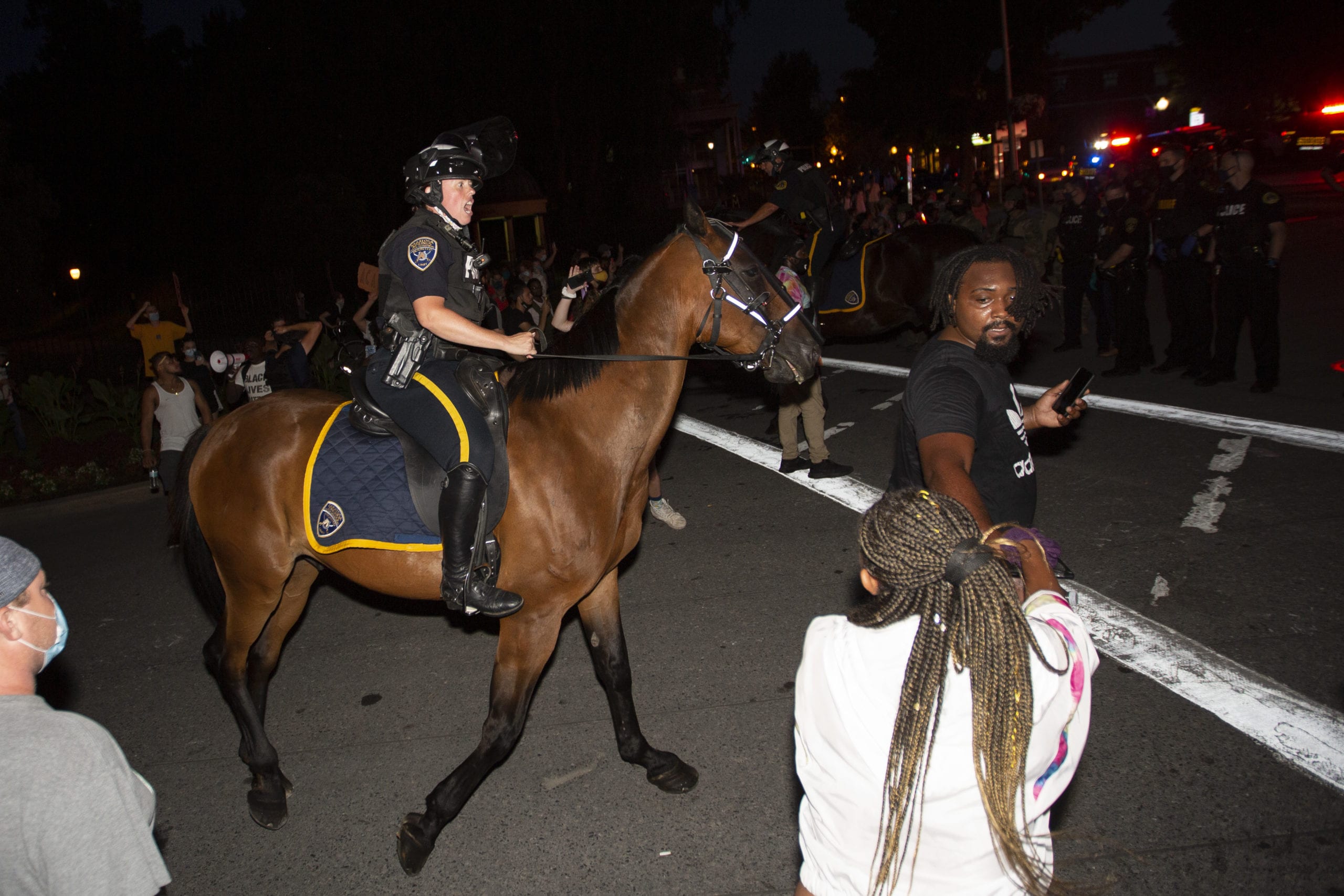 Police clash with Black Lives Matter protesters in Saratoga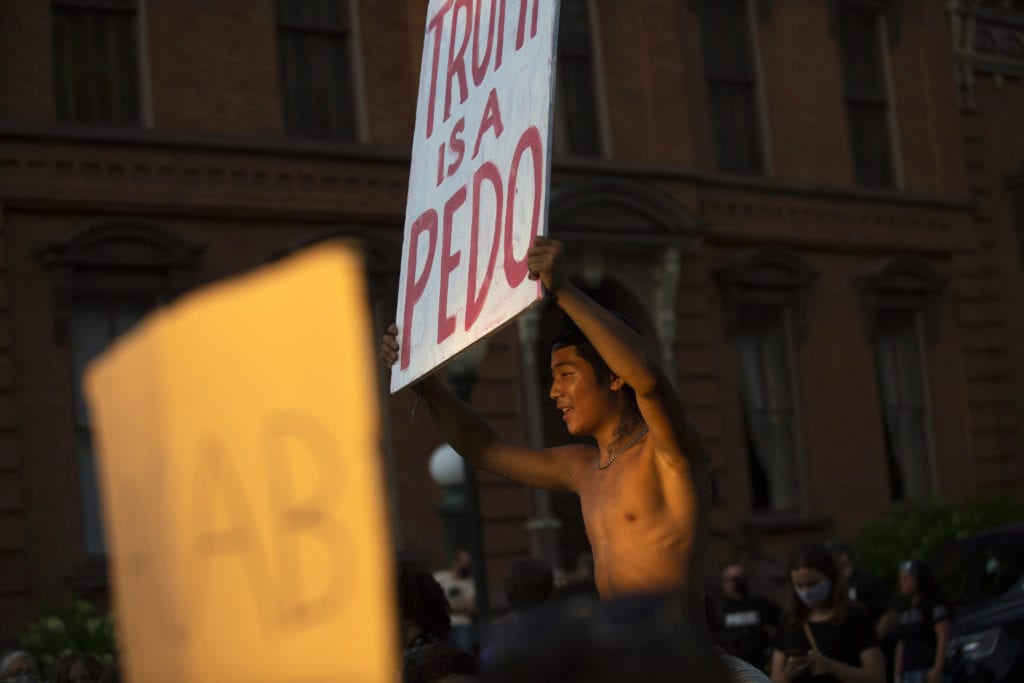 While people enjoyed heirloom gazpacho and filet mignon on the patio of The Adelphi Hotel in Saratoga Springs, police were firing upon Black Lives Matter protesters just one block away.
The scene unfolded late last night following an evening of tense but nonviolent counter protests throughout the city between police supporters and those calling for reform.
The protest was originally planned as a "Back the Blue" rally in support of police officers, which included a parade of motorcycles led by a police escort down Broadway earlier in the evening.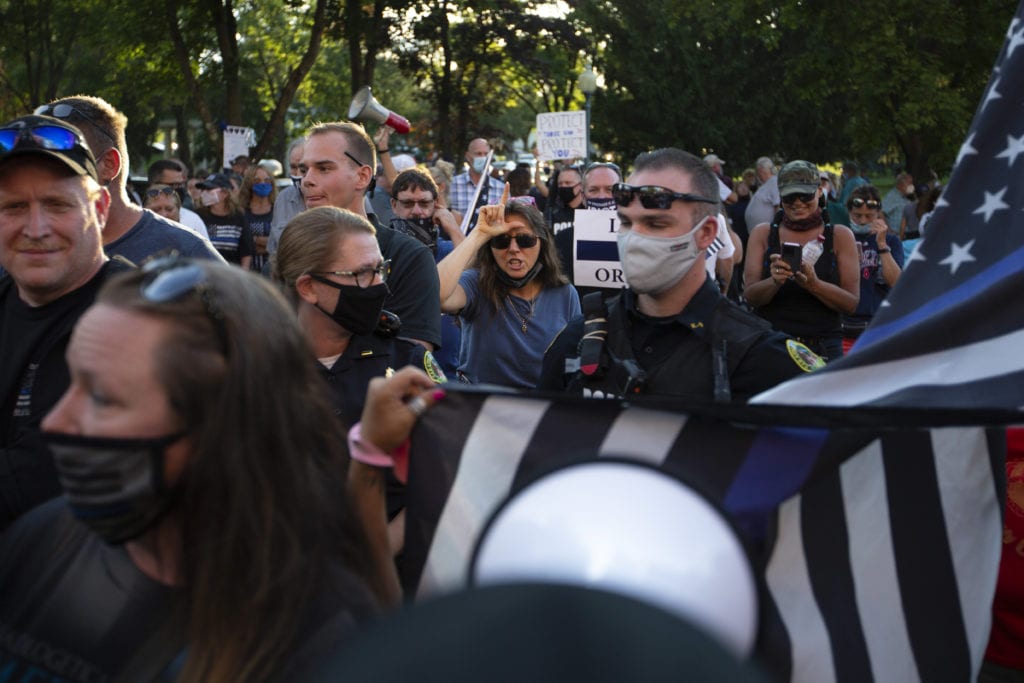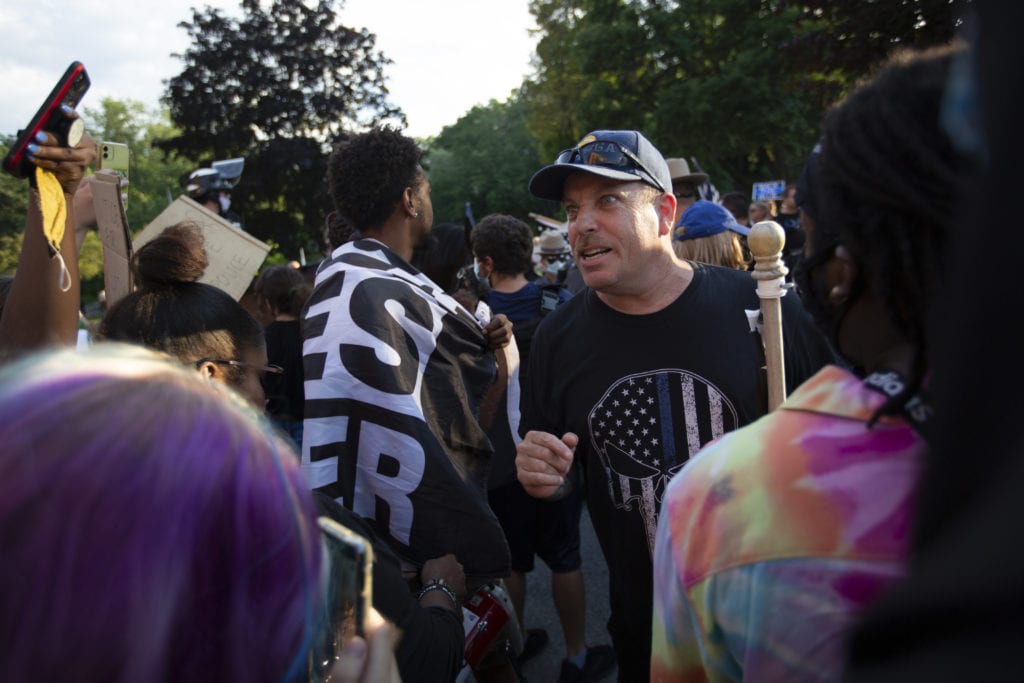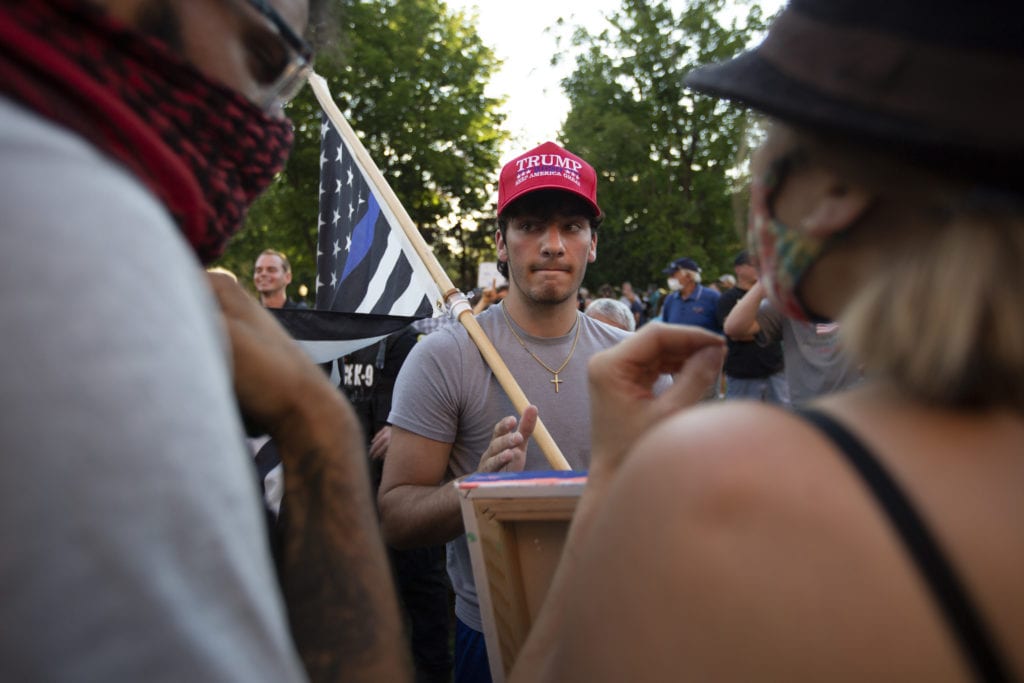 After Black Lives Matter protesters arrived and the two groups moved to Congress Park, a few minor scuffles broke out during mostly peaceful chants and arguments. At one point acoustic musicians from each side came together in an attempt to play a song together — but couldn't settle on one they both knew.
There were many chants in memory of Darryl Mount, the Saratoga Springs man who died following a police chase in 2013. His mother and sister were among the crowd and wept as his name was called out.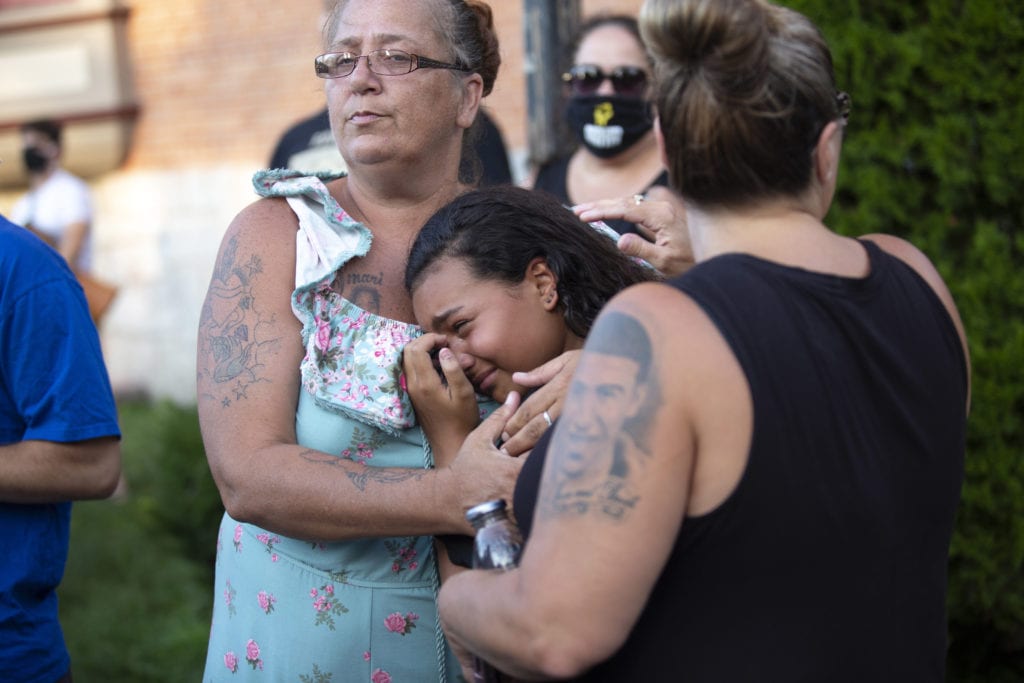 As the evening went on, Black Lives Matter protesters formed a march down Broadway and shut down multiple intersections on their way to City Hall. Motorists were taken by surprise, while some displayed their Blue Lives Matter flags leftover from the earlier rally.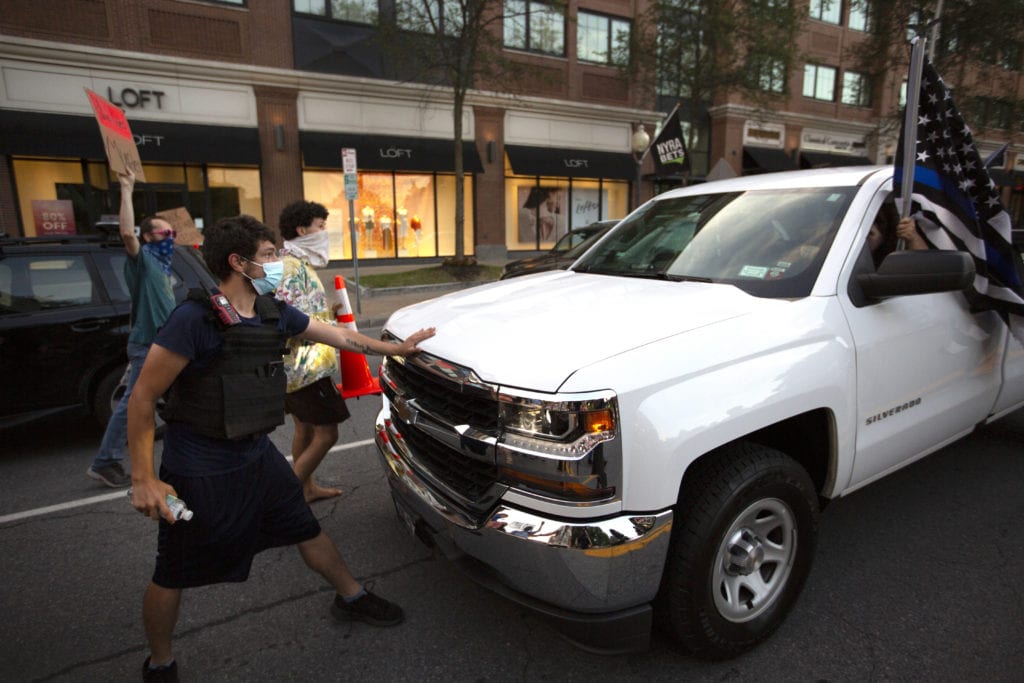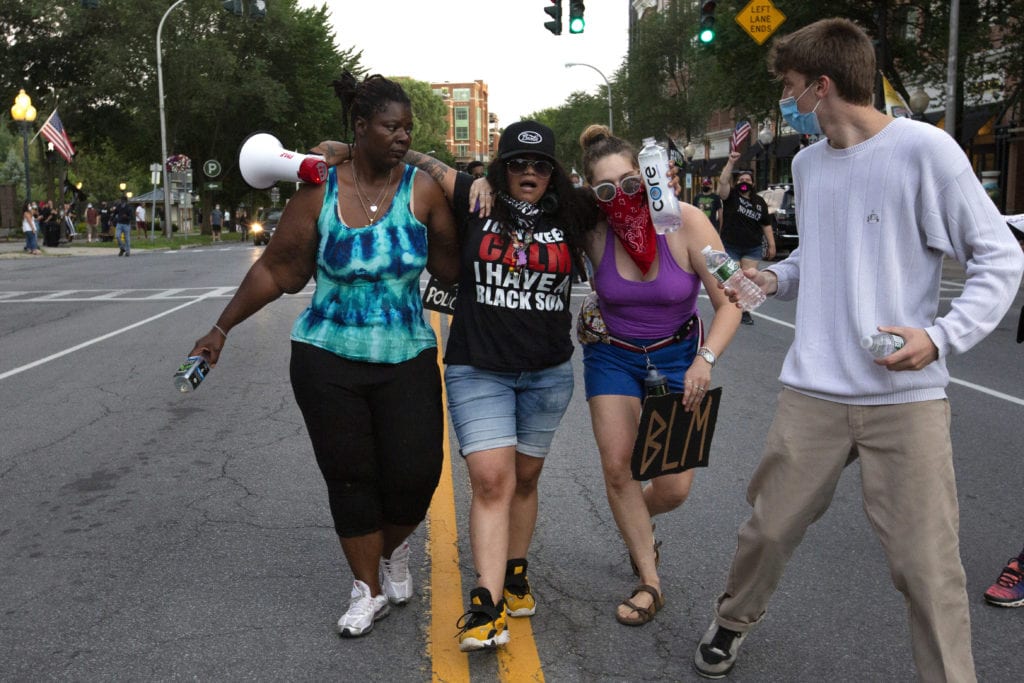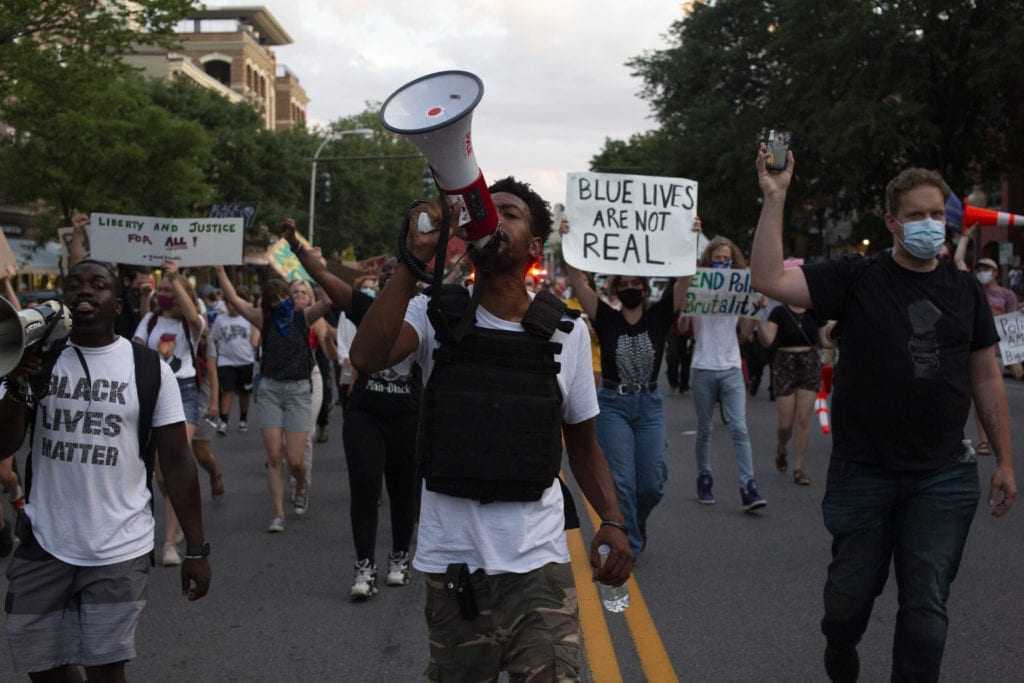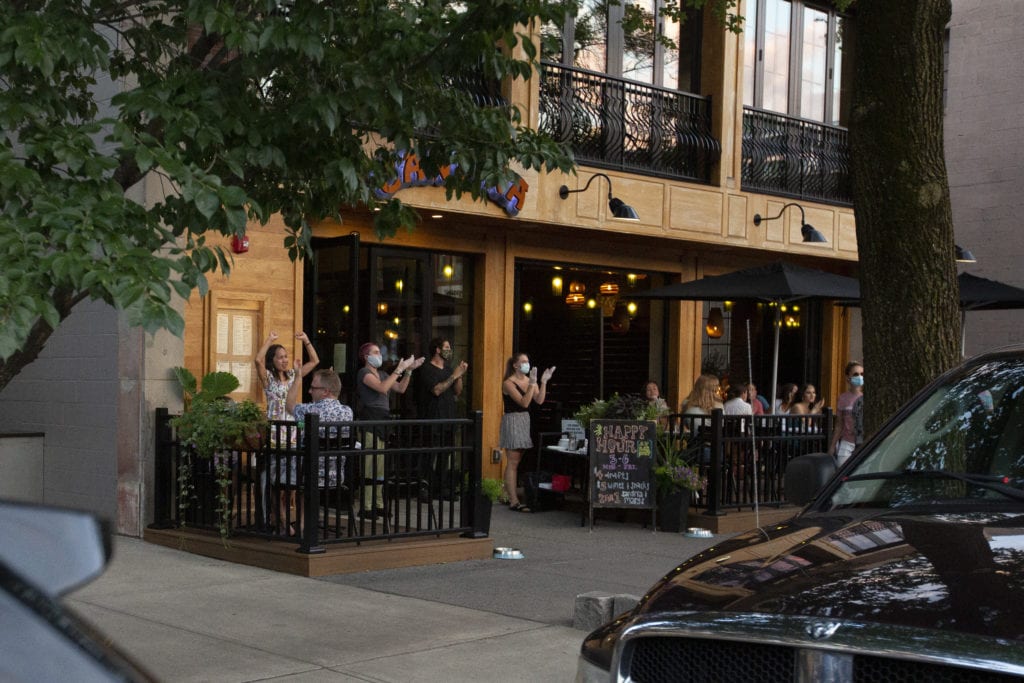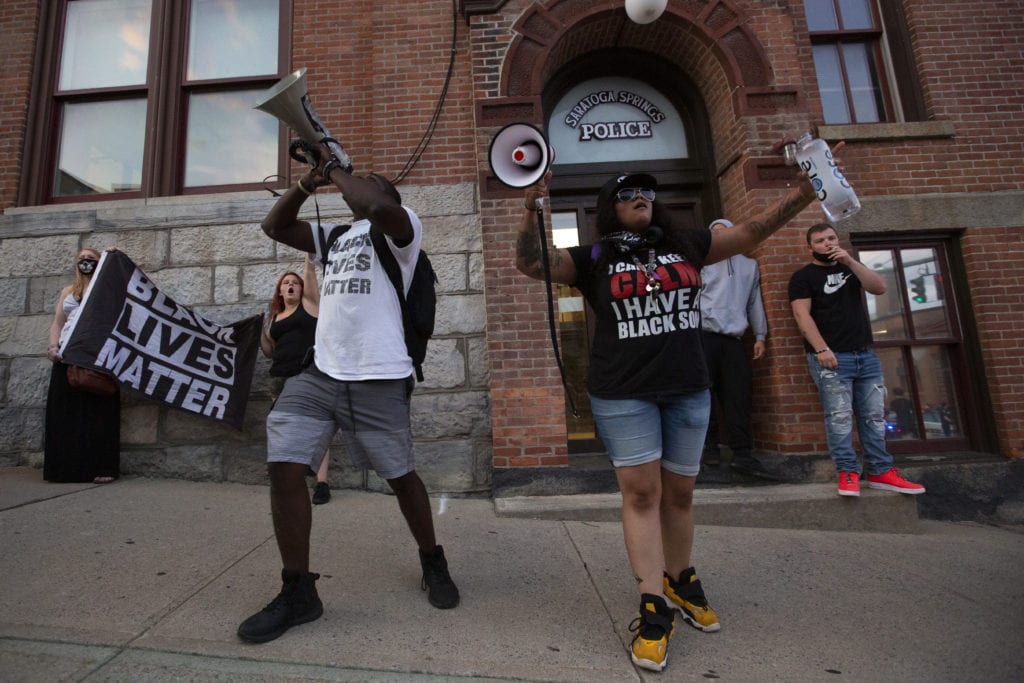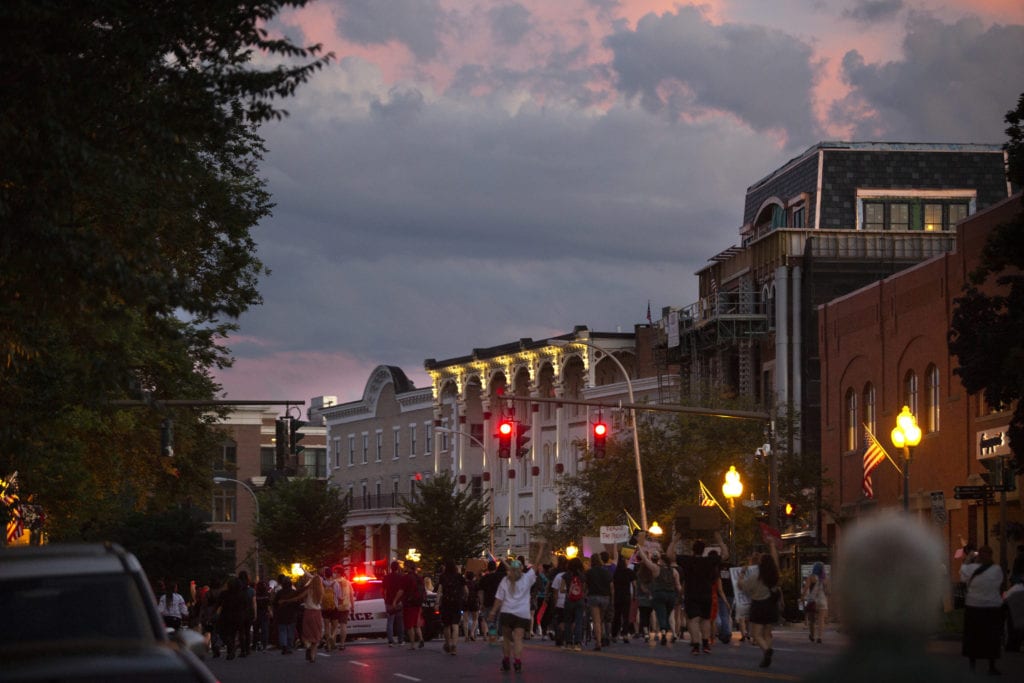 It was in front of City Hall where protesters announced the night was coming to a close and they could all head home feeling a sense of victory. They set out to return to Congress Park but encountered more pro-police protesters on the way.
Within minutes an armored military vehicle covered in armed officers dressed in camouflaged fatigues raced down Broadway towards them. The scene immediately escalated.
Protesters then formed a line and linked arms. Together they asked, in a chant, why the officers were wearing riot gear if there was no riot there.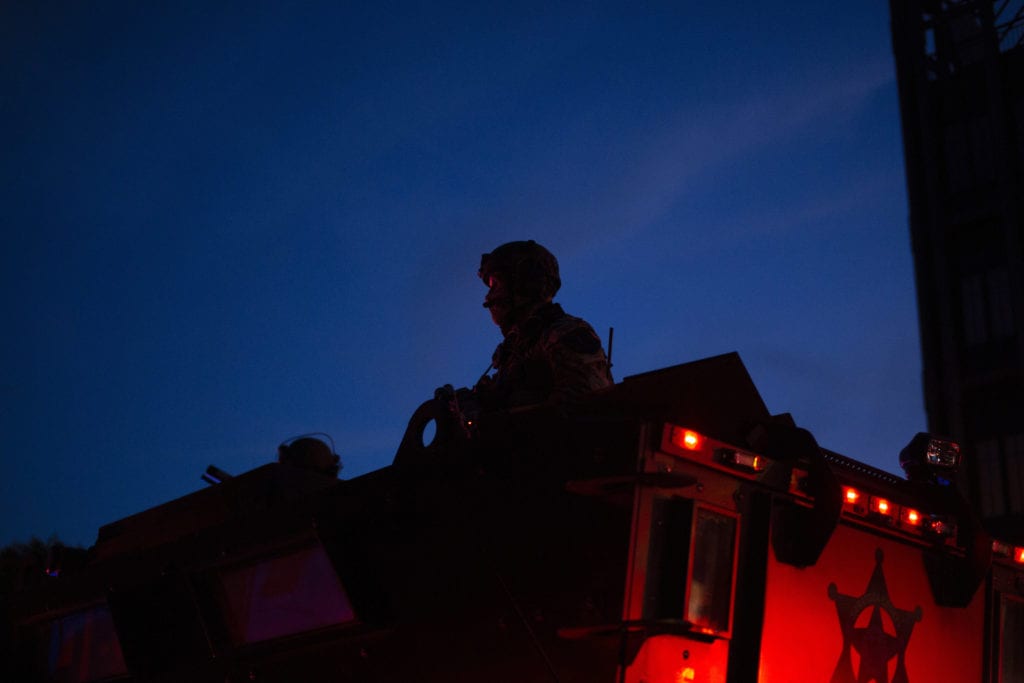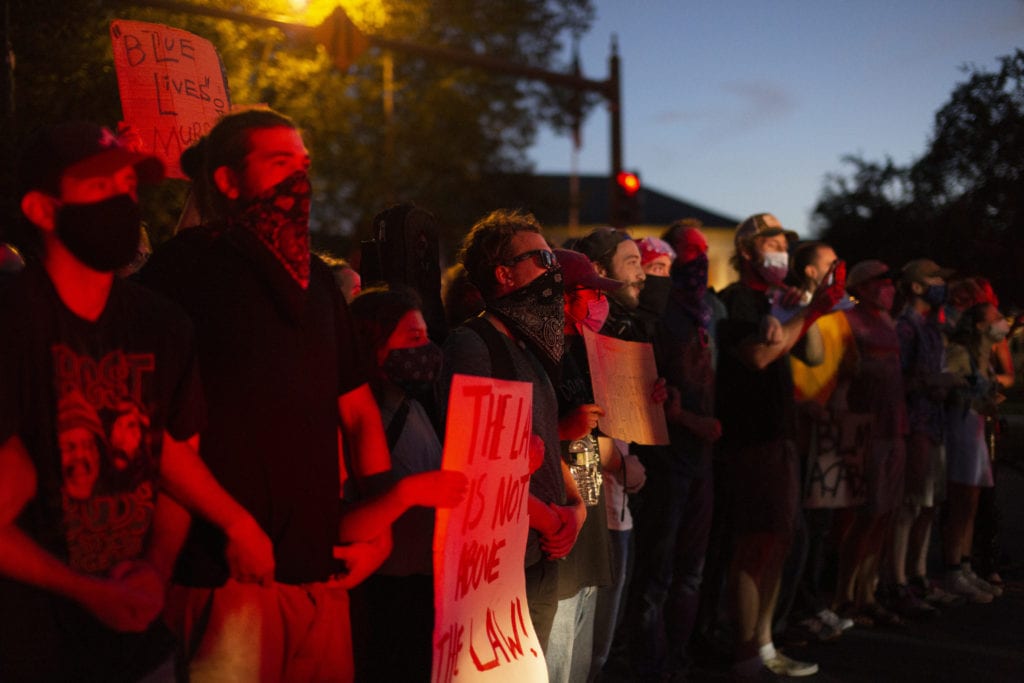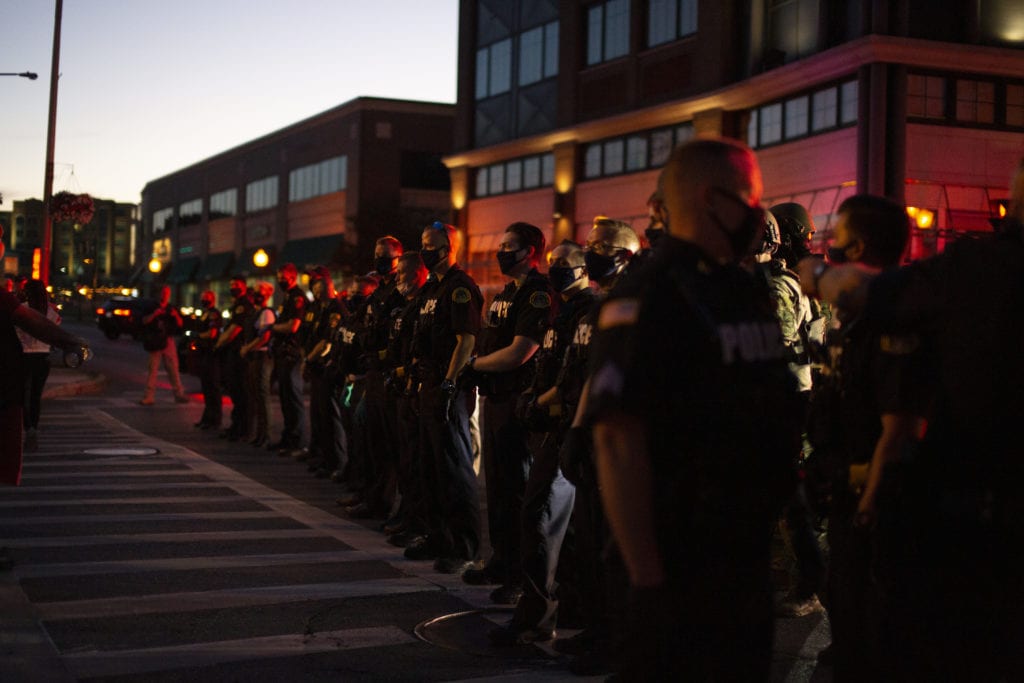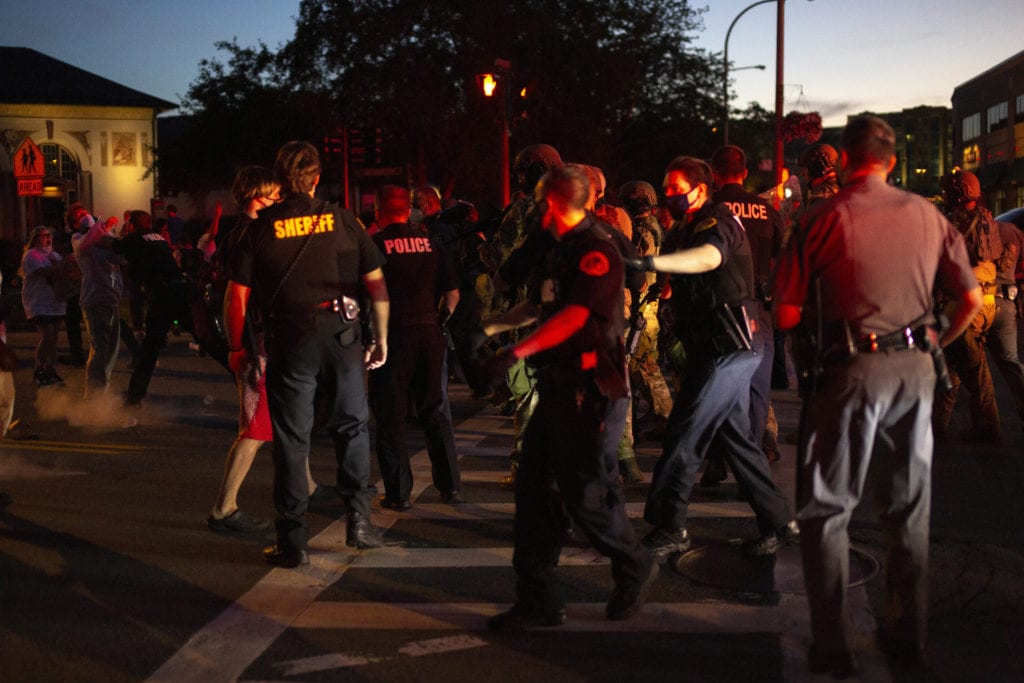 A large group of officers from the Saratoga Springs Police Department, State Police, and Saratoga County Sheriffs Department stormed the protest line following an altercation between a few protesters and officers. The officers didn't seem to be equipped for the use of pepper bullets and some were soon seen leaving with signs of exposure. Three arrests were made in the melee.
As the situation unfolded, a small group of police supporters that remained across the street could be heard cheering them on.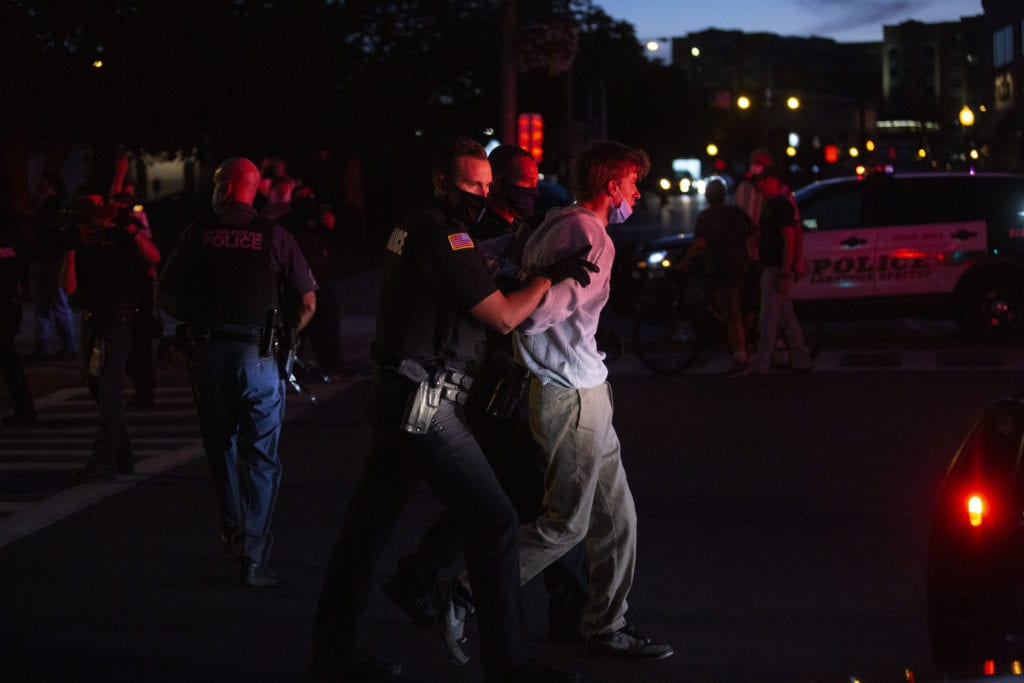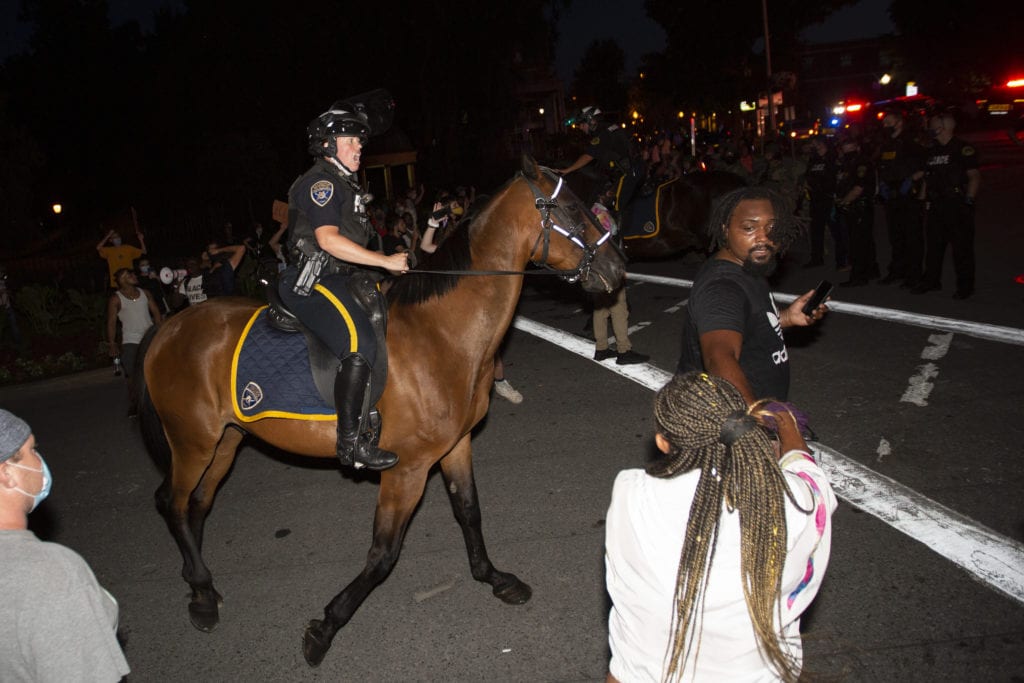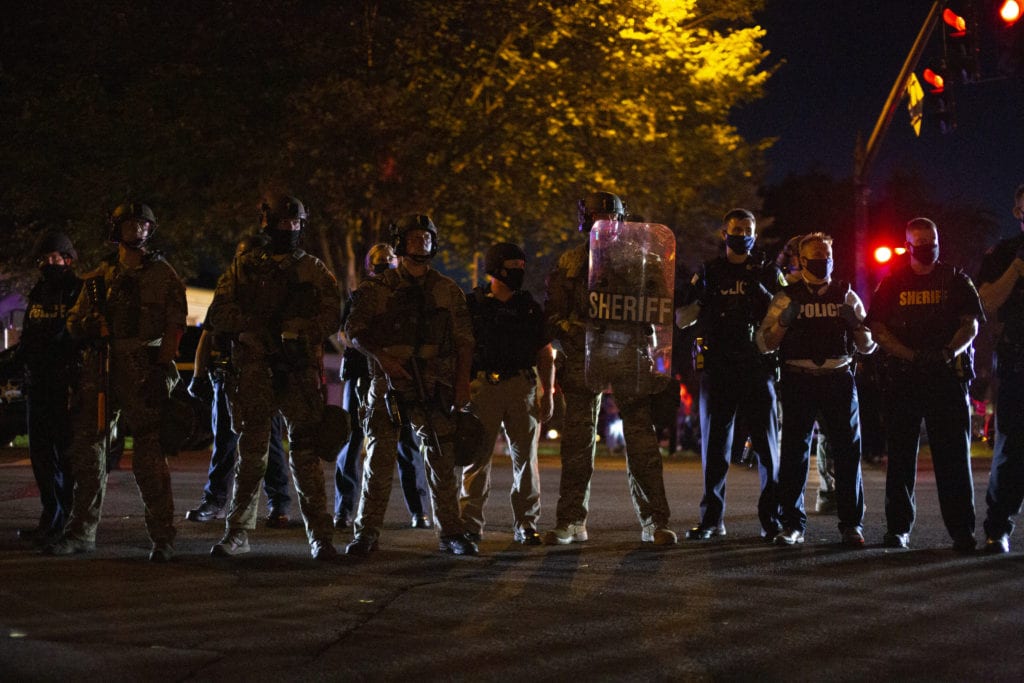 After a lengthy standoff which included two mounted officers using horses to push through the dense crowd, the officers eventually retreated. According to WAMC's Lucas Willard, Chief Shane Crooks made the decision in consultation with Public Safety Commissioner Robin Dalton.
Today, the Saratoga Springs Police Department put out a statement saying "we will not tolerate the continued disruption of City streets nor will we tolerate the safety of our residents and visitors being put at risk by unlawful behavior."
Not long after police left the scene last night, the protesters once again announced that they were done. This time it appeared to be true.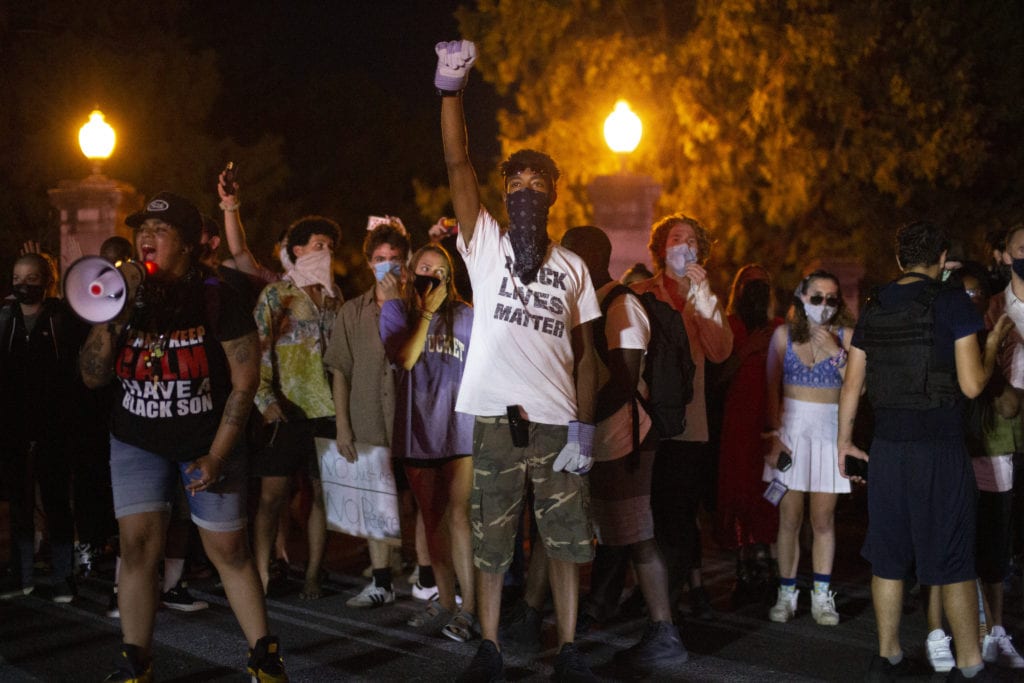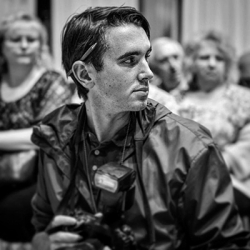 Latest posts by Patrick Dodson
(see all)