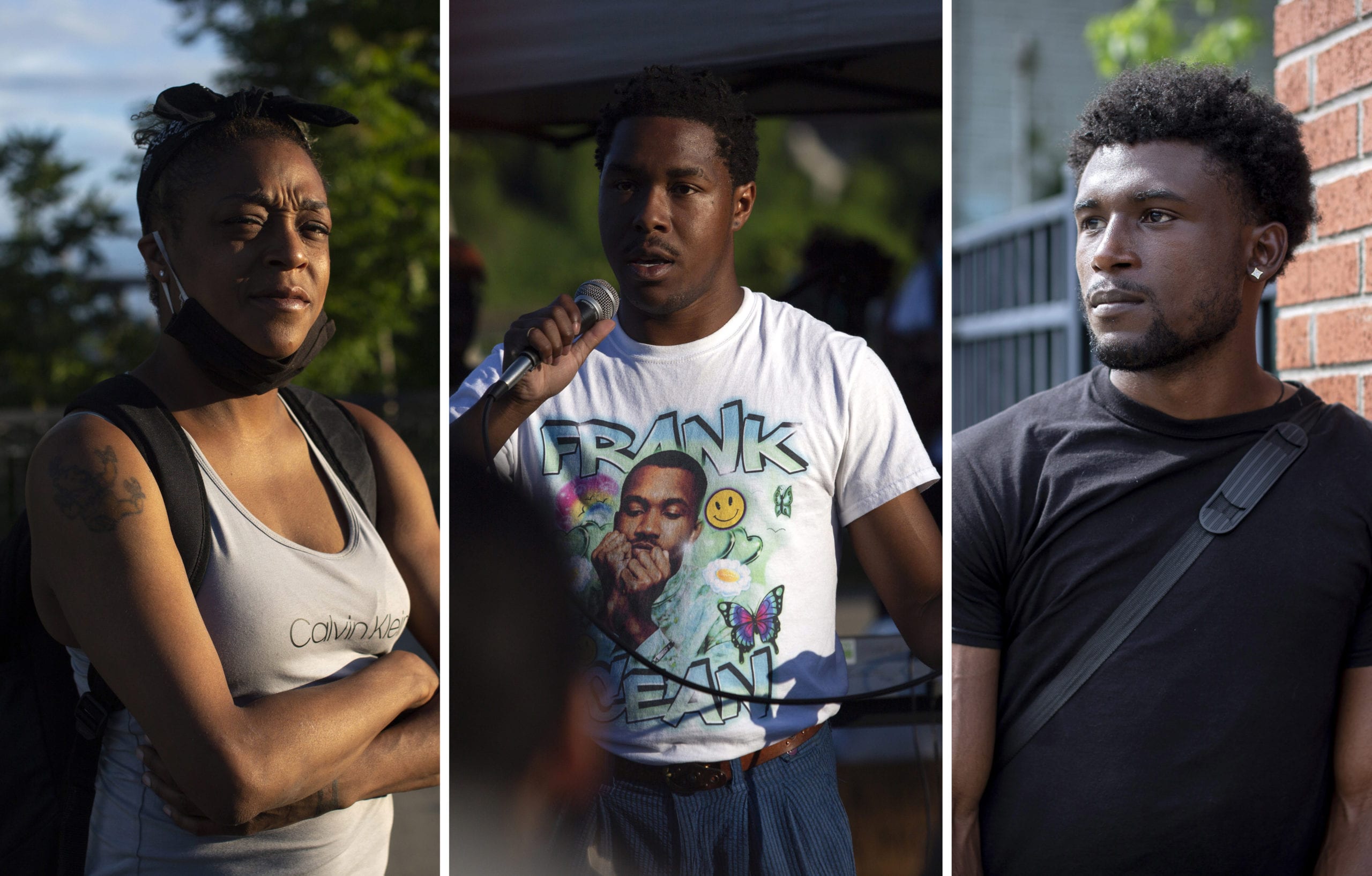 Shut out but not shutting up, new voices take to the streets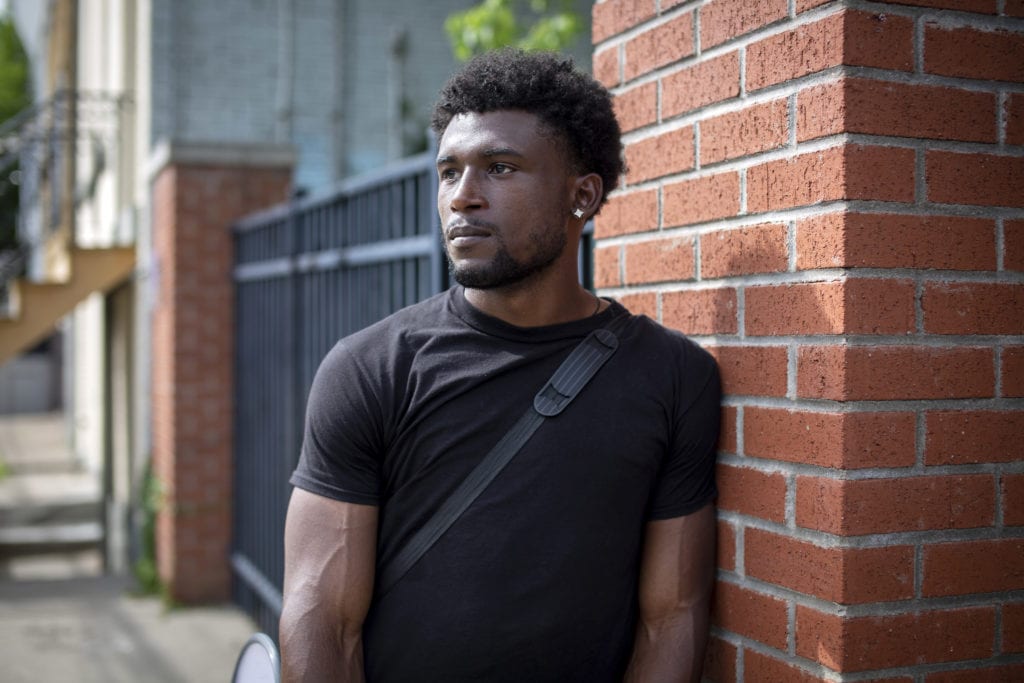 ---
Lukee Forbes has a message for local law enforcement and elected officials.
He's been delivering this message for weeks through a megaphone in almost every residential neighborhood in Albany. Then, last week, he showed up at a meeting at the Times Union Center to deliver the message to those it's meant for.
Despite claiming he was invited and in communication with the organizers of the local law enforcement community relations forum being held there that day, when Lukee and other community members arrived, they found themselves locked out.
His voice would be forced through a megaphone once again.
"I felt hurt", he said.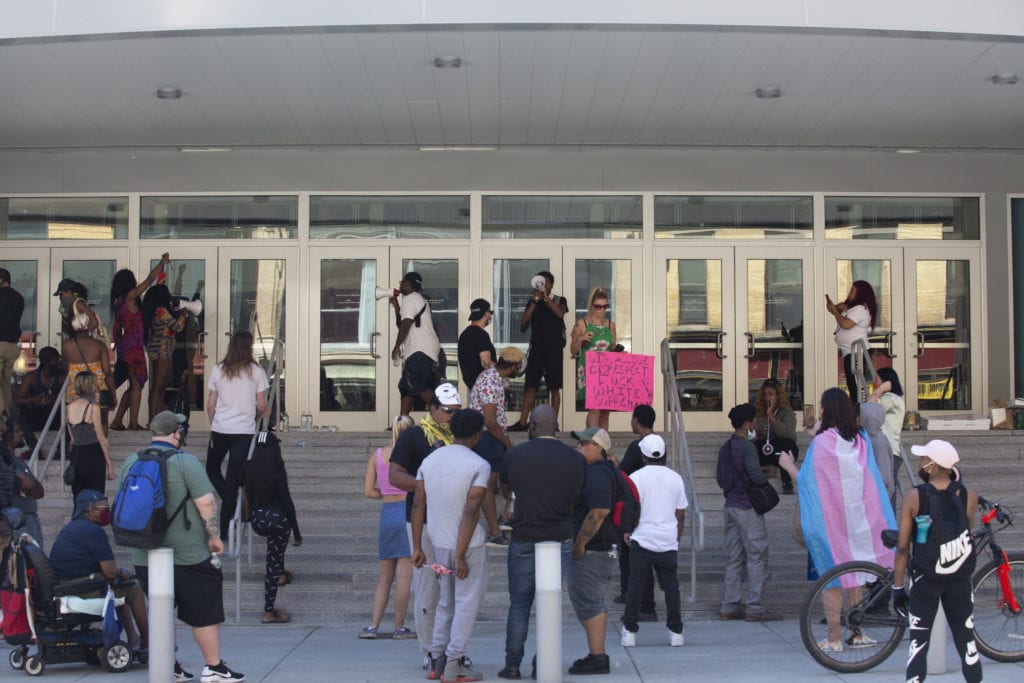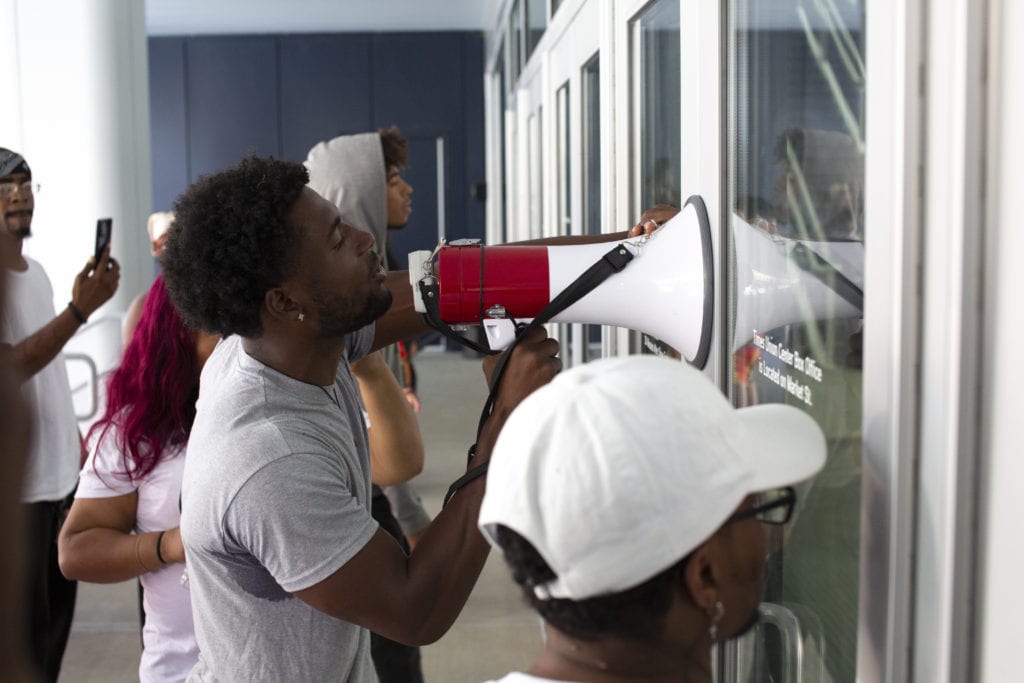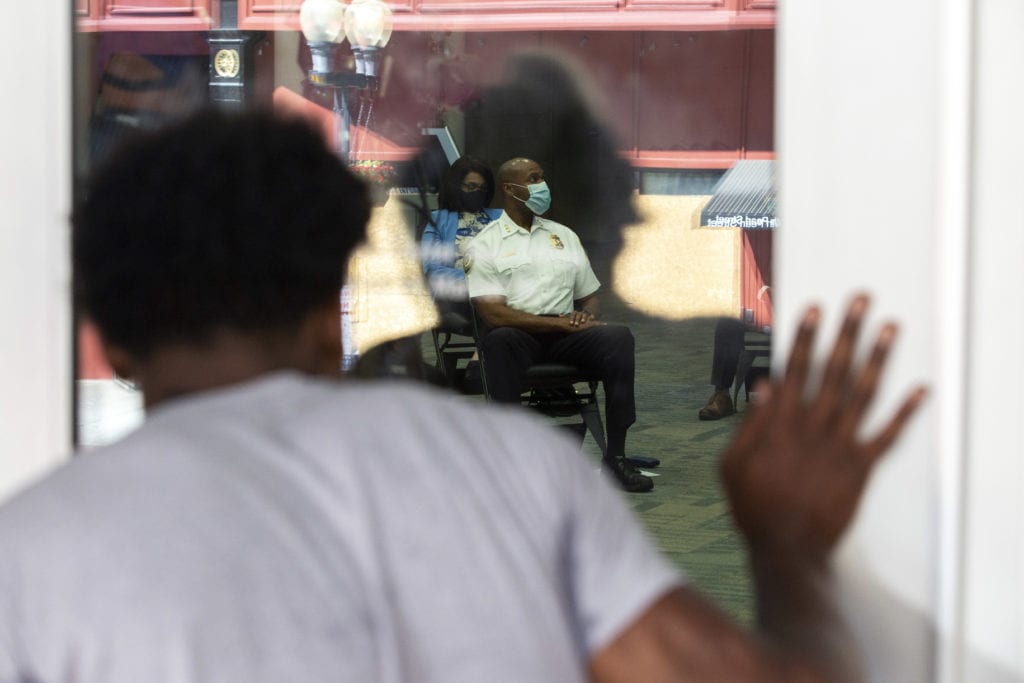 Lukee's message is this — that we are one people, united, in the fight for right versus wrong.
He says there is a "blue wall of silence", which he blames on the influence of the Albany Police Officers Union and their leader Greg McGee, when it comes to holding police officers accountable for their actions.
His message comes from experience.
At the age of 15, Lukee was arrested and charged with first degree assault. Following his conviction, an appeals court ruled that the prosecutor from District Attorney David Soares' office deprived him of a fair trial during closing arguments. Next came a retrial. Then, at 19, Lukee would begin nine years of incarceration.
He blames Soares' for denying him a youthful offender status and, in his words, "lying about giving second chances." He let the District Attorney know this through the glass doors.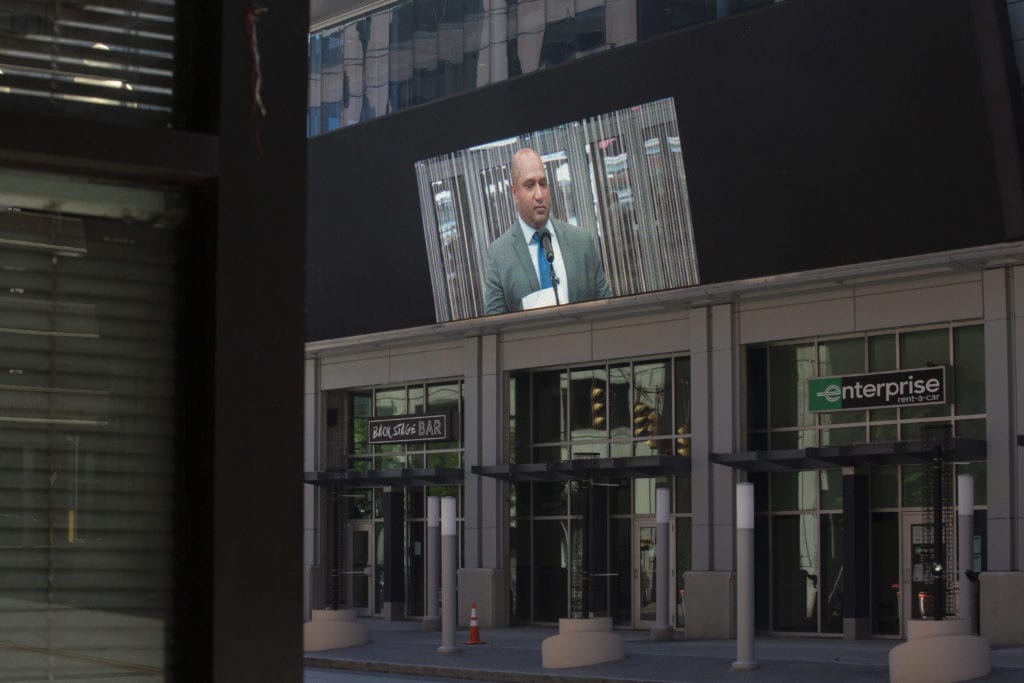 Despite his years spent in the system, Lukee found his own second chance once back home. He went on to become the Youth Pulse Program Coordinator for the anti-violence group 518 SNUG. Now he's out in the streets speaking out for police reform.
"We're moving forward but I'm not getting fluffed," he said.
"There are so many things to get done."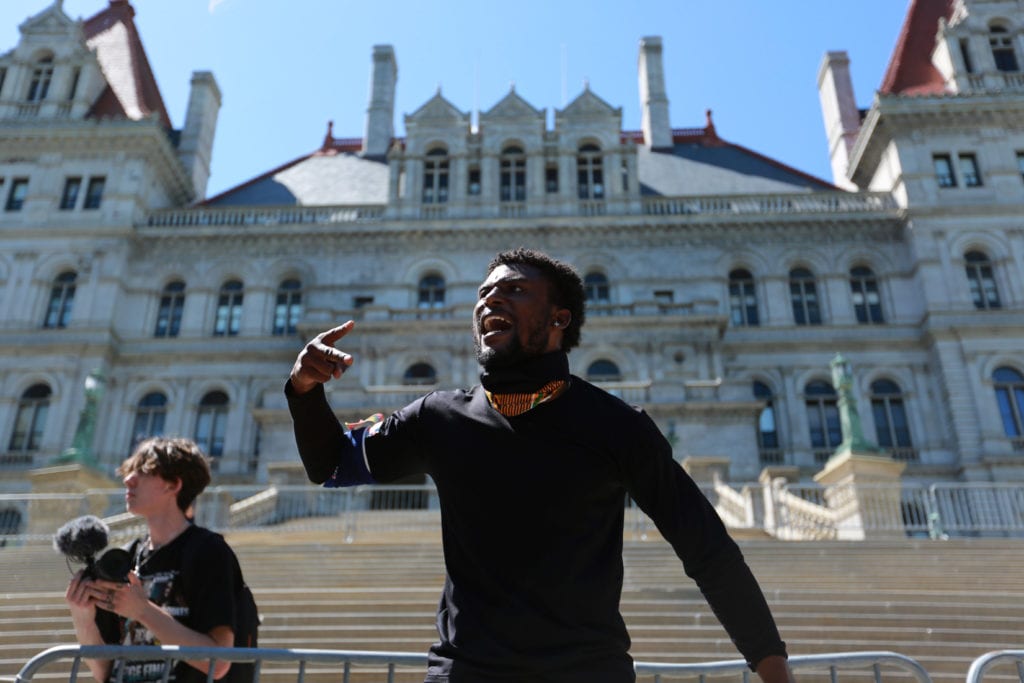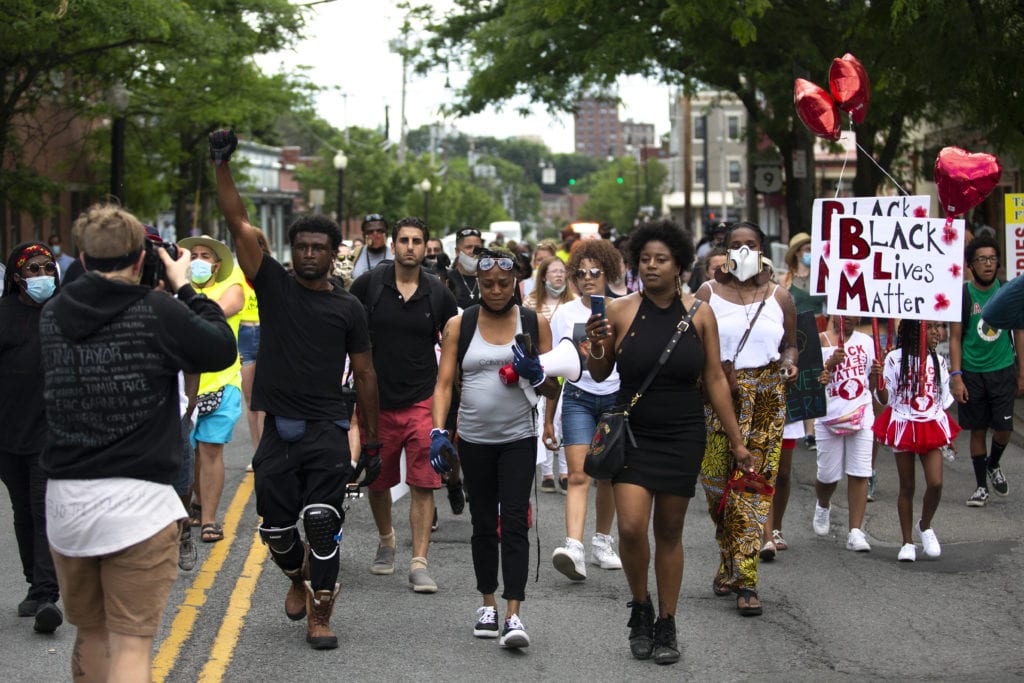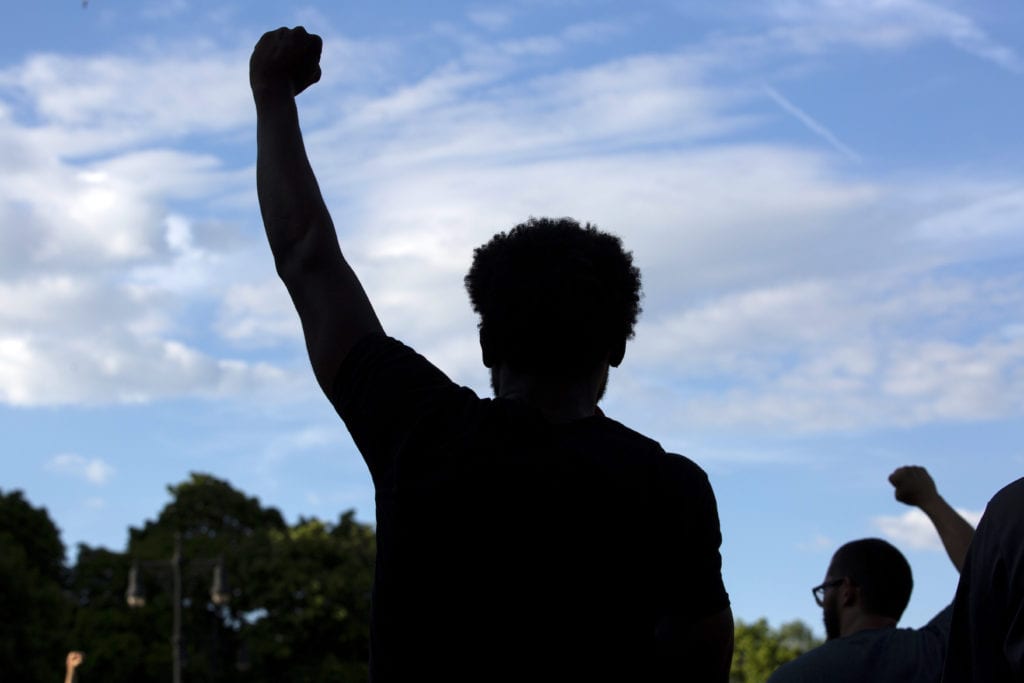 ---
Tasheca Medina is ready for the next generation of voices to be heard.
Tasheca was among the protesters that were upset when they arrived at the Times Union Center last week to see the decision makers discussing the issues she and others have been fighting for in the streets.
"Maybe old school can learn from new school," she said. "If you never open that door, it won't happen."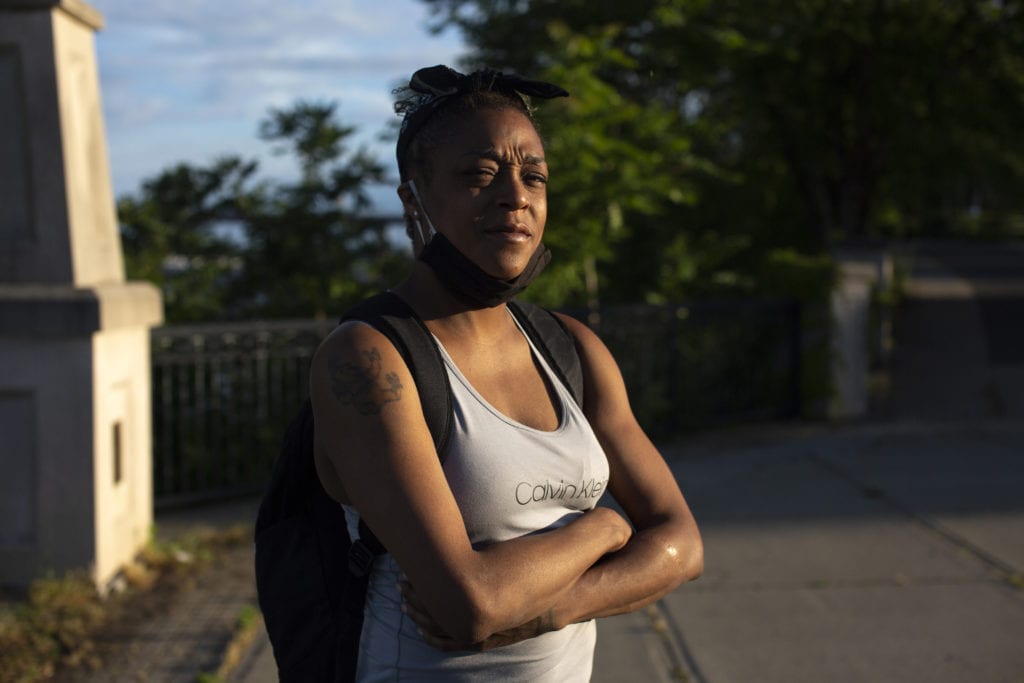 Tasheca has been organizing and attending protests in support of the Black Lives Matter movement in the Capital Region, including the estimated 11,000-person protest in Troy put on by the grassroots organization Justice for Dahmeek.
For her, the protests are not only to speak for the victims of high profile police brutality cases around Albany and the rest of the country, but also for her own son who is incarcerated.
"This shit is personal."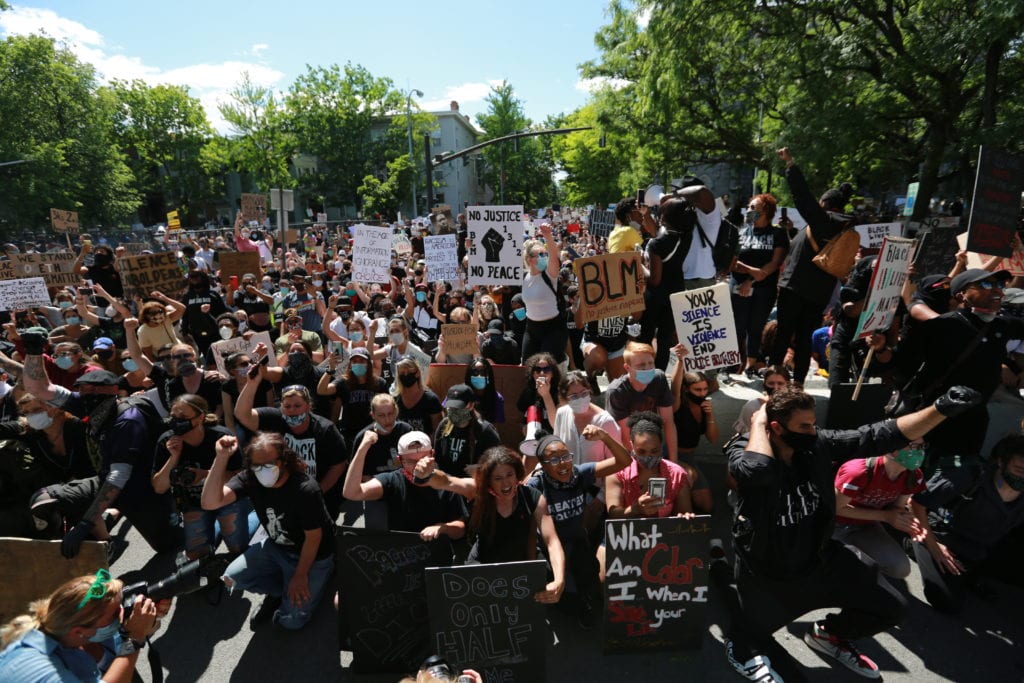 The Justice for Dahmeek protest, the largest in the region, ended peacefully in Troy. As have others where Tasheca has been involved.
It also led to the opening of a dialogue between the organizers and the city council along with a list of actionable demands. Those successes in Troy only add to her frustration of being shut out in Albany.
"All the work we've been putting in to have peaceful protests and I think we've built that trust," she said.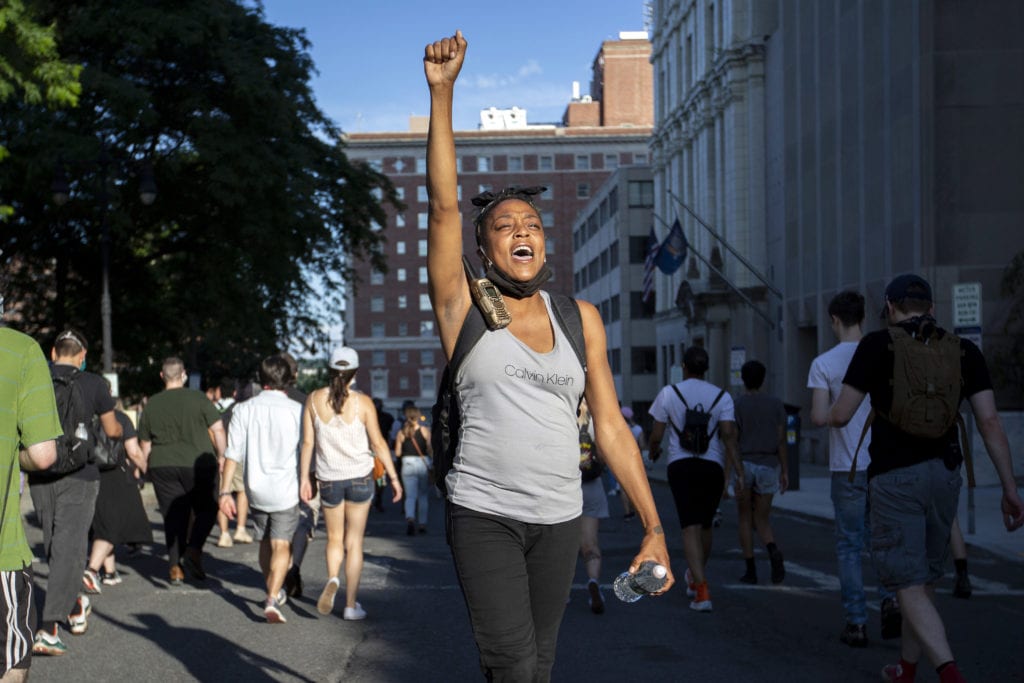 ---
Prezi Oki is new to organizing Black Live Matters protests — but not to the motivations behind them.
After seeing skateboarding communities across the country host protests, he set his sights on amplifying the message in his own hometown and among his predominantly white circle of friends.
"Skateboarders are inherently loud," he said. "I want to use that loudness. It feels good to be heard."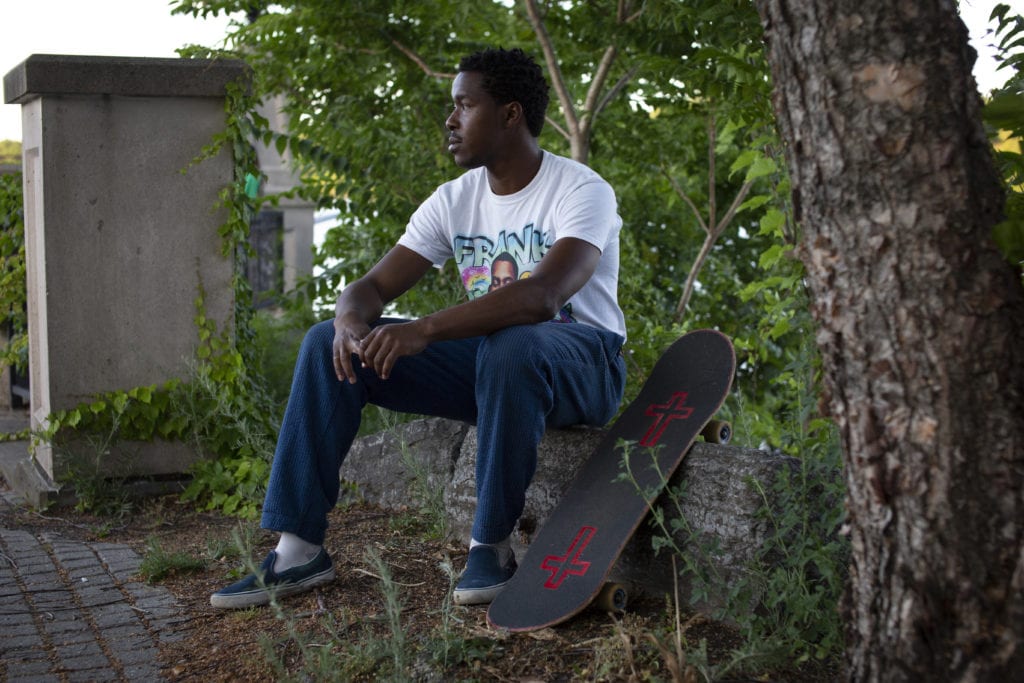 The 24-year-old planned a march that would begin at the skate park in Washington Park and end at Corning Preserve, with the thunder of wheels and chants between the two.
Tasheca and Lukee joined the group, as did other community members from all walks of life. One people. United.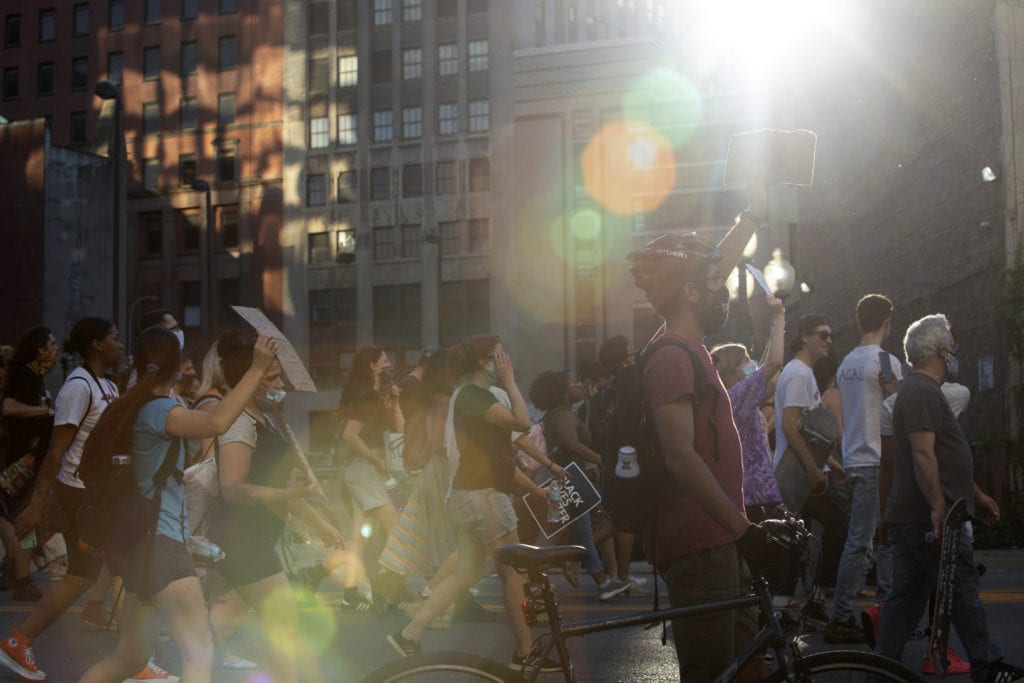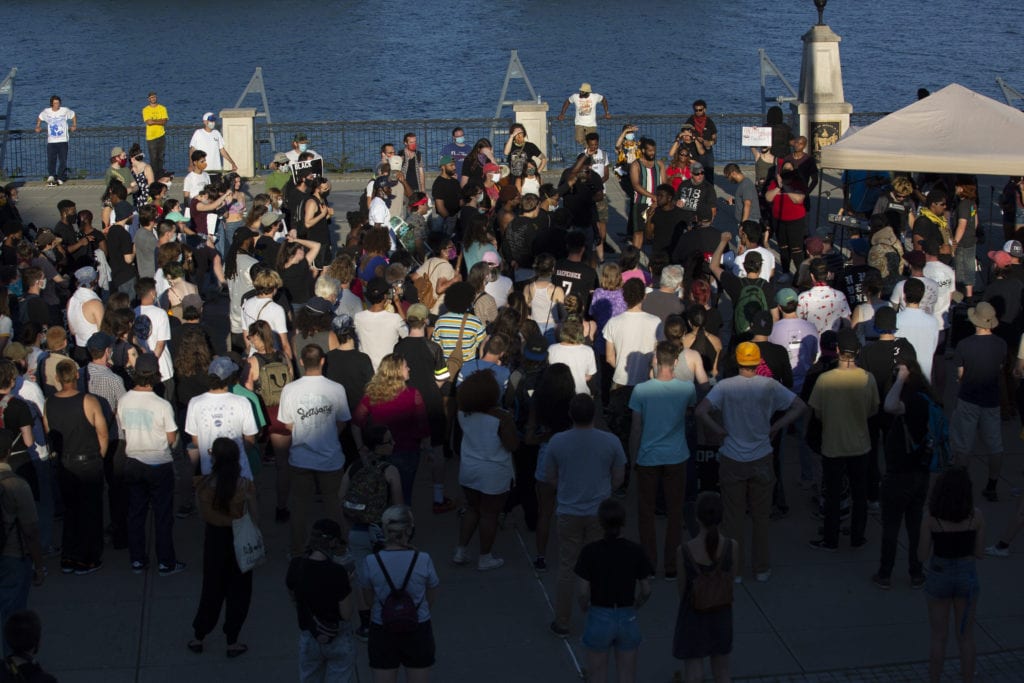 Once at the Corning Preserve, Prezi was joined by others who spoke about the every day struggle involved in being Black in America. His white friends listened closely.
He said he sees a movement that is being championed by the young and recognizes the irony in having to reeducate an older generation that already lived through the Civil Rights Movement.
"Why the fuck are we still doing this?"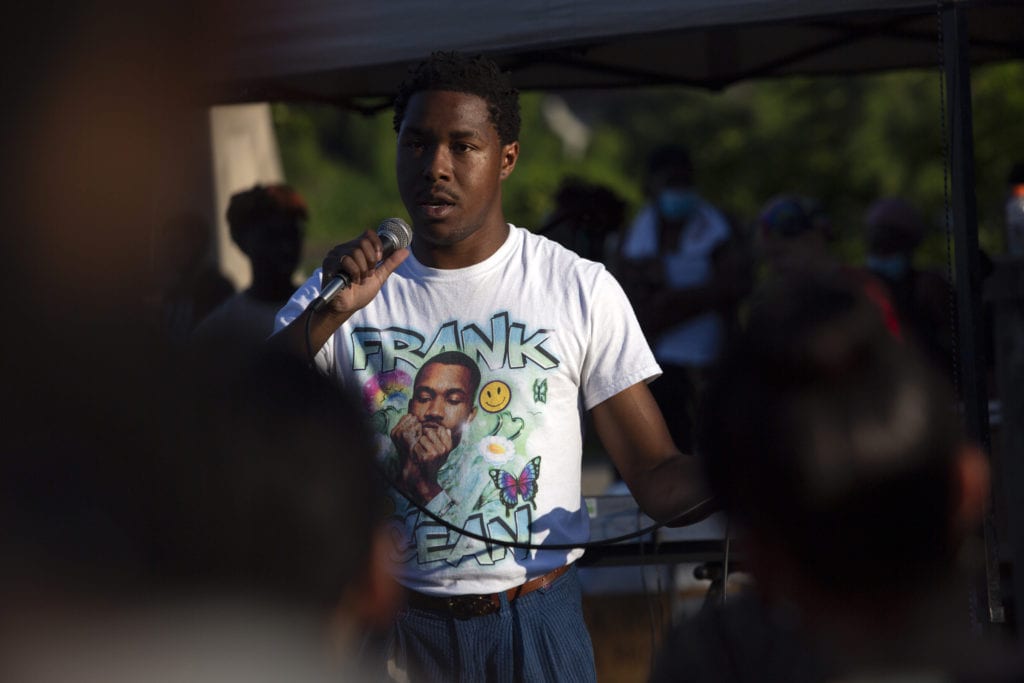 For his part, he knows why he has to do it.
"I feel like for the first time in my life I can talk about it."
Prezi describes the feeling of being a 'fish out of water' at times in the skate community. He says his white friends do their best, but he feels 'mic check moments' where he needs to remind them that being Black is his normal life.
"When I get pulled over the cops don't know that I listen to The Softies and skate," he said. "They see me for the twist in my hair and the black on my skin."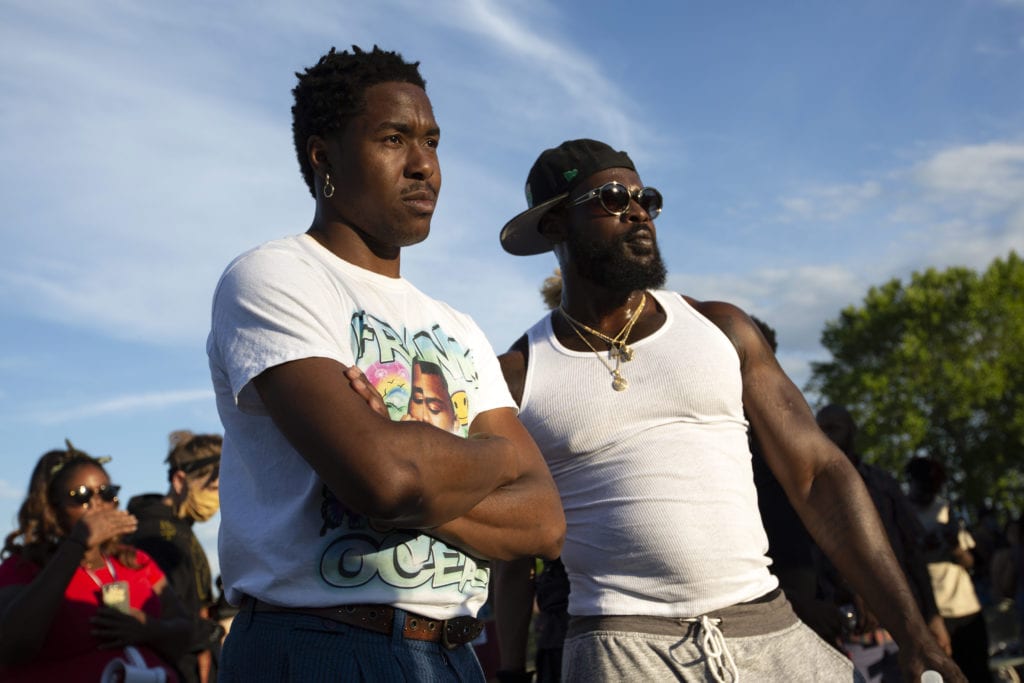 ---
Words and Photos by Patrick Dodson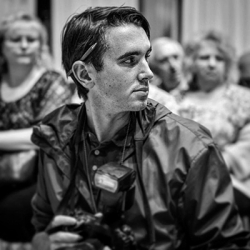 Latest posts by Patrick Dodson
(see all)