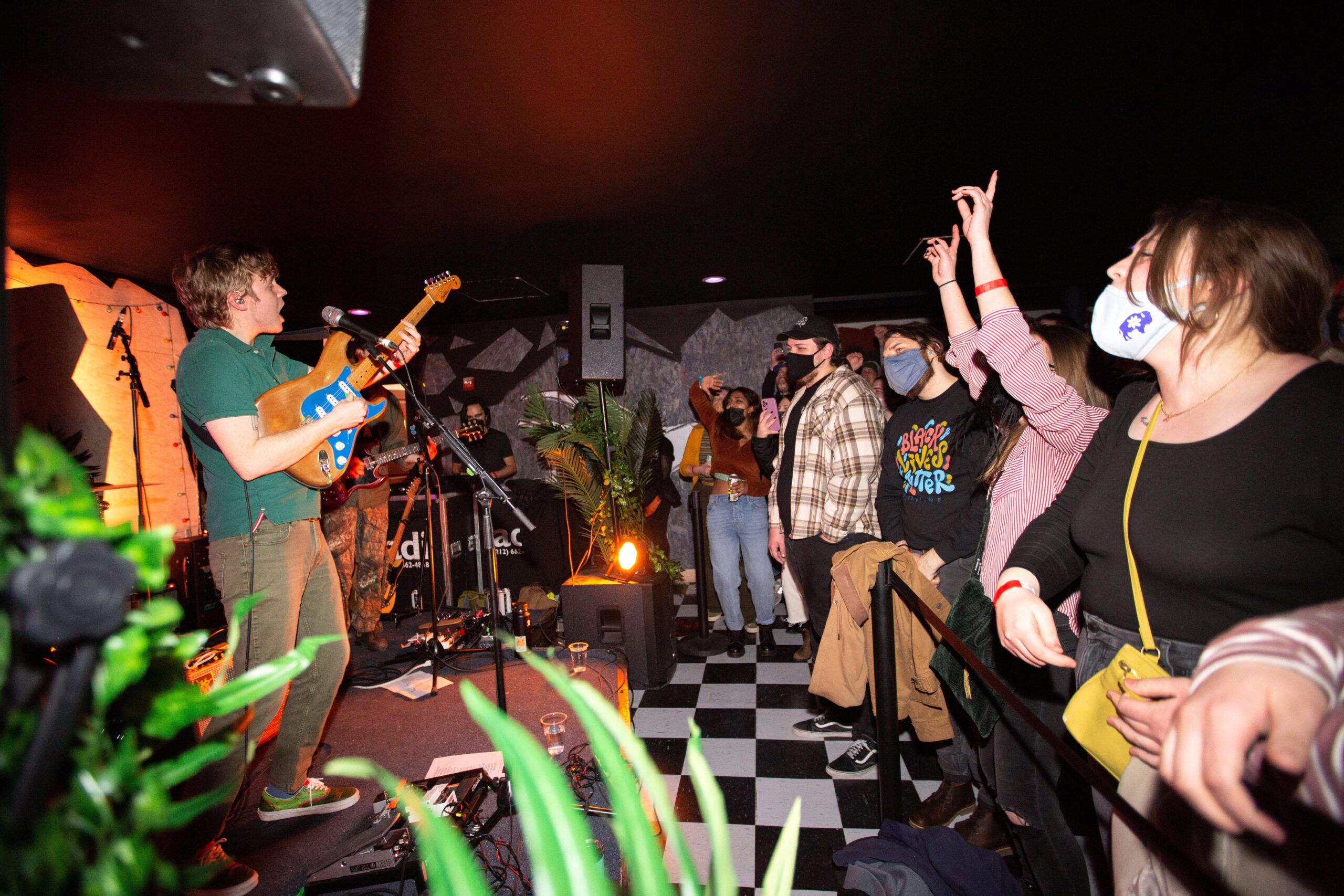 Stoked from sold out Pinegrove show, new Troy venue looks ahead
If you were one minute late to purchase tickets for the first major show at No Fun, you would end up relating to the new Troy venue's name.
That's because tickets to see Pinegrove, the hugely popular indie act known for playing large theaters and festivals around the country, sold out at lightning speed when they were made available online earlier this month.
No Fun owner August Rosa described it as "peak level stoked-ness", but he is already scheming for more.
"Being on the tail end of the Omnicron surge we kept the occupant load to roughly 75%," Rosa said. "I have no doubt in my mind we can handle the cap after last night. The initial line at the door moved fast, people got drinks quickly, the vibe was excellent. I'm excited to move forward and reach out to agents with more confidence now."
He says the venue is now booked through July, and he expects to draw consistent crowds when the usual Troy outdoor events return. And the name? It shares it with the 1969 song by The Stooges, an ode to the venue's grittiness.
No Fun didn't pick the ideal time to open its doors. The latest COVID-19 spike, new mask and vaccine requirements for businesses, frigid winter temperatures and "dry January" discouraging bar goers — Rosa said it's been a rough first few weeks.
"It's already a shit month in a normal year," he said.
That hasn't stopped him from booking a slate of inclusive acts. Among the recent nights were DJ sets from the all-femme Honey Collective, a 518 hip-hop showcase headlined by Sime Gezus, and hardcore music by Albany band Male Patterns. Psych-rockers Acid Dad and Dead Tooth are among shows next month. Honky Tonk themed bingo nights are the latest addition.
Much of the programming is also thanks to Super Dark Collective, who host shows every Thursday in addition to their long-running Monday night series at Desperate Annie's in Saratoga Springs. It's only fitting that the collective known for attracting music freaks and geeks to late-night underground acts would be involved with No Fun after their last Troy home, River Street Pub, suddenly closed in 2019.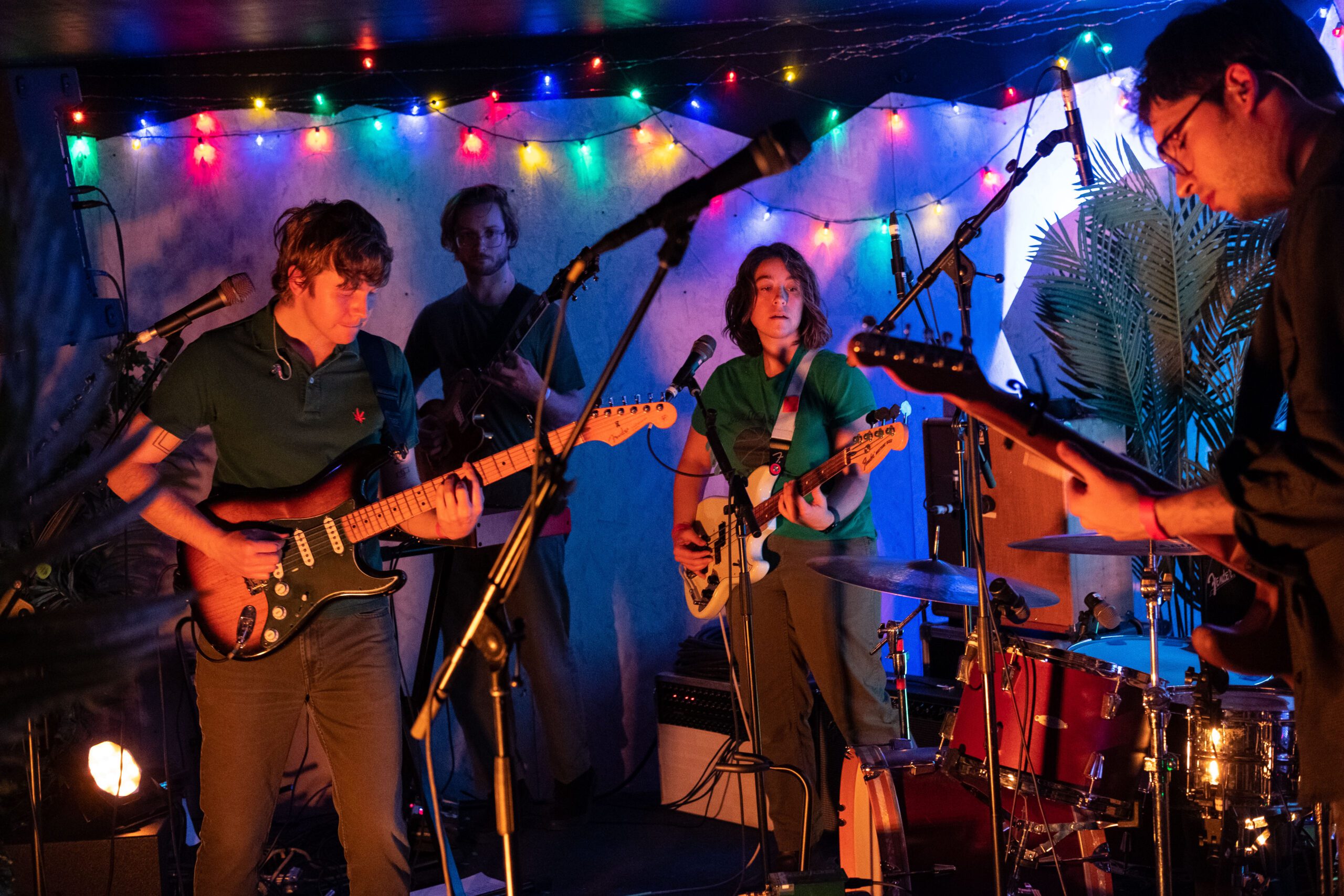 The space has all the feelings of DIY music clubs of pre-COVID days. Black and white tiled floor leads to a wooden stage in the corner. Show flyers and writing line the bathrooms. Stringed holiday lights. Beer smell.
The vibe didn't escape the attention of Pinegrove lead singer Evan Stephans Hall.
"Independent venues are having a hard time right now but thankfully they are bouncing back," he told the crowd, adding a ringing endorsement: "This place is well aestheticized."
Pinegrove, who resettled in the Hudson Valley after finding success, chose No Fun to kick off their national tour and played their brand new record '11:11' in its entirety. Opening acts included Troy-native turned NYC folk singer Jules Olson and alt-rockers Poise. 
Next week the tour continues with back-to-back sold out nights at NYC's Irving Plaza — a venue six times the size of No Fun.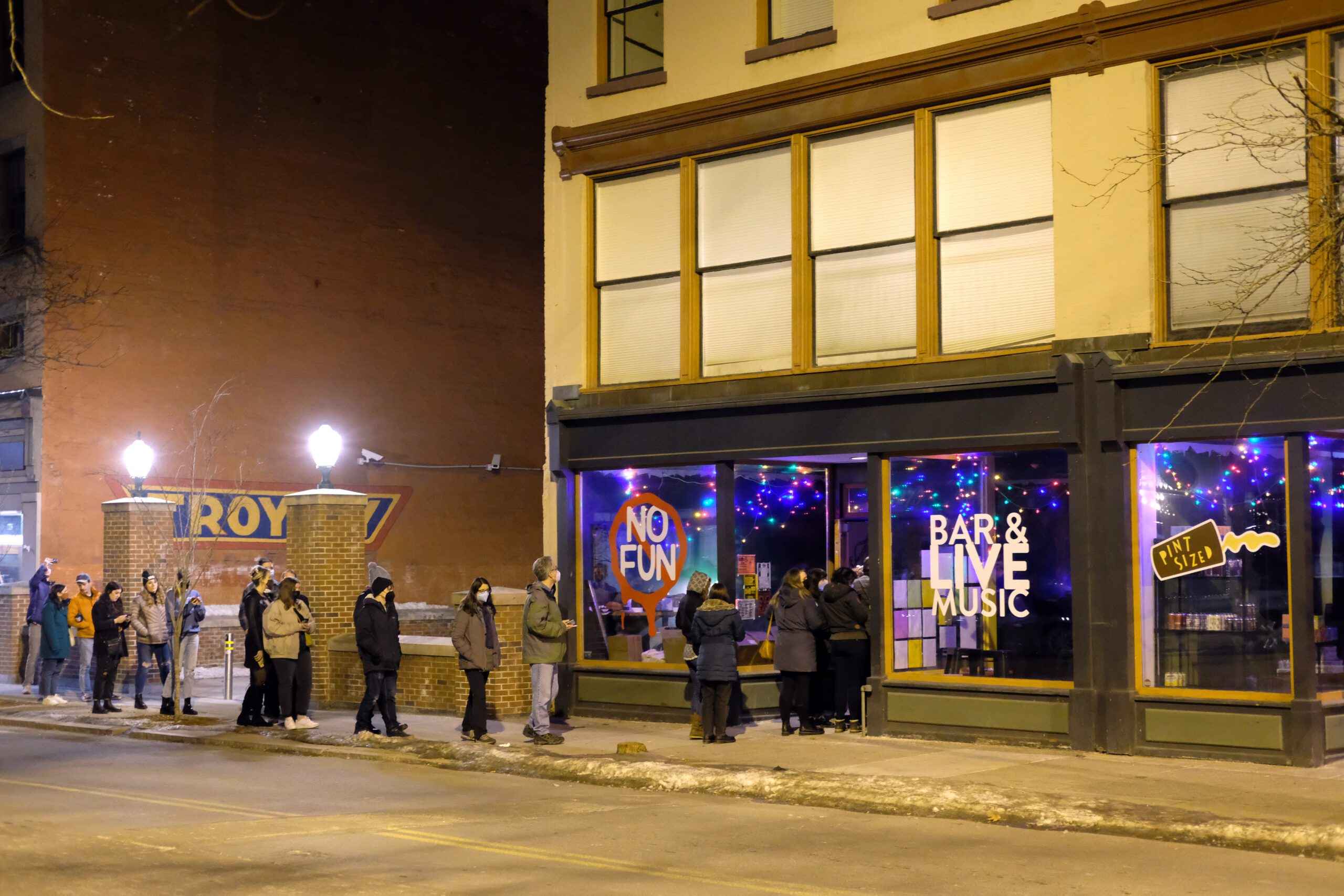 No Fun's intimate size, which is capped at 200 people by the city, already stands out among traditional larger live music spots in the Capital Region. According to Rosa, when he decided to expand his Pint Sized beer bar business and add his first attempt at a venue, he wanted to make it a manageable size while also being able to host events that his small bars couldn't accommodate.
"The space feels all right if there are 40 to 50 people inside which helps slower gigs not feel like a bust," Rosa said.
This wasn't a factor during Pinegrove's performance. The large crowd brought in big show energy while also allowing Hall to banter with crowd members in the back row between songs.
For the fans that were lucky enough to score tickets to see one of their favorite bands, what else could you ask for?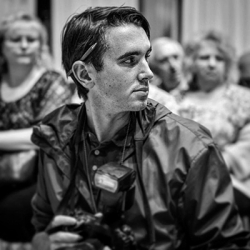 Latest posts by Patrick Dodson
(see all)