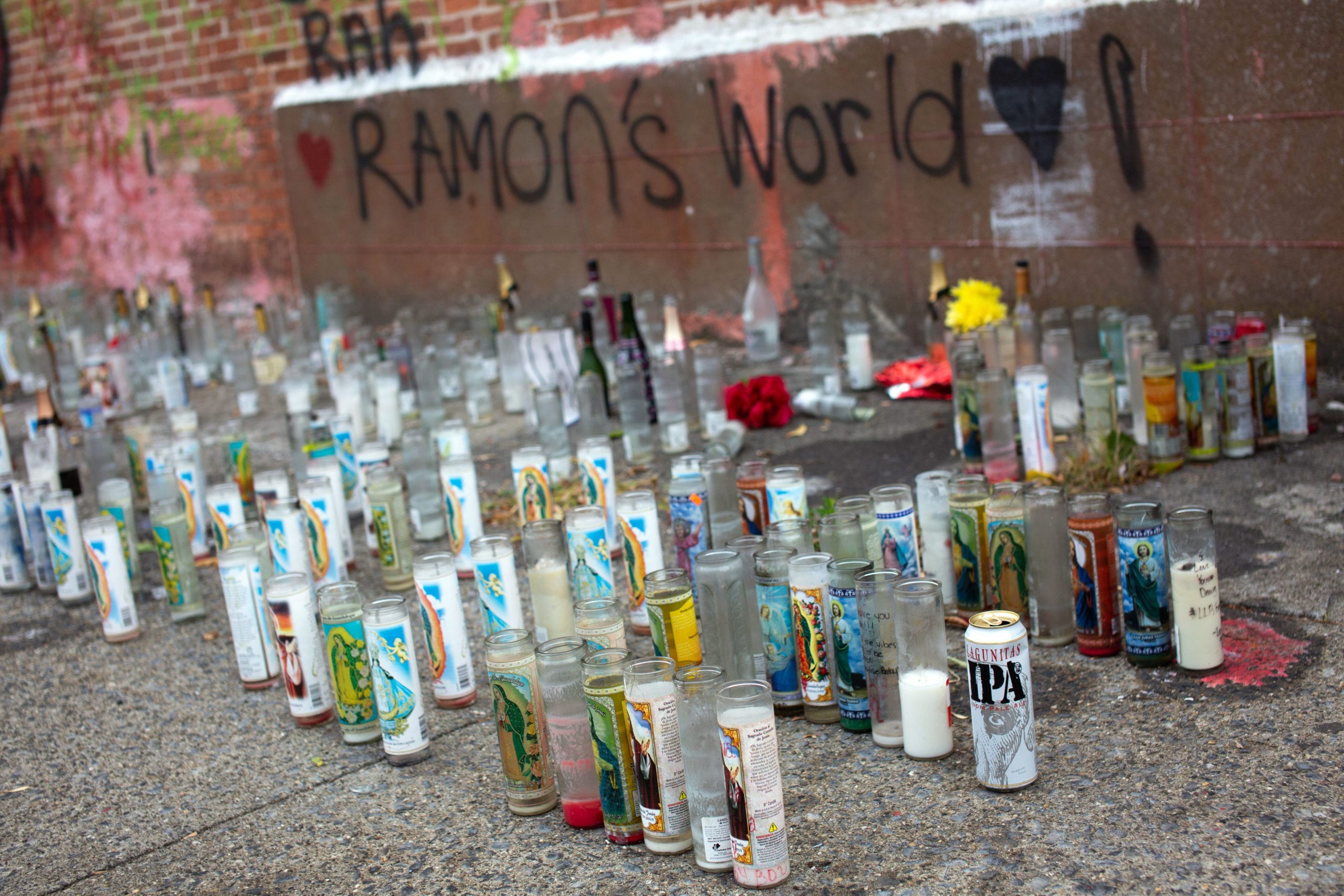 The long arm of a continuous cycle of trauma grips Albany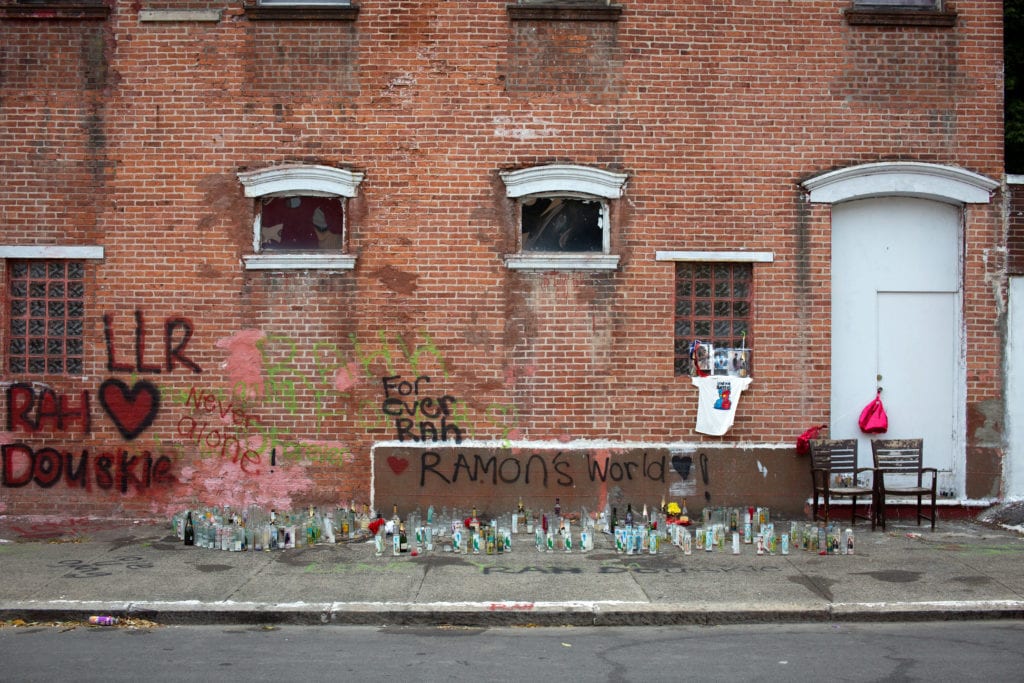 A young man pulled his car off Second Avenue onto a corner lined with prayer candles and empty liquor bottles — all-too-familiar markings of a recent tragedy.
This is the location where his friend, 19-year-old Ramone Gonzalez, was gunned down back in August. He was Albany's 13th homicide of the year. Since then, another victim joined that dreadful count.
14 sidewalk memorials just like this one have popped up across the city this year alone.
Spray-painted messages that cover the pavement and walls make sure everyone knows that this particular corner is Ramone's.
"Never alone", one read.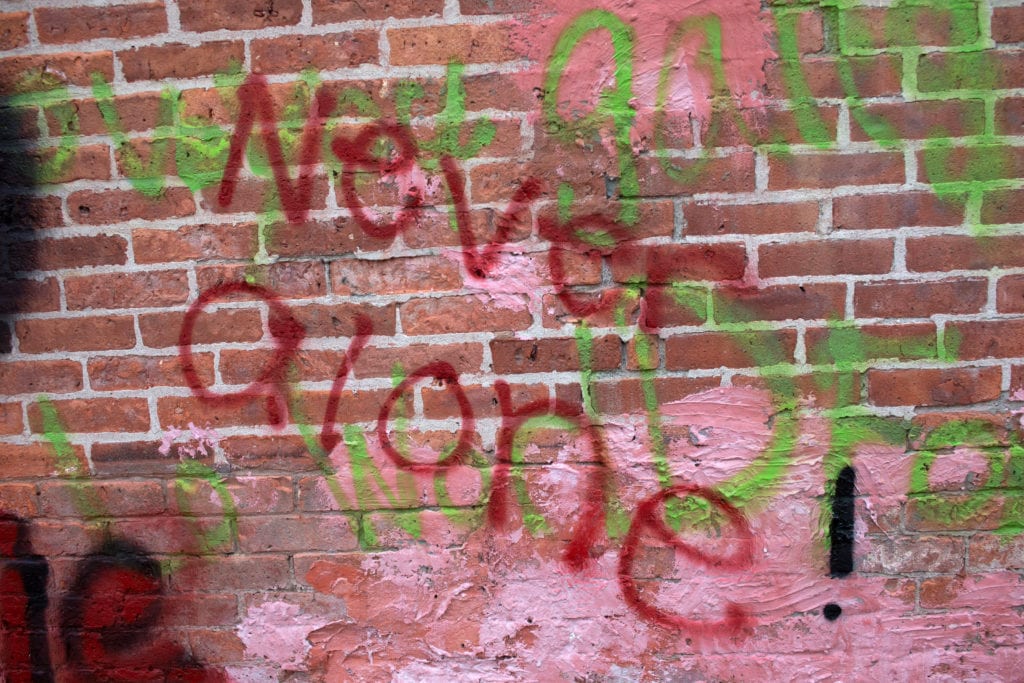 His friend, who gave only his street name which is being withheld from this article, was there to make sure Ramone was not alone.
The man wasn't alone either.
Two men approached seemingly out of nowhere. Dressed in all black and carrying themselves with purpose, only the youthful glare of their eyes peeking above black masks hinted to the fact that these men may only be boys.
Within seconds the sound of metal clacked, a cocked pistol now visible in one of their hands.
"Give me everything," one of them said.
In this Albany, in these times, he couldn't even mourn his friend in peace.
---
HARM AT MULTIPLE LEVELS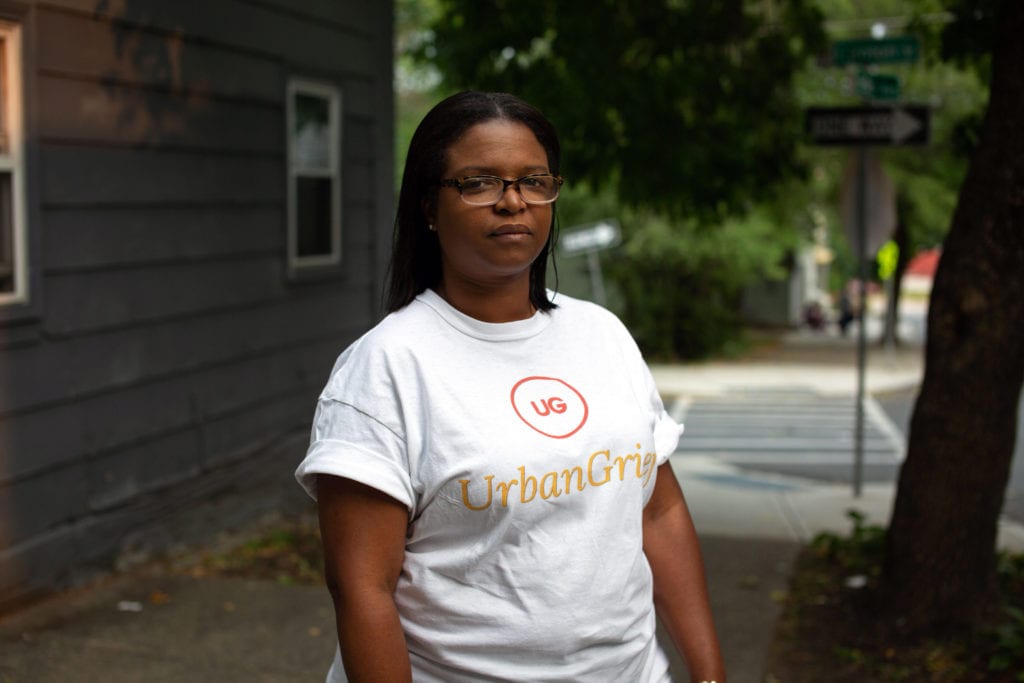 Eight blocks away, Lisa Good and a small team of volunteers were gathering on a different corner of Second Avenue.
Together they are Urban Grief — a local nonprofit organization that responds to the traumatic impact of community violence.
Volunteers with Urban Grief talked about the palpable tension in the neighborhood recently. They described residents that walk briskly to get off the sidewalk and into homes, while others wear their colors and stand idly on corners.
Despite the possibility of encountering violence, they had a stack of trauma-focused pamphlets and were ready to canvas the streets to distribute them.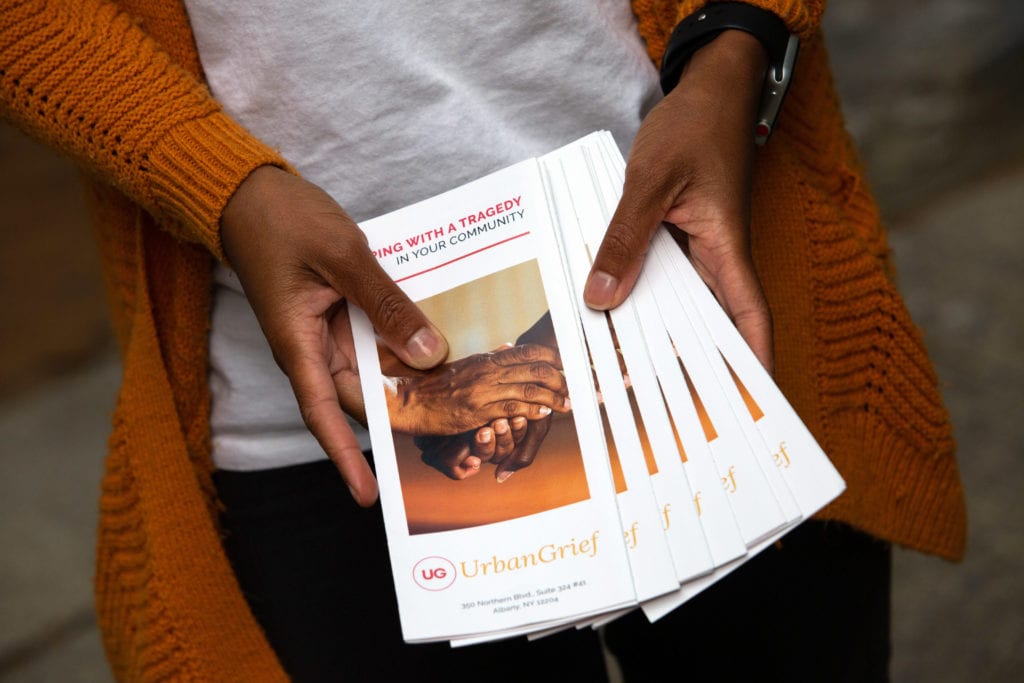 Lisa Good is no stranger to trauma — she has been doing foundational community work around the issue for many years.
Good founded Urban Grief in 2001 after discovering a need to normalize trauma and grief response in her community. What started as a solo campaign of knocking on doors has recently grown into a grant-funded staff of four and an affiliation with Trinity Alliance. Back in 2001 much of her work dealt with disproportionate losses from drug abuse and health disparities in her community. In recent years, violence has become a dominating force.
"There was no real recognition or acknowledgement that harm had been caused at multiple levels beyond the person who was killed and beyond the individual family that was impacted," she said.
Good recalls the murder of an Albany High School student years ago. The school allowed students to attend the funeral — even boarding buses to transport them.
"So here they go to the funeral for their friend that was murdered," Good said, "and then when the service is over they go back to class?"
This year, trauma from a deadly global pandemic was added to the mix.
"How do you comfort people when you can't touch them?" Good asked.
---
LEGISLATORS LOOK AT TRAUMA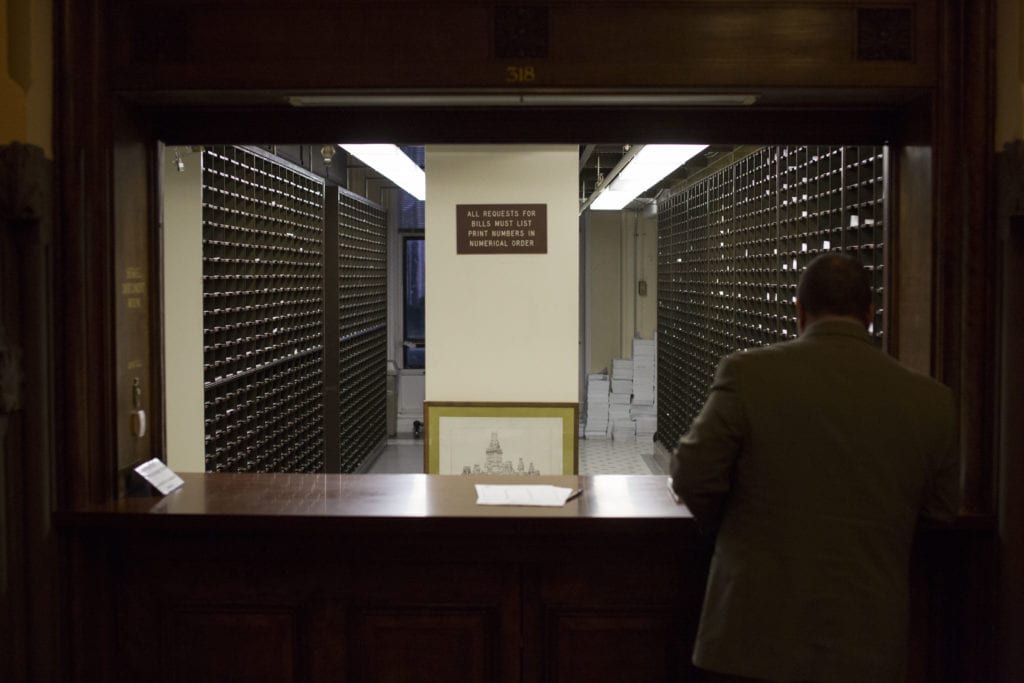 Meanwhile, blocks away from the South End, legislators have begun to address the issue of trauma. A recent assembly bill (A10629A) was introduced to seek an advisory council to address frontline worker trauma.
Deborah Faust, Director of Family Engagement & Co-Director of Building Connections at Mental Health Association in New York State, spoke to Capitol Pressroom's David Lombardo about trauma-informed care for frontline workers.
"Wouldn't it be strange if we didn't have a negative reaction to putting our life at risk everyday or witnessing the pain and sorrow of others?" she said.
While frontline workers are experiencing more trauma than ever before due to the coronavirus pandemic, young people in the city have been dealing with it for generations. According to a 2013 study, between 50 and 96% of urban youth have witnessed or experienced some form of violence in their community. While gun violence is the leading cause of death for 15- to 34-year-olds, 70% of injuries involving gun violence are non-fatal. This has left researchers wondering, "what mark, beyond the physical, do bullets leave?"
State Senator Jamaal T. Bailey has introduced a separate bill (S8985) that would require training for teachers and administrators in the area of childhood trauma.
According to the bill — "It has become an increasingly common practice for school officials to use EMS services or even local police when a student engages in what is considered 'disruptive behavior'."
By introducing the bill, Bailey hopes to improve deescalation practices when dealing with children who bring mental health and trauma issues to school.
Lisa Good and her team at Urban Grief know all too well the prevalence this has on local children.
"You can have a person who is fairly young that has experienced multiple losses in their short life with none of that grief ever being attended to," she explained.
"We are here to say we see, and hear, the pain of our children."
---
HOW DO YOU EXPLAIN IT?
After a summer of escalating trauma among Albany's youth, a new school year is posing complications for the counselors that work with them.
Tom Mueller serves as the only social worker for 373 young students at Henry Johnson Charter School in Albany, which is a challenge during normal times.
These are anything but normal times.
He's now faced with students who are returning from an extended time away from school and a historically violent summer. On top of all that — budgets are stretched thin due to the coronavirus pandemic.
"It's going to be extremely challenging," he said. "There is not enough of me to go around."
This summer, Mueller took to the streets in an effort to connect to the youth that he normally sees when school is in session. He donned a megaphone at a recent Albany House of Peace ceasefire rally to speak about the grief he sees in his daily work.
"How do you explain to a second grader that she'll never see her cousin again?," he asked.
He spoke about his young students being constantly surrounded by trauma and pleaded with the neighborhood to "learn how to pick up a pen instead of a gun."
"This has to stop," he warned.
---
'SO MUCH OF PAIN IN US'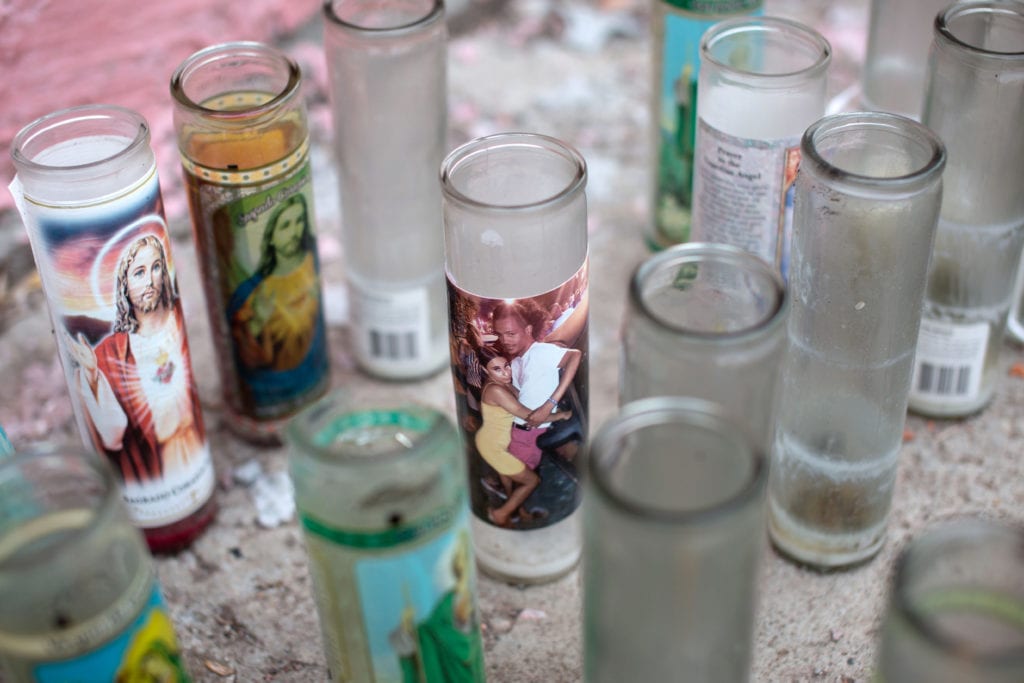 Back at Ramone's corner, the young man left his car door open as NoCap's "Ghetto Angels" blared from its speakers. He moved back and forth, mouthing the verses out loud to a hit song about mourning a murdered friend.
"Know it sound strange, but I'ma die for all my dead homies
Nobody really know how he feels
I always thought that you would be here
Why do I always question God, but I never pray?
I think about you, I end up cryin' on my best days
Tryna convince me to get better, naw, naw, naw, naw
I'd be lyin' if I didn't say I really miss my dawgs
It's so much of pain in us, always feel like I'm givin' up
It ain't the same no more, death brought me anger"
He spoke about his friend and the struggle coming to terms with what happened.
"We been through the struggle together, slept on the same couch together," he said. "This don't seem real."
Ramone was killed within hours and a few blocks of another teenager, who was ambushed while leaving the funeral of yet another teen shooting victim. Two others survived shootings that day, a spree of violence that ricocheted throughout the city and set off emergency meetings of the city's Common Council.
The young man said he visits Ramone's corner two times a day, the number of times he would normally see his best friend if he were still alive. He feels Ramone's presence among the tragic reminders of his death. They vibe together — smoking, drinking, and rapping his favorite songs while he picks up litter and straightens candles.
"Any chance I get even if it's for two seconds. I stay here for hours sometimes," he said.
"It'll never be the same as being with him and hearing that laugh."
---
ALBANY PROPER STORIES ARE ALWAYS FREE.
READERS ARE INSTEAD ASKED TO DONATE TO URBAN GRIEF HERE.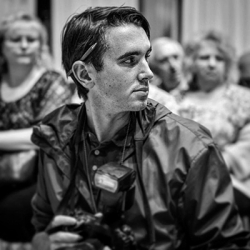 Latest posts by Patrick Dodson
(see all)