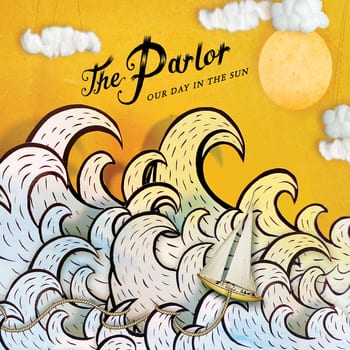 Review: The Parlor – Our Day in the Sun
This Monday, March 20th, marks the public's first opportunity to acquire The Parlor's debut release "Our Day in the Sun." The album is based on Jen O'Connor and Eric Krans' experiences as former members of local band Sgt Dunbar and the Hobo Banned, specifically the ups and downs of touring with the group.
"Our Day in the Sun chronicles the adventures of the authors through their traumatic trip from land to sea and back; from the obsessive mantras of grabbing for a dream to the restorative mantras of the post-grievous. It is based on a true story of ambition, demise and redemption told in musical vignette…"

Those of you already familiar with Jen and Eric may have known them as "We are Jeneric." Their new name comes from the parlor in their haunted home in nearby Altamont, where "Our Day in the Sun" was written, performed and recorded. Their new sound "marks the arrival of trance-folk pop," and has been compared to the likes of Phil Spector, Belle and Sebastian, Radiohead and, Animal Collective. Despite these comparisons, the album captures the unique style that Jen and Eric have developed over many years of collaboration. "Our Day in the Sun" is truly an accomplishment and a wonderful representation of what The Parlor is all about. It is an excellent album from start to finish and comes highly recommended by all of us here at Albany Proper.
The album artwork is by local graphic designer Phil Pascuzzo, and the sound is mastered by Frank Moscowitz, of Black Dog Studios in nearby Waterford.
Release date: Monday, March 20th. Preorder.
Release show: Saturday, April 7th @ Valentines with Sgt. Dunbar and The Red Lions. ($7)
On the web: b3nson.net/theparlor
Listen: "You're in My Eyes"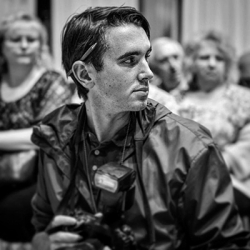 Latest posts by Patrick Dodson
(see all)