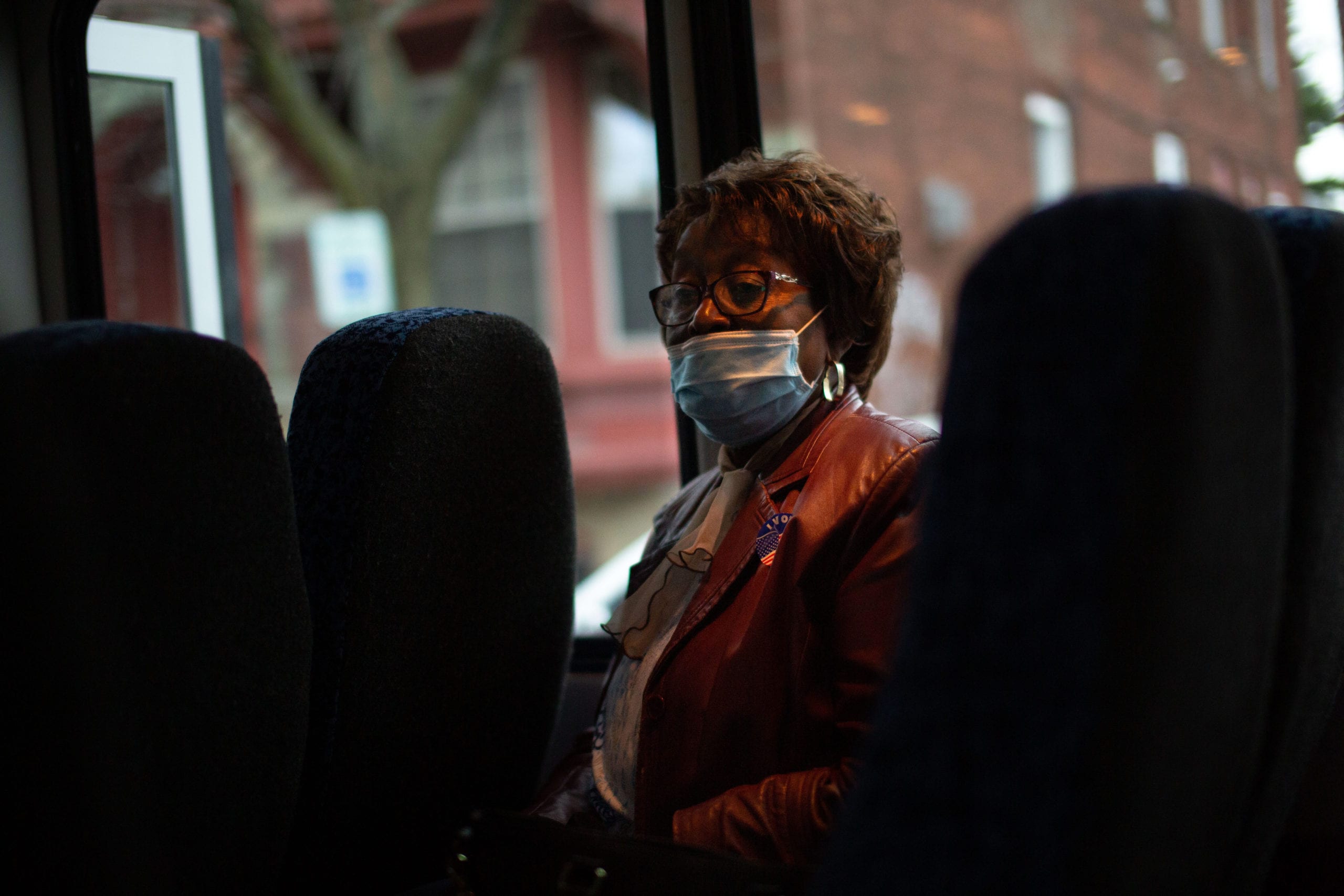 Troy community pulls out all the stops to get people to the polls
Flora Carr has spent her entire life in Troy as a self-described voting pro.
"Never missed a year," she said.
Carr was joined by her sister Pearlie Dukes for early voting this year, who also proudly boasts of never missing a chance to vote. "And I'm 83 and I'm proud of it," she said.
"I'm proud of my age too, but it's mine," Carr said. She didn't want to reveal her age but said she has been voting since she was 21, which was the minimum legal age prior to the 26th Amendment that changed the voting age to 18 in 1971.
Seeing this election as important as ever, Carr and Dukes brought along a first-time voter, Shantae Thomas, to take part in Rensselaer County's first day of early voting. After casting their votes and walking out of Holy Cross Armenian Church, new friends in line let out an applause.
"I skipped my hair appointment for this," she joked.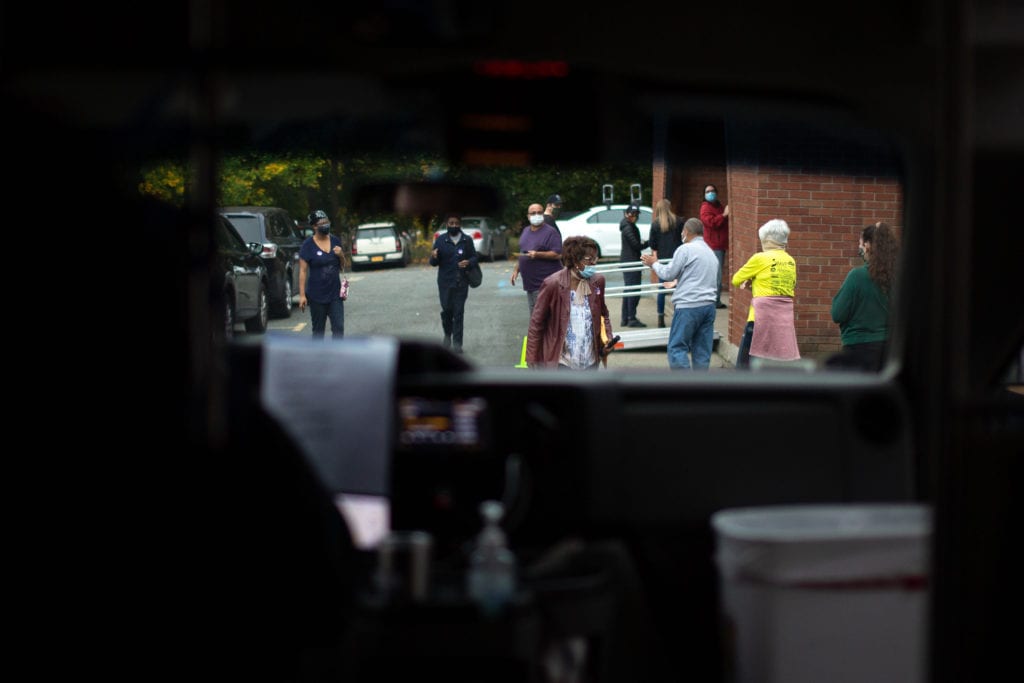 Thomas was surprised at how easy the process was. She was expecting an ordeal of paperwork and problems. She had anticipated a full day of effort.
Part of the ease this year was thanks to a coalition of community groups that organized a free shuttle bus to transport residents to the county's early voting sites. The trio boarded the bus, one typically used for weddings and proms, to vote early Saturday morning shortly after the polls opened.
"I wish they could make it this easy everywhere to vote," Dukes said.
"It's just marvelous," Carr added.
She wants to see more people take advantage of the bus.
"I'll tell you, you tell someone else."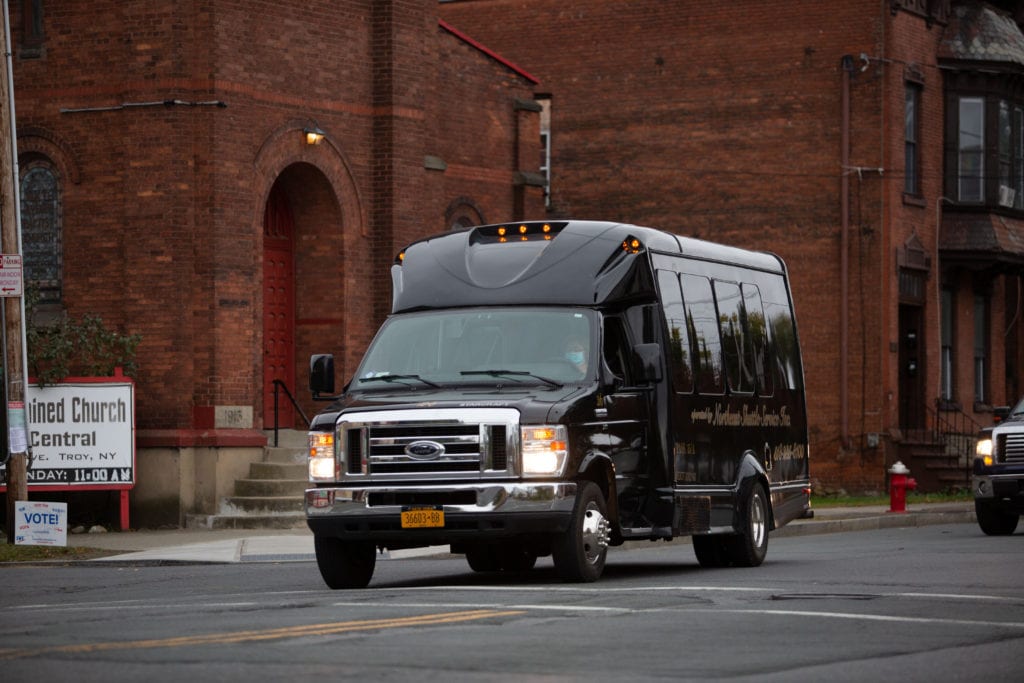 The shuttle bus program is called 'Souls to the Polls' and it came about after nearly three months of planning by Bethel Baptist Church, Equality for Troy, Fifth Ave AME Zion Church, Justice Center of Rensselaer County, Kingdom Ministries, League of Women Voters, New Hope Missionary Baptist Church, The Sanctuary for Independent Media, Team Hero, Troy Area United Ministries, United Ordained Church and the Troy Branch of the NAACP.
In addition to increasing turnout, organizers say the non-partisan effort is also meant to help voters avoid Election Day crowds in the midst of the COVID-19 pandemic. Masks are available to anyone boarding the bus without one.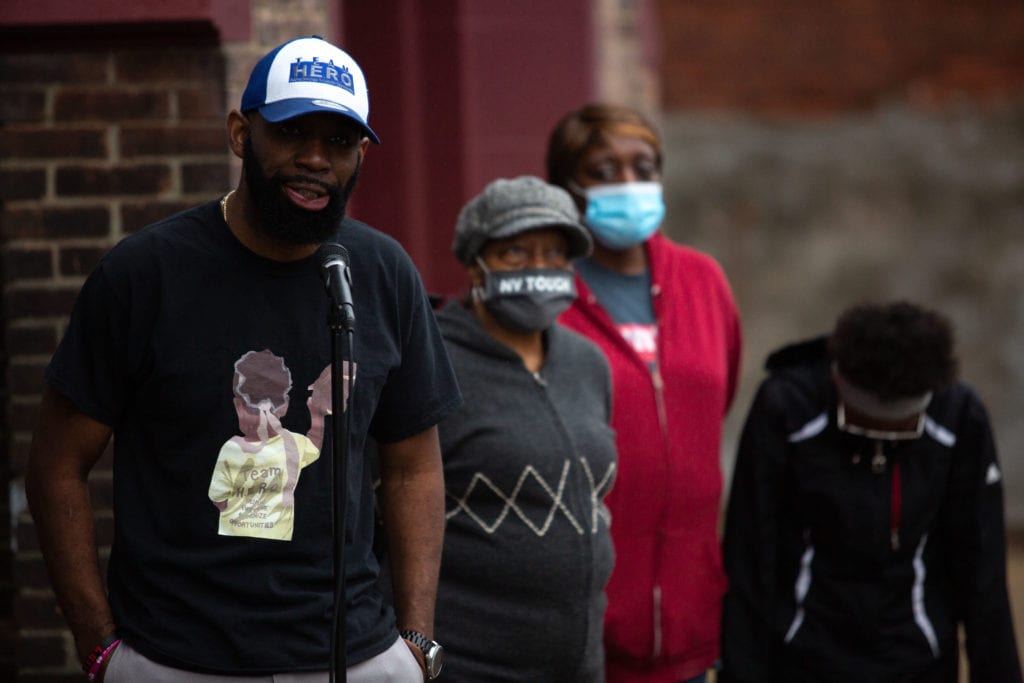 Deacon Jerry Ford of the United Ordained Church is one of the organizers that would like to see everyone get to the polls.
"We don't want to deter anyone from getting out to vote," he said.
"We at the crucible right now," Ford said. "A lot of things are going to happen and a lot of things aren't going to happen. We'll see how it works out."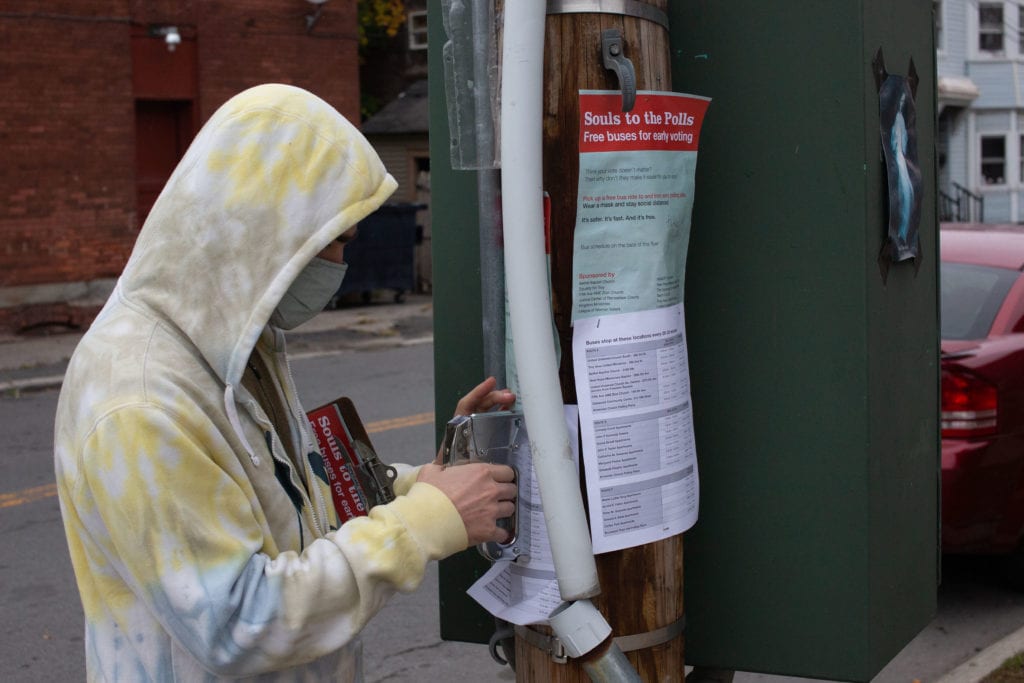 Ford said his neighborhood typically sees very low voter turnout. "That's because polls aren't directly in this highly populated area with predominantly Black and Brown people," he said.
He said he would like to see the City of Troy make new poll sites or take more initiative on transportation needs.
"It sucks," he said. "There are very intelligent people that sit at the table, they should know this. Why would they put the polls away from a bus line?"
"Unless it's done purposefully."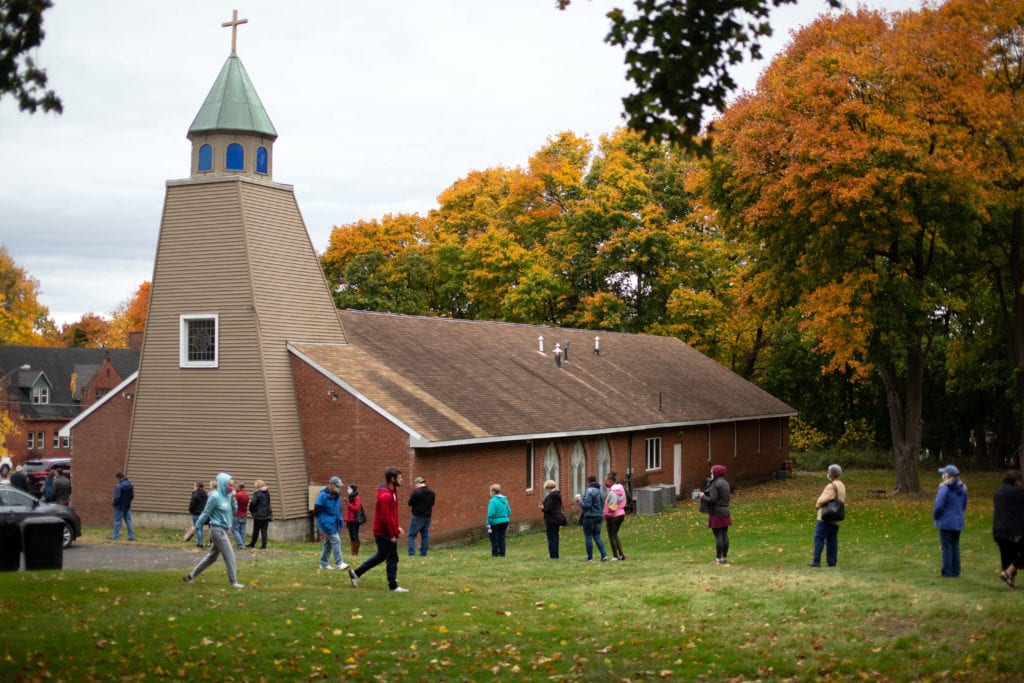 The Souls to the Polls free shuttle bus runs through Oct. 31. Pick up locations and schedules are posted below and printable flyers are available here.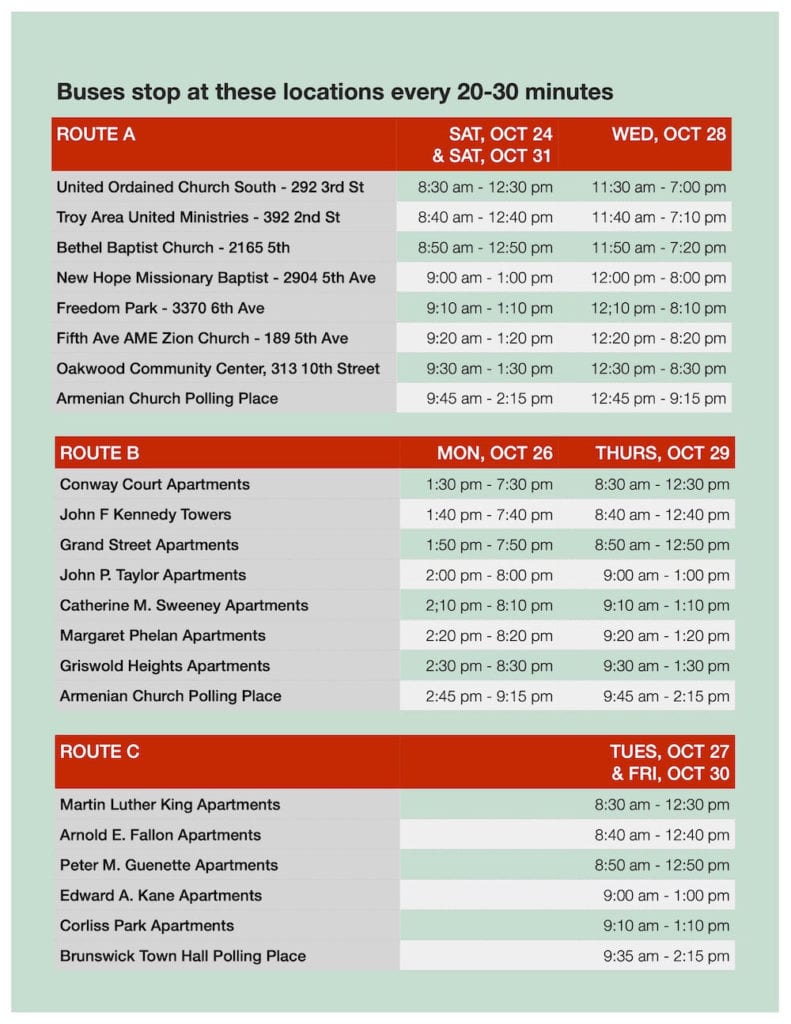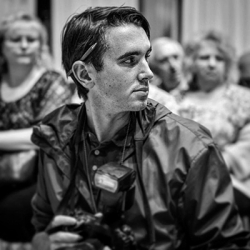 Latest posts by Patrick Dodson
(see all)