Ukrainian community rallies in Albany
When West Allen approached the microphone at a rally in Albany on Sunday, he took his hat off and paused.
"I'm a proud Ukrainian-American," the 17-year-old from Bethlehem told the crowd.
He spoke about how his uncle living in Kharkiv is losing sleep because of bomb shells landing around his neighborhood.
"It's terrifying wondering if your family members are still alive," he said. "But I know Ukraine is an extremely strong country both in power and in spirit and I know that they will win."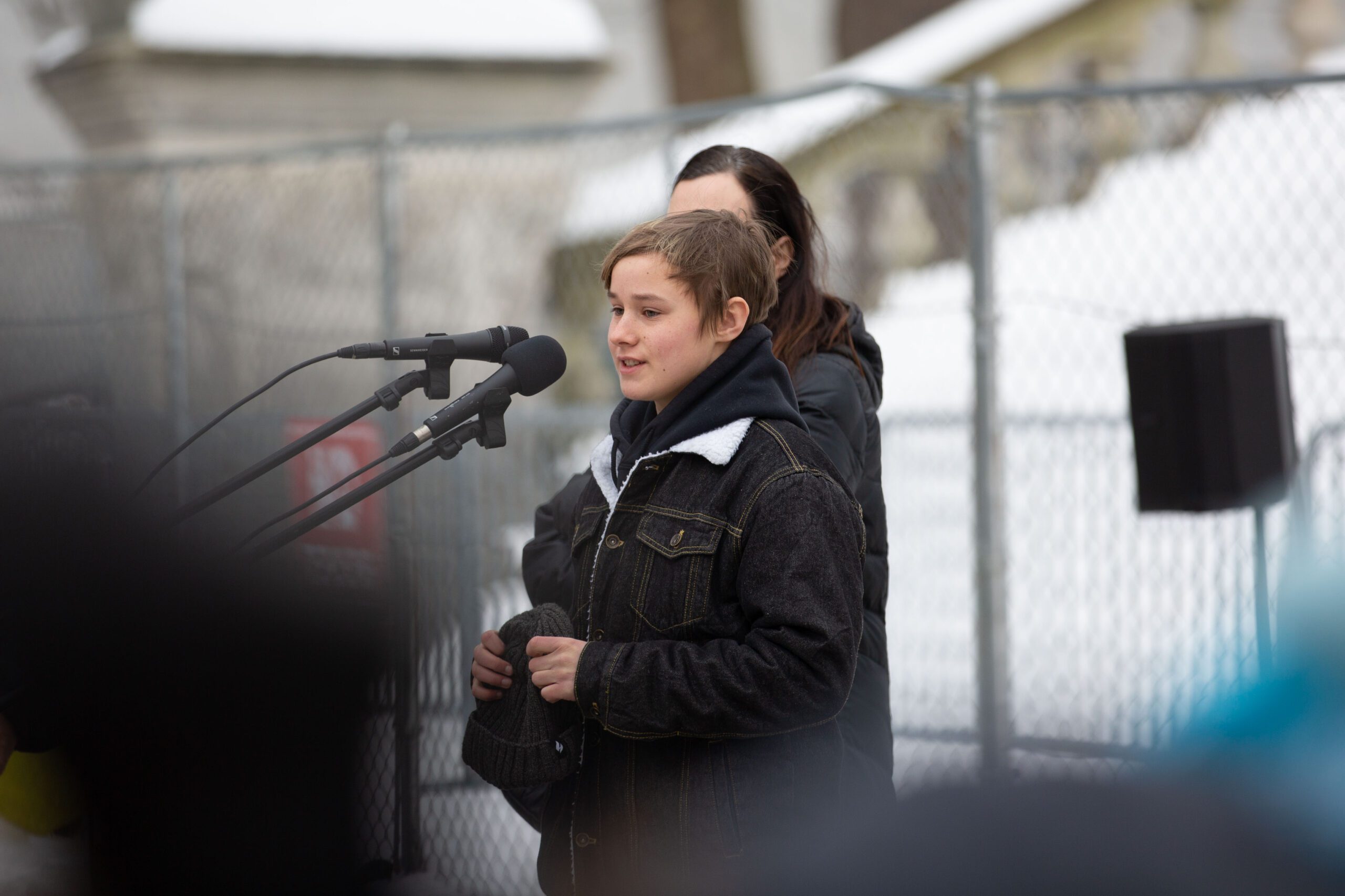 "And one more thing," Allen added. "I can not really think how it is possible for a coward like Putin to win. He can't even run his own country properly. He has to rely on propaganda, manipulation, and lying. So if he cannot even run his own country in the way that it was intended to, how is he even able to win against anyone?"
The crowd erupted in applause.
Allen was among the hundreds that gathered in support of Ukraine in front of the New York State Capitol building in the midst of a hostile invasion by Russia. The crowd included congregants of local Ukrainian churches, community supporters, and elected officials. New York is home to the largest Ukrainian population in the United States – with most located in New York City but a large amount also residing in the Capital Region.
Assemblyman John McDonald was among the politicians to address the crowd. He spoke about a bill that will be introduced in the legislature to implore the New York State Comptroller to divest state retirement funds from Russian investments. According to McDonald, that amount totals about 60 million dollars.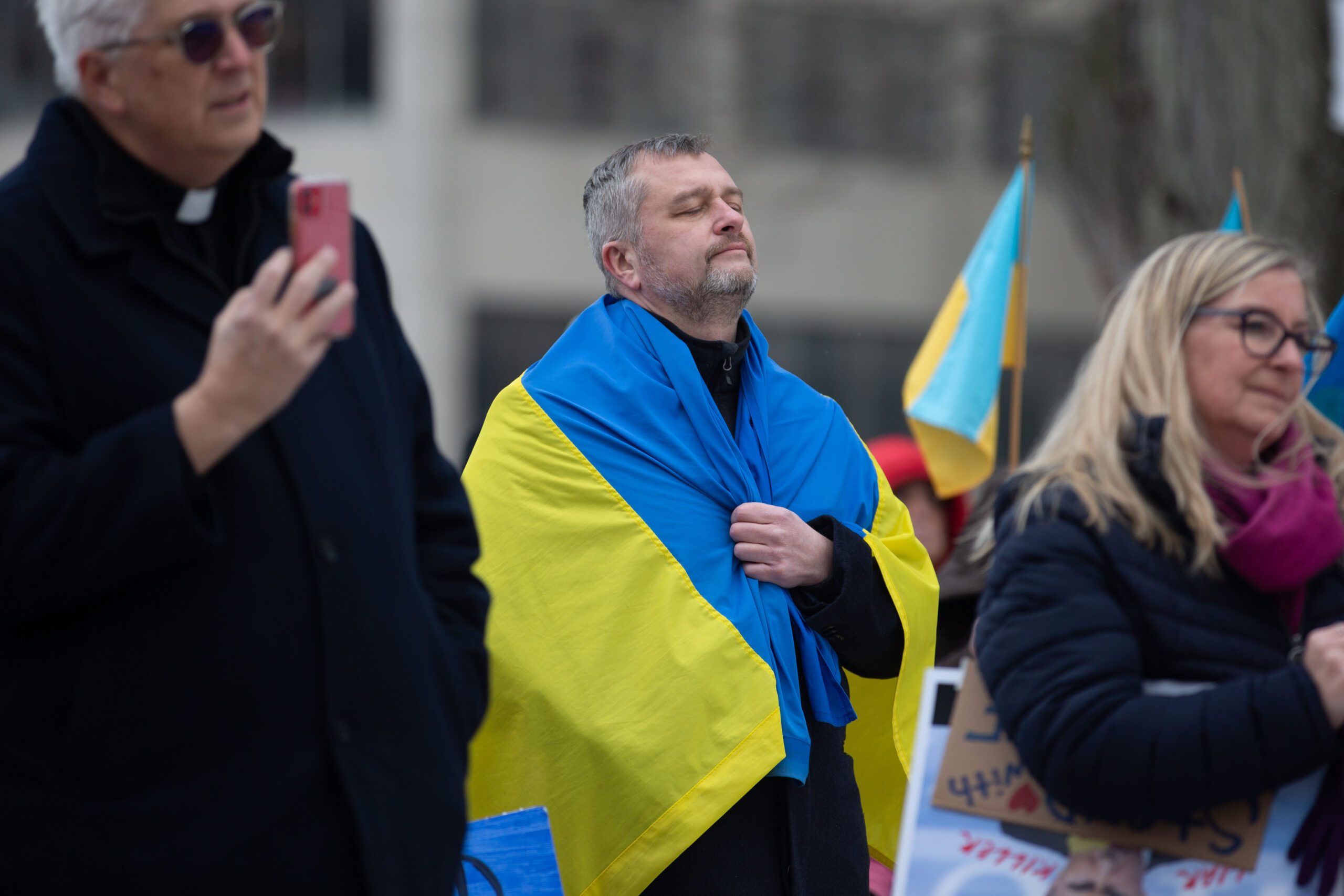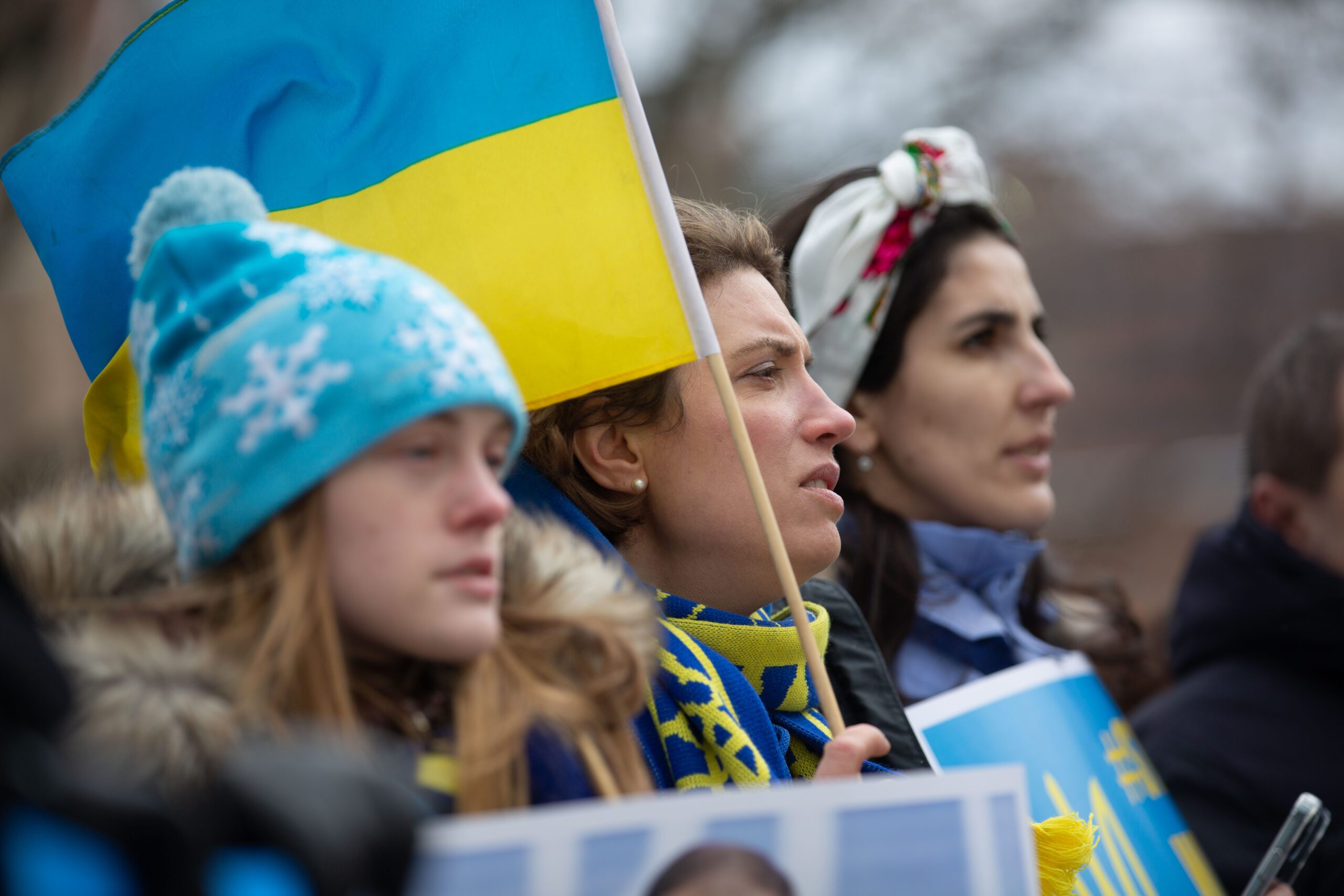 Viktor Holovashchenko, a member of St. Nicholas Ukrainian Catholic Church in Watervliet, asked the crowd to help. He immigrated from Lviv, Ukraine two decades ago and has been an American citizen for the last 12 years. His brother is still living in Kyiv. 
"They need prayers, which we are doing here constantly," he said. "Second, they need donations."
There is a new Facebook group titled 518 Ukrainians that will provide the public with information on how they can help. The Ukrainian Congress Committee of America has also launched a nationwide fundraising campaign.
Congregation Beth Emeth in Albany is also hosting an interfaith vigil on Monday night at 7 p.m. It will be held at their congregation located at 100 Academy Road and live-streamed at bethemethalbany.org.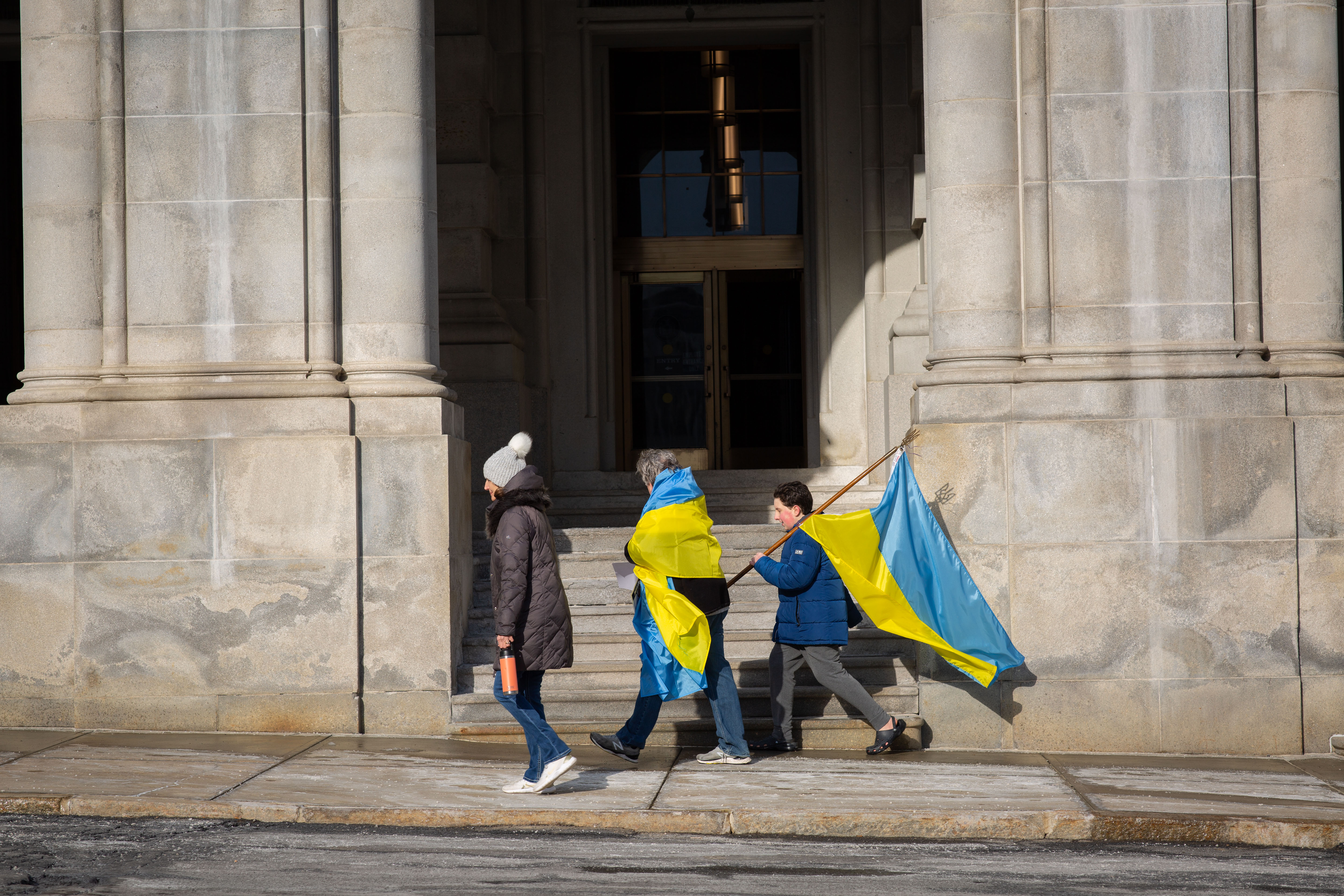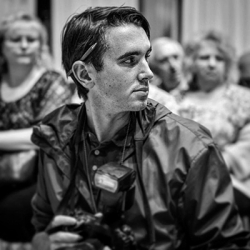 Latest posts by Patrick Dodson
(see all)