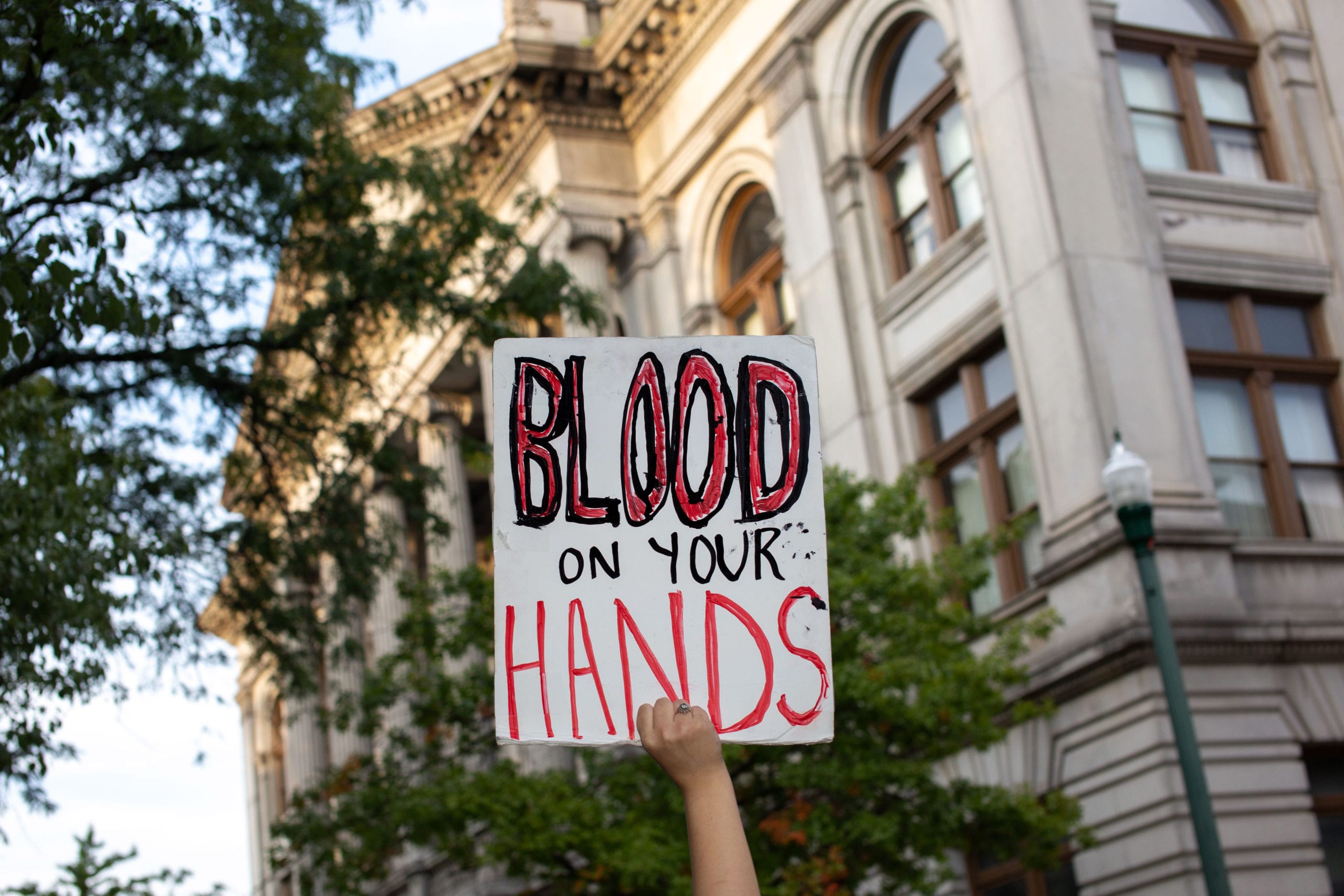 Upset by acquittal, Troy protesters march to the Mayor's front lawn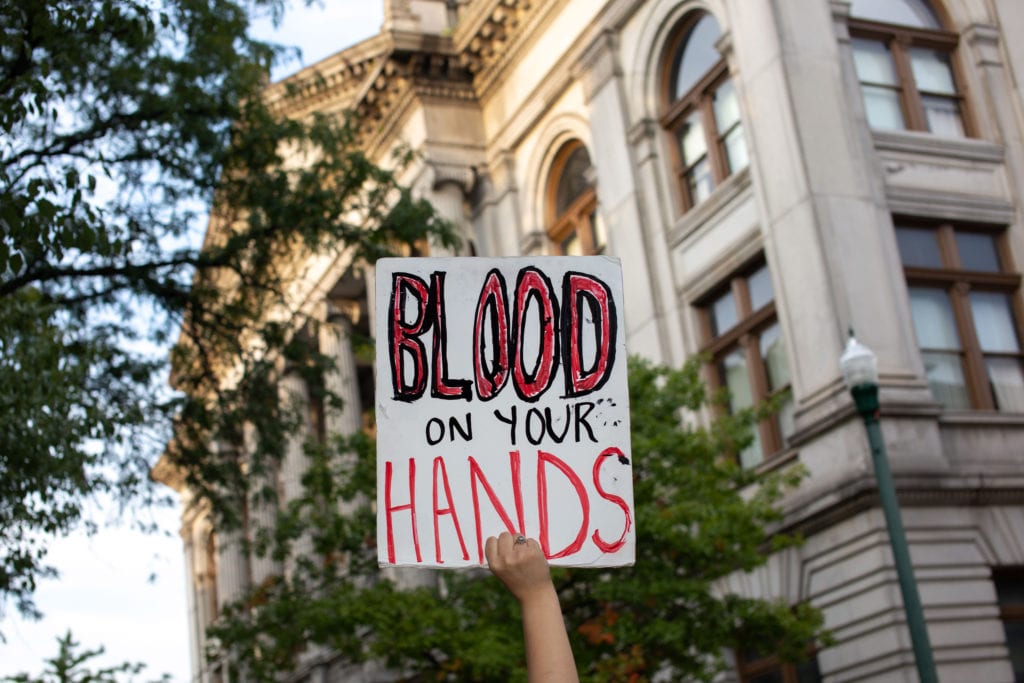 Local activists took to the streets following the former Rensselaer County District Attorney Joel Abelove's acquittal of all charges related to his handling of the 2016 police shooting of Edson Thevenin.
The case drew daily protests outside the courtroom as the former police chief and other witnesses testified during a bench trial to determine if the DA had acted inappropriately in what protesters have labeled a police shooting cover-up. In the end, the judge upheld a previous dismissal in the same case. No charges.
"Why can't I have more rights in that courtroom than they do?", said one speaker. "What makes you better than me?"
Edson Thevenin was 37-years-old when he was killed by Sgt. Randall French.
It was a case that brought widespread criticism after witnesses disagreed with French's recollection of the incident. The State Attorney General's Office then accused the District Attorney's office of withholding evidence.
French later died from COVID-19 and was given a hero's procession from Albany Medical Center.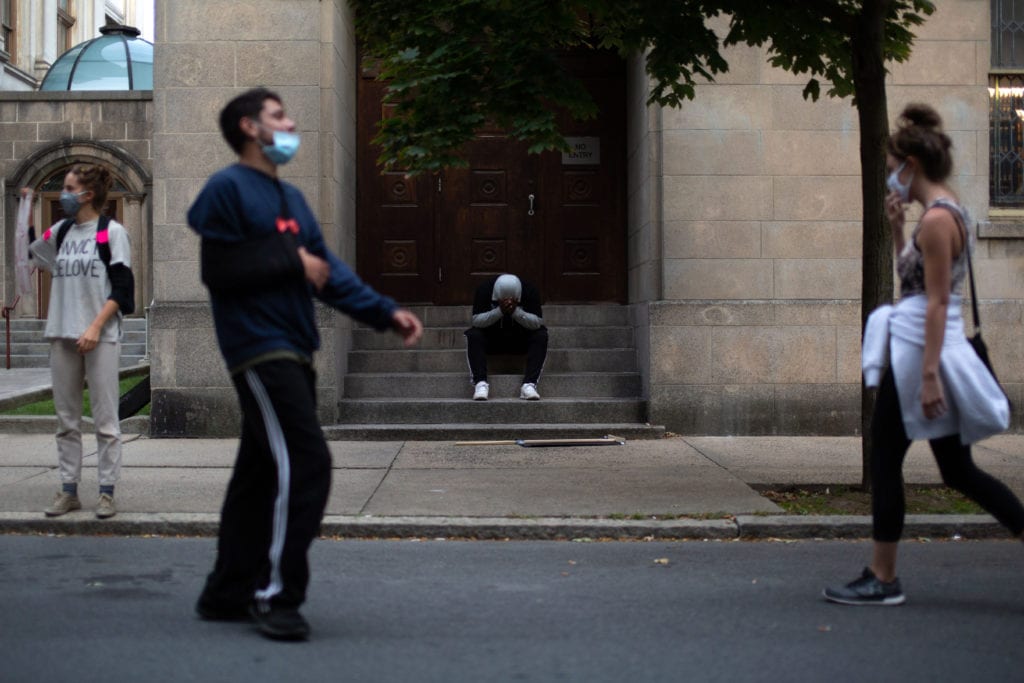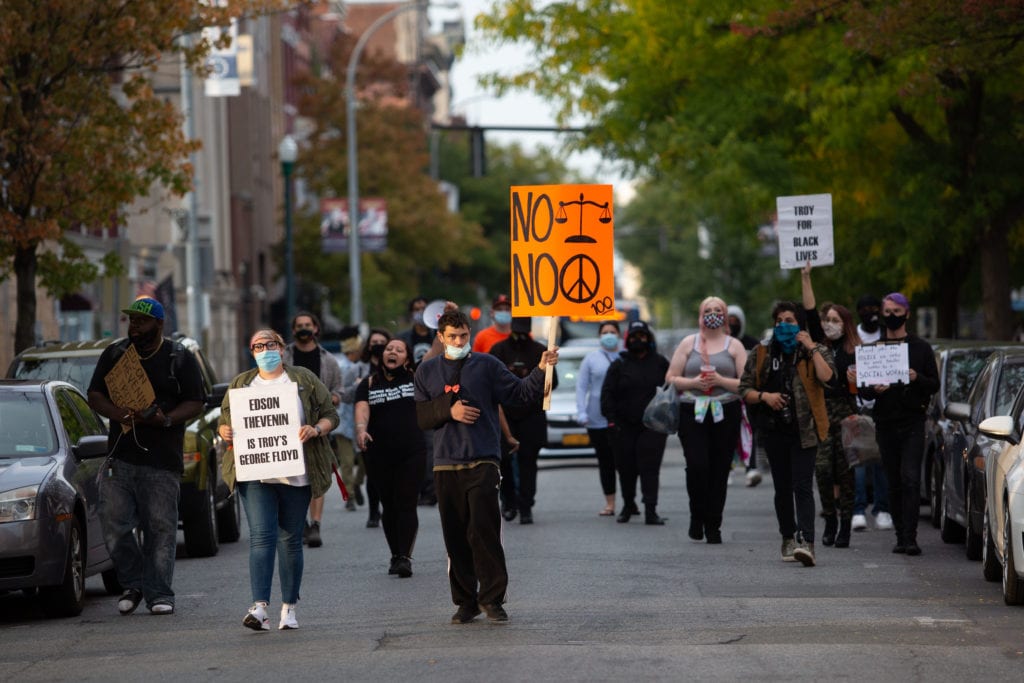 Hours after the verdict an upset crowd marched around the city and made their voices heard, eventually ending at the home of Troy Mayor Patrick Madden. The tree-lined and porched neighborhood seldom sees the kind of social justice action that has been taking place on the streets downtown and in less affluent neighborhoods.
Just prior to the crowd's arrival, the mayor's neighbor was peacefully watering his front yard under an American flag.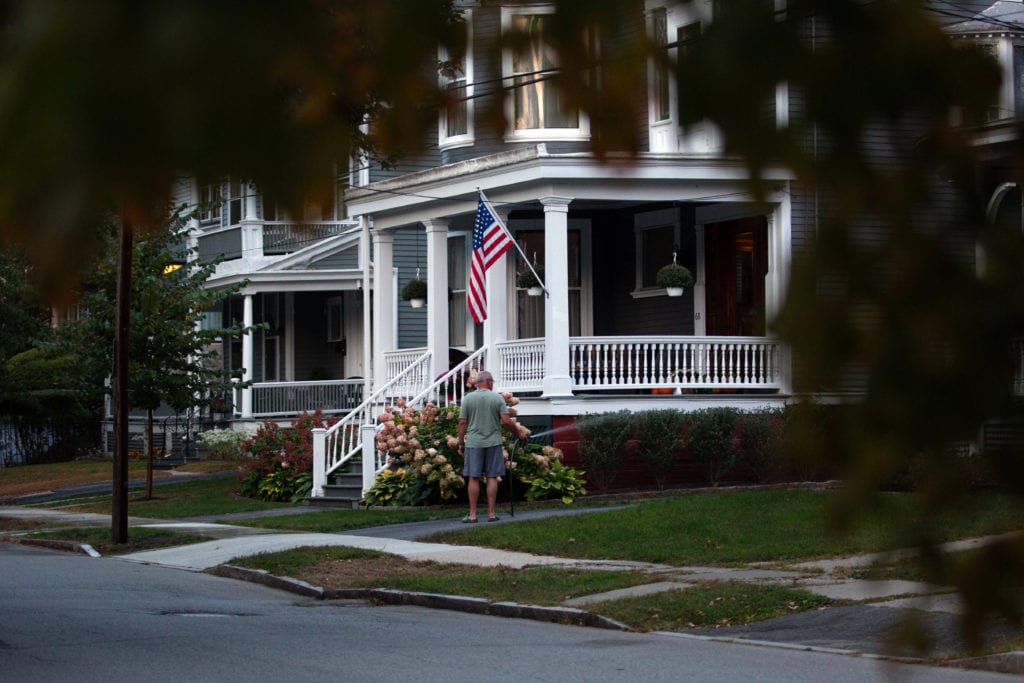 Within minutes of the protesters setting up in front of Madden's home, close to a dozen Troy police officers arrived at the intersection. They closed the street and watched over the crowd from a distance. Once protesters eventually marched towards them, the officers retreated — replaced instead by three traffic cones.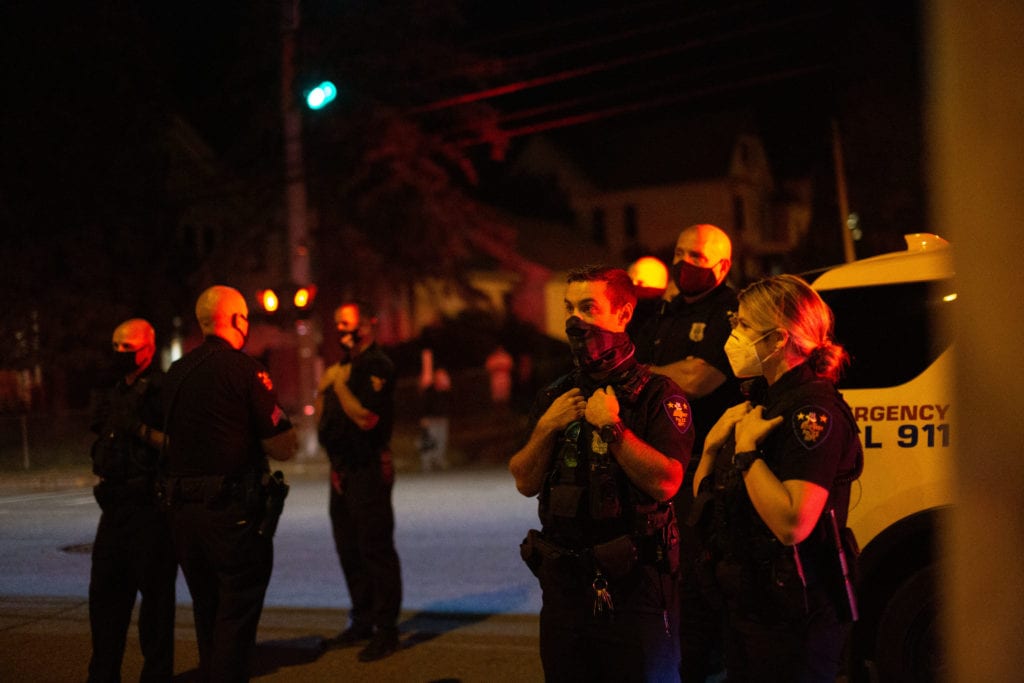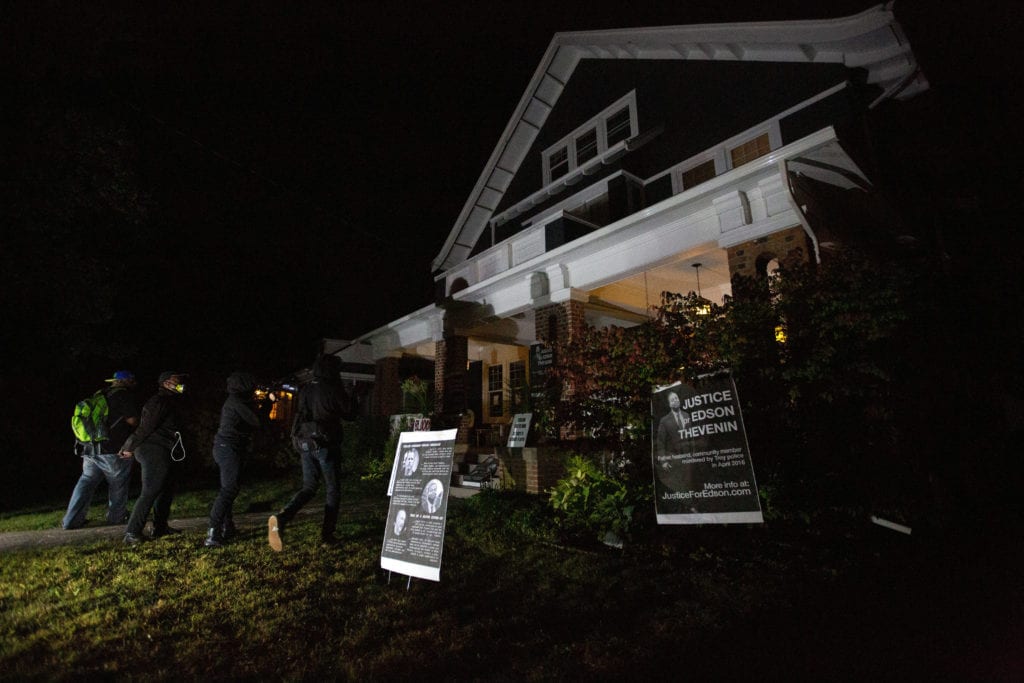 The night remained peaceful but loud, with protesters singing and chanting into megaphones and using a siren, a sound they described as much more common in their Troy neighborhoods than the one they had gathered in.
Curious neighbors took to their front yards while others stayed inside, faces peering through windows while they talked on the phone, some seemingly to each other.
The protesters chanted for Madden to come outside and address their concerns, but the only sign of life inside the home was a little dog and a big screen television playing to an empty room.
The mayor was nowhere to be found.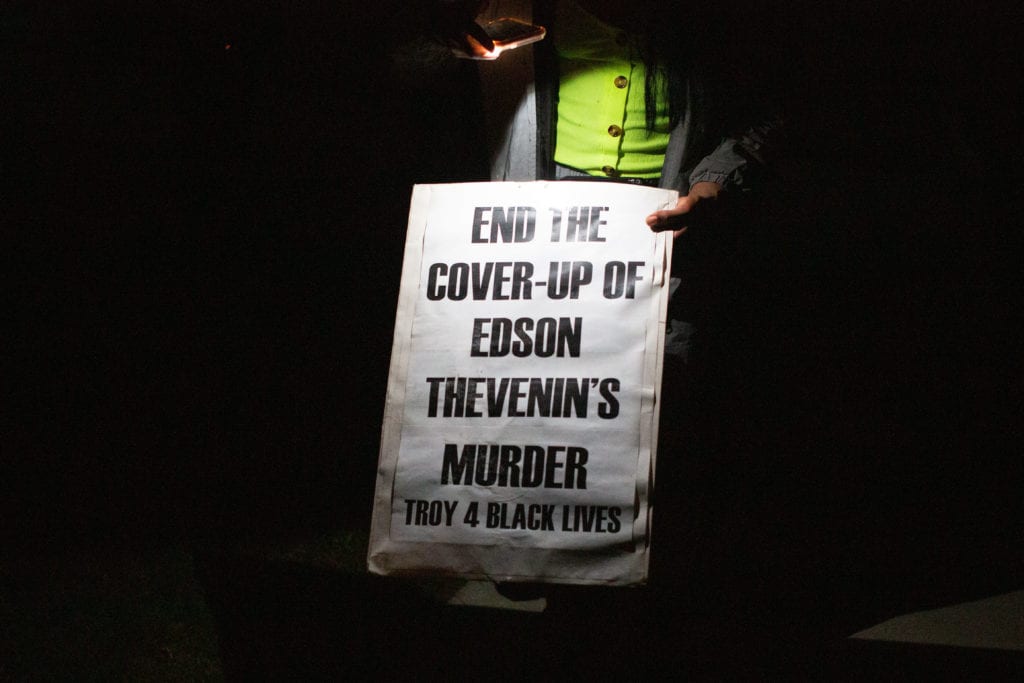 As the 11 P.M. hour approached, protesters began to leave when Troy police officers reemerged and lined the front of the house. The move immediately escalated tensions with the protesters.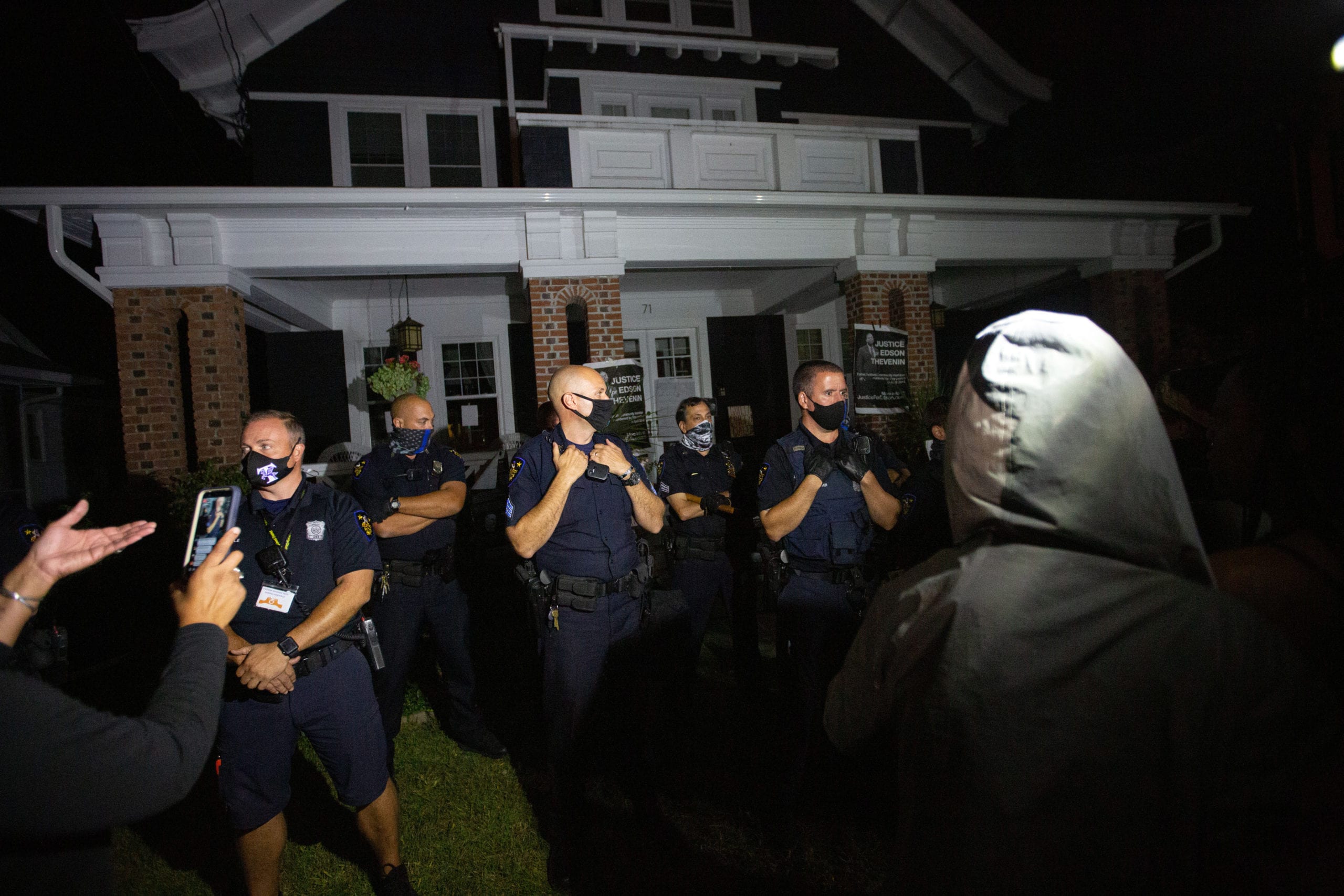 After a nearly hour-long standoff, where protesters also took offense to Blue Lives Matter masks worn by two of the officers, an organizer advised everyone stand down.
"Time to go home so we can fight another day," she said.
As police officers made their way back to their cruisers, one could be overheard saying "That mayor gonna send a thank you note to the station? Fuck that guy."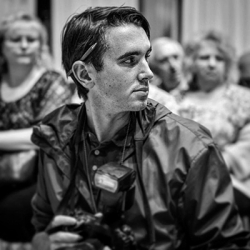 Latest posts by Patrick Dodson
(see all)