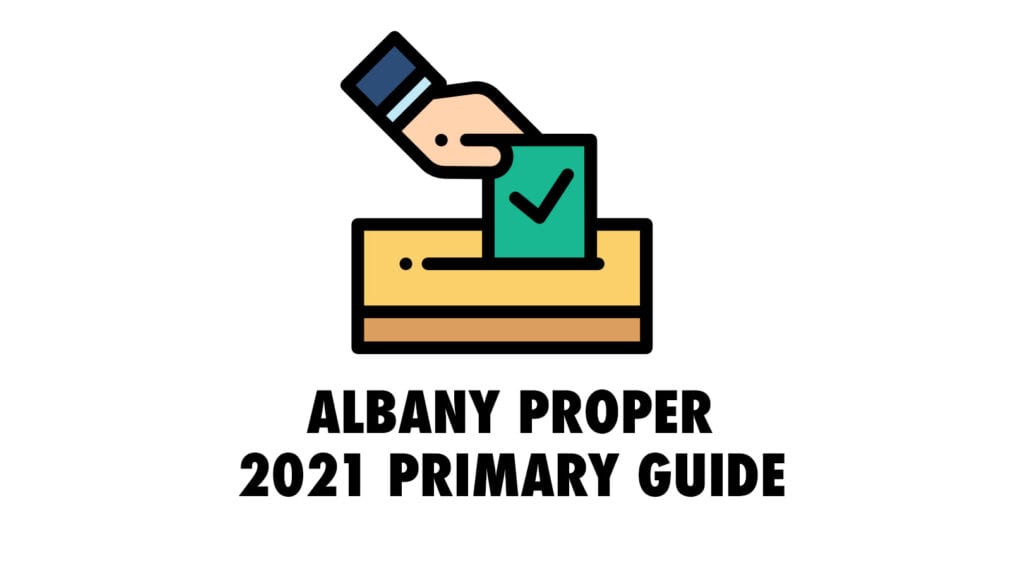 Albany Proper has gathered all the resources you need to navigate the 2021 primary elections in the City of Albany. We made our best effort to link to official candidate webpages or social media pages. If you find any discrepancies in our guide, please contact us with corrections.

For more questions about the voting process, check out our Capital Region Voting Resources.
When are the 2021 local elections?
The primary election is on June 22, 2021
The general election is on November 2, 2021
Polls are open 6:00am – 9:00pm
Find your election day polling location
Can I vote early?
Yes you can, early voting for the primaries is between June 12th – 20th during the hours of:
Sat & Sun: 9:00am-2:00pm
Mon & Wed: 12noon-8:00pm
Tue, Thu & Fri: 9:00am-5:00pm
Early voting for the general election occur during the same hours between October 23rd – 31st.
Where do I vote early?
In person at Albany County Board of Elections located at 260 South Pearl St, Albany
What ward do I live in?
You can search by your address below to determine your ward:

You can also click each ward below to see a detailed boundary map.
---
WHO IS RUNNING?
Candidates for Mayor of Albany
Candidates for the Albany Common Council
(I) = incumbent 
(WFP) = also appearing on Working Families Party line
(C) = also appear on Conservative Party line