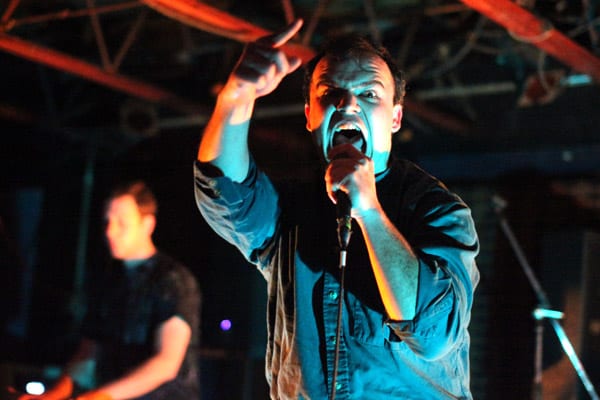 Future Islands at Valentines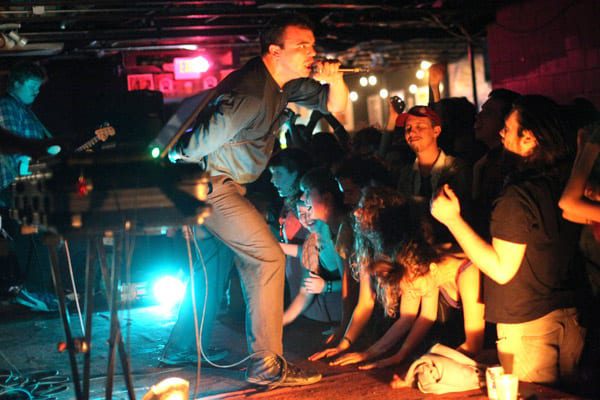 Valentine's felt like home on Saturday night. Not only because it was another successful WCDB show, but the bands brought with them a familiar family feeling. The lineup: Barons in the Attic, Ed Schrader's Music Beat, and Future Islands. The consensus: fun.
More after the jump: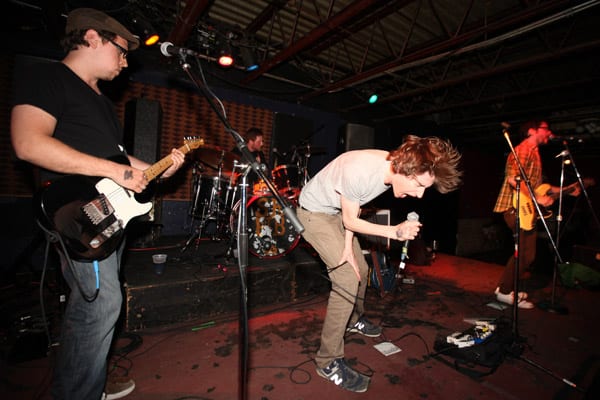 Born out of crumby college ghetto basement parties, Barons in the Attic was a sure-shot opener for the night that followed. For years they provided Albany with music that can best be summed up as "fun", mirroring the feel-good-have-fun mindset they have shared forever. With their new songs they've graduated from their old college sound and added more experimentation but kept their bold energy. Oh, and they even started and ended with Beastie Boys songs as a fitting tribute to the late Adam "MCA" Yauch.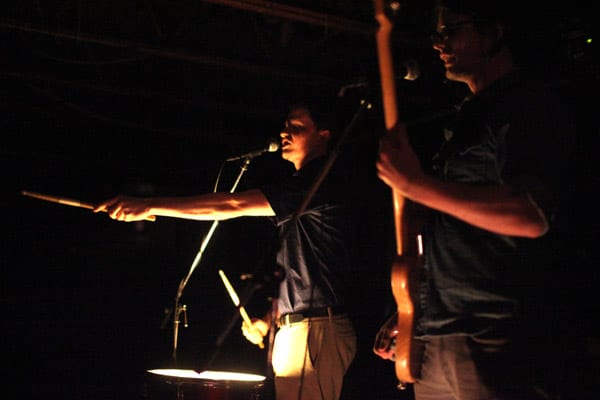 Ed Schrader's Music Beat came to town with Future Islands from their hometown in Baltimore. The crowd heard about the two bands living together and having a cat that refused to shit in its litter box, just a sample of the odd but hilarious stage banter that would continue for the rest of the night. Song topics included such things as "Bono fucking people on stage" and living in Syracuse, as they did, and being poor and forced to live off The Pita Pit on Marshall Street. They were certainly in their own company tonight with Albany college kids living off similair delicacies. They managed to speak (or yell) to the crowd in a way which seemed much larger than their actual band, which consisted of a duo donning a floor tom and a bass guitar.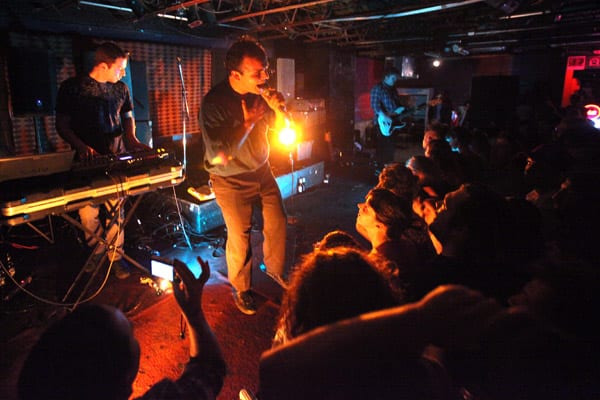 Then came Future Islands. Many in the crowd remember their last time in Albany with an energetic performance in a crumby college ghetto basement, the very one which housed Barons in the Attic as a college band. Apparently Future Islands remembered it too, because that was the first thing they spoke of after taking the stage. They had a lot to live up to after that show, given the freedom and craziness which can only be matched in a similar environment, but they came through. It didn't take long for Saturday's show to feel like home, or a basement at least, with reckless dancing, people climbing on stage, and even a rogue crowd surfer.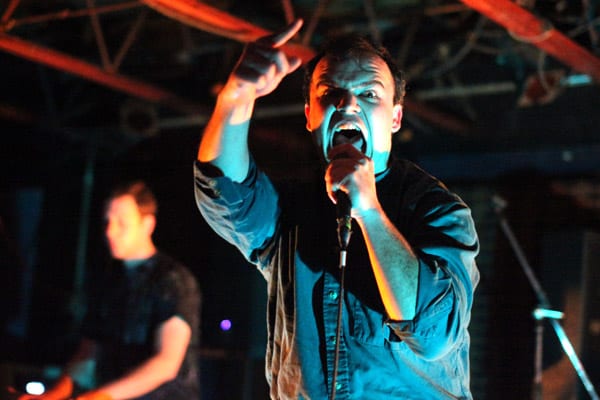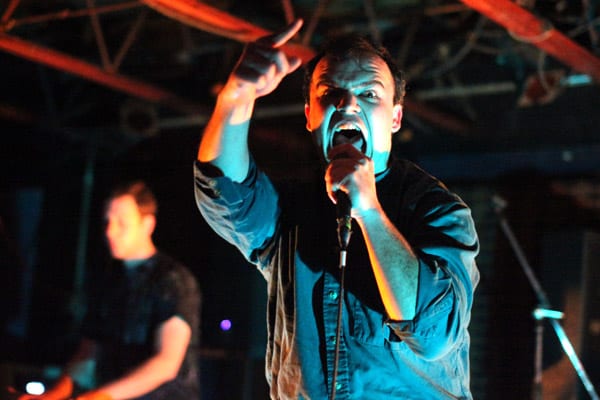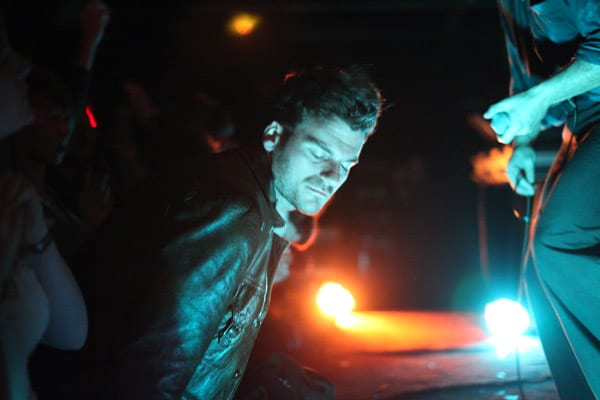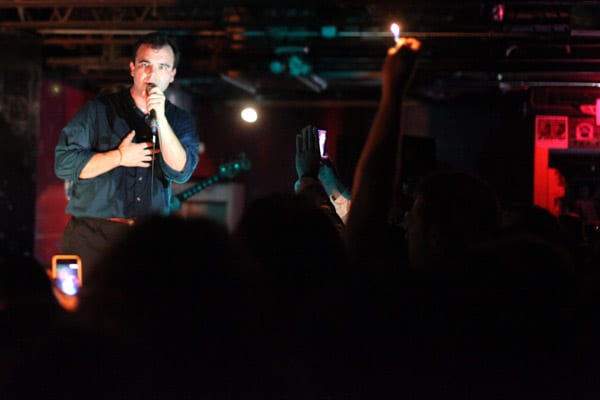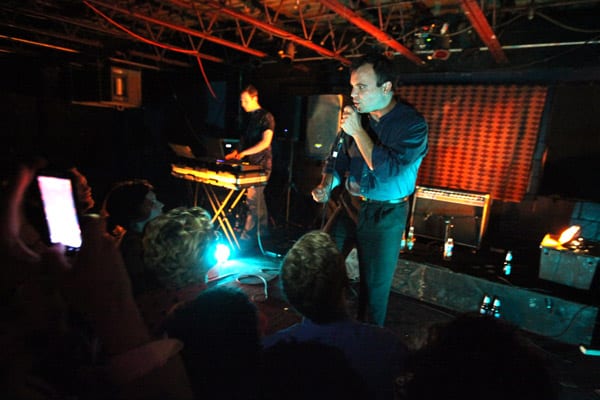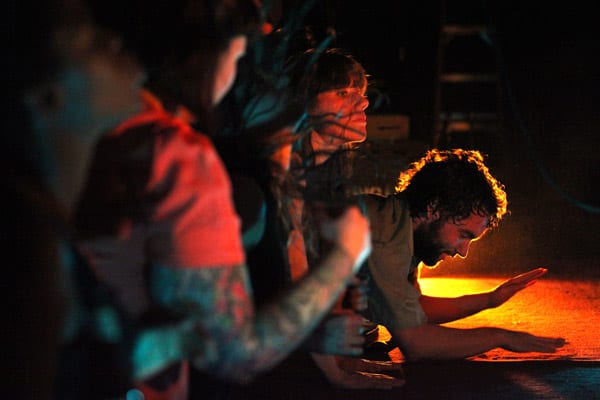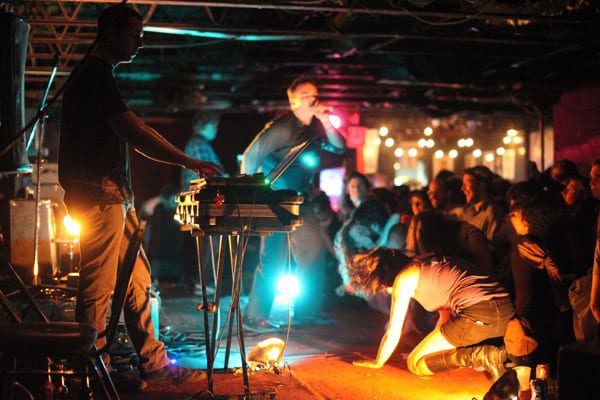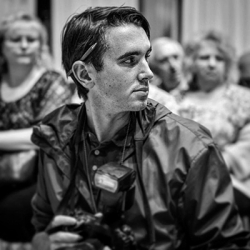 Latest posts by Patrick Dodson
(see all)